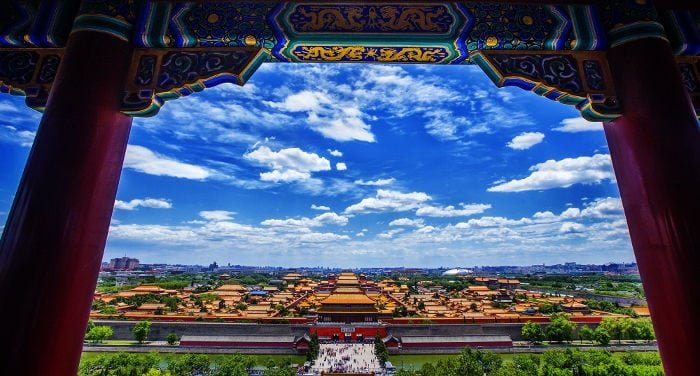 This guide contains pretty much all the info that you'll need to prepare your trip to China. However, note that in this article we don't go into detail about any tourist destination or itinerary.
If you'd like to learn more about a particular destination, The Great Wall of China at Mutianyu, for example, click here to access our collection of tourist guides.
If you want to learn more about a particular touristic itinerary, click here.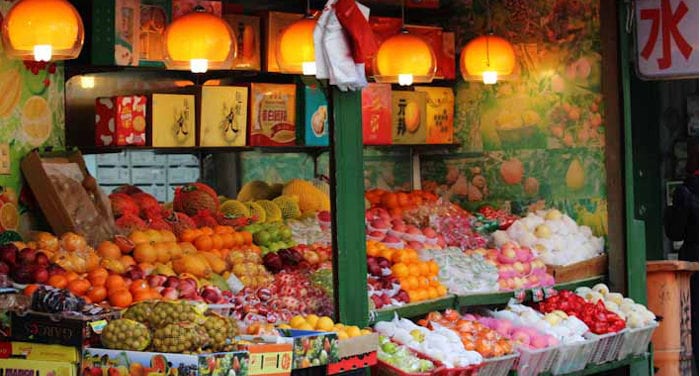 How to get a Chinese Visa
If you want to travel to China, you need a Visa. In order to get the Visa, you have to apply at a Chinese consulate or CVASC (Chinese Visa Application Service Center) in your country.
In order to get your Visa, you'll need:
Your original passport with at least six months of validity and two blank pages;
A black and white photocopy of the passport page with your photo, and of the pages that contain any past Chinese Visas that you have obtained (only applicable if you have already been to China);
A recently-taken color passport photo (48mm x 33mm) with light background;
A photocopy of previous Chinese passports (only applicable to foreign citizens who were once Chinese citizens and have obtained foreign citizenship);
Proof of legal status in the country where you're applying for the Visa, such as a resident permit (only applicable if you're applying for the Visa outside your country of citizenship);
An Application Form completely filled in, printed and signed (click here to download the application form provided by the CVASC of London and here to download the application form provided by the Chinese Consular Office in the US – if you prefer you can download a similar document on the CVASC website or from the Chinese Consular Office in the country where you're applying for the Visa);
The Declaration printed and signed (only needed if you're applying through the CVASC, click here to download the declartion for the CVASC of London);
A printed copy of the appointment receipt (only applicable if you're applying through the CVASC – you will be able to make an appointement directlly on CVASC's website);
Between 30 and 140 USD, according to the country where you're applying for the Visa.
If you're applying for a tourist Visa (o L Visa), you'll also need:
A return ticket flight;
An invitation letter or hotel invoice for the whole duration of your trip (or half of the duration, it depends on the country where you are applying)).
It will take between one and four working days to get the Visa. Take note that if you only plan on visiting Hong Kong, Macau or Taiwan for less than three months and you hold a "Western passport," then you don't need a Visa.
Finally, if you are going with someone to China for tourism, you can get an online group visa. The Chinese online visa is a cheaper and more convenient way to obtain a Chinese visa (compared to the CVASC). Click here to read our guide.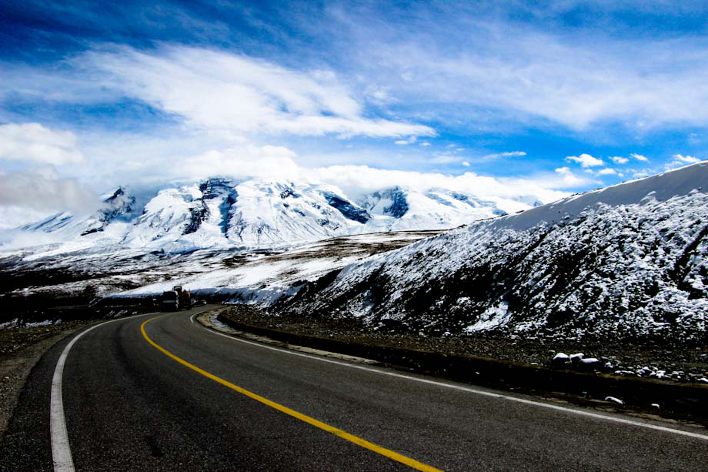 The Karakorum Highway: a difficult place to reach without a guid!
Tour or independent travel?
Many people are scared to come to China without a guide. The main reasons are probably the language barrier and a culture that is perceived as completely different.
I can't deny the fact that there is indeed a language and cultural barrier. However, Chinese people are quite good at understanding what tourists want, especially if you are willing to pay!
Moreover, in the last twenty years, China has built impressive infrastructure (airports, railways, subway systems, hotels), so traveling has become quite easy.
Finally, so far, China is probably the safest country that I've visited. For all these reasons, don't discard the "independent travel" option, if this is what you want.
However, China is a huge country and if you wish to visit several provinces and only have one or two weeks, a tour is probably your best bet, as you won't lose time trying to figure out how to get to the train station or to the hotel. Moreover, if you want to get a permit to travel to Tibet, you'll have to do it through a specialized travel agency.
Travel Insurance for China
I strongly recommend you buy travel insurance before coming to China.
Although basic health care may be cheap in Asia, if you come down with something a bit serious like food poisoning, you will have to pay 300-400 USD (if you want to go to an international hospital where people can speak English).
Also, if you get really sick and need to stay at the hospital for several days, you'll most likely end up spending thousands (or even tens of thousands of USD).
For short-term trips – let's say less than 6 months – I recommend World Nomads insurance. Besides medical care, you'll also be covered in the case of trip cancellation, stolen luggage, or evacuation (just make sure to read the terms of service before buying it!).
Hotels and hostels in China
I book all my accomodation through Agoda. The reason is that they have a wide choice of hotels and offer the best prices out there.
Some tips on booking a hotel in China:
Remember to bring your passport at the check-in as it's required.
If you want to deal with a receptionist that speaks English, either book a 3-5 star hotel or an international hostel. I've stayed in a lot of cheap Chinese hotels and usually, there is nobody that can speak English.
Same for the internet connection: cheap Chinese hotels most of the time don't offer internet, and if they do, it doesn't work.
Vaccines and medicine
I recommend that you update your diphtheria/pertussis/tetanus (DPT), poliovirus, typhoid, hepatitis A and hepatitis B vaccinations (and any other vaccines that are done by default in your country).
If you plan to travel to rural areas, it may also be a good idea to get the vaccines for Japanese encephalitis and rabies. Here you will find an in-depth guide on the topic.
In any case, you should contact your doctor, as he/she will know your immunization history and can decide what's best for you.
I also like to bring some medicine when I travel to Asia. There are three main reasons. First, at all, communication may be difficult and you don't want to argue in Chinese when you need an anti-diarrhea pill. Second, a lot of the medicine that you find in Asia is fake. You don't want to buy a fake antibiotic when you need a real one.
Finally, our anti-bodies are different from the antibodies developed by Asian people. Therefore, Asian medicines aren't the best fit for a Western guy (or girl), as they have been tested for people that have a different set of antibodies!
Here is the list of medicine that I bring from Europe: aspirin, antibiotics, anti-inflammatory drugs, and anti-diarrhea drugs.
Flying to China
I don't suggest you book your flight with any particular company. Instead, visit a couple of flight search engines and find the cheapest price. Click here to read our guide for buying a flight to China
Some tips on booking an international flight to China:
If you are traveling on a budget, make sure to book your flight a couple of months before your departure or you risk paying a lot of money for your ticket.
Most international flights to China land in Beijing, Shanghai, or Hong Kong. China is as big as Europe, so you don't want to land in Beijing if you are going to southern China (unless you want to take an additional domestic flight!).
Keep in mind that if you choose to fly with a Chinese company such as Air China or China Eastern, 90% of the passengers will be Chinese people. The food will be Chinese as well. I love it, so I often fly with Air China. But if traveling in a huge plane with 1,000 Chinese people freaks you out, then choose another company.
Turkish Airlines and Emirates Airlines seem to be most people's favorite companies. Also, they often offer quite convenient prices. So, you may want to pay special attention to them while you are booking your flight.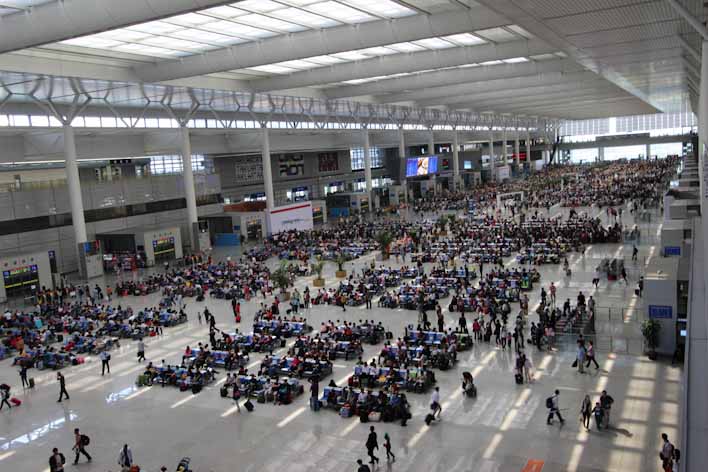 The Hongqiao train station in Shanghai
Internet
Getting a decent Internet connection isn't an easy task in China. The connection is slow compared to the West and many websites such as Google, WhatsApp, Facebook, Instagram, Twitter, Youtube o WordPress.com are blocked.
You can still access them, but you need to buy a VPN service. At the moment we recommend ExpressVPN and VyprVPN.
Phone cards
Your western phone will probably work in China (unless it's very old). The problem is that if you use a foreign phone card, you'll end up spending a lot of money. The most practical solution is to buy a Chinese SIM card.
You can buy a SIM card at any of the stores of one of the main national operators, which are China Mobile, China Unicom, or China Telecom. To get the card, you have to take your passport with you. For less than 150 Yuan, you will have a prepaid SIM card, a monthly data plan, and a little bit of money for calls.
If you want to call abroad with your Chinese SIM card, you'll need to ask the operator to enable the international service. In this case, you'll have to pay at least 300 Yuan.
However, if you want to avoid looking for a store and making yourself understood by someone who probably doesn't know a single word of English, you can purchase a prepaid SIM card before going to China. Portals such as SIM Easy or Amazon offer prepaid SIM cards with a data plan starting at 25 EUR (or 30 USD).
Best apps for traveling in China
Before you depart for your trip to China, you should make sure that you have a handful of apps available on your phone. The reason is that many foreign apps are blocked in China. Let's review some of the most popular and useful ones.
VPN: Express VPN and more
First of all, I recommend you to download a VPN. You should preferably do this before you enter China as many of the VPNs are blocked. You won't be able to visit the websites or download the apps in the Apple Store on Google Play.
I also recommend you to go for a paid VPN as these are more reliable, faster, and easier to use.
So what is a VPN? VPN stands for Virtual Private Network and help you bypass the Great Firewall. Without a VPN, you cannot visit or use many popular websites and applications, such as:
Facebook
Twitter
Instagram
Pinterest
WhatsApp
Google
YouTube
One of the best VPNs in the market is Express VPN, which is fast and easy to use. That said, you also have plenty of other options, including NordVPN, and VyprVPN. For more information, I recommend you to visit our separate article that lists the best VPNs for China.
Navigation: Google Maps
Another application that is useful, not only in China, is Google Maps. Keep in mind that Google is blocked in China so you won't be able to use the application unless you have a VPN, this is the case for most people at least.
Sure, you can use Google Maps in offline mode but it's not as useful and you won't be able to navigate your way in real-time.
Google Maps is one of the most popular applications among travelers and helps you to navigate the streets with ease. You can see how long it takes to travel from point A to point B with different transportation options.
Baidu Maps, China's equivalent of Google Maps, is not that easy to use as it can only be used in Chinese. You can input the addresses in pinyin format, but you must recognize Chinese characters to use the app.
Taxis: Didi Chuxing
Uber pulled out of the Chinese some years back and they don't use Grab there either. Thus, you must download Didi Chuxing before you depart for China. Again, it's best to do this before you leave your home country, making sure that you can connect your debit/credit card with the application.
There are several benefits of using Didi Chuxing compared to regular taxis. First of all, the taxis are generally cleaner and newer, which adds to the comfort. Secondly, you won't have to write down or show the destination on your phone. Keep in mind that most Chinese taxi drivers don't speak English so this can be a hassle.
Finally, the drivers won't be able to scam you by taking detours. You input your pick-up destination and the arrival-destination and the application calculates a fixed rate beforehand. You can travel with ease.
Chinese dictionaries: Pleco and Google Translate
You should also download at least one application to be used for translation and where Pleco is one of your best options. The application has helped numerous foreigners to learn Chinese and it's also useful if you want to converse with Chinese people.
Pleco allows you to draw characters, write English, Chinese characters, or in pinyin. You can also save words in so-called flashcards if you want to memorize and practice your Chinese.
What speaks for Google Translate as a better option than Pleco is that you can translate complete sentences instantly and listen to the sentences by audio. However, it has two problems you need to use a VPN to use it and Chinese translations are usually pretty bad.
Social: WeChat
WeChat is China's equivalent to WhatsApp and used by more than 1 billion people. Over the years, WeChat has created its own eco-system, nowadays, you can even make purchases through the application and browse the net.
WeChat is useful if you have friends or business contacts in China, keep in mind that they generally don't use WhatsApp as it's blocked. Besides, it has a "People nearby" function that allows you to connect with people in the vicinity.
WeChat is a great application if you want to stay in touch with people within China and to keep in touch with new contacts.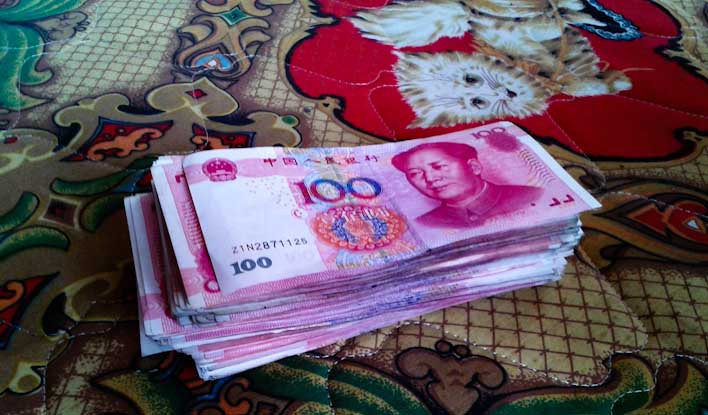 Money, ATMs and credit cards
The Chinese currency is called Renminbi (RMB). However, you will never hear:
"It costs 100 Renminbi."
Chinese people use the word Yuan (元) or much more often, the word kuai (块), which literally means "piece."
When making payments in China, it's important to keep the following in mind:
The large majority of businesses only accept CNY
International credit cards such as Visa or MasterCard are not accepted at the majority of businesses (except in certain areas of main cities)
Payment with the WeChat and Alipay mobile apps is accepted almost everywhere (even in the informal economy)
For tourists, there are several options for making payments in China:
Cash
While currently, almost nobody uses cash in China, it is still accepted at all businesses. To obtain cash, there are multiple options:
Exchanging money in China: In China, the majority of banks accept EUR and USD, although if you don't have a bank account, commissions can be high, especially at airport exchange services.
Taking out money at an ATM: Taking out money with a Visa or MasterCard at an ATM from one of China's main banks (Bank of China, China Construction Bank, Industrial and Commercial Bank of China or Agricultural Bank of China) normally isn't a problem. The exchange rate is usually quite favorable, but first, check with your bank regarding commissions.
Mobile apps
In China, the most common payment methods are WeChat and Alipay, two apps that allow mobile payment by scanning QR codes.
Alipay offers tourists the possibility of opening an account that is valid for a limited period of time. You can read our complete guide on Alipay here.
Despite being the most used app to pay in China, WeChat can't be used by tourists, as it has to be linked to a Chinese bank account and a local telephone number.
If you want to learn more about payments with mobile applications, you can read our complete guide.
Union Pay cards
Even though credit cards aren't widely used in China's, many businesses accept payment if you use the Chinese Union Pay credit circuit.
Tourists have the possibility of obtaining rechargeable Union Pay debit cards. If you want to learn more about this option, you can read this article.
China by train
I love Chinese trains. They are cheap, fast and connect all the country. Nowadays, you can travel from Beijing to Shanghai in only five hours. If you take into account that train stations aren't too far from downtown whereas airports are far away, traveling by train is probably faster.
You can even go to Lhasa, the capital of Tibet, by train, though it will take about 45 hours from Beijing or Shanghai.
Domestic flights
For domestic flights such as Shanghai-Beijing, I recommend cTrip, a Chinese agency that offers excellent prices and has the advantage of having its website in English and accepts payment via certain credit (or debit) cards like MasterCard, Visa or Union Pay (Chinese network).
The only websites that we know of where it's possible to find domestic flights for a lower price than cTrip are Spring Airlines and Qunar.
Spring is a "budget" airline, which means that they offer limited flights and itineraries. Thus, you will have less flexibility. The problem with Qunar is that the site is only in Chinese.
What to bring?
Besides medicine, which I've listed above, and a universal plug adaptor, there isn't anything in particular that I recommend you bring to China.
If you like to read, bring enough books or buy an Amazon Kindle as it's very difficult to find English books in China. Even in Beijing and Shanghai, the choice is quite limited (Hong Kong is the exception).
Clearly, if you are going to Beijing in January, it will be bloody cold so you'll need winter clothes. Conversely, if you are traveling to Hainan island, you won't need them (but in this case, bring a  bathing suit!).
Here you will find the complete list of the things that I bring with me when I travel around China (and a couple of tips on how to pack your stuff).
When to travel to China?
As I've already said, China is as big as Europe. Therefore, there isn't one best season during which to visit China. It depends on where you are going. Here is some general advice:
Avoid Chinese holidays such as the Spring Festival (Chinese New Year) or the October holidays. China has 1.? billion people and during these periods, they are all traveling. Believe me when I tell you that you don't want to be in a train station a week before Spring Festival.
During the summer, it will be pretty hot everywhere (the exception is Yunnan province where it will be between 20 and 25 degrees Celsius). Also, the southeast coast (from Shanghai to Hong Kong) is affected by typhoons.
I don't like Chinese spring. It rains a lot and in Beijing, you even get sand storms! For example, here you can see the precipitation statistics for Hangzhou (which is located 200 km south of Shanghai).
During the winter, China can be very cold (even -40 Celsius degree in the North). In Shanghai, the temperature may reach zero degrees and it may even snow once or twice per year, but it isn't that terrible. Conversely, winter is a good season to travel around southern China, as it won't be too hot.
Autumn is probably the best time for traveling to China. There is not much precipitation and the climate is temperate.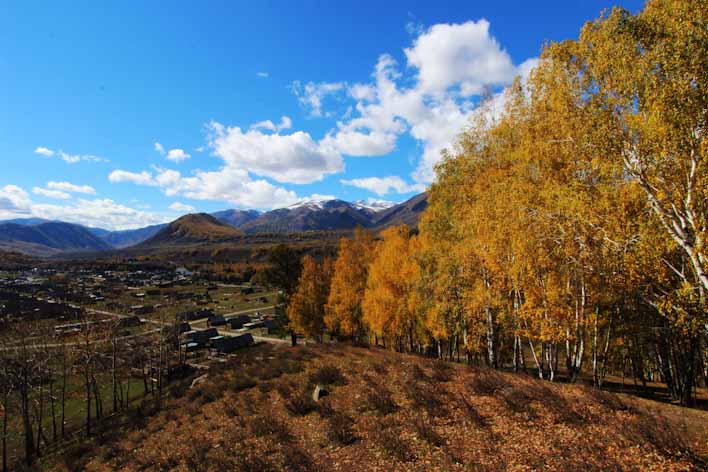 Autumn in China… pretty cool, isn't it?
Common sense and cultural issues
Don't take pictures of the policemen (especially in Tibet or Xinjiang) if you care about your camera as they may confiscate it.
Don't argue with Chinese people. It doesn't work that way. If you make them lose face, they will just become more stubborn and you'll never get what you want. Be patient and keep smiling. You'll get there. Eventually.
Taxis are cheap, safe and pretty much everywhere. The only problem is that the taxi drivers won't speak English. Always make sure to write down the address in Chinese characters so that you can show it to the taxi driver. Another good way to make sure that you reach your destination is to get the phone number of the place where you are going (a restaurant or a hotel, for instance). Call it as soon as you get in the cab and give your phone to the taxi driver. He will understand what you are doing and the guy on the other side of the phone will explain to the taxi driver how to get to their place. This tactic is especially useful in Beijing as the city is so big that even taxi drivers get lost all the time.
Another good way to move around a big city is by using the subway. Chinese subways are cheap, new and well developed. Furthermore, the automatic machines that sell the tickets are also in English. Here you will find interactive maps of the Beijing, Shanghai, Guangzhou and Hong Kong subway systems. You can read our complete guide on traveling by metro in China
Be careful when you cross the street! Chinese traffic is the worst I've ever seen (besides that of Vietnam, of course). In the beginning, I used to wait for some Chinese people that also needed to cross the street and would use them as "human shields." Now I have gotten used to the traffic and I don't care anymore.
Don't be surprised if a Chinese person spits on your feet, points at you and says "kankan laowai" ("look at the foreigner," at least outside the international neighborhoods), yells at you while he tries to run you over with his electric scooter on the sidewalk, pushes you when it's time to get on the subway, "steals" your taxi (especially when it rains) or blows smoke at your face.
At the same time, don't be surprised if a Chinese person smiles at you, starts to chat with you or follows you to give you back the wallet that you have just lost. Most Chinese people are extremely honest and friendly.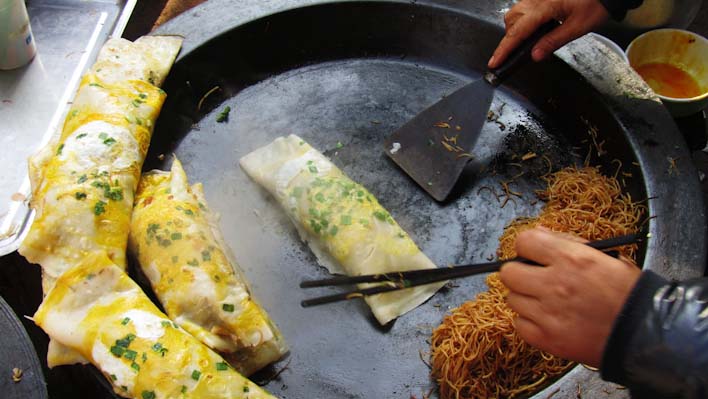 Food and drinks
Don't drink the tap water. You aren't Chinese and don't have the right antibodies to cope with it. You won't probably die but you'll very likely get diarrhea. In fact, not even Chinese people use drink tap water.
Eat street food at your own risk. If you have already been to Asia in the past, you have probably already developed enough antibodies and should be safe. If you have never been here, just like with the tap water, you are risking unpleasant "surprises." If you are interested in how I got food poisoning in China, read this story.
Nobody tips in China so don't feel obliged to do so.
Chinese food varies a lot, depending on the province. However, you don't need to travel to Gansu or Sichuan to taste the local food, as big cities like Beijing, Shanghai, or Guangzhou host an impressive number of immigrants from northern and western China. Click on the following links if you want to discover my favorite Chinese restaurants and how to find them: Xinjiang food, Food from Dongbei (north of China) and Malatang from Chongqing.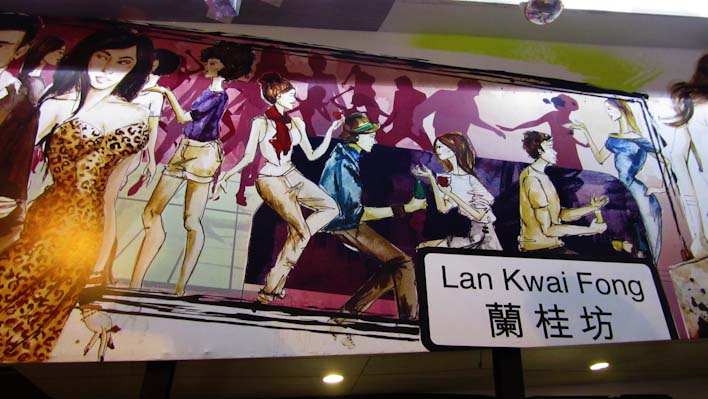 Nightlife in China
Chinese nightlife deserves an article of its own. What I can say here is that in Beijing, most of the clubs are located in Sanlitun, that is, the ex-pat zone close to Dongzhimen subway station. It's the same for Hong Kong, where most of the clubs are located in Lan Kwai Fong (usually called LKF). As usual, Shanghai is a different world and the clubs are scattered all around downtown (the old French concession).
Scams in China
As I've already said, China is probably the safest country I've visited. Regardless, there are some common scams that target curious foreigners, especially in Beijing and Shanghai's tourist attractions such as Wang Fu Jing or People Square.
Tea scam
It goes like this: a friendly girl approaches you and starts to ask you a lot of questions in good English (they are usually students). At some point, the girl tells you that she knows a good tea house just around the corner and invites you to follow her.
You guys order something, drink your tea, eat your fruit and keep chatting. Then, when you ask for the bill, the waiter expects you to pay some ridiculous amount of money (200 USD, for instance).
I know several people that have gotten scammed this way.
Taxi scams
Never accept to get into a black taxi, even if the line for taxis is long. You'll most likely end up paying a ridiculous amount of money.
Most Chinese taxi drivers are honest: they will always switch on the taximeter and bring you to your destination via the shortest route. However, especially at the airport and close to the most popular tourist attractions, you may encounter some fraudulent taxi drivers.
I've heard about:
Taxi drivers that leave with your luggage once you get out of the cab. Therefore, I never pay before taking my luggage out the cab.
Taxi drivers that try to switch your money for fake bills and then pretend that you gave to him the fake bills!
Taxi drivers that take a longer than necessary route. This actually happened to me in Hangzhou, but I knew the city and told him that he was cheating me. First, he got angry, then confused and, at last, only made me pay 20 Yuan (that is an honest fare).
An effective way to avoid most taxi scams is to show the taxi driver that you aren't a tourist by talking a bit of Chinese as soon as you get in the cab. You just need to tell them:
"Nihao shifu, wo qu XXX" (it means "Hi driver, I go to XXX") and then you tell him the crossroad where you want to go (Chinese drivers prefer crossroads to street numbers) or show him the address.
I know this seems too easy. However, it works because even a lot of foreigners that have lived in China for a while don't know the word "shifu," which literally means "master" but in modern Chinese is also a polite way to address drivers and other workers.
Don't be a tourist ; )
P.S. Here you'll find some funny stories about scams in Beijing.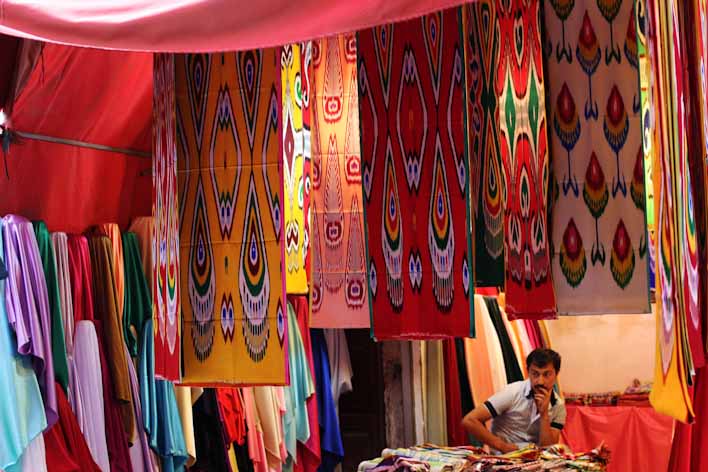 Shopping and bargaining
You can't expect to go to a shopping mall in Shanghai and bargain with the clerk just because you are China.
However, if you want to buy something in a street or in a "fake" market such as the Ya Show or the Silk Market in Beijing, bargaining is required.
The reason is that the first price that you'll hear will be inflated. Once I went to the Ya Show Market in Beijing and I asked for the price of a suitcase. The clerk answered, "1,000 Yuan."
I just started to laugh out loud and told her that I live in Beijing and that she can't cheat me like that (this was my tactic during the first months; now I speak Chinese and bargaining has become way easier).
In the end, I got the suitcase for 150 Yuan. That is 15% of the original price!
Don't be afraid to bargain. Actually, they will think you are stupid if you don't!
Numbers in China
One last piece of advice. When you want to buy something, you can ask for the price by using your hands. If you want to communicate that you won't pay more than 70 Yuan, just show a 7 and a 10 and they will understand that you mean "70." However, take note that Chinese people indicate numbers in a different way (the one in the photo below).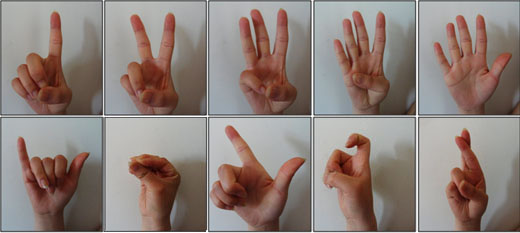 Starting from the top left corner, we have: 1,2,3,4,5,6,7,8,9,10.
How to communicate in China
The best advice that I can give to you is to download Pleco, a free dictionary that works on smartphones running Android and iOS. You can write the English word and show the corresponding characters to Chinese people.
Also, you can read our article about the most useful Apps for traveling to China
Frequently asked questions
Is it dangerous to travel in China?
In general, China is one of the safest places I've ever traveled. Obviously the rules of common sense apply!
Is it mandatory to have a visa to enter China for reasons of tourism?
Is it mandatory to take out a health insurance policy for traveling in China?
No, it isn't mandatory but in our opinion highly recommended. The problem is that if something serious should happen to you and you need urgent care, for the hospital you're either covered by a health insurance policy or you'll have to pay in cash. Otherwise they'll probably refuse to take you in. And the cost of care is often quite high!
What should I do if I lose my passport?
Immediately contact your country's closest embassy or consulate to the city you're in. They can probably provide you with a "temporary" passport that will allow you to pass through airport controls and take your flight back home.
What happens if I find myself without cash or credit cards while traveling in China?
It can happen! It happened to me when in the same week I lost a credit card while the other one blocked me for some unknown reason.
I resolved the problem by calling my mother and having her send me 300 USD via Western Union. As soon as she sent the money they sent me the Western Union code via Whatsapp; in this way, I was able to get the money from the closest Western Union counter to my hotel, the same day the money was sent.
Are credit cards widely accepted in China?
Currently, seven types of foreign credit cards are accepted in China: Visa, MasterCard American Express, Diners Club, JCB, Federal and Million. You can use them to take out money at ATMs as well as to make purchases and other transactions in the country's main cities, although they don't tend to be accepted in the majority of local businesses and restaurants, where only Chinese Union Pay cards are accepted.
Is WiFi available in China?
Some cities offer free Wi-Fi in the entire city, such as Hangzhou, and other cities in certain public places, such as Shanghai. You will be able to use your smartphone, laptop, iPad or tablet to access the Internet and communicate by email or Skype wherever there is a Wi-Fi connection available, such as at McDonald's or Starbucks.
Can I use Facebook in China?
Internet is available in all of China, but certain pages and applications aren't accessible. Websites such as Google and social media such as Facebook are censored and blocked, because of which you will need a technology such as a VPN to access them.
In our guide you will discover how to do that
.
What should I take to China?
You can buy almost everything in the country cheaper than at home, but it's hard to find sunscreen and certain hygiene products, so take them with you. If you are large, it will be difficult to find clothing and shoes that fit well. Remember to take a few basic drugs, as it's difficult to buy them in China without a prescription.
Read more
.
What should I wear in China?
What power adapter do I need in China?
You'll mostly see the 2 prong straight plugs (US style) and the 3 prong angled plugs (Australian style). As mentioned, a good choice is to bring a universal adapter, especially if you plan to go to other Asian countries. Many Asian countries/regions such as Hong Kong, Singapore, and Malaysia use the British 3 prong standard plugs.
How much money can I bring to China?
You can bring 5,000 US dollars (or equivalent in any foreign currency) or 20,000 CNY, without the necessity of declaring the amount at the Chinese customs. If the value exceeds this amount, you need to get relevant documents approved and declare the value at the Chinese customs.
What's the legal drinking age in China?
The legal drinking age is 18 (enforced since 2006). Still, it's fairly easy for young people to get hold of alcohol in supermarkets and grocery stores.
What is the most popular alcohol in China?
The Chinese have a traditional rice wine referred to as "Baijiu" (白酒), with an alcohol content of around 40% – 60%. There's also the yellow wine referred to as "Huangjiu" (黄酒), that has a lower alcohol content. Mainly middle aged and older people drink these wines nowadays, but younger people "enjoy" them during feasts as well. Still, the younger generation mainly sticks to local beer (Tsingtao/青岛) and imported beers, imported red/white wines, whiskeys, and cocktails.
Is it safe to shower in China?
Even if you can't drink the tap water, you should have no issues to take showers, wash your teeth, or wash your clothes with the tap water. You can also wash fruits and vegetables with the tap water, just wipe them with a paper or cloth after.
Is Airbnb legal in China?
Yes, but according to
new regulations as of 2018
, guests must register with a local police station within 48 hours. Your host should be able to help you with this. Just keep in mind that rules are not always followed and enforced differently depending on where you go.
Can vegetarians travel/survive in China?
The Chinese are famous for having one of the biggest and best cuisines in the world. Thus,
finding vegetarian food is not a problem
. Some examples are tofu dishes, dumplings with vegetables, fried rice, soups, and more. Be sure to write down the words "I'm a vegetarian and don't eat meat" in Chinese on a paper. It goes like this: "我是素食者, 我不吃肉." You should also learn how to say it: "Wǒ shì sùshí zhǔyì zhě, wǒ bù chī ròu". But, be careful as some restaurants/street vendors sometimes don't pay attention, or don't care for that matter… It's not uncommon that vegetarians find small chunks of ham in their "vegetarian fried rice", for example.