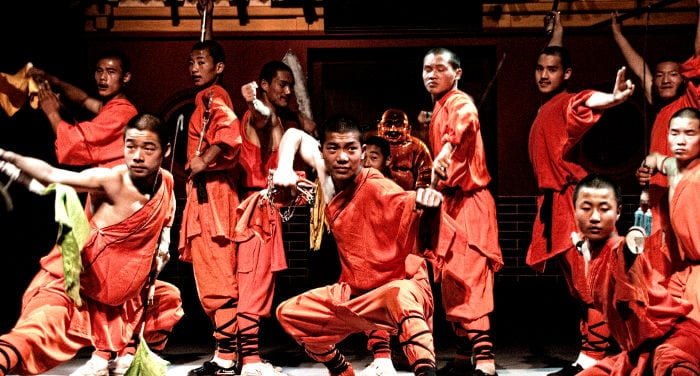 For anyone interested in Chinese martial arts, I'm sure that one of your dreams is to be able to visit a place as emblematic as the Shaolin Temple, and that it would be even better if you could interact with some of its masters.
However, organizing a trip to the Shaolin Temple is not an easy task. In this article, I want to discuss why it isn't easy to get to the Shaolin Temple and explain what the most popular tours which include a visit to the temple offer.
If you have already decided that you want to hire a tour but you don't know which agency to choose, we can recommend a trustworthy agency to you, just contact us through this form.
Why it's difficult to travel to the Shaolin Temple
As I explain in my article published a while ago on this site, the Shaolin Temple is located in the Henan province. This province is considered the origin of Chinese culture and of many styles of martial arts. Despite this, it is almost unknown to international tourists. If you add to that the fact that it is a relatively poor province with a lack of proper infrastructure, it's not hard to imagine how complicated it is to get around, especially if you don't speak Chinese.
In concrete terms, traveling to Henan and the Shaolin Temple is difficult mainly for three reasons:
Language: As I have mentioned, Henan isn't very well-known to foreign tourists, which makes it almost impossible to find someone who speaks English, and not to mention other languages.
Lodging: In Henan, the majority of hotels don't have a license to host foreigners and even though a few years ago this wasn't a problem as long as you paid, lately the controls have gotten much more strict, which makes it hard to find lodging.
Communications: In many parts of Henan (including the Shaolin Temple), the only way to get there is by bus, but if that's not enough, the regular bus lines don't have very well-defined schedules or even routes. From personal experience, if you look online or in some guide to find out how to get there, in many cases the information isn't very exact and can even be wrong. To give you an idea, even on official websites in Chinese, the information is quite vague.
Why visit Shaolin Temple
After talking about all of the problems that traveling there implies, maybe you no longer feel the urge to visit it, but I believe that visiting this part of China is without a doubt a unique experience and is easy to include in your trip to China. In my opinion, there are three main reasons for visiting Henan and in particular, the Shaolin Temple.
The Shaolin Temple is located at a relatively small distance from Luoyang, a former Chinese capital filled with history and which is also home to the Longmen caves, a UNESCO World Heritage Site.
Luoyang, in addition to being an almost obligatory stop if you want to visit the Shaolin Temple, is conveniently located between Beijing and Xi'an, which makes it easy to include in any classic tourist route.
Visiting Henan will give you the opportunity to see another side of China, a rural China where foreigners are rare.
Most popular tours
In my opinion, the most popular thematic tours which include the Shaolin Temple are the following:
One-day tour: Shaolin Temple
This is the most basic tour and is ideal for people on a tight budget. Normally, this tour starts in Luoyang where you are picked up to go to the Shaolin Temple. During the day, the majority of tours include a Kung Fu class with a Shaolin Master, the visit to the temple (a UNESCO World Heritage Site) and finally a Kung Fu spectacle.
Two-day tour: Luoyang-Shaolin Temple
Personally, I really like this tour, as in addition to the already mentioned visit, it also includes a one-day visit to the spectacular city of Luoyang. Normally, this visit includes two places which are hard to access: the Baima Temple (or white horse), the first Buddhist temple in China, and the Longmen Caves.
Six-day tour: Luoyang, Shaolin Temple and Xi'an
This is the most complete tour and in my opinion, is a good idea for people who want a special experience without complications.
Normally, the tour starts in Beijing, where you take the bullet train to Luoyang. In Luoyang, you visit the city and the Shaolin temple, as already mentioned. Finally, from Luoyang, you take the bullet train once again and arrive in Xi'an. In Xi'an, you spend three days visiting the terracotta warriors, the Muslim neighborhood and other points of interest in the city. Many of these tours are oriented towards Chinese martial arts and also include Tai Chi classes on top of the wall which surrounds the old town.
Other tours
Where can I hire these types of tours?
If you want general advice on how to choose a good tour agency for your tour in China, I recommend that you read this article.
In particular, to visit the Shaolin Temple, as it is not a typical destination, it is not included in the classic tours offered by large operators. Because of this, if you want to hire a tour which includes this visit, you will have no other choice than finding a local tour operator.
Frequently asked questions
Who established Shaolin Temple?
According to some texts, Buddhabhadra, a Buddhist monk from India, built the Shaolin temple on Mt. Song. Some claims that another monk called Bodhidharma built the temple, but he arrived 30 years later. Bodhidharma still played a vital role in the temple and introduced Yogic concentration (known as Zen Buddhism) for example.
Can foreigners join a Shaolin temple?
Foreigners can attend training during some months, but cannot become monks in the monastery.
How do you get to Shaolin from Zhengzhou?
You can take buses, departing twice an hour, from the Zhengzhou Bus Station, or the Long-distance Center Station. The stations are located close to Zhengzhou Railway Station and depart daily from 06:30 am – 5:30 pm.
It will take you around 2 hours to reach Dengfeng City. When arrived, you can take a taxi or a shuttle bus to the Shaolin Temple.
Is Shaolin a religion?
No, Shaolin is not a religion, but a monastery/temple. The Shaolin Monks believe in Chan (Zen) Buddhism that was introduced by Bodhidharma (read above).
Do Shaolin monks drink alcohol?
Some claim that the Shaolin Monks were forced to drink alcohol by the Red Guards. Yet, it's not only forbidden for a Shaolin Monk to drink alcohol, but also for Buddhists.
How do I get to the Shaolin Temple from Luoyang?
It's only 83 km between Shaolin Temple and Luoyang, it won't take you more than 1.5 – 2.5 hours to travel between the places. Your first alternative is to take a bus, directly from the Luoyang Bus Station.
There many buses leaving from there and going to Dengfeng, Xuchang, and Xinmi. The bus ticket will cost you around 20 RMB and it will take you 2-3 hours to reach the station.
Where is the Shaolin Temple located?
As mentioned above, the Shaolin temple is located in Dengfeng county, Henan province.
Why do Shaolin monks wear orange?
Shaolin Monks, and other monks, have worn the orange color for centuries. It's said that monks died the clothes themselves by using the bark of trees, for example, and the color was easily accessible.
Why do Shaolin monks shave their heads?
Monks shave their heads as a renunciation and to show that they will live outside of social conventions and live an ordinary life.
Is the Shaolin Temple a UNESCO World Heritage?
Yes, the Shaolin Temple and its Pagoda forest has been a UNESCO World Heritage since 2010.
Are you looking for a travel agency?
If you've already decided to book a China tour but you aren't sure what travel agency to choose, we can suggest a reliable agency to you. Just contact us using the form below:
p.s. Notice that we receive hundreds of emails every day and, sometimes, we can't reply fast. At the same time, we assume that you want to get this info ASAP, so we'll also forward your message to the agency we recommend. In this way they can get in touch with you much faster!
Photo Credits:

Shaolin Masters by Kevin Poh