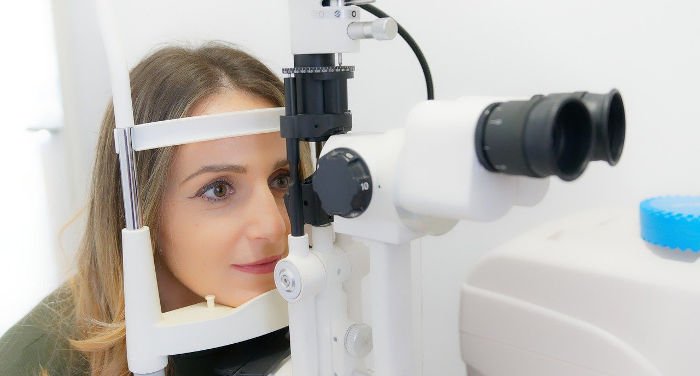 Shenzhen is one of the biggest metropolises in China and has grown from as little as 60,000 inhabitants to more than 10 million in less than a few decades. Along with this meteoric rise and Shenzhen's new status as being one of China's financial centers, foreigners have poured into Shenzhen in great numbers.
We've seen an increased demand for not only international schools, Western restaurants but also hospitals, including ophthalmologists and optometrists. If you live in Shenzhen or plan to move there and look for an ophthalmologist or optometrist, you've come to the right place.
In this article, we list some of the leading and most popular ophthalmologists and optometrists that are based in Shenzhen. Let's start and review one of the biggest clinics.
Shenzhen AIER Eye Hospital
Founded in 2005, Poly Vision and the predecessor was an institution linked with the reputable Hong Kong Polytechnic University. They perform everything from medical optometry to eye inspections and the clinic was founded by George Woo, the previous chairman of the World Council of Optometry.
The company follows international standards and provides many different services to foreigners and locals, including:
Comprehensive eye inspection of optometry
Children's vision training
Color vision inspection
Perimetry
Glaucoma
Corneal shaping
Contact lens fitting
Eye care follow-up
Glasses and sunglasses
Others
AIER is a leading service provider in optometry and has plenty of offices in China. Worth mentioning is that they also collaborate with more than 50 international insurance providers, including companies like BUPA, Allianz, Cigna, MetLife, AIA, Pingan, and more.
The clinic is open from Mon-Fri 7:30am-5:30pm.
Cities
AIER has dozens of clinics, not only in mainland China, but in Hong Kong, Europe, and the US. In China, they have clinics in the following cities, for example:
Office Address: 2048 Huaqiang South Road, Futian District, Shenzhen, China
EuroEyes Laser Eye Surgery Center
EuroEyes Laser Eye Surgery Center is an international and leading service provider that operates in various cities in Germany and mainland China. With around 25 clinics, they have 25 years of experience and have become a highly reputable company.
The company was founded by Dr. med. Jorn S. Jorgensen in 1993, who also founded the Hamburg Eye Laser Center, one of the first LASIK clinics in Germany.
If you visit their website, you can find many testimonials (including both written and video) from international clients that have used their services. Some of the services offered by the company include:
Laser eye surgery (ReLEx smile, Femto-LASIK PRK, and Lasek)
Lens surgery (ReLEx smile, Femto-LASIK, PRK, and Lasek)
For more information, you can visit their website or contact them directly.
Cities
EuroEyes has many clinics, not only in mainland China, but also in Germany. Some of the cities where you can find their clinics include:
Shenzhen
Shanghai
Beijing
Hamburg
Frankfurt
Munich
Dusseldorf
Office Address: 12F, Ding Feng Building, No. 1036 South Bao'an Road, Shenzhen, China
Shenzhen Huaxia Eye Hospital
Shenzhen Huaxia Eye Hospital is part of the Physicians Industry and a well-known clinic in Shenzhen. It belongs to the Huaxia Eye Hospital Group which is a big ophthalmic medical chain in mainland China that has more than 50 medical clinics in various provinces and cities around China.
The headquarters of the group, The Xiamen Ophthalmology Center, was established in 1997. The hospital has ophthalmologists that cater to locals and foreigners alike. Services offered by the clinics include:
Cataract treatments
Glaucoma treatments
Refractive Surgery
Ocular Surface Diseases/Cornea Diseases
Special Fundus
Pediatric Oblique Amblyopia
Eye Trauma
Eye Plastic Surgery
The company uses high-quality equipment, including brands such as German Zeiss, American Alcon, American Bausch & Lomb, and German OCT3.
Cities
Office Address: No.2032-1, Lianhua Road, Kangxi N Community, Lianhua Sub-District, Futian District, Shenzhen, China
C-MER Dennis Lam Eye Hospital
C-MER Dennis Lam Eye Hospital is headquartered in Hong Kong but they also have a clinic in Shenzhen. The Shenzhen C-MER Dennis Lam Eye Hospital, called 深圳希瑪林順潮眼科醫院 in Chinese, was founded in March 2013.
Their eye hospital in Shenzhen was ranked number 3 out of 113 private and public hospitals in Shenzhen in 2016 in the quarterly surveys of "Patient Satisfaction" (病人滿意度) conducted by the Shenzhen Health Commission. Besides, it was ranked the second-best in the first quarter of 2017.
Over the years, they have helped both locals and foreigners and they currently operate various clinics in Hong Kong, Shenzhen, and Beijing, for example.
The company provides the following services:
Basic investigations
Consultation
Special investigations
Treatments and procedures
Pharmaceuticals and optical prescriptions
Surgical interventions
Cities
Office Address: Tairan 9th Road, 1-12, Futian District, Shenzhen, Guangdong, China
Photo Credits: Photo by Paul Diaconu on Pixabay