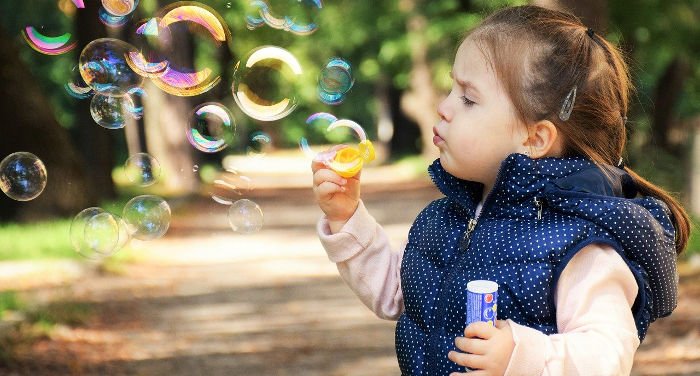 Beijing is a Tier 1 city that has plenty of expats who work in everything from automotive to the insurance industry. Due to its size and economic importance, foreigners have poured into Beijing in the past two decades, creating an increased demand for various medical services.
As expat families move to Beijing, we've also seen a greater demand for pediatric services. And no matter if you live in Beijing now or if you plan to move there later, it can be a wise choice to identify quality service providers before you come across any issues.
Therefore, we have written this article where we oust some of the best and most popular pediatricians in Beijing.
International SOS Beijing
International SOS Beijing was established in 1989 and provides high-quality medical care to locals and expats in Beijing. Their doctors and nurses are globally trained and experienced, with a long experience of catering to the foreign community.
The group was originally founded by Dr. Pascal Rey-Herme and Arnaud Vaissie in Singapore and Indonesia and they later expanded to other regional countries. At the moment, the group is present in over 70 countries and became historic when they made the first mass casualty evacuation between Taiwan ROC and Mainland China.
At the moment, they have 4 clinics in China and operate the following departments:
Family practice
Women's health
Men's health
Adolescents' health
Children's health
Urgent care centre
Travel medicine
Internal medicine
Others
They accept more than 110,000 patients annually and have 200 professionals working at their clinics around China, including nurses, specialists, and doctors. In addition to Beijing, they have offices in Dalian, Tianjin, Shenzhen, and Nanjing.
Office Address: Chaoyang, Xindong Rd, 16 Xinyuanli, Beijing, China
Oasis International Hospital
OASIS International Hospital is a leading healthcare service provider which is Beijing's biggest service hospital. The hospital has doctors coming from various countries and with more than 30 inpatient beds, providing healthcare all year-round.
Their team speaks as many as 13 languages to cater to the local expat population and meets international quality standards, to provide the best healthcare possible. Not to forget, the clinic also works with more than a hundred medical insurance companies and offers direct billing, which is convenient.
Their pediatrics department is run by both Chinese and foreign doctors and they accept both walk-in patients and booked appointments.
In addition to pediatrics, Oasis International Hospital also has the following departments:
Surgery
Internal Medicine
Family Medicine
OB/GYN
Pediatrics
TCM
Dental Clinic
ENT
Eye Clinic
Emergency Care
Physiotherapy
Anesthesia
Others
Office Address: NO.9 Jiuxianqiao North Road, Chaoyang District, Beijing, China
Beijing Puhua International Clinic
Beijing Puhua International Hospital established in 2011 and is headquartered in Beijing. It's a leading hospital with both foreign and Chinese staff, having modern facilities and great customer care.
The hospital also works with many international insurance providers, including well-known brands such as Aetna, MetLife, Cigna, Allianz, Pingan, and GeoBlue.
There are plenty of case studies with previous patients that you can read more about on their website. In addition to pediatrics, they also have the following departments:
Family Medicine
Oncology
ENT
Neurology
Dermatology
Orthopedics
Cardiovascular
Others
Office Address: 12 Tiantan Nanli, Dongcheng, Beijing, China
Beijing United Family Hospital and Clinics
Beijing United Family Hospital and Clinics is a leading international hospital in Beijing that operates in various fields, including pediatrics. The hospital has more than 600 doctors coming from 25 countries and regions and there are 1,000 nurses and more than 1,000 part-time experts as well.
UFH cares a lot about their clients and puts patients first, having modern facilities and superior customer services. In addition to Beijing, they also have clinics in Shanghai, Guangzhou, Tianjin, Boao, and Qingdao.
The departments of pediatrics help children up to 17 years old. In addition to pediatrics, they have the following departments:
Internal Medicine
Family Medicine
Dermatology
Sports Medicine
Neurosurgery
Radiology
Eye Clinic
Others
Office Address: 2 Jiangtai Rd, Chaoyang, Beijing, China
International Medical Center Beijing
Beijing International Medical Center was established in 1993 and is located in one of Beijing's most high-end and business districts, in the Lufthansa Business Circle. It was one of the first institutions in Beijing to cater to foreigners who were in need of medical care.
Over the years, the hospital has won various awards and is an acclaimed hospital that provides plenty of services. Some of the departments you can find at the hospital include:
Surgery
Obstetrics and Gynaecology
Women's Health
Paediatrics
Traditional Chinese Medicine
Ophthalmology and Dermatology
Interestingly, more than 75% of their patients are foreigners and they were awarded "The best hospital and clinic achievement" by the Global Times in 2017. The hospital has clean and modern facilities and collaborates with various partners both in China and overseas.
Office Address: 50 Liangmaqiao Rd, Chaoyang, Beijing, China
Photo Credits: Photo by ddimitrova on Pixabay