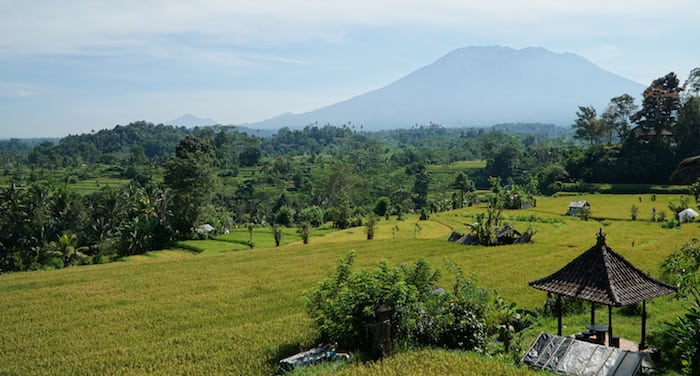 The Sidemen countryside in the interior of Bali on the slopes of Mount Agung – Photo by Matteo Bosi
It's not infrequent to hear the name Bali mentioned along with "paradise". This slice of Indonesia gained its fame as one of the most memorable places in Asia to vacation. Without a doubt, it's a marriage between a varied territory suited for all forms of tourism, and an innate hospitality that has made Bali so renowned.
Moreover, over the years its offerings have improved to the point of being suitable for all budgets. From Obama to backpackers!
An island, yes, but where
Bali is part of the Indonesian archipelago. In particular, it is located between the larger island of Java and the smaller one of Lombok. The Strait of Bali separates Java from Bali and can be easily crossed by boat. Connections with Lombok and the Gili Islands have improved and increased in recent years.
Bali is a volcanic island. A good portion of its beaches are therefore typically dark sand, while the southwest offers steep cliffs along the shore with small sandy corners. The beaches in the southeast are artificially kept, which means that they are rather tranquil, or in other terms, boring. It all depends on your point of view. [Read more…]