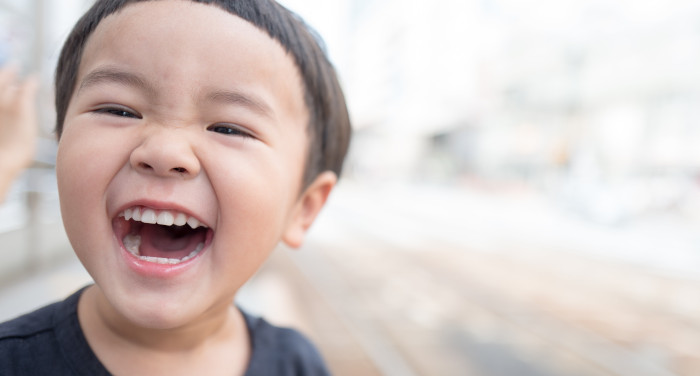 Do you live in Taipei and look for hospitals that provide services in pediatrics?
As you probably know by now, Taiwan has one of the most efficient healthcare systems in the world. You won't have issues finding reputable medical service providers, but it can take some time to do the research.
Therefore, we have written this article where we list some of the leading and most reputable clinics providing pediatric services in Taipei. If you have any other recommendations, feel free to send us a message or write a comment below.
Taiwan Adventist Hospital
Taiwan Adventist Hospital is one of the oldest hospitals in Taiwan and was relocated to Taipei from Shanghai in 1949. It was accredited by the Joint Commission International in 2015, which means that the hospital follows international standards.
The hospital has experts in the pediatric field and specialists in different sub-areas, including pediatric neurology, pediatric allergy, rheumatology and immunology, and pediatric critical care.
With a large referral system, they also work and collaborate with the reputable Taiwan National University Hospital, Taipei Veterans General Hospital, and the Mackay Memorial Hospital. The services they provide in the field of pediatrics include:
Lung function and diagnosis of asthma
Pediatric neuro-system assessment and treatment
Pediatric check-up, vaccine and consultation for children aged 0-6 years
Inpatient services
Care of children with infection diseases
Specialities of allergy immunodeficiency
Infantile rheumatic disease
Others
The hospital also has a Child Development & Rehabilitation Center that started in 1999. Here, they help children with everything from occupational therapy, pediatric physiotherapy, and pediatric speech therapy.
The hospital also has various other departments in addition to its pediatric department, including the Department in Internal Medicine, Surgery, Obstetrics & Gynecology, Dentistry, and more.
Office Address:
No. 424, Section 2, Bade Road, Songshan District, Taipei City, Taiwan
Taipei Medical University Hospital
Taipei Medical University Hospital was established as early as 1976 and has been accredited by the Joint Commission International (JCI) since 2009. The hospital has as many as 39 departments and 800 beds, making it a major hospital in Taipei.
With 405 physicians, 855 nurses, 410 medical professionals, and 2,3000 employees, the hospital is one of the biggest in the country. The company has around a dozen of doctors working in pediatrics Specializing in:
Infectious diseases
Vaccination program
Pediatric Nephrology
Pediatric kidney sonography
Childhood cancer & neoplasms
Blood disorders in children
General Pediatrics
Others
The hospital has a dedicated section for overseas patients called the TMUH's International Healthcare Center.
It's well-known for its good customer service and advanced patient care. For more information about hospital stays, financial services, support programs, and billing, simply visit their website.
Office Address:
No. 252, Wuxing Street, Xinyi District, Taipei City, Taiwan
Taipei Veterans General Hospital Department of Pediatrics
Taipei Veterans General Hospital Department of Pediatrics is a major hospital established in 1966. They opened their pediatrics department in 1975 and they have decades of experience in the field.
It's a leading hospital in Taipei offering many services in the field of pediatrics, including:
Pediatric pulmonology
Neonatology
Pediatric cardiology
Gastroenterology
Rheumatology and immunology
Nephrology
Asthma and allergy
Neurology
Hematology
Oncology
Genetics and endocrine outpatient services
Since its inception, the hospital has made remarkable achievements in research and pediatric medicine. For example, they set up the first neonate screening facility that has helped two-thirds of neonates in Taiwan.
It's also the only logistic center to provide special drugs and nutrients to children with rare diseases during emergencies.
Office Address:
No. 201, Section 2, Shipai Road, Beitou District, Taipei City, Taiwan
Taipei City Hospital
Taipei City Hospital is a renowned medical service provider that operates in various fields. The hospital is the result of a merger of ten different hospitals, making it one of the biggest hospitals in Taiwan.
The clinic offers pediatric services as outpatient services, emergency medicine, inpatient services, and baby care unit. Some of the outpatient services include:
Cardiology
Gastroenterology
Immunology and rheumatology
Nephrology
Neurology
In addition to having a department in pediatrics, they also have departments in the following medical fields:
Dietetics & Nutrition
Infectious Disease Prevention
Psychiatry
Emergency Medicine
Orthopedic Surgery
Pathology
Ophthalmology
Others
In the future, they also plan to upgrade pediatric emergency services and Neonatal/Pediatric intensive care. They will also make various enhancements to the existing clinics.
You can find more information on their website and where you're also able to contact them.
Office Address:
No.145, Zhengzhou Rd., Datong Dist., Taipei, Taiwan