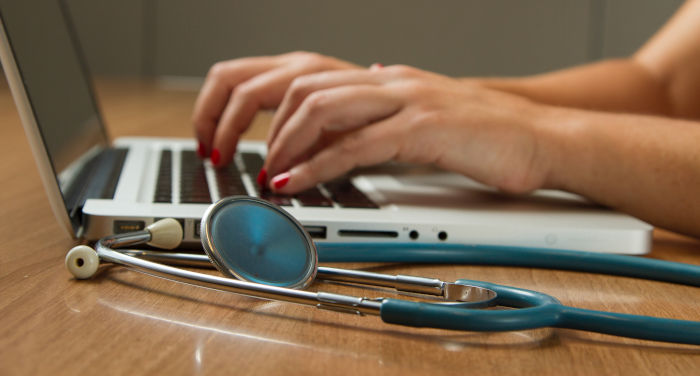 Do you live in Hong Kong or plan to move there in the near future? Then one of your first tasks should be to find a robust health insurance policy.
Hong Kong is the home of many expats and it's renowned for having one of the best healthcare systems in the world, both in the private and public sectors. Yet, visiting a local hospital with limited communication opportunities can be proven daunting, especially for expats who want a hassle-free experience when visiting hospitals.
In this article, we cover everything from the medical attention in Hong Kong, why you should get health insurance, what kinds of hospitals that are available, and more.
Medical attention in Hong Kong
Hong Kong has a developed healthcare system that outperforms many other regional countries. Both locals, residents, and non-permanent residents can enjoy great service in exchange for a small fee at many of the city's public hospitals.
The bottom line is that you have a Hong Kong ID card and visa (if needed, only a few countries and regions are subject to visa regulations).
Interestingly, people don't provide any financial contribution, instead, the government offers top-notch healthcare services almost for free. This is quite different from most other countries, like Taiwan, where tax-payers get access to local public healthcare.
Worth mentioning is also that doctors often speak fluent English and not rarely have studied at top-institutions locally or overseas. With years of experience under their belts, they are used to cater to both locals and foreigners who seek medical attention.
Despite the fact that Hong Kong has one of the best healthcare systems in the world, it also comes with some flaws. First and foremost, it's worth mentioning that it can be utterly expensive for persons without insurance.
Secondly, there are both pros and cons of opting-in for public healthcare, something that will touch more on later in this article. In short, if you're self-employed or work as an expat in Hong Kong, you should definitely consider the private option if it's covered by your health insurance.
Why do I need health insurance in Hong Kong?
Health insurance is of high importance and something that you should opt-in for even before you depart for Hong Kong. Private medical health insurance will assure that you get access to high-quality healthcare, which is often reimbursed by employers.
Despite having a greatly subsidized public healthcare system, it's well-known that waiting times can be long, doctors straight-forward, and you might even come across nurses and doctors that don't speak English.
Hong Kong is one of the densest areas in the world, it's not hard to understand that public medical care facilities might be somewhat different from what you're used to in your home country.
As mentioned, expats generally opt-in for insurance before they even visit Hong Kong and private healthcare is often on the top of many's lists.
Keep in mind that if you want to be treated by a Western doctor it can cost as much as three times as much as a local doctor. Having a robust insurance policy that meets your needs is of great importance if you expect similar treatments as in your home country.
Hospitals in Hong Kong
The same as it goes in other countries, Hong Kong has both public and private hospitals that are distributed to different regional areas. As mentioned, public hospitals offer great services at low costs, but many expats still prefer international hospitals, if possible.
In this section, we review the two options and what sets these apart.
Public Hospitals
While it's a standard for expats to visit international hospitals in places like Thailand and Vietnam due to the great differences from public hospitals, we see a significantly smaller difference between the two in Hong Kong.
Privacy and long waiting-times are outspoken issues that gear many foreigners from choosing the private option. It's also said that the healthcare sector is underfinanced and there are stories about patients that had to wait for months before they got a CT scan.
With that said, it's worth saying that there are significantly many more public hospitals available compared to the private dittos. If you want to review the public hospitals available in Hong Kong, you can check this article written by the Hong Kong Hospital Authority.
In total there are 43 public hospitals, 49 specialist out-patient clinics, and 73 General out-patient clinics. Most of these are located in central Kowloon and on Hong Kong Island.
Private Hospitals
While there's a website for public hospitals in Hong Kong, you can also find a website managed by the Hong Kong Private Hospital Association. Here, you find a list and information about the private hospitals available.
At the moment, there are currently 11 private hospitals available:
Canossa Hospital
Gleneagles Hong Kong Hospital
Hong Kong Adventist Hospital – Tsuen Wan
Hong Kong Sanatorium & Hospital
Precious Blood Hospital
St. Teresa's Hospital
Evangel Hospital
Hong Kong Adventist Hospital – Stubbs Road
Hong Kong Baptist Hospital
Matilda International Hospital
St. Paul's Hospital
Union Hospital
Four of the hospitals are located in Kowloon while five can be found on Hong Kong Island. There are also two in New Territories.
Hong Kong Healthcare Costs
While public healthcare is heavily subsidized, it can be worthwhile to understand the costs, at least roughly, before you seek medical attention. This will help you to avoid surprises with unforeseen costs.
Generally speaking, if you visit a public outpatient clinic you should be prepared to pay around USD 6.5 for a check-up at a GP. A consultation with a specialist costs around 13 USD, while patients pay around USD 8 for follow-ups.
Medication will set you back around USD 10.
If you plan to stay overnight at a public hospital, fees are around USD 13 per day. Patients also pay an admission fee of around USD 6.5 on top of that. If you go for the public healthcare option, you won't need any insurance, unless you don't have a local ID card and valid visa.
Below you can also find fees for a private hospital (Gleneagles) in Hong Kong:
Private Room: HKD 3,600 / night
Deposit: HKD 60,000 (non-residents)
Lodger accommodation: HKD 500
ICU: HKD 6,500
What is a broker and why might you need one?
Brokers can be useful if you have limited knowledge about the local insurance market and how the healthcare system works. A great benefit of working with a local is that they don't charge any add-on fees at the same time as they have a deep knowledge of the insurance policies available.
Simply tell them your budget and what you need in rough terms and then they can send a quotation with multiple options. Besides, brokers know which insurance companies that are the most reputable, bear in mind that some hospitals don't accept certain insurance providers.
Not only can the brokers help you find and register for a new insurance policy, but they can also help you in the communication with insurance providers and to file claims.
Not only will this save you time, but you can also be sure that the broker understands how to discuss with the insurance provider, for optimal quality and well-being. Personally, I don't see any drawbacks to working with brokers.
There are plenty of brokers available, especially for the Hong Kong market, and where some examples are:
PacificPrime
Howden Hong Kong
Gemini Insurance Brokers
For more information, simply visit their websites and where you can get in touch with them directly.
Table comparing health insurance types for Hong Kong
| Features | | | |
| --- | --- | --- | --- |
| Main Advantage | Basic plans very affordable | Direct billing network | Coverage and services included in standard plans |
| Name of plan | Global Medical Insurance | International Medical Insurance | Comprehensive |
| Geographic coverage | Global | Global excluding the United States | Global excluding the United States |
| Annual limit | from 1,000,000 USD to 8,0000,000 USD (lifetime limit) | from 1,000,000 USD to unlimited | from 1,500,000 USD to 2,400,000 USD |
| Minimum deductible | 0 USD | 0 | 160 USD (once per year) |
| Hospitalization (In-patient) | Covered | Covered | Covered |
| Out-patient services | Depends on the plan (either everything covered or a maximum of 500 USD pre- and post-hospitalization, and 300 USD for tests) | Covered (some aspects are optional) | Covered (including traditional Chinese herbal medicine) |
| Emergency assessment | Included | Optional | Included |
| Dentist | Optional | Optional | No, Prestige Plus plan |
| Annual medical checkup | Not mentioned | Optional | Included |
| Coverage of chronic conditions | The same as pre-existing medical conditions | The same as pre-existing medical conditions | Included, some exceptions |
| Coverage of pre-existing medical conditions | Depends on the plan (covered or moratorium of two years) | Reviewed on a case-by-case basis | Not included |
| Pregnancy | Only under the Platinum plan (10 month wait period) | Depends on the plan (12 month wait period) | No, Prestige Plan |
| Approximate annual cost (35 year-old) | From 1,100 USD to 5,000 USD | From 2,500 USD to 4,000 USD | 2,700 USD |
| Online quote | Available upon filling out a form | Available upon filling out a form | Available upon providing personal and contact information |
| Pros | Basic plans very affordable | Complete plans and good coverage in Asia | Standard plans include many benefits |
| Cons | Limited coverage in Asia | Extra benefits somewhat expensive | Limited coverage outside of large cities |
| | Request a quote from IMG now! | Request a quote from Cigna now! | Request a quote now! |
The information contained in this table is for information purposes only and is a simplification of the information obtained on the websites of the insurance providers. Due to the complexity of health insurance policies, we recommend that you thoroughly read the conditions of the policy that you will choose, before purchasing it.
How to evaluate the features of a health insurance policy
Evaluating an insurance policy is not always an easy task. Applications are often filled in on an annual basis, at a minimum, which results in situations where people forget about general terms and features.
To give you a helping hand, I have listed some of the most commonly used terms in the insurance industry below. If you have any other questions or would like to provide any other valuable information, feel free to drop a comment below.
We have written them in alphabetical order for a better overview.
Annual Limit: The annual limit might not be as important in low cost-countries such as Vietnam but is generally more important in places like Singapore and Hong Kong. In short, the annual limit is the amount that your insurance can cover you for.
Often the limit is in the hundreds of thousands and sometimes up to a million US-dollars, which can be required if you seek emergency and/or long-term treatment at a private hospital for example.
The annual limit mostly covers the amount needed, but it's something you should double-check before you sign up for a long-term insurance policy.
Copay: Copay is measured in percentage and explains what amount that you have to share with the insurance amount after the deductible is paid (more about deductible below).
Later in this article, I will also give you an example of a better overview. Generally speaking, I prefer to opt-in for a low deductible and copay. This is often recommended by brokers in more low-cost countries, like Thailand and Vietnam, as well.
Deductible: Deductible is the amount that the insurance provider requires you to pay before the insurance policy "kicks in". The amount is generally from the hundreds up to a couple of thousands of US dollars.
Generally speaking, if you have insurance through an employer, a deductible is rarely added.
Below I have included two examples of how the copay and the deductible is related to the insurance as a whole:
Example A
Copay: 20%
Deductible: USD 1,000
Medical fees: USD 1,000
Your payment: USD 1,000
Example B
Copay: 20%
Deductible: USD 1,000
Medical fees: USD 2,000
Your payment: USD 1,000 + (USD 2,000 – 1,000)*20%) = USD 1,200
Direct Billing: Direct billing simply means that the hospital charges your medical fees to your employer directly. Thus, you won't have to pay for anything and wait until your company has reimbursed for the medical fees.
This is the standard among expats who work overseas and that have health insurance through their employers. Just confirm beforehand with your company whether direct billing is available.
In-Patient Coverage: In-patient coverage is the most important according to many brokers and simply means that you will get reimbursed for treatments that require that you stay at the hospital overnight.
This is highly important if you are hospitalized for a longer time, such as after an accident or unexpected disease. In-patient coverage should be included in your policy, confirm with your insurance provider and company that's the case before even moving to Hong Kong.
Out-Patient Coverage: Out-patient is also important according to many brokers as this covers you for treatments that don't require hospitalization. Yet, some diseases or unexpected injuries might require that you visit a hospital on a weekly or daily basis and costs add up.
A typical example can be if you get DVT or a blood clot and you're required to eat blood thinners. You will then need to visit a hospital for routine check-ups to check your blood on a weekly or bi-weekly frequency. And these tests are often not cheap, including consultation by doctors.
Out-of-Pocket: Out of pocket is the maximum amount of money that you have to pay until you're fully covered financially.
Photo Credits: Photo by National Cancer Institute on Unsplash