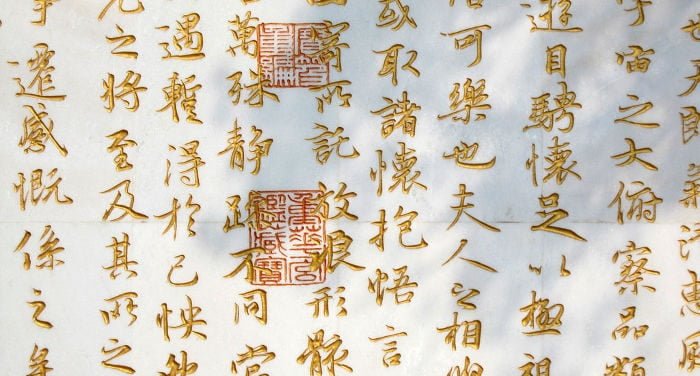 Do you need a translation from English to Chinese or from Chinese to English? Click here to request a free quote
This guide was written by our two experts in Chinese: Aldo Terminiello and Armando Turturici. The first part was written by Aldo, while the second was from Armando. Enjoy the read!
Introduction: Translation in China
In China, translation was of vital importance at key moments in history. For example, in the second century A.D., when Buddhism reached the Middle Kingdom and it was necessary to translate the sacred texts from Sanskrit; in the eighteenth century, when Christian missions (especially the Jesuits) translated the holy texts into Chinese and the key texts of the boundless Chinese literature into Latin in order to get to know the civilization they were trying to convert to Christianity.
In the nineteenth century and the first few decades of the twentieth century, China realized it was technologically underdeveloped compared to the rest of the world, and felt the need to import lots of scientific and literary texts, setting off a third great wave of Chinese translation.
During the first half of the twentieth century, the translation of Russian revolutionary texts had a great impact and could be considered the fourth period of Chinese translation.
As a common factor during these periods, there was a need to import knowledge and make it available to Chinese people in their own language: translations for religious, ideological or cultural purposes, rather practical goals that also reflect the translation theories created during those periods, which were manuals that simply explained: "how to translate well".
The urgency of communication nowadays makes the situation is very different: translations are more and more often conducted in both ways, in Chinese, and from Chinese.
[Read more…]