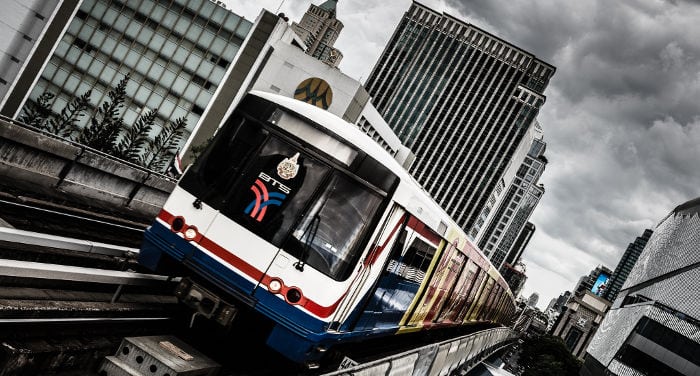 Perhaps one of the first questions you think about once you land at the airport, after food and lodging is: "Now, how am I supposed to get around"?
I'll start off right away by saying that in Bangkok public transportation is more than satisfactory and, more importantly, on time. Here's a list of the city's transportation options:
Airport Link;
BTS;
MRT;
Taxi;
Tuk Tuk;
Train;
Bbus.
The traffic in Bangkok is world famous and it's very easy to find yourself in the middle of an enormous traffic jam at any time of the day or night, wasting a ton of precious time. However, Bangkok is surprisingly easy to navigate using any of the public options you choose.
Airport Link
The Airport Link is a subway line that connects Bangkok's main airport, Suvarnabhumi Airport, with the city center. One of the advantages of this line is that it's much cheaper than using a taxi, and you avoid the stress of daily traffic. [Read more…]