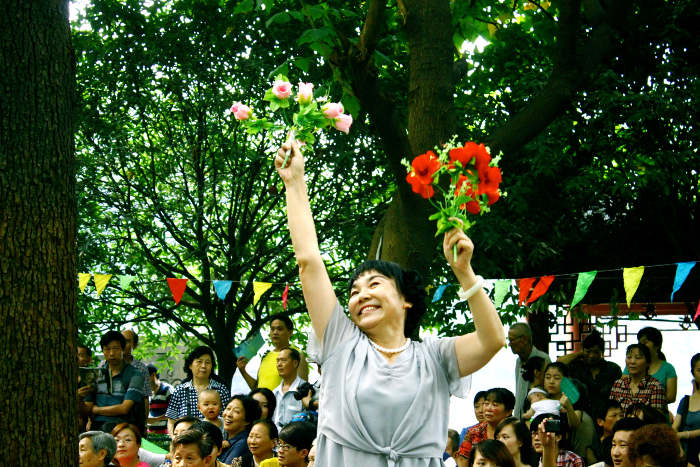 Photos by Kristen Ng
Chéngdū (成都), the provincial capital of Sichuan, where the clattering of mahjong blocks fills the air from morning till night. and the evening hours see a ritual emergence of clothed dogs, twist dancers, tai chi troupes, spinning top whippers and China's ubiquitous herds of dancing ayis.
Chengdu is a proud and fiery city, where "better put your toilet paper in the freezer" is a fond joke for tourists and visitors. The pungent aroma of chilli-filled hot pot, eau de Chengdu, lingers in virtually every street, while the distinct local dialect Chengduhua is their lingua franca. In my opinion, the people of Chengdu have more pride and identification with their city than the nomadic metropolises of Beijing and Shanghai.
Dubbed as an up-and-coming city with the government's 'facing west' policy, Chengdu has undertaken a dramatic facelift in recent years with the construction of several enormous overpasses, countless high rises, shopping malls and a city-wide subway system. However amidst all the heavy machinery and upheaval, Chengdu still has pockets of traditional architecture, local food and culture which retain the relaxed, grassroots atmosphere the city is known for. [Read more…]