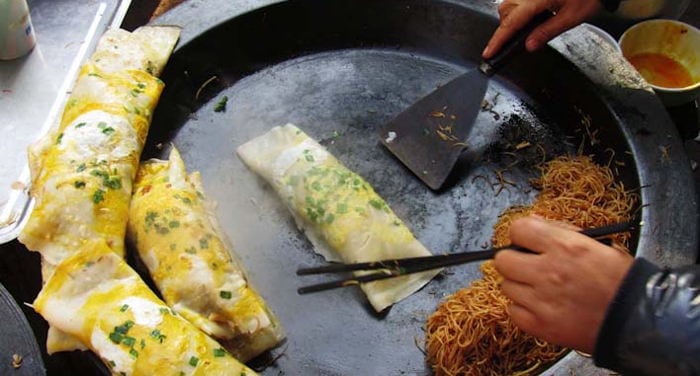 August 8, seven in the morning.
The climate in Fushun is surreal: the heat is already crazy, the humidity through the roof. The sky is a patina halfway between gray and yellow; dust is everywhere. We're ready for our day out. Destination: Benxi Shuidong, the most famous water caves of all Dongbei. One travels the Chinese way, with Chinese hours, Chinese travel companies, Chinese smells. And – naturally – Chinese harassment.
Waking up at dawn, I chugged a bag of milk (yes, here they're sold in bags) and right away smoke a cigarette – Chinese as well. That most precious type of tobacco (to them), extremely heavy and smelly, is offered every three for two. The objective is quite clear in my mind: to shake the Calcutta inside my intestine to get me out of the house, and not in a Turkish-Chinese public. The objective soon achieved: twelve minutes on the can at home, half a kilo of jiaozi expelled and three flushes to get the toilet water clean.
Digression: I always wondered what the purpose of tap water is – in Fushun – it stinks like a horse. Even now I don't have an answer. [Read more…]