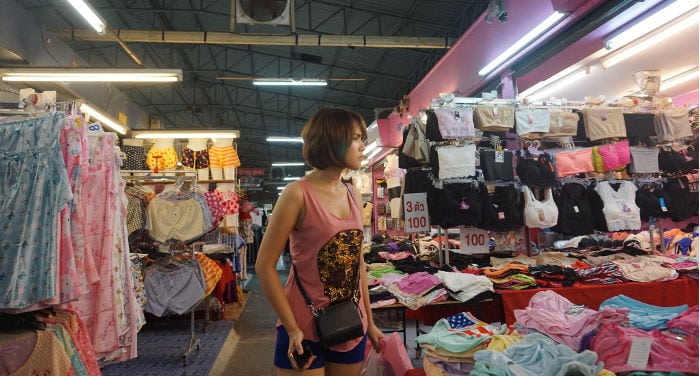 Fake Markets in Thailand – Index
In Thailand, as in Asia in general, it's very easy to find counterfeits of name brand products. The largest Thai fake markets are in Bangkok, but you can find smaller ones in other cities like Pattaya, Phuket, and Chiang Mai.
Before starting, note that importing "fake" products protected by a trademark can be considered a crime, so only do so after evaluating the pros and cons at your own risk.
The fake markets: where they are and what they sell
Fake markets in Bangkok
For a detailed explanation on the most famous shopping malls and markets in Bangkok, and how to get there, click here.
The choice of markets in the capital is quite varied, with the foremost being Chatuchak Market.
Also called the JJ Market, Chatuchak is one of the largest markets of all Southeast Asia. One of its distinctions is in its hours of operation: only Saturday and Sunday, from 6:00 a.m. to 6:00 p.m. Some of its parts, such as those dedicated to plants and flowers, are also open on Wednesday and Friday, with the same hours of operation on the weekend. Friday instead hosts an extraordinary opening of areas dedicated to bulk sales. [Read more…]