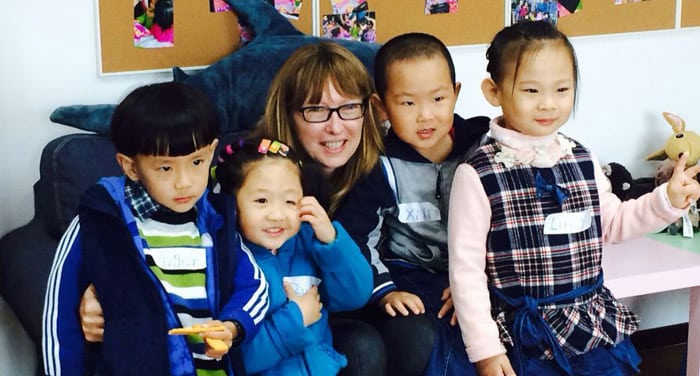 Teaching kids in China
This is a complete guide to finding a job as an English teacher in China. It's around 10,000 words, so take your time to read it. You can also click on one of the links below to jump directly to the sections that most interest you.
Teaching jobs in China
English teaching positions in Zhejiang province (China)
---
Job description
Location: Hangzhou and other cities in Zhejiang
Positions avaliable: 60
Salary: 12,000 – 15,000 CNY (Negotiable)
Type of contract: 1 or 2 years contract
Working schedule: 8am to 5pm Monday to Friday (less than 20 teaching hours a week)
Description: English language teaching positions in Hangzhou and Zhejiang province schools for 3 to 12 years old students.
Benefits
Housing: Housing allowance or free housing depending on school location
Travel: Flight allowance 10,000 CNY
Health insurance: Available in whole contract duration
Language training: Chinese learning opportunity
Other Benefits: Free Medical check, 7×24 hours living and teaching support in China, Free TEFL provided, Legal working visa provided, Legal visa application for accompanied family members, Free Foreign Expert Certificate & Residence Permit provided, Paid Chinese national holidays, Startup assistance (bank account, cell phone, etc.), 24 hours hotline service
Minium requirements
Education: Bachelor degree or above (Non English native teachers need a Bachelor degree or above in early childhood education)
Working experience: For native speakers 140 hours TEFL/TESOL certificate OR 2 years' full time teaching experience.
Other requirements: Clean criminal background
Preferred nationality: English Speaking Countries*
* Ascension, Australia, Bermuda, British Antarctic Territory, British Indian Ocean Territory, Canada, Falkland Islands (Malvinas), Gibraltar, Guernsey (UK), Guyana (formerly British Guiana), Ireland, Isle of Man, Jersey, New Zealand, Pitcairn Islands, Singapore, South Africa, British Territory of Akrotiri Dekelia in Cyprus, South Georgia and the South Sandwich Islands, St. Helena, Tristan da Cunha islands, United Kingdom, United States, US Virgin Islands, Antigua and Barbuda, Anguilla, Bahamas, Barbados, British Virgin Islands, British Cayman Islands, Dominica, Grenada, Saint Vincent and the Grenadines, Jamaica, Montserrat, Saint Kitts and Nevis, Saint Lucia,St Vincent, Trinidad and Tobago, Turks and Caicos Islands
---
Why teach English in China?
China offers some excellent opportunities for native speakers interested in teaching English, in public and private educational establishments.
The Chinese people currently have an insatiable demand for improving their English language skills and this has also become a major priority for the Ministry of Education. In what is now the most populated country in the world (almost 1.4 billion), it's easy to see why there are so many positions available in locations across China.
Schools are constantly seeking good teachers and offer competitive salaries, but it isn't always easy to find work legally. It seems the government is making it harder, not easier for full-time teachers to access the coveted Z Visa, which allows you to work legally in China.
That said, if you research the market thoroughly, follow the correct procedures and apply some caution and common sense to your job applications, you could end up with a teaching experience that is both fulfilling and very rewarding.
Let's take look at what you'll need to qualify as an English Teacher in China, and how and where to apply for legitimate work.
Visa requirements
Teaching legally in China
The employment of English teachers in China is regulated by the State Administration of Foreign Experts Affairs (SAFEA).
Only schools licensed by SAFEA can apply for the necessary "letter of invitation" and a "foreign expert work certificate". These documents are needed to obtain the all-important "Z Visa" that will allow you to legally earn money in China.
To find out more about the Z Visa (or working Visa) check out this article.
Teaching part-time in China as a Student
If you're a long-term student with an X1 visa, it is now legal to work as long as you get permission from your university.
According to Law and Border a student with a residence certificate for long term study who wants to take a part-time job off-campus, should obtain approval from the school and then apply to the PSB Exit-Entry Administration. They will organize a notation to their residence certificate showing the part-time job.
This doesn't apply to students with short-term X2 VisaS.
It seems that China is still awaiting a "framework" for the rules surrounding this change in law, and in many cities, it's not yet possible to apply for this authorization for part-time jobs. If there are any students that have successfully applied, we'd love to hear feedback from you.
Teaching illegally in China
There are many teachers living and working in China, enjoying their experience and working with valid Z VisaS. There are also a large number working illegally on business and tourist VisaS who have encountered significant problems.
It's important to remember that working in China without a valid Z Visa is illegal. If you're caught you will at the very least be detained, fined, and given two weeks to pack up and leave China. Your bank account may be frozen and you'll earn a disappointing "deported" stamp on your passport.
We hear more and more stories of routine "round-ups" of illegal workers, especially at small kindergartens and private schools where the correct license to employ foreigners hasn't been obtained. These schools are also heavily fined.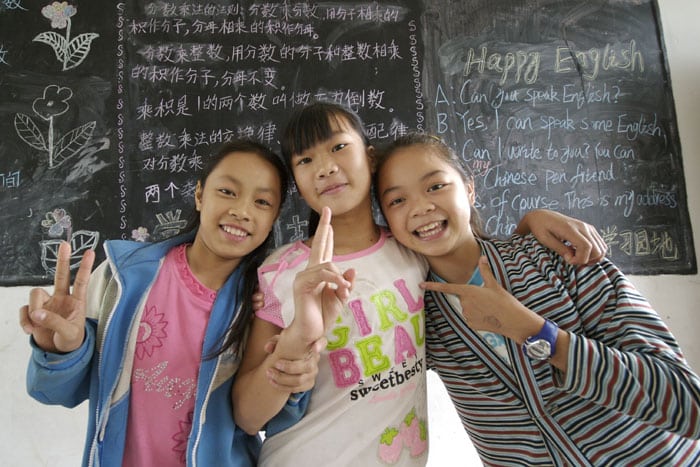 Happy school kids – eager to learn
What qualifications do I need?
It's difficult to provide a definitive guide on the qualifications needed to teach English in China. This is because every province has its own regulations, and the requirements stipulated by SAFEA (the main Chinese administration that issues work visas for teachers), are ambiguous.
"SAFEA" requirements state that an applicant, should:
hold a bachelors degree (these are now apparently being verified);
have two years teaching experience;
The use of the word "should" has meant that these requirements are often left open to a great deal of interpretation. As a result, it has been possible in some provinces and cities to obtain a Z Visa without a degree and verifiable teaching experience.
This is becoming less and less common, especially in first-tier cities like Shanghai and Beijing. As the government strives to tighten this loophole, schools and local governments across China are raising their standards. So you should check the most recent information available at the time of your application if you don't fulfill the SAFEA conditions.
Lately, we have been hearing that it is also necessary to hold a valid passport from a native English-speaking country as currently designated by the Chinese government. These are the US, UK, Canada, Australia, New Zealand, South Africa, and Ireland.
It seems that this might now be the case in the first-tier cities of Beijing, Shanghai, and Shenzhen, but not necessarily so in other, smaller cities. However, there is nothing official to substantiate this at the moment, other than a few websites citing these new regulations.
To teach in many private schools or local businesses, you'll also be expected to hold a TEFL (or equivalent) qualification with at least 120 hours of study time. See more about TEFL below.
Upper age limits for working are based on China's mandatory retirement ages, which are currently 60 years for men and 55 years for women. Because of pressure on China's retirement funds, these age limits are currently under review and it's expected they'll be raised in stages over the next five years.
Teaching English as a non-native English speaker
Teaching English shouldn't be limited to native English speakers only. We all know that there are many extremely fluent English speakers in countries where English is not the first language.
However, currently, in China, it seems that it is becoming harder in the first-tier cities to get jobs teaching English with a Z Visa, if you aren't a citizen of a native speaking country, as detailed in the previous section. There seems to be a certain amount of ambiguity around this subject, and very little in the way of factual information available to back up the official line, one way or the other.
Many online agencies are stating that the Government will only issue a Z Visa to native speakers, whilst others state that fluency is what counts. I have, to date, been unable to get clarification from the SAFEA website, but will update this article if anything comes to light.
I do know for a fact that in Shenzhen many of the private language schools won't accept non-native speakers anymore – my school is clear about this. However, much of this private sector teaching is about satisfying Chinese paying students who demand a "white face" and prefer an American or English accent. Sadly money talks!
That said there are a lot of teachers working here from non-native speaking countries – whether they have the Z Visa or are working illegally is difficult to determine.
If you are a non-native teacher and you are applying for jobs, my advice would be to ask this question upfront. Ask if you will be able to get a Z visa and if there is any doubt, be careful as you may end up working illegally.
If you are rejected in the first-tier cities, try the second or third-tier cities – the regulations do vary from province to province so you may find it is not a problem in other locations.
TEFL – Teaching English as a foreign language
TEFL is an abbreviation for "Teaching English as a Foreign Language". This qualification is probably the most widely accepted English language teaching qualification throughout the world.
There are other certificates that you can study for:
TESOL – Teaching English to Speakers of Other Languages
CELTA – Certificate in English Language Teaching to Adults
But, in China, TEFL is often stated as a requirement, so this will be the focus of our information.
TEFL is not a degree course, nor is it the equivalent of studying for a teaching qualification in your own country. The TEFL qualification specifically gives you the skills and confidence to teach English as a foreign language in a country where English is not the natively spoken language.
No prior experience is needed to qualify as a TEFL teacher. If you can speak English, then the assumption is, that you can teach English. However, many countries stipulate that you need to be a native English speaker in order to get a work Visa. This means that English is your first language and is spoken as the primary language in your native country. To get a work visa in China, you will also need a degree, although this can be in any subject and does not need to be a specific teaching certification.
Courses vary in length and content, anything from 30 hours up to 150 hours. The content may vary too, depending on which TEFL provider you select. What you will learn is how to teach immersive English, how to prepare interesting lesson plans, how to engage a class, and how to teach basic grammar.
In China, it is generally expected that you will have studied for at least 120 hours. However, if you commit to a longer course this might help tip the balance if you are competing against other similarly qualified teachers.
There are many course options available and most are structured so that you can register, study, and take your exams online, in your current worldwide location – internet permitting.
There are also options for intensive classroom courses or to study in a working environment overseas. Some schools in China will offer you the chance to take your TEFL course as part of your work contract. Personally, I would recommend that you take your TEFL exam before applying. This will give more flexibility in both choices of course and subsequent choice of a teaching position.
If you search online you may also come across TEFL internships that sometimes provide accommodation whilst you study, and the possibility of a full-time job at the end.
Some TEFL providers offer additional short courses in subjects such as:
teaching large classes
teaching business classes
teaching young children
teaching online courses
I took a 150-hour online course in the UK that included a couple of specialist modules. I also added an invaluable 3-day intensive classroom course. In a classroom environment, you get to build confidence, plan lessons, try them out, and get feedback. We also learned how to manage groups, and utilize games and activities, all of which have been well received by my Chinese students. If you are under-confident or inexperienced this will give you a really good insight into what it's like to prepare and present a lesson in front of a group of adult students.
You can frequently find heavily discounted courses on sites such as Groupon and individual companies run promotions throughout the year. It's a highly competitive market. I did a lot of research before selecting my course. I read reviews, looked at the course curriculums, spoke to staff members, and checked that I would have a personal tutor to mark and give feedback on my submitted assignments.
My course wasn't the cheapest but I was able to get a 30% discount by signing up my partner at the same time and offering to provide a blog about our experience of the course. If you find a course that appeals to you, don't be afraid to ask if they can offer a lower price, especially if your requested discount is in line with their normal seasonal sale!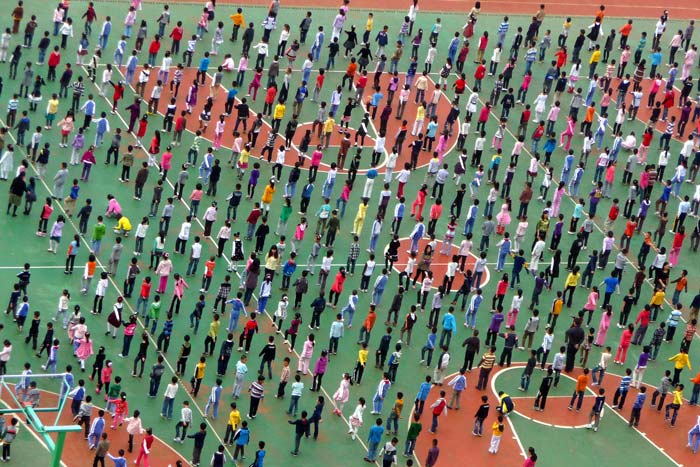 Morning exercises Xixiang middle school Shenzhen China by Chris (Creative Commons license)
How do I check my TEFL provider is recognized by language institutes around the world?
The TEFL industry is large and still growing. Anyone can set up a TEFL course and start teaching as a course provider. Don't be reassured by seeing the words "Oxford" or "Cambridge" in the sales blurb. Despite being lured in initially, I discovered that these companies don't have anything to do with these famous UK universities.
Unfortunately, at the time of writing, there is no one accreditation body for TEFL which makes it very difficult to differentiate between high-quality courses and money-making scams.
Some more recognized accrediting bodies provide guidelines and checks on courses – you could look out for these in the sales information. Others such as IATEFL are membership-only institutes with no course accreditation process.
Here are some of the more regularly seen accreditations, although these can vary depending on where in the world you are signing up for TEFL.
SQA (Scottish Qualifications Authority)
QCA (Qualifications and Curriculum Authority – England and Wales) )
ODLQC (Open and Distance Learning Quality Council – UK) )
ACTDEC (Accreditation Council for TESOL Distance Education Courses) )
ACCREDITAT (a new privately owned organization offering accreditation for a fee) )
IATEFL (Int'l Association of Teachers of English as a Foreign Language) (membership) )
ACCET – officially recognized by the US Dept of Education and ISO certified)
ALAP (Awarding Language Acquisition for Professionals) )
Once you find a course with some degree of quality assurance then you should also check out some or all, of the list below, before finalizing your decision.
Are there a variety of courses with at least one over 100 hours?
Is there an option for classroom courses?
Can you access and view the course curriculum in detail before signing up?
Will you have access to a private tutor?
Do they provide reference letters on completion of classroom courses?
Do course instructors hold a Master's Degree or Dip TEFL/TESOL qualification?
What accreditations and memberships are they affiliated with?
Is the course price inclusive of everything, i.e. no hidden extras?
Is there a transparent blog?
Is there a job finder service free to course attendees?
You should also consider how long it will take you to complete your course. Some providers only offer three months, although this can usually be extended by paying extra. If you are completing your course part-time you will probably find that six months is more realistic for courses upwards of 100 hours.
I did my course with TEFL.org.UK. I was a little disappointed with some of the online material but the assignments were challenging and the classroom lessons very good with an excellent qualified tutor.
Best online platforms to get your TEFL certification
The TEFL Academy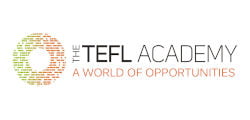 The TEFL Academy is an award-winning TEFL course provider and highly popular due to various reasons. They are the only ones in the world offering an accessible and affordable Level 5 TEFL course. Besides, they have the most course location than any other service provider and plenty of jobs and job support.
The TEFL Academy was voted the Best TEFL Course in 2019 by Community Choice Awards and 2019 Top Rated Program / TEFL Certification by GoAbroad.com.
The Level 5 TEFL course costs USD 265 and includes the following:
168-hour online course
198 hours of TEFL training
DEAC (US States Department recognized body) approved qualification
6-months access to online campus
Support from EFL professionals
Support to find TEFL jobs abroad
Premier Tefl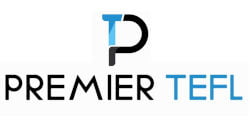 Premier Tefl is a leading provider of online TEFL courses and based in Ireland. In 2019, they were recognized as a top-rated organization by GoAbroad.com. They are internationally recognized and provide the following TEFL courses:
120 hour advanced TEFL course
180 hour premier TEFL course
240 hour expert TEFL course
They also offer special teaching courses, blended TEFL courses, and level 5 Ofqual-regulated level 5 TEFL courses.
A benefit of using Premier Tefl is that they offer paid internships in various places in Asia, including Cambodia, China, Taiwan, Myanmar, Thailand, and Vietnam. Besides, you have the opportunity to take on internships in Germany, Romania, and Argentina.
Thus, it makes sense to check out Premier Tefl if you want to work overseas after you've finalized the course. The course is highly acclaimed and has an average rating of 4.64/5.0 with 1695 reviews, which is outstanding.
The price for Premier Tefl's 120-hour course is $149.50, down from $439.
MyTEFL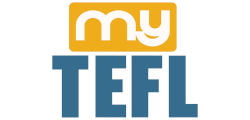 MyTEFL is a popular service provider of online TEFL courses. They are accredited and also offer on-site courses in Thailand, Argentina, and Spain, and a host of other training programs around the world. A benefit of choosing My TEFL is that they can also help you find teaching jobs overseas.
Not to forget, it's a socially responsible organization as they donate parts of their enrollment fees to partner charities.
MyTEFL offers both 40, 60, 80, and 120-hour courses. Keep in mind that most schools require that you have attended a 120-hour course, thus, this is probably your best option.
The benefits of using MyTEFL are:
Internationally recognized certificate
Full support and feedback from experienced and professional tutors
Advice on your resume/CV creation
Job placement assistance
24/7 access to the platform from anywhere in the world
Access to MyTEFL's library of TEFL tools
Letter of Recommendation with course breakdown
Bridge TEFL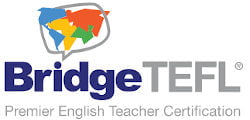 Bridge TEFL is an internationally recognized provider of online TEFL courses and has more than 35 years of experience in the TEFL Industry. It's both an international education institution and a language school. It's recognized by the US Department of Education.
Bridge TEFL provides the following courses:
Bridge TEFL also helps students with internships and job searches, including countries like Chile, China, Thailand, and Vietnam.
The Bridge IDELTOnline is approved by many universities as a pathway to an M.A. TESOL or related degree, including Westcliff University, University of Northern Colorado, Massey University, and Huntington University.
Udemy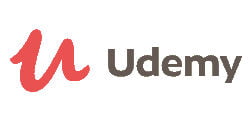 Founded in 2009, Udemy is a leading online learning platform from the US and that targets professional adults and students alike. At the moment, the website has more than 50 million students and 57,000 instructors teaching in more than 65 languages, which speaks for itself.
If you enroll in the paid version, you will get:
Online video content
Certificate of completion
Instructor Q&A
Instructor direct message
The course is provided by Enjoy TEFL and you'll get access to two high-quality and in-depth TEFL courses:
120 hour Advanced TEFL course
180 hour Master TEFL course
Enjoy TEFL can also help you to find jobs in China, Europe, Indonesia, Japan, Korea, Taiwan, Thailand, Vietnam, and Cambodia.
In addition to TEFL courses, Enjoy TEFL also provides courses in blogging, photography, life coaching, nutrition, social media marketing, and more.
Score Nexus
Score Nexus is a great platform if you want to practice doing the TOEFL as it's structured in the same way as a real test. All of the practice tests look just like the real TOEFL and each button, page, and timer, are just like the TOEFL test.
The same as it goes with the real test, there's a time limit for each section. However, if you get a phone call or similar, you can pause the timer for up to 5 minutes each time.
Score Nexus has both free and paid packages, including:
Full test:
Test length is almost 3 hours
Your speaking is professionally graded by TOEFL experts
Your writing is professionally graded by TOEFL experts at ScoreNexus
Your reading is automatically graded
Your listening is automatically graded
TestDEN
TestDEN is a TOEFL test simulation and has helped students to prepare for university in Northern America for more than 20 years. Since its launch, TestDEN has helped tens of thousands of people from more than 60 countries to prepare for TOEFL, as well as TOEIC (Test of English for International Communication).
Foreign students can also get help with accent reduction thanks to their 'Accent Reduction Course', helping you to remove your accent completely. For more information, I recommend you to check their website directly.
Other orgainzations
Finally, you might want to check out this independent review site for TEFL courses all over the world TEFL Course Review
What other skills will I need?
It goes without saying that good English language skills are a necessity. But what other skills might help you when teaching in China?
Classroom management is a key consideration. Classes can range from "one-to-one" lessons in small private schools to large classes of 60 or more students in public schools. On the whole, students are keen and willing to learn, especially in the private sector, but some of the public school classes in poorer areas will provide a challenge to even an experienced teacher!
Consider the classroom environment and age group you're best suited to teach? While teaching kids might seem like fun, it requires specialist knowledge to engage children as young as two and a half, to keep them focused, and to encourage them to start using the English language.
Chinese people study hard – it's a national pastime and they spend much of their free time learning and studying English. They are taught grammar at school extensively and often have more knowledge about correct sentence structure than the English teachers themselves! If you haven't studied English then a TEFL or equivalent course will definitely help you avoid any embarrassing moments with your students when they question your use of the correct tense!
You'll need an outgoing personality to survive the Chinese teaching environment. Student engagement is crucial and whilst lesson plans and study books are often provided, you may need to adapt classes and material to make it relevant to particular age groups and different levels of ability.
If working with young children the ability to sing, dance and make a fool of yourself will be appreciated as long as it is coupled with professionalism and maturity when needed. A few good activities and learning games will also help keep students interested and keep lessons fun and enjoyable.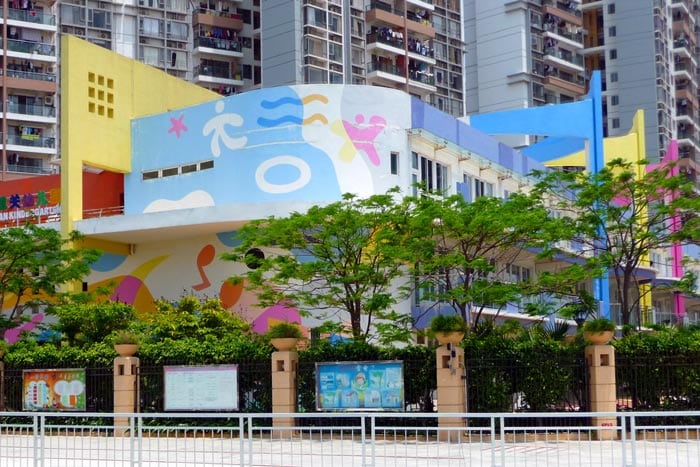 Kindergarten in Shenzhen
Types of English teaching positions available
As an English teacher in China, you'll be able to choose from a wide variety of positions in any number of different learning environments. However, not all of these will be able to offer full-time employment or be able to issue you with a Z Visa. Before applying to any school, you should check to see if they have been licensed by SAFEA. Only schools with a SAFEA license can issue work visas.
Many schools will try to reassure you that they're licensed and able to process your visa when in reality they cannot. The Z Visa can only legally be processed from your native country, and you should arrive in China with your work visa in your passport. If any school tells you that you can come to China with a promise that "we will sort out your visa when you get here" then it is extremely unlikely that your work visa can be issued legally by that school. Your residency Visa, however, is something that will be processed on arrival within the first 30 days.
You may be told to arrive on either a tourist (L) Visa or a business (M) Visa. You might decide to do this to assess the school, attend interviews and check out whether China is for you. But if you're already sure that you want to teach in China then you should find a school that can issue all the paperwork, contracts, agreed benefits, and Z Visa before you arrive.
Public schools, universities, boarding schools, and some larger private schools are the most likely establishments to satisfy all legal requirements. If in doubt, ask to see a scan of the school's SAFEA certification and also ask for the email addresses of other English teachers at that school so that you can verify the information you are given.
Kindergartens
Kids from two and a half upwards are now being taught English in preparation for primary school. This is a lucrative market as more and more wealthy Chinese have the income available to pay privately for early English education. It might seem like a dream job – everyone loves kids and most Chinese toddlers are adorable! But the reality is that unless you're given a Chinese classroom assistant, or you speak fluent Chinese, the act of trying to keep a group of small children engaged for up to an hour is at best a challenge and at worst unbearable! Lessons are more about using games, songs, and activities to introduce the children to English.
Remember that communication is limited at this age – you could be teaching just two or three words or phrases in one lesson. Day after day this can become boring, but when a child "gets it" this is also extremely rewarding and it can be a lot of fun. If you've trained to work with kids or have that natural talent inherent in some people, then it could be the environment for you. Expect to work anything upwards of 20 hours a week, and at weekends.
Because this is a growing market, and because many teachers can't hack it, positions are always available and I have frequently been offered double what I earn in a private school. This makes pre-school education jobs some of the most highly paid teaching positions and you can expect to earn anything from 150 to 300 Yuan an hour.
You are, however, unlikely to get any benefits such as housing, paid flights, or insurance but the higher salary can compensate for this. Beware of the many, small kindergartens opening that are not licensed. Business savvy mothers are opening small private schools in their residential blocks, hoping to cash in on this lucrative market. They seem to be popping up all over the bigger cities. You will need to find a larger, fully licensed kindergarten to have any chance of obtaining a Z Visa.
Boarding schools
A growing number of children, as young as three, are now sent to boarding schools in China. These are more common in the larger cities where children spend from Monday to Friday afternoon at school, returning home just for the weekends.
It's been a tradition in China for grandparents to care for children while parents go to work. However, some parents now think that this spoils the children and that sending them to boarding school will help develop their independence. Whatever the reason, boarding schools now run into their thousands across China.
The age range of the children varies and in this sector, you can expect to earn between 5,000 and 10,000 Yuan depending on your location. Remember that schools in 2nd and 3rd tier cities will pay less, but in contrast, your living expenses will also be lower. You may also be provided with an apartment and time off (some paid) during the long holidays in spring and summer.
Public schools – primary and secondary
Public schools in China have been de-centralized, and so each school can operate differently and have their own expectations of an English teacher. You will, however, still be working for the Chinese government. Peak hiring times are April to June each year.
Most public schools in China need western English teachers. To get the Z Visa you must meet the minimum requirements of a degree and two years of teaching experience. Even though some of these schools will waive one or more of these conditions out of desperation for teaching staff, they cannot then issue a work visa and you could end up working illegally. I would suggest that working illegally for a government institution is probably not a good choice!
Public schools begin teaching English in 3rd grade, although in some schools it is now introduced as early as 1st grade. Students take endless exams in English grammar so make sure this is something you are well versed in!
My experience of teaching in China and talking with other teachers is that public schools are some of the toughest environments in which to teach. In private schools, students are motivated to learn. In public schools, classroom sizes can vary from 40-80 students, not all of whom are particularly interested in learning English. Although in some schools this can be made easier by the provision of a Chinese classroom assistant. And if you're working in extremes of temperature you can find also yourself without air-conditioning or heating.
While you may be given free accommodation, this could be on campus in shared or basic conditions. Ask to see photos of your living quarters – they may not be up to your western expectations and in some cases, it might be better to negotiate a higher salary with no accommodation.
On the plus side, you will probably only work 16-25 hours per week, lessons are often only 45 minutes and you will be exempt from a lot of the peripheral teaching tasks that Chinese teachers have to do as part of their job spec. You will teach at different skill levels and sometimes even cover lessons at other schools in the local area. Another benefit is a Monday to Friday schedule with paid time off on national holidays. Lunch is usually included, representing a further saving on your monthly expenses. Salary range from 6,000 to 12,000 Yuan plus benefits, depending on location and your qualifications.
As is the case with all positions in China, there are good and bad experiences. Use common sense when applying for openings – ask lots of questions. Don't believe everything you are told – schools in some areas are desperate for teachers and will tell you anything to get you into a contract. And once you have a contract you will find it hard to switch jobs – see below.
Private language schools
Private language schools offer a wide selection of teaching positions throughout China, but it's important to remember these are run not only as schools but also as businesses. Large companies such as English First and Disney English operate schools in major cities, sometimes as franchises. But there are many smaller private language schools all of whom have a continual need for English teachers.
You can expect a higher salary than in a public school of 8,000 – 16,000 Yuan, but you may work more hours. Even if you are contracted to work 20-25 hours, this will end up being more by the time you take lesson preparation and extra activities into account, especially at the larger centers.
Student ages are from school age to adult and cross a wide range of levels and abilities, sometimes within the same class. Students are usually graded before lessons commence but a paying parent who believes their child should be in a higher grade wins every time! Class sizes vary too – from one-to-one "VIP" classes, through small groups, to larger "activity" based lessons. Classes are held throughout the days, evenings and at weekends, so your working week may run across Saturday and Sunday. The evening shift usually finishes by 21.00 hours. Don't expect a regular western-style working week if you work in private language centers!
There are no school terms, so you can expect less vacation time, but they do recruit all year round. Unlike government-run schools, there are few regulations, so salaries, benefits, and hours can vary from school to school. Accommodation, other than temporary help on arrival, is unlikely to be included.
Some good research is needed to find the right school for you. Several private schools are licensed to issue Z VisaS but some are not, and they can't issue a Visa for part-time hours. Whilst the practice of employing teachers for part-time hours is prolific, you will be working illegally and will have no protection against deportation should the school be subject to a police check for workers without Z VisaS.
Another drawback is that these schools are mostly about making money. It can sometimes seem that keeping the student and parents happy is at the expense of learning. This can be frustrating at times, and you may need to bite your tongue on occasion! But some schools have better reputations than others, and you will find this out by talking to other teachers who work there.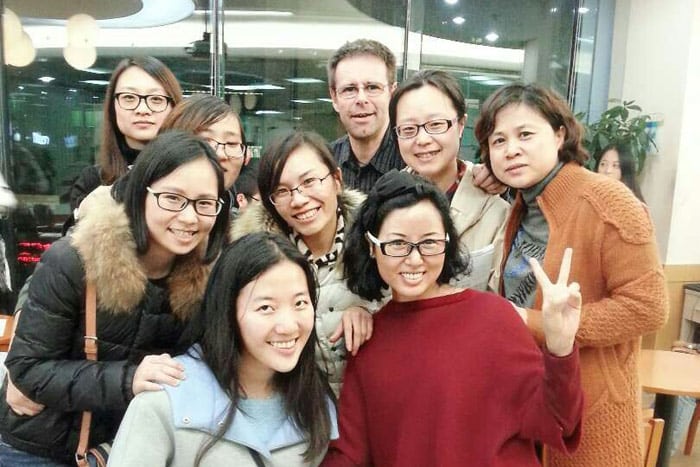 Paying students at a private English Language School
I work in a private language school and thoroughly enjoy it despite the frustrations. The work is varied, the lesson plans are mostly pre-prepared, and the students are generally very motivated to learn and a lot of fun to teach. I've got used to working evenings and weekends and enjoy the daytime hours to experience my time in China. There are many "perks" teaching wealthy VIP students, who often want to take you for paid meals and local activities in exchange for extra practice speaking English.
A lot of these schools are modern centers with good teaching facilities – interactive whiteboards, presentation equipment, and heating and air-conditioning. My school has a café area in each center and a small theater where movies are shown at regular intervals!
International schools
International schools are usually found in large cities and with a focus on teaching the children of ex-pats living in China and for Chinese children whose parents want them to study at university abroad. Most of these schools, therefore, follow a recognized curriculum such as the International Baccalaureate (IB) or the University of Cambridge International Examinations (CIE). Classes are normally all taught in English.
The quality of these schools varies considerably as do the packages available. You may be offered some great incentives to work at these schools including housing, medical benefits, bonuses, and annual flight allowances. Salary levels are from 10,000 to 20,000 Yuan and sometimes even higher. These higher salaries are much more easily achieved if you hold a teaching degree from your native country.
You will need to meet the minimum requirements of a degree and teaching experience, and you may be asked to commit to a two-year contract. Your responsibilities as a teacher will be similar to that in a primary or secondary school and you could be expected to teach in subjects other than the English language. Check this at the interview stage and make sure you have the necessary teaching skills for the role being offered.
Teaching business English
More and more businesses in China are seeing the global communication benefits of providing English language lessons for their staff. Some businesses use the services of private language schools to provide lessons either at the school or within the business.
There are also opportunities to work privately with businesses and this usually occurs through student referrals and word-of-mouth recommendations. I'm aware of some larger businesses in Shenzhen now employing teachers directly to provide ongoing English lessons to their staff as they globalize their businesses. In one instance I know that this also involves helping the customer support department improve their telephone skills and tuition to help them deal more effectively with telephone and email inquiries from Western countries.
If you work privately in this sector you will get paid well, between 300 and 600 Yuan an hour but you will need to put together your lesson plans at intermediate to advanced level and have some business skills knowledge. You will also be asked in most cases to show your degree certification and at least 100 hours of TEFL training. At schools teaching business classes you will get paid 200-300 yuan per hour – and sometimes be provided with taxi transportation.
Unless a business takes you on full-time you will not get a Z Visa. However, some schools will allow you to take extra private lessons to supplement your salary, especially the private and international schools. Always check with them first and if you can get this written into your contract all the better. If you don't make this known and they find out, they are within their rights to terminate your employment.
University departments
There are both public and private universities in China, and most have a foreign language department. Qualification to teach varies at each university and depends on the level of classes being taught.
You may have the option with a master's degree or a doctorate to work as a "Foreign Expert" and teach advanced courses, which is paid better than a standard foreign teacher.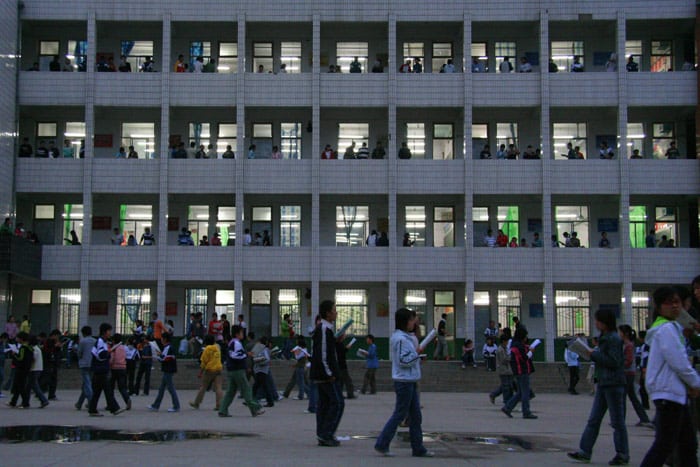 Students "memorising" outside Chinese University by Adam Cohn (Creative Commons license)
Salaries are between 7,000 and 10,000 Yuan per month. Teaching hours are around 20 hours but you will need to factor in some preparation time. You won't be expected to stay on campus outside these hours. Undergraduate classes can be large, but graduate classes are likely to be smaller with plenty of personal student contact. Most positions include accommodation on or near the campus.
Government universities have a better reputation than private universities. Students that don't do well on their entrance exams end up having to enroll in private colleges.
Private teaching
In most cases, teaching privately in China is illegal but it is common and there is high demand. To teach legally you will need to get permission from the school that has sponsored your Z Visa and where you are contracted to work.
The best way to do this is to stipulate that you want to teach a given number of private hours each week and have this included in your contract. My school is happy for their teachers to do some private work with the implicit understanding that we do not teach current or former students of the school, and that our private lessons do not interfere with the teaching hours written into our contracts.
The pay is good, anything from 300 to 600 Yuan per hour, depending on the location and level of tuition is offered. You will generally need to prepare your relevant lesson plans, although there are any number of good student tuition books that can be utilized.
Private tutoring usually comes through personal recommendations or word of mouth. If you have a good reputation as a teacher word gets around. Personal connection means a lot in China so once you have a good network of Chinese friends you could find yourself inundated for requests to teach either one-to-one or small groups.
Preparing a CV for a Chinese teaching position
Applying for a job in China is very different from some western countries. You might be asked questions that are now illegal in the west, such as your age. In order to process your Visa schools need to know your age, your marital status, and family dependents. So it's better to clear all these issues at the application stage – it saves time for everyone.
Many preschools and kindergartens prefer female teachers so sometimes positions will state "women applicants only". If you're a guy, don't take it personally, and don't waste your time trying to convince the school to employ you. Employment law is different in China, and you're unlikely to be looked upon favorably if you start spouting western equal opportunity rights! Unfortunately, for now, you'll need to accept the situation and find a position that isn't gender-specific.
Keep your CV to no more than two pages and include your personal details and a summary of your qualifications and experience near the top. Personal details should include age, marital status, sex, nationality, and a number of dependents. Remember to include all your contact details – this should include a professional email address, Skype account, and your address in your native country.
Include details of all teaching experience. This might be as a traditional teacher or as an instructor or business trainer. It is all relevant. Any work with children or young adults would also be good to include. If you've lived overseas, make them aware – it helps if a school knows you're used to change and have lived away from home.
They will want to see a photo, so attach a recent passport size color image to the top left corner of your CV. This should be a picture that shows you to be professional and inappropriate dress.
Put together a good covering letter, detailing your expectations. Tell them why you are applying to their school, summarize your qualifications and experience in just a couple of sentences and portray yourself as confident and articulate. You are applying to teach English – make sure everything you send has been checked for grammar correctness and that it doesn't include any spelling mistakes!
How to apply – from outside of China
Most people find teaching positions in China before arriving and have little in the way of problems. But some have very bad experiences and you are very likely to come across some horror stories as you search the internet. Usually, this is because the promised job does not materialize on arrival or because a recruiter has renegotiated your contract with a different school. These situations shouldn't occur if you take control of your own application process.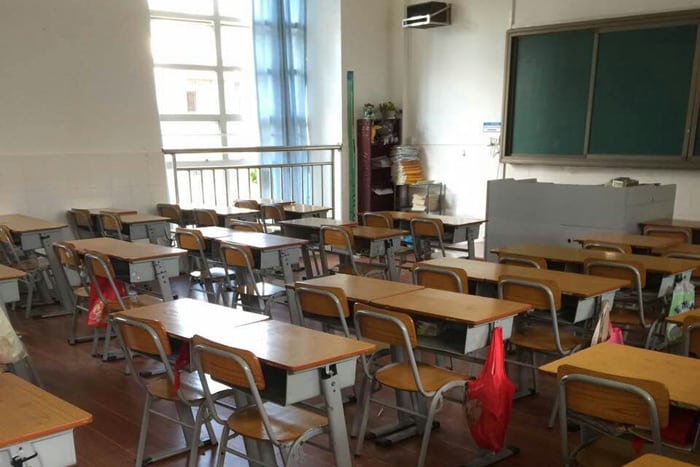 Middle school classroom
I think many potential teachers don't do enough research, don't check the information they are given, and are too trusting. That said, there are some situations that arise where no matter how prepared you think you are, you are still screwed by your new employer.
Many young people arrive in China to work with little in the way of money and simply cannot pay for hotels or living accommodation while they try to resolve issues with contracts, housing, and terms of employment.
Teaching English in China is a huge, lucrative market and many agencies make a lot of money matching teachers with schools. Sadly this has resulted in a number of "scams" and so it is important to take the task of finding your first teaching job very seriously. You need to research, ask questions, talk to other teachers, check the internet for reviews, compare options, and above all respect your gut feeling. Use your common sense and don't just accept the first position offered.
Whatever route to employment you choose, never part with your passport. There are no circumstances under which you will ever need to send your passport to China for employment. All Visa applications will be handled in your home country.
So what options are available to you?
Applying to agencies
Unfortunately, there have been so many negative reports about recruitment agencies in China, that it's hard to make any positive recommendation for their use. Not all recruiters are bad – it's just hard to identify those that are credible. There are no "official" recruitment agencies in China and only www.chinajob.com is sponsored by SAFEA (State Administration of Foreign Experts Affairs).
If the agency is genuine, it will follow SAFEA's guidelines. This means they will ask for your degree certification and two years of work experience. There is no way you can obtain your Z Visa without meeting these requirements. If the agency is not legitimate you could find yourself working illegally and possibly even in an intimidating situation with no hope of help from your embassy.
Any recruitment agency that says it is "government approved" should be avoided. Reputable agencies will always be upfront about the service they offer. They aren't "government agencies", "official", "educational authorities" or "not-for-profit" organizations. They will have a business and recruitment license (but of course this could be faked).
Unsolicited emails following your TEFL qualification are also best avoided. Many of the unscrupulous agencies buy up lists and then target potential teachers. They offer high salaries and great benefits. Neither materializes and you will in reality be offered a lower salary because they have to take their cut from the deal.
With the exception of cultural exchange programs, you'll never be asked to pay for the services of a reputable agency. Neither will you be asked to send your passport, or be told that it's OK to arrive in China on a tourist or business Visa.
If you do use an agency, check that your contract is with the school you have been offered a job with. Make sure too that this school is listed on your "letter of invitation". Some illegitimate agencies will promise one school and then change this to a different school on the paperwork.
The best way to find credible agencies is through personal recommendations. If you have a friend or colleague who has found a trustworthy agency then by all means give this a try. Remember though that an agency is always working to get the best deal for the school, not for you.
Applying direct to the school
If you want to avoid agencies, then the best way to find a job is to make direct contact with schools in your chosen province or city. OK, it will take a bit more effort on your part, but it's all in your control.
Private language schools recruit all year round, but public schools and universities usually recruit twice a year to coincide with the start of the two main terms in spring and autumn. Most contracts run from the autumn term, although you will find some jobs also advertised in spring.
Start applying and making inquiries from April for the autumn term and November for the spring term. This gives you plenty of time to explore different opportunities, compare offers and research your chosen school. It also allows plenty of time to organize your Z Visa and everything else you'll need to do when taking off to live and work in a new country.
Here are Wikipedia links to all the international schools, high schools, and universities in China:
This popular site also has a link to every English language school in China by region:
Finally, The China Foreign Teachers Union has a link where you can request a list of all the schools in China.
China Foreign Teachers Union
Make sure that your CV includes all the relevant information as detailed in the previous section and send PDFs or JPGs of your certificates and references.
Applying through a TEFL teaching organisation
There is no one governing body for TEFL and so you will find any number of TEFL websites that offer both online tuition and work opportunities on successful completion of your course. Some organizations are affiliated with particular language schools in China, and others offer a more general selection of vacant positions.
Some TEFL websites charge for job placement information as an extra, others include it in the course fee.
I'm sure there are many genuine jobs posted on TEFL sites, but make sure you are being offered the going rate and that they can actually offer you positions with a Z Visa. Some do simply pass you on to the agencies and recruiters.
You could start by contacting the companies listed here in this article and talk to the TEFL organization where you take your TEFL qualification if they offer positions in China.
How to apply – from inside China
If you are already inside China with a Z Visa then the chances are you are probably looking for another position either because your contract is coming to an end, or because you are unhappy in your current position and want to move on.
All the same, options are available to you as for applying from outside of China, internet permitting of course! You might want to make sure you have a good VPN for all the internet trawling you are likely to be doing.
The biggest advantage now is that you are on the ground – you will have built up contacts and no doubt have found out which schools have good reputations, which are paying the best salaries, and which are offering the best benefits.
Join as many "Wechat" teacher groups as possible, and find out who's hiring. Drop into private language schools with your CV. See if other teachers can personally recommend you. That's how I got my present job – and my teacher friend got a hefty commission for putting me forward! As I mentioned before, personal recommendations mean a lot to the Chinese and networking is a great way to find out about the best positions in your city.
If you want to move to another province, then the internet should provide you with all the information you need to restart the application process. You might decide on a period of travel, before starting a new contract, which would give you the opportunity to check out a new area before committing.
Make sure you get references from your current employer and that you get the necessary release letter. You will need to go through a process of renewing and transferring your Z Visa, along with your residency permit, to your new employer. They should help you with this process.
For more information about contracts see the next section.
Contracts and Benefits
When you finally get to the stage of being offered a contract, don't get too excited and forget your common sense. This contract needs to be checked, double-checked and questioned.
Don't be afraid to negotiate – it will be expected. You shouldn't just accept the first salary you are offered but you shouldn't be unreasonable in what you ask for either. There's no point requesting a higher than standard salary, especially if you have little teaching experience! I wasn't able to negotiate a higher salary at the outset but I did negotiate a 3-month review which resulted in a pay increase.
If you are offered a contract by a company that cannot or does not issue your Z Visa then this contract is worthless.
Your contract should be provided in both Chinese and English and it should cover the following aspects of your job:
Salary – monthly and hourly – written and in numbers to avoid any misunderstandings
Work hours – including classroom and office hours
Accommodation if provided
Medical Insurance
Taxes
Paid and unpaid holiday
An early termination clause
Plane ticket home
Bonuses – completion and travel
Any other negotiated benefits
When negotiating your terms, get them to confirm your class sizes and the actual classroom hours you will be expected to work. Find out about teaching materials – will you have to plan your own lessons or do they provide study books?
Check exactly how many days of holiday you are entitled to including the national holidays. Clarify which of these will be paid. Make sure these holidays are included from the start of your contract. I know someone who just discovered that his paid holiday only starts from the second year of his contract (a private school). Make sure you read everything very carefully!
If accommodation is included, check whether it is single or shared, on or off-campus, with heating or air conditioning, furnished or unfurnished. Get this written into your contract and try and get images before you arrive. If you're not happy with the housing provided you may be able to negotiate a higher salary and arrange your own apartment on arrival.
If you want the opportunity to supplement your hours with private work – try to get this agreed upon and included in the contract.
Remember that bonuses and plane tickets are generally not provided until you have completed the first year of a contract. Unfortunately, some schools have been known not to come up with these promised extras. Make sure that you have the fare for your return home put aside, just in case.
Most schools pay in arrears, so you will also need to arrive with enough money to support yourself for the first four to six weeks. Check whether the salary offered is before or after tax. It is usually stated before tax, but I have seen some jobs offered with the net amount.
Most importantly you need to make sure you have an early termination clause. Because of the difficulties terminating contracts, I would try to only sign yearly contracts. If you can get a six-month one even better.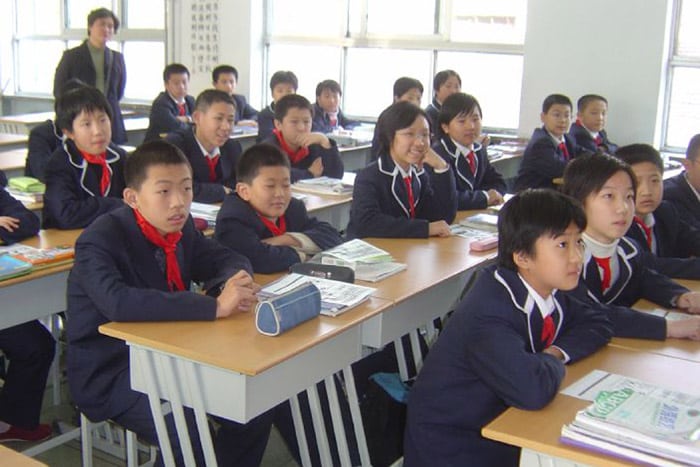 Chinese kids at school by Mike Hetherington (Creative Commons license)
Breaching a teaching contract
Contracts in China are handled quite differently from the west. If you break a contract in China you could be expected to pay a penalty fee. So it is important to find out what will happen if you breach your contract, and how you can terminate your contract and move to another job.
Some contracts stipulate a probation or trial period, which makes it relatively easy to cancel a contract if it doesn't work out for either party. Other contracts offer a 30 day notice period.
You may need to break your contract for any number of different reasons. The job might really not suit you, you may have unexpected health issues or need to return home for family emergencies. In most cases, reputable schools and private organizations will see these as valid reasons to move on and issue the necessary release letter.
On the other hand, some schools make life intolerable, especially if things turn nasty between you and the school. My advice would be to try and remain professional at all times. It may be that you have to pay the penalty and work your notice but at least get your release letter.
Don't get angry and try and calmly resolve or minimize any grievances with the school. The last thing you want is for them to delay issuing the release letter as this will prevent you from transferring your Z Visa to another school.
Without a release letter, you would have to return to your home country and restart the process of applying for a Z Visa.
However, if you've done all your research before taking the job and steered clear of any dodgy agencies, you are unlikely to have too many issues that can't be sorted.
Avoid the midnight run
It used to be the case that teachers unhappy with their schools, and unable to get a release letter, would take what's known as the "midnight run". They would up and run as soon as their final paycheck was issued.
However, since 2013 SAFEA has an online database where schools can list the personal information including name, nationality, and passport number, of foreign teachers (or other employees) who have breached contracts. This could damage your credibility to the extent that other schools may not choose to employ you.
So, avoid this as an option unless you really have absolutely no choice and are trapped in an intolerable situation, or you are leaving China to return to your home country.
What type of people teach in China
As long as you meet the minimum requirements of a degree and two years of teaching experience, then anyone can teach English in China. You may be recently graduated or at the end of your western career. I've met business people looking for a change of profession, retired teachers, and college graduates, all working together and partaking in their own unique experience of China.
Don't be put off if you are retired or in your middle age. I have not found Chinese people to be ageist in anyway at all. They value the skills of older people and if you have a strong business background you will find yourself in demand for teaching business English either for a school or privately. You do of course need to be below the statutory retirement age for China.
My school told me they prefer older teachers – they have more authority, and are sometimes seen as more committed than younger teachers, who are often perceived as using teaching as a way to fund their global travel experiences. But I know many young teachers who are into their second and third years in China because they absolutely love the students and the teaching environment here.
You'll need to be confident and fairly outgoing to cope with the environment. In 1st Tier cities, it's not difficult to settle into an ex-pat community, but if you want to live a Chinese lifestyle, you'll need to immerse yourself into a very different culture and be able to accept both the frustrations and the delights that this offers.
Location considerations
Once you've decided what type of experience you would like in China, and which type of school best meets your personal and salary expectations, there are three further considerations regarding location.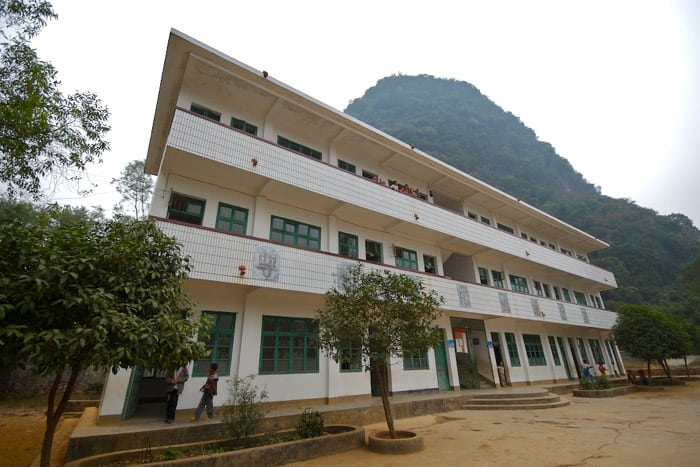 Hei Hu Primary School, Sichuan
Which city?
Beijing and Shanghai offer some of the highest teaching salaries, but they are huge cities housing over 20 million people. This is hard to comprehend until you try traveling on public transport during rush hour! If you're used to living in a small town or city, you may find this overwhelming and prefer to accept a lower salary in a small city or countryside location.
Including Taiwan, there are 23 provinces each with something to offer. Tier 1 cities are the most developed, fastest-growing cities in China. There is no official listing for the "tiers", but it is generally accepted that Beijing, Shanghai, Guangzhou and Shenzhen fall into this category.
Next you will find the Tier 2 cities – all of which have a good infrastructure and are experiencing growth. Many teachers I talk to say these are the cities to consider for future teaching jobs, especially if your reason for being in China is not just to save money, but to travel and experience the rural areas.
Here are some cities that currently fall into the Tier 2 category by region:
East: Hangzhou, Ningbo, Suzhou, Wuxi, Nanjing, HeFei
Central: Changsha, Wuhan
South: Xiamen, Dongguan, Zhuhai, Zhongshan, Foshan, Fuxhou, Shantou, Nanchang
West: Chengdu, Chongqing, Xi'an
North: Jinan, Qingdao, Tianjin, Dalian, Shenyang, Harbin
You can look for jobs in smaller Tier 3, 4, and 5 cities or even in rural areas. Remember though that salaries will be lower (although so too will the cost of living) and facilities will be fewer. On the other hand you may get to experience a more genuine Chinese lifestyle experience than in Tier 1 cities.
Do some research, talk to other teachers. If your teaching career in China is long-term then consider a city to get acclimatized and learn the language for a year and then maybe take a position in a more rural environment. By then you will hopefully have learned a little of the language which will go a long way to making life easier in the countryside.
Weather
China is huge and the weather varies considerably from east to west and north to south. In winter, Beijing may experience minus 4 centigrade while Shenzhen basks in a comfortable 20 degrees. By contrast, Hainan and Guangdong provinces will be unbearable hot and humid in the summer. Great for a holiday maybe, but working day in, day out and traveling through busy city centers is a totally different situation.
Are you a hot weather person, or do you cope better in cooler temperatures? Check the year-round climate in the cities on your shortlist and build this into your final assessment of where you would like to spend your first 12 months in China.
Pollution
Pollution is probably the third biggest factor when considering the location. This is a serious problem in China, and the Ministry of Health now cites cancer caused by air and water pollution as China's leading cause of death.
The government has acknowledged the problem and they are looking at ways to address this issue. But China uses coal for the bulk of its energy needs and already burns more than the USA, Europe and Japan combined. I can't realistically see how they can redress the balance anytime soon.
So consider carefully the amount of polluted air you are willing to breathe over the course of your one-year contract. This will be particularly important if you are susceptible to asthma or respiratory infections. Generally, the northeast is worse than the southeastern coastal provinces.
I find Shenzhen to be a happy balance. I like the fact that it is close to the sea, has low air pollution and the international airport of Hong Kong is just a ferry trip away. Salaries are good and position plentiful. I've chosen to live on the outskirts of the city in Nanshan district where all public transport lines end, resulting in buses and trains that become emptier and emptier as I approach my bus station home each day.
The possibilities for where you live are vast – do your research, ask lots of questions, don't just take the first job that comes your way. A year is a long time to be tied into a contract in an area that you don't like or feel at home in.
What can go wrong?
You are traveling to a different culture, to a country where you are unlikely to speak the local language, and where you are entering into a contractual job offer. Everything will seem new and strange, from opening a bank account to eating, socializing, sorting out your living accommodation, and organizing your residency permit.
Just about anything can go wrong!
My advice – when you arrive in China, get a cell phone contract and sign up to Wechat.
Everyone and I mean everyone, uses it. Befriend as many people as you can and get invited to all local teachers, ex-pat, social and buy and sell groups. Connect with the Chinese – they love networking and no one will be offended if you ask for their WeChat address. If they know you are a teacher you will automatically be given respect and they will in most cases do anything to help you.
In our first month, we created a group of all our students. Whenever we were stuck, lost on a bus, or needed a Chinese interpreter, a message was posted. There's a translation option and we always got instant Chinese help. In this way, we also organized our home internet, an apartment contract, and many other tasks that would have taken much, much longer without help.
If you arrive in China to discover that you have been misled in any way about your contract or benefits, you need to face the problem head-on and quickly. You need to show that you will not be messed about, but without getting angry. Stay calm and factual, but persistent. If they think you are a pushover you're unlikely to get the result you want. This is a tricky balance, as you also have to make sure that your Chinese counterpart does not lose face.
Personally, I would not start work until the situation is resolved to your satisfaction. But there really isn't much else you can do, as threatening court action is not going to get you anywhere in China. Talk to other teachers, maintain your cool and persist until the situation is resolved. In the very worst situation, you can walk away from the job, but it's probably better to secure another one first. The process of transferring can be difficult, so resolution is your best option.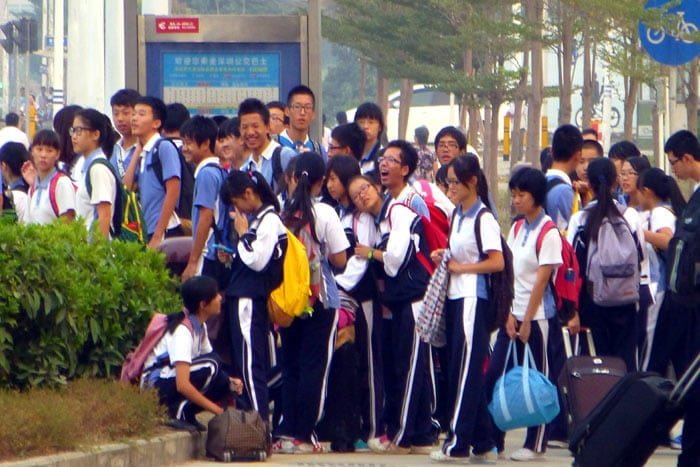 School's out for the weekend!
Frequently asked questions
What visa do I need to teach English in China?
As mentioned, you need to have a valid work visa (Z visa). You shouldn't work on a tourist visa (X) or a business visa (M) as it's illegal.
Can an Indian teach English in China?
Yes, but you'll have more difficulties to find jobs as you're not considered to be a native speaker. Nowadays, many schools require that you're a native speaker and preferably have a degree on the subject. Your salary will most likely be lower if you're from India.
Which countries pay the most for English teachers?
China is a decent choice if you want to make okay money from English teaching. But, you'll get a higher salary in more developed places like Hong Kong, Dubai, Japan, and Korea. The requirements and competition are generally higher there too. You shouldn't neglect upcoming countries where we'll see a bigger demand for English teaching, like Vietnam and Kazakhstan. According to Teachaway.com, the average salary by country is as follows:
Hong Kong: Up to 7,400 US dollars / month
Kazakhstan: Up to 5,000 US dollars / month
UAE: Up to 4,100 US dollars / month, tax-free
Kuwait: Up to 3,500 US dollars / month, tax-free
Where are English teachers in high demand?
Below I've listed countries and regions where English teachers are in high demand:
China (Mainland)
Taiwan
Japan
Korea
Russia
Czech Republic
Saudi Arabia
UAE
Thailand
Keep in mind that teaching English in places like the Philippines and Malaysia is not in such a big demand as locals can speak English well.
Is a TEFL course worth it?
Yes, you should definitely consider taking a TEFL course if you plan to study English in China or elsewhere. As mentioned, TEFL is often stated as a requirement when applying for jobs as an English teacher.
How long does it take to complete a 120 hour TEFL course?
It depends how many days a week you attend classes and for how long each session lasts. If you attend a class of one hour every day, it can take 4-5 months to finalize the course.
How much do TEFL cost?
It depends where you take the course. Usually, fees range between 300 to 600 US dollars if you take a course that lasts for more than 100 hours. The prices will go up the more hours you take.
Can you save money teaching English in China?
You can, but you need to work hard to do so. Try to get a contract where you can earn at least 1,500 US dollars a month and be ready to work overtime and weekends. You should also consider working as a private tutor.
Getting housing allowance from your school is preferable you can share an apartment with other people to save money. Eat street food, cook at home and use public transportation. Living expenses are fairly high in China, something that even expats struggle within the big cities.
Conclusion
So, there's a lot to consider when starting out in a career as an English language teacher in China. I believe it is well worth it. My experience of living and working in Asia is one of the highlights of my life so far!
But remember, you will be living and working in a completely different culture. Everything will be strange and new at the start.
As I said earlier, you will undoubtedly read some negative stories on the internet as you start your research. But you will also read many heart warming stories from people who love their life here in China. Minimise any possible problems by researching thoroughly, and by using your common sense. Use your intuition too – if it doesn't feel right, back away.
There's lots of useful information in this article – take the time to follow it and I hope it helps you to have a great, trouble free experience teaching in China!