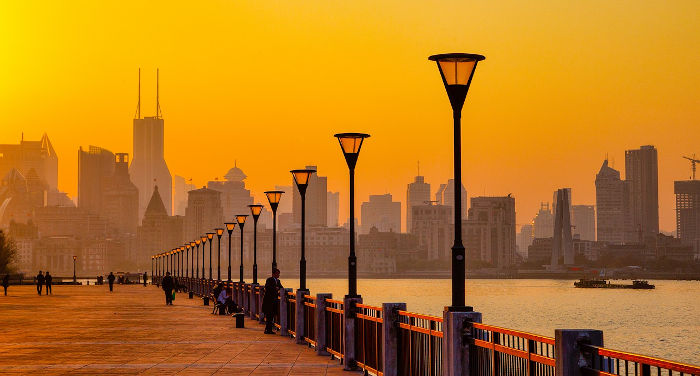 The Most Livable Cities in China – Index
China is an enormous country full of diverse cultures, cuisines, dialects, and living conditions. Traveling from place to place in China you could feel as if you are traveling through a variety of different countries.
The lifestyle in the largest cities differs significantly from that in the countryside, the western and eastern parts of the country feel like completely separate worlds and customs in the north can be totally out of place in the south (and vice-versa). One could easily spend a lifetime exploring China and sampling its massive variety.
That being said, there are some parts of China that are typically more attractive for living in than others. While many people who come from abroad to live in China gravitate towards Beijing and Shanghai, there are many other wonderful cities in which to live in.
If you are fortunate enough to be able to select where you want to live in China (a common perk of being an English teacher) it can seem a little daunting to try to choose which city would be ideal for you.
Therefore, we have gathered a list of 15 cities, which are in no particular order (because tastes truly do vary), that seem to be generally considered the most enjoyable places to live in China.
We have taken into consideration many factors such as cultural and historical significance, economic conditions, cleanliness, cuisine, climate, fashion and shopping, how cosmopolitan a city is and proximity to other areas of interest.
We hope you enjoy our list of the 15 most livable cities in China!
1. Hangzhou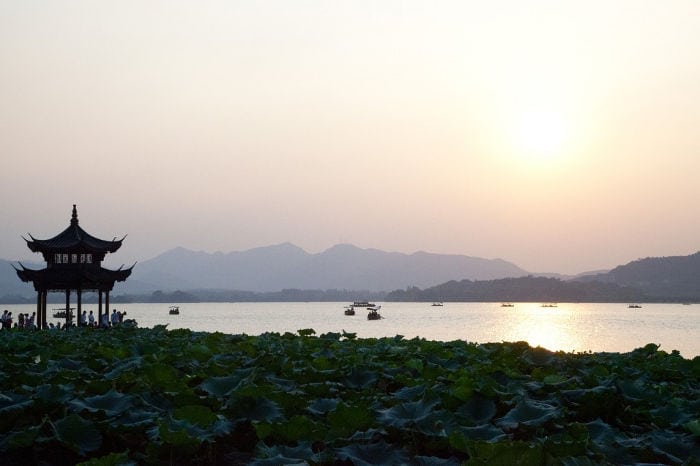 Province: Zhejiang
Population: 8.7 million
GDP per capita: CNY 112,268 (USD 17,067)
Great for: History, culture and scenery
There is an old Chinese saying that can be translated as "Up in the sky is heaven, and down here we have Suzhou and Hangzhou". Hangzhou is renowned for its historical relics and natural beauty. It became one of China's most prosperous cities partly due to its location at the southern end of the Grand Canal and partly because of its natural beauty.
Hangzhou's most well-known attraction is West Lake, a UNESCO World Heritage Site. The lake has been a favorite of poets and painters throughout Chinese history and has been an important source of inspiration for Chinese garden design. Marco Polo even called it the most beautiful place in the world.
Despite its modern development, Hangzhou has maintained a nice mix of old and new and you can easily explore the rich history and culture of the city while enjoying the nightlife and shopping. Hangzhou is also close to many other cities of interest, including a few others on this list such as Shanghai, Suzhou, and Nanjing.
2. Xiamen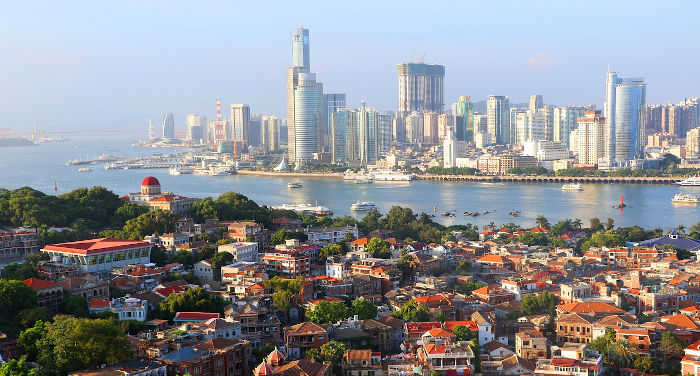 Province: Fujian
Population: 3.5 million
GDP per capita: CNY 77,392 (USD 11,765)
Great for: Leisure, climate and seafood
Xiamen sits on the southeast coast of China, directly across from Taiwan. Much of the city itself sits on an island surrounded by coastline. It's a great place to rent a bike, enjoy the beach and eat some seafood.
The city was one of the four original Special Economic Zones opened to foreign investment and trade during the economic reform period of the early 1980s. Xiamen and the surrounding areas in Fujian are the ancestral home to large numbers of overseas Chinese. These two factors have helped create a plethora of cultural and educational institutions and a thriving economy.
Gulangyu, also called Piano Island, is popular for day trips and weekend getaways and provides great views of the city and has many Victorian-era style European buildings. Kinmen Island, which is under Taiwanese jurisdiction, is a quick ferry ride away and has regular quick flights to Taiwan.
3. Kunming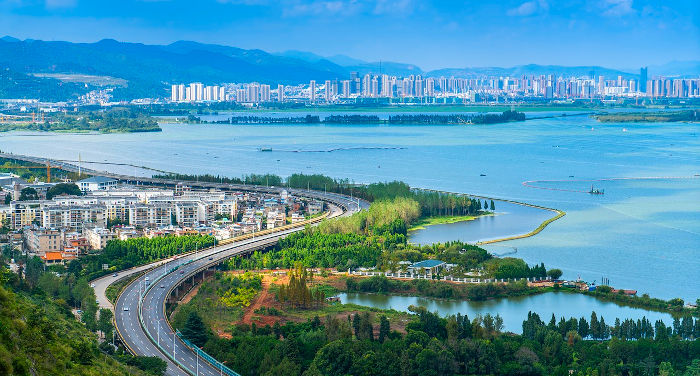 Province: Yunnan
Population: 6.4 million
GDP per capita: CNY 46,814 (USD 7,116)
Great for: Cultural and ethnic variety, surrounding scenery and proximity to Sout East Asia
The capital and largest city of Yunnan province, Kunming is known as "Spring City" because of its moderate climate. It is one of the least polluted large cities in China and is home to several universities, museums, and other important cultural, economic, and educational institutions.
Yunnan province is full of cultural and ethnic variety and can feel like a world apart from the big coastal cities on the east coast. Outside of Kunming you can explore Dian Lake, which is surrounded by temples and limestone hills, go hiking in the Stone Forest or take a train or bus into Vietnam, Myanmar or Laos.
4. Qingdao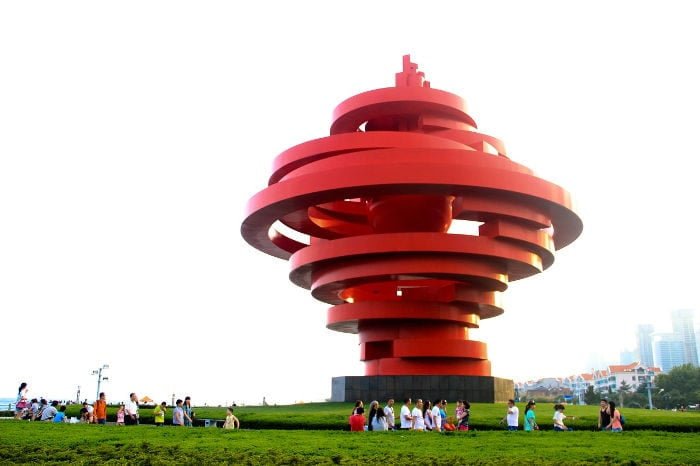 Province: Shandong
Population: 8.7 million
GDP per capita: CNY 96,524 (USD 14,673)
Great for: Beaches, beer, seafood and European cultural influence
Best well-known outside of China for its beer (also spelled Tsingtao), Qingdao was once under German control and the large number of German-style buildings and sizable Korean expatriate population gives the city a unique feel. The city was ranked the number one most livable city in 2011 by The Chinese Institute of Competitiveness.
Qingdao is a great place to enjoy the beach and to indulge in seafood. Home of the Qingdao International Beer Festival, the beautiful Laoshan scenic area, Golden Beach and the Olympic Sailing Center, there is always plenty to do and see in this modern and unique Chinese city.
5. Nanjing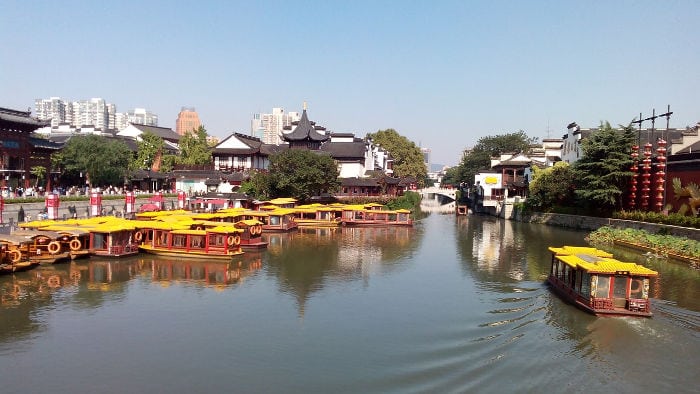 Province: Jiangsu
Population: 8 million
GDP per capita: CNY 119,957 (USD 18,241)
Great for: History, culture and education
Nanjing is a favorite for many expatriates and Chinese alike because the city provides a nice mix of a little bit of everything. Nanjing is overflowing with cultural and historical significance as well as a bustling economy and is home to numerous institutes of higher learning. In fact, the ratio of university students to the total population is the highest nationwide.
Nanjing is the home of the Sun Yat-sen Mausoleum, in honor of one of the 20th century's most respected Chinese leaders. The Mausoleum sits on the picturesque Purple Mountain which hosts numerous heritage and scenic tourist sites. Other popular places in the city include Xuanwu Lake and the shopping centers of Hunan Road and Fuzimiao (Confucius Temple). Just outside the city is the relatively unknown 1500-year-old Qixia Buddhist Temple. Behind the temple, there are hundreds of Buddha images carved into the rocks and sides of the hills.
For nightlife, the 1912 district has a wide variety of restaurants, dance clubs, and western pubs. Shanghai Road also hosts a collection of bars and pubs. Both areas are popular with the international residents of the city. Nanjing is a great place to find cuisine from all over the country and street food is still common in the city.
6. Shenzhen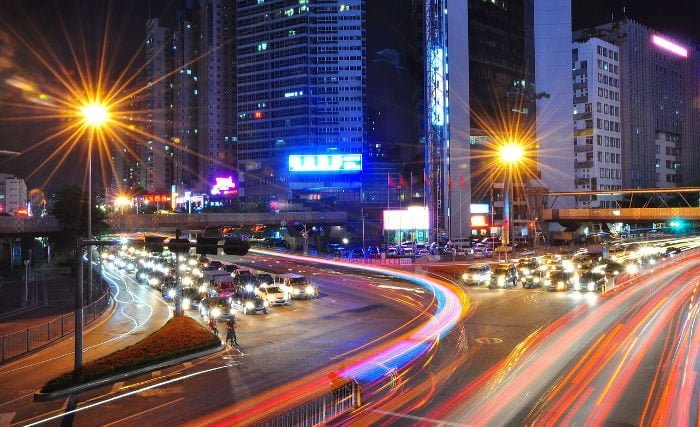 Province: Guangdong
Population: 10.3 million
GDP per capita: CNY 164,664 (USD 25,039)
Great for: Business, Weather and proximity to Hong Kong
Shenzhen, which was a small fishing village as recently as the 1970's, has exploded economically since it was established as the first Special Economic Zone because of its proximity to Hong Kong. The city started out as a manufacturing area but has expanded into services and is now a financial center in China as well, hosting the Shenzhen Stock Exchange.
Over the past few decades, Shenzhen has drawn migrants from all over the country with the desire to "make it big" and "strike it rich", while international investment has poured in. All of this has given Shenzhen a unique flavor of optimism and economic vitality. The city has a real international vibe to it and has a plethora of modern shopping areas, restaurants, bars, and clubs. It is also a great place to network, make connections and get involved in the business.
Shenzhen is in a sub-tropical region so the weather is mostly warm year-round. In addition to being next to Hong Kong, it is not far from other cities of interest nearby such as Macau, Guangzhou and Zhuhai.
7. Zhuhai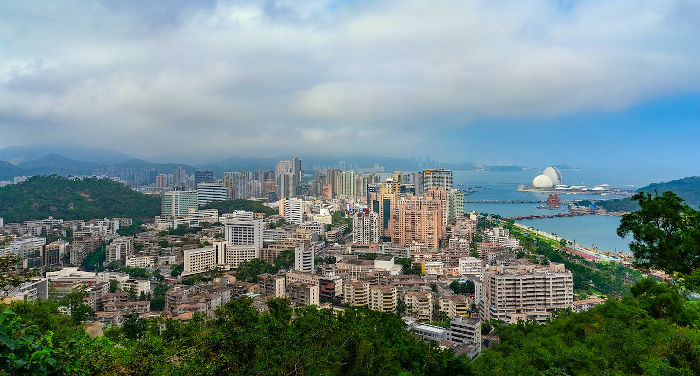 Province: Guangdong
Population: 1.5 million
GDP per capita: CNY 129,926 (USD 19,757)
Great for: Weather, location and greenery
Named the Most Livable City in 2014 by the Chinese Academy of Social Sciences, Zhuhai provides a nice balanced lifestyle. Just across the Pearl River Delta from Shenzhen, Zhuhai, which was also established as a Special Economic Zone, chose to focus less on manufacturing and more on tourism and cultivating an image as a garden city, making a relatively greater effort to preserve its environment. Today the city is often referred to as the "Chinese Riviera".
Despite its relatively small population, Zhuhai has become well-known for its overall high quality of living and attracts large numbers of tourists every year. Zhuhai is also adjacent to Macau, which has a unique flavor to it as a result of its Portuguese heritage, unique history, and numerous casinos and upscale hotels.
8. Beijing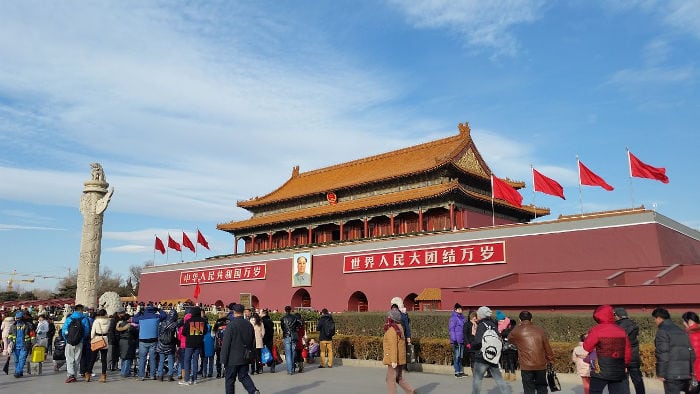 Province: Beijing municipality
Population: 19.6 million
GDP per capita: CNY 99,214 (USD 15,086)
Great for: Politics, history and language
Despite the negative publicity the city often receives outside of China, many people, both Chinese and international, continue to flock to the capital of China for the opportunities and excitements that can only be found in this unique city.
A giant cosmopolitan city, Beijing is the nation's political, cultural and educational capital. Beijing is home to numerous temples, palaces, gardens, walls, gates, and tombs and has seven UNESCO World Heritage Sites such as the Great Wall, Forbidden City, Temple of Heaven, and Summer Palace.
Beijing has a little bit of everything and is well-known for its Peking opera and roast duck and flourishing shopping districts of Wangfujing, Xidan, and Zhongguancun.
For those interested in learning Mandarin Chinese, Beijing is a great place to be as standard Mandarin pronunciation is based on the Beijing dialect.
9. Tianjin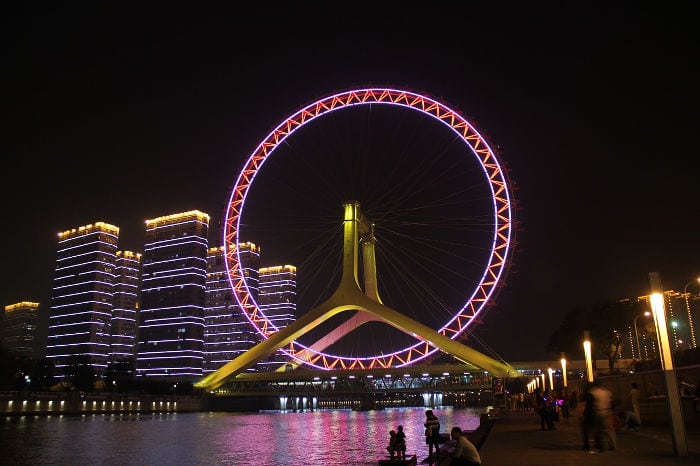 Province: Tianjin municipality
Population: 12.9 million
GDP per capita: CNY 106,795 (USD 12,240)
Great for: Business and a big city with a small town feel
Tianjin has long lived in the shadow of its nearby neighbor Beijing, however Tianjin has a completely different atmosphere to it. Despite being an enormous city, many refer to it as a true global rural village. In 2009, it was ranked 72nd in the world and 1st in China in The Economist's Livability Index.
Tianjin is the kind of city where the bicycle repairman will invite you to drink baijiu (white lightning moonshine might be the most accurate translation!) on plastic stools while playing Chinese chess.
Tianjin is the face that China strives to show the rest of the world. It is China's first Eco-City, which is a blueprint for the country's future urbanization. Tianjin is a progressive, foreign investment magnet and high-tech center in which half of the Fortune 500 companies have a presence. The city is a testing site for the financial reforms and free-market policies.
10. Sanya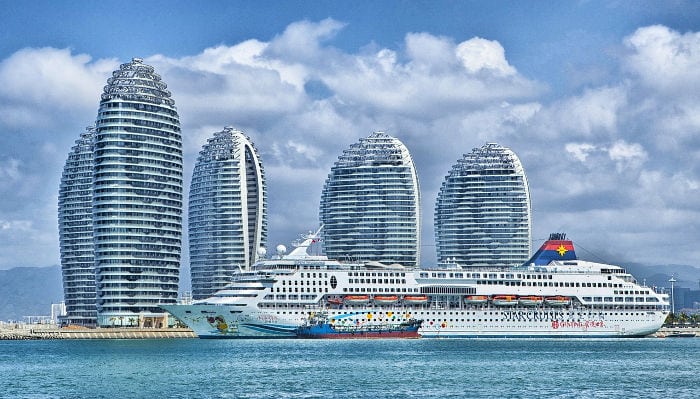 Province: Hainan
Population: 536,000
GDP per capita: CNY 64,989 (USD 9,882)
Great for: Surf, sun, sand and fun
At the southernmost tip of China, on Hainan Island, lies the city of Sanya a beachgoer's paradise. Loads of Chinese, Russian and international tourists vacation in the tropical city. Sanya lives on "island time" and is the perfect place for those who enjoy the ocean, laid back lifestyle, and tropical fruits.
Enjoying a year-round warm climate, relatively clean air and water, being surrounded by coastline, high-class hotels, and not far from the mountains and rainforests of the inner parts of the island, Sanya is a paradise for those who enjoy the outdoors and are looking for an escape from big city life.
11. Haikou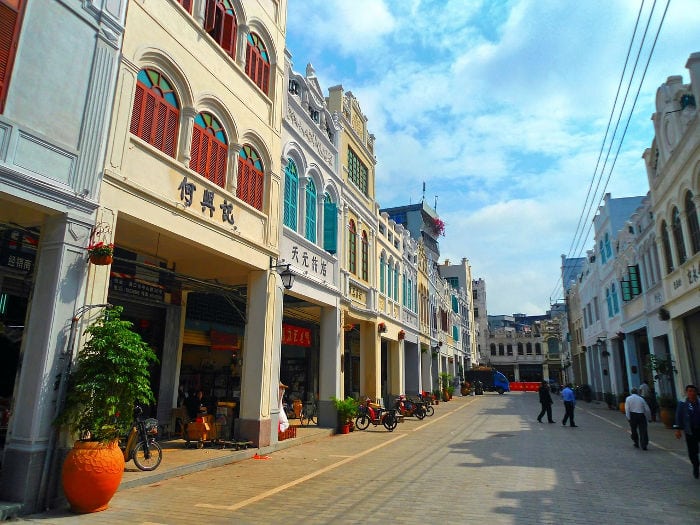 Province: Hainan
Population: 2 million
GDP per capita: CNY 41,955 (USD 6,380)
Great for: Those who want one foot in the beach and the other in the city
Haikou is the capital of Hainan province and is located at the northern tip of the island. It is the gateway between the island and the mainland and is the most developed city on Hainan Island.
Haikou has consistently been ranked as being one of China's most livable cities as well as having one of the cleanest environments in China. Haikou's main charm lies in the fact that one can enjoy the city lifestyle while enjoying day trips or weekend getaways on the island's many attractive beaches, in the mountains and rainforest or exploring the rural villages dotting the interior. Haikou attracts many bicycle enthusiasts who use it as a base to explore the island. Thanks to the high-speed train, the entire coastline of the island is never more than a couple of hours away.
12. Chengdu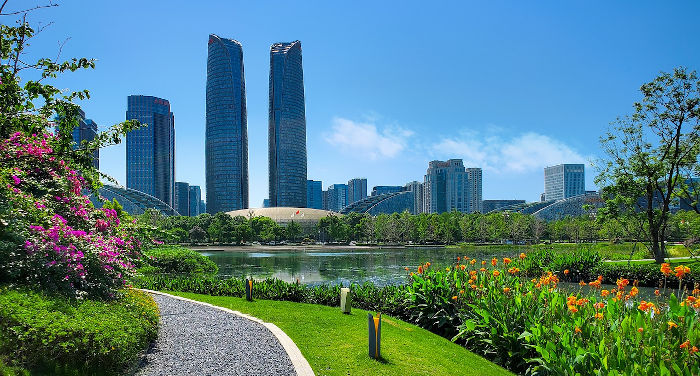 Province: Sichuan
Population: 14 million
GDP per capita: CNY 71,589 (USD 10,886)
Great for: Culture, foodies and panda lovers
Chengdu is one of the most important financial, commercial, cultural, and transportation centers of western China. Sichuan province is most famous for its cuisine and pandas. For those who want to explore western China but still enjoy the city lifestyle, Chengdu is an excellent choice.
For those who love spicy food, Chengdu will be a food delight as hot peppers are a staple in the cuisine. Some of the most famous dishes include Mapo Tofu and Kung Pao Chicken as well as Sichuan Hot Pot in which numerous vegetables and meats, among other things, are boiled in a pot placed in the center of the table.
Chengdu is full of teahouses, dotting nearly every street corner, mahjong players, and places of cultural interest. Chengdu and the surrounding area are great for exploring Buddhist and Taoist temples and culture. One of the most breathtaking sites in all of China is Jiuzhaigou, a nature reserve and national park located in the northern part of Sichuan province.
And if Pandas are your thing, you can visit one of the many Panda reserves and breeding centers.
13. Suzhou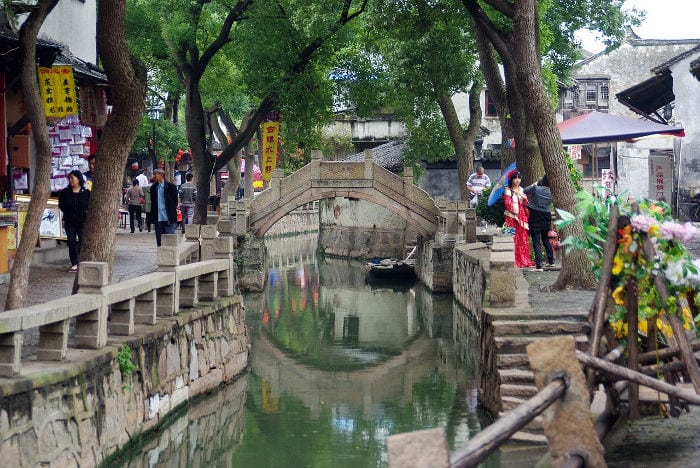 Province: Jiangsu
Population: 5.3 million
GDP per capita: CNY 132,908 (USD 20,210)
Great for: History, culture, economic prosperity, classical gardens and canals
Since the economic reforms began in China in the late 1970s, Suzhou has been one of the fastest-growing cities in China with the last 35 years being marked by growth rates of about 14%. Being one of the most highly developed and prosperous cities in China, as well as being a quick high-speed train ride away from Shanghai have made Suzhou and attractive place to live for many people.
Suzhou is the other half of the previously mentioned Chinese saying, "Up in the sky is heaven, and down here we have Suzhou and Hangzhou". Suzhou is often called the "Venice of China" or the "Venice of the East" because of its many canals, classical gardens, and stone bridges. The classical gardens have been declared as a UNESCO World Heritage Site.
In Suzhou, one can find a nice mix of new and old. Modern high-tech developments jut up against working-class neighborhoods. One night you can enjoy the street food of the city while the following day enjoys lunch at one of the city's many Western restaurants.
Suzhou lies on the Shanghai-Nanjing rail line giving it great proximity to the rich cultural and historical heritage of the area. Many in Suzhou enjoy day trips or weekend visits to nearby cities such as Shanghai, Hangzhou, Wuxi, and Nanjing.
14. Guilin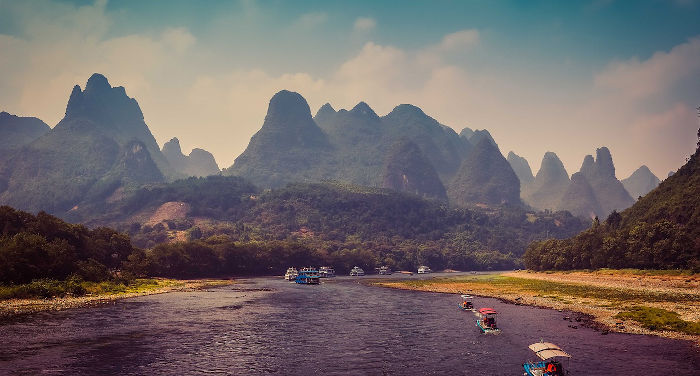 Province: Guangxi
Population: 4.7 million
GDP per capita: CNY 31,774 (USD 4,831)
Great for: Backpackers and outdoor enthusiasts
The primary reason one would want to live in Guilin is because of the breathtaking scenery and its status as a backpacker's hub and one of the most popular tourist destinations in China. Guilin is for those who can never get enough of exploring the outdoors and the surrounding countryside.
Guilin's most famous feature is the karst topography, consisting of beautiful and sometimes spire-like hills and mountains as well as underground caves. The list of scenic spots in and around Guilin is quite extensive and includes the nearby town of Yangshuo, Reed Flute Cave, Yaoshan Mountain Scenic Area, and the Longsheng rice terraces.
Based in Guilin you can explore the countryside and the natural beauty of the area by bicycle or take a wildlife and nature tour. Hiking along or taking a boat down the 83 kilometer stretch of the Li River between Guilin and Yangshuo is like viewing an artistic masterpiece. A neat place to visit is West Street in Yangshuo which at times can number more foreigners than Chinese and is full of cafes, bars, and souvenir shops.
15. Shanghai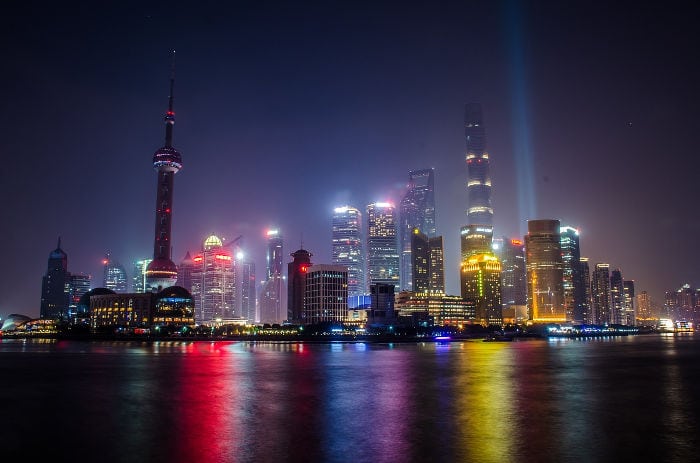 Province: Shanghai municipality
Population: 24.2 million
GDP per capita: CNY 97,555 (USD 14,834)
Great for: Business, nightlife, fashion and shopping
A list of China's most livable cities would not be complete without Shanghai, one of the largest and most vibrant cities in the world. Shanghai, a fast-paced cosmopolitan city, which can be overwhelming for some, is a magnet for people from all over China and other countries.
Having a nice mix of modern and traditional, as well as Chinese and Western influence, Shanghai's famous areas include the French Concession, The Bund, Nanjing Road shopping area, City God Temple and Yu Garden. There is no shortage of restaurants, cafes, bars, nightclubs, and shopping centers. In many ways, Shanghai is the face of the economic boom of China and many expatriates and Chinese alike continue to declare it as the best city in China in which to live.
Cost of living in different Chinese cities
Before you choose a city, it's important that you understand how much it costs for food and rent, for example. This is particularly the case if you're a student or plan to work on a local contract.
The Tier 1 cities are particularly expensive and rents have increased massively since 2010. The cities I have in mind here are Beijing, Shenzhen, and Shanghai. Below you can find the costs per square meter in Shanghai in RMB as of 2019:
Huangpu: 129,900
Xuhui: 121,111
Changning: 119,666
Hongkou: 100,000
Jing'an: 98,133
In Beijing, on the other hand, prices increased to RMB 96,915 per square meter on average in 2019. In Shenzhen, prices reached RMB 55,632 on average and where much investment is targeted to the affluent area of Nanshan.
As such, if you plan to buy real estate but are on a limited budget, you better target smaller cities than the Tier 1 cities.
Rents in Chinese cities
Renting is the most common option among foreigners who decide to move to China. Thus, the costs for rentals are more important to many readers. Below you can find the average rents in different Chinese cities listed above.
Shanghai
1-bedroom, city center: RMB 7,678
3-bedroom, city center: RMB 19,000
Beijing
1-bedroom, city center: RMB 7,344
3-bedroom, city center: RMB 15,344
Shenzhen
1-bedroom, city center: RMB 5,670
3-bedroom, city center: RMB 11,336
Hangzhou
1-bedroom, city center: RMB 3,473
3-bedroom, city center: RMB 7,923
As you can see, rents are around 50% lower in Hangzhou compared to Shanghai. Thus, you can experience great rental reductions if you target Tier 2 or Tier 3 cities in China. Examples include Hangzhou, Dalian, Ningbo, Qingdao, and Xi'an.
Enrollment fees
If you plan to study Chinese, it can be worthwhile considering moving to a smaller city as you'll encounter fewer foreigners at the same time as tuition fees and rentals are lower. Keep in mind that the difference isn't massive.
While it can cost RMB 15,000 per semester in Shanghai, for example, it might cost RMB 7,000 – 10,000 in smaller cities.
If you plan to attend a graduate program, you have to consider deeply where you move through. The reason is that most of the top-ranked universities are located in the bigger cities, particularly in Shanghai and Beijing. Yet, you'll also find renowned universities in places like Nanjing and Hangzhou such as Zhejiang University, referred to as Zhe Da.
Food and drinks
The bigger cities like Shanghai and Beijing are renowned for having high costs for food and beverages. Yet, you'll also find more options here, including both Chinese and foreign restaurants.
Below I've listed the costs for inexpensive meals in some of the Chinese cities listed above:
Shanghai: RMB 32.50
Beijing: RMB 32.50
Shenzhen: RMB 33.50
Nanjing: RMB 25
Hangzhou: RMB 25
Xiamen: RMB 20
Qingdao: RMB 19
I also recommend you to read our separate article where we go into greater detail about the costs of living in China.
Frequently asked questions
Which Chinese cities have the most expats?
There are currently around 600,000 expats living in China, where the most popular cities are Beijing, Shanghai, Guangzhou, Xiamen and Shenzhen.
Can a US citizen move to China permanently?
You can, but you need to get a Chinese citizenship, permanent residence or apply for a visa to be able to stay.
How can I get permanent residency in China?
Getting a permanent residence in China is not the easiest task on hand. Below I've listed some examples of how you can become a permanent resident:
Be a spouse of a Chinese citizen. Or, if you previously became a permanent resident and divorced, but the marriage lasted for 5 years and you stayed in China for at least 9 months a year for 5 years in a row. You also need to prove that you have sufficient financing, incomes, and a place to live.
Sufficient direct investment for a minimum period of 3 years and a good tax record.
Being an outstanding foreigner having major contributions to the Chinese society
Is Zhuhai part of Macau?
No, it is a part of mainland China. As such, you need a visa if you plan to go there.
What language do they speak in Hangzhou?
The dialect is classified as a Wu Chinese dialect, but is easy to understand and very similar to Mandarin Chinese (Pu Tong Hua).
What is the safest city in China?
Shanghai is considered to be the safest big city in China.
Which is the biggest city in China?
The biggest city is Shanghai, that's closely followed by Beijing. Other big cities include Guangzhou, Shenzhen, Chongqing, Hangzhou and Chengdu.
Which are the best student cities in China?
Some of the best cities for foreign students are claimed to be Hong Kong SAR, Chengdu, Hangzhou, Beijing and Shanghai.
What are the cleanest cities in China?
Hong Kong is currently ranked number one, followed by Macau and Xiamen.
How many major cities does China have?
Let's consider that a major city has a population of more than 1 million people, which is common for China. In that case, China has 65 major cities.You'll also find 360 cities that have between 100,000 – 1 million inhabitants.
Photo Credits: Cover Photo by Ferdinand on Pixabay
Hangzhou Photo by Tobias Wahlqvist on Pixabay
Xiamen Photo by chaoqianli_vip on Pixabay
Kunming Photo by pl9292 on Pixabay
Qingdao Photo Credits: Photo by tebielyc on Pixabay
Nanjing Photo by qiaoxianghei0 on Pixabay
Shenzhen Photo by ken19991210 on Pixabay
Zhuhai Photo by adrian x on Pixabay
Beijing Photo by clarkelz on Pixabay
Tianjin Photo by dada 达达 on Pixabay
Sanya Photo by 12019 on Pixabay
Haikou Photo by 12019 on Pixabay
Chengsu Photo by adrian x on Pixabay
Suzhou Photo by DEZALB on Pixabay
Guilin Photo by Maria Teresa Martínez on Pixabay
Shanghai Photo by 任锦鹏 on Pixabay