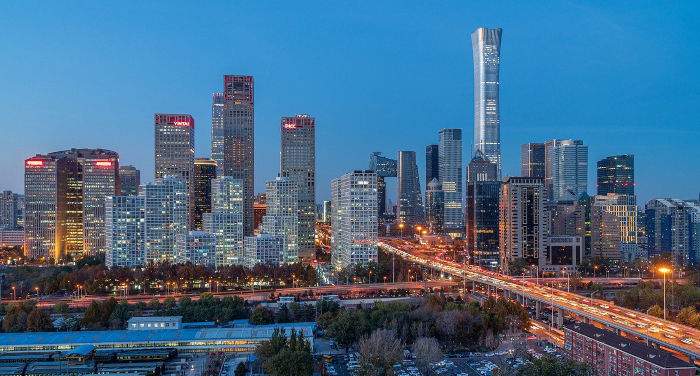 Click here
to get up to 5 free quotations to study Chinese in Beijing!
If you're interested in a more general overview, you can read our complete guide about Studying Chinese in China
The pros of studying Mandarin Chinese in Beijing
Beijing is the capital of China: Even though China isn't a centralized country, after living in Beijing for many years, I've realized that the Chinese government is investing a huge amount of resources in order to develop the capital's education system and cultural scene. In Beijing, you can find hundreds of universities, including the two top Chinese universities, Beida and Tsinghua. This is probably the main reason why most foreign students choose Beijing as their destination.

Mandarin is based on the dialect of Beijing: The Mandarin language (also known as putonghua and the official spoken language in China) is heavily based on the dialects of northeastern China and, in particular, the dialect of the capital. If you go to Shanghai, Guangzhou, or other southern cities, you'll realize that local people speak, among themselves, a dialect that is completely different from standard Chinese Mandarin. On the other hand, in Beijing, you'll live in an environment where everybody speaks a language pretty similar to the one you're studying.

Let's put it this way: do you think it's a wise decision to study English in Scotland where, even though everybody is a native English speaker, people talk with an accent and slang that is very different from the "standard" English that you find in movies and textbooks? If you head to the South of China (Guangzhou or Shenzhen, for instance), things get even worse, because over there, the main language is Cantonese. This is a bit like heading to Quebec to study English or to Barcelona (where local people speak Catalan) to study Spanish.

In Beijing, you'll feel the history of China: Beijing is a vibrant city where history and tradition still compete with modern China. In Beijing, every day you'll stumble upon a monument, temple, or gate that was built hundreds (or thousands) of years ago. The only place you can find something similar to this, albeit with different features, is in Rome, Italy. In my opinion, Beijing is a unique place to learn about Chinese culture while you study the language.
The cons of studying Mandarin Chinese in Beijing
Full immersion is hard to achieve: If you want to improve your Chinese level fast, then full immersion is definitely the best way. The problem is that nowadays, Beijing is home to a huge expat community, especially in the Chaoyang and Haidian districts. This means that many Chinese people are able to speak fluent English (although not as much as in Shanghai or Shenzhen). Therefore, you won't be forced to speak Chinese all the time (in fact, you can survive without knowing a word of Chinese if you stay in an international neighborhood such as San Li Tun).
Continetal Climate: Even though the weather isn't directly related to your studies, I think it's a variable that you should take into account. Beijing's weather can be a nightmare: you'll have to face freezing and ultra-dry winters, stuffy and terribly hot summers, and sand storms in the spring. If that's not enough, you'll also have to deal with one of the most polluted areas of China.
The size of the city: Beijing is huge and crowded. Even though the public transportation system is modern and efficient, you'll spend a lot of time traveling around (with several other millions of Beijingers). One way to minimize this problem is to live near your school, which is definitely possible.
Private Schools in Beijing
Although we only accept schools that have a good reputation, this list of private schools is a sponsored listing.
That's Mandarin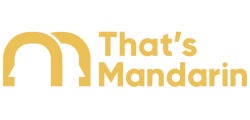 That's Mandarin is a premier Chinese Language School delivering excellence in Chinese teaching since 2005 to more than 100,000 students of different nationalities. They offer Chinese classes in Shanghai, Beijing, Suzhou, Hangzhou, Milan and Melbourne, as well as anywhere else in the world online via our in-house platform NihaoCafe. With a unique approach to language learning and in-house teaching methodology, the school aims to be the most experienced and one of the best Mandarin schools in China.
That's Mandarin focuses on providing top-quality service and the best learning experience to all students — whether they are studying Chinese in China or online.
You can choose from a variety of formats such as Group or Private classes, Intensive or Part-time programs. Special courses are also available, including Chinese Visa programs, HSK Preparation courses, Business and Corporate Chinese courses, and Summer Chinese Immersion programs for adults and kids.
LTL Mandarin School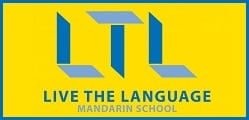 LTL Mandarin School is a Chinese school for foreigners, with schools in Beijing, Shanghai, Chengde, Taipei, Beihai and now Xi'an. LTL was created to ensure students a completely immersive experience in the Chinese language and culture. With a wide range of study programs, the school offers each student the opportunity to achieve their goals through lessons in small groups, individual, business Chinese lessons, internships, school trips, high school programs, preparation courses for HSK, and more. LTL is also one of the centers authorized by HSK and monthly offers the possibility to take the exams from the 1st to the 6th level.
Hutong School

Hutong School is a Chinese language school that was founded in 2005 by a group of foreign China enthusiasts. Today the school has branches in Beijing, Shanghai, Hangzhou, and Chengdu and a further 7 worldwide. Through offering a wide range of programs and a unique in-house teaching methodology, Hutong School aims to help students of all ages improve their Mandarin skills and understanding of China. Courses can be customized to suit individual needs and include Intensive Chinese, HSK Preparation, Business Chinese, Youth Summer Camps, and Internships.
Universities for studying Chinese in Beijing
Beijing Language and Culture University, 北京语言大学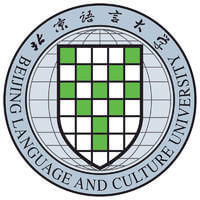 Beijing Language and Culture University (BLCU) is a multidisciplinary university that focuses on language studies. Its main purpose is to teach Chinese language and culture to foreigners. For this reason, BLCU is the most popular University for studying Chinese in Beijing. BLCU likes to define itself as the "Little United Nations," as it attracts students from all over the world.
Given its privileged location in the Wudaokou area (one of the most active areas in Beijing, especially when it comes down to cultural events and nightlife), you should consider BLCU if you're thinking about attending a university.
Beijing Foreign Studies University, 北京外国语大学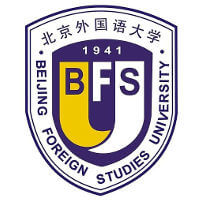 With its tiny campus located in the heart of the student district of Haidian, Beijing Foreign Studies University (Beiwai) is considered the most prestigious university to study foreign languages in China. Beiwai also has a Mandarin language department whose goal is to train Chinese students who are going to teach Mandarin all over the world. Even though it isn't as popular as BLCU, Beiwai also attracts a large number of foreign students whose goal is to master the Chinese language.
Besides its high quality of teaching (I studied there for six months), in my opinion, the strongest point in this university's favor is its students. Beiwai is the perfect place to meet Chinese people with a strong background in Chinese language teaching who, at the same time, are interested in your language and culture, whatever it is. The reason behind this interest is that many of Beiwai's Chinese students study both Mandarin (in order to teach it) and the other two foreign languages.
Peking University, 北京大学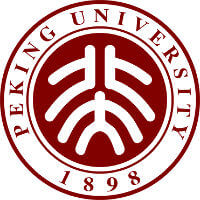 Peking University (Beida) is considered one of the two best universities in China and is definitely the best university for social science programs. Its beautiful campus, which is located near Wudaokou, is the home of some of the brightest Chinese students, who come to study from all over the country.
Although Beida isn't particularly known for its Chinese language courses, it's one of the most prestigious Universities in China and features joint study programs with several universities around the world (especially American universities), including Chinese learning programs. Given its reputation, you should at least consider this option.
Tsinghua University, 清华大学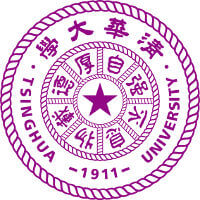 Tsinghua University, which is located close to Beida, is especially strong in science programs and competes with Beida for the title of the "best Chinese university." Historically, Tsinghua has been the university where the state recruits the most brilliant Chinese students for their Master's and Ph.D. programs. Furthermore, it attracts enormous investments from the Chinese government, private Chinese companies, and foreign partners and is probably the place where most of the future leaders of China are studying (both the current Chinese president, Xi Jinping, and the former president, Hu Jintao, hold engineering degrees from Tsinghua University).
Tsinghua brings together many foreign master's students, especially in technology and hard science-related majors. Even though the courses are in English, the university has established high-quality Chinese language courses for exchange students. You should consider this option!
Beijing Film Academy, 北京电影学院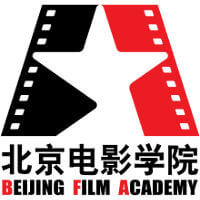 The Beijing Film Academy, which is also located in Haidian just like all the previous mentioned universities, is rather unknown among the expat community. However, I decided to include it in the list because it offers something quite unique, in particular, courses for intermediate and advanced foreign students that make use of Chinese movies as their main teaching material.
Even though the course is still in its experimental stage, in my opinion, it represents an interesting alternative to studying Chinese language and culture, as it offers a way to learn everyday spoken Mandarin instead of the literary language that you may find in a textbook written twenty years ago.
If you find this interesting, you can also read our interview with Luna, who studied at Beiwai and now teaches Chinese at the Beijing Film Academy.
Get a free quote to study Chinese in Beijing
Do you want to study Mandarin in Beijing? Request a free quotation using the form below.
We will send your request to up to five reputable schools that offer courses in Beijing.
Photo Credits: Photo by Jeremy Zhu on Pixabay