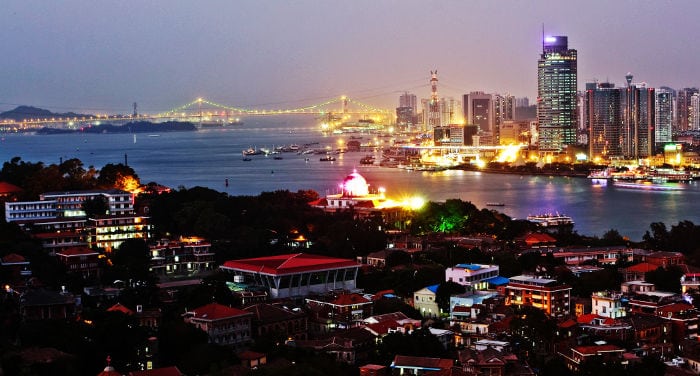 This article was written by Ángel Lázaro, co-founder of An Nà (安娜), a project which defines itself as:
Introduction to Xiamen
Xiamen (厦门市), Amoy in the "Minnan" language, in Fujian Province, is among the Chinese cities that aren't a tourist or important economic destinations for visitors or investors outside of China, forming part of the so-called "second-tier cities." Among this group, it is worth mentioning Qingdao (Shandong), Hangzhou (Zhejiang), Chengdu (Sichuan), and Kunming (Yunnan).
In general, they are large cities, with their intense dose of commercial or construction activity and traffic jams, typical of almost all Chinese cities, but which are also making an effort (whether in the reality or just in advertising) to appear livable. This is no small feat, given this country's severe environmental problems.
Because of this, some of them appear in classifications such as those set out by the newspaper "China Daily" ("Top Most-Livable Cities"). This list carried a certain weight in the "selection process" for our Chinese project (in my case, to discover the country, study Chinese, establish cultural and business contacts…) and, after seriously considering Quingdao, my wife Na (from Beijing) and I decided on Xiamen.
After several months of living here, my first impression is positive, with a few things to smooth out…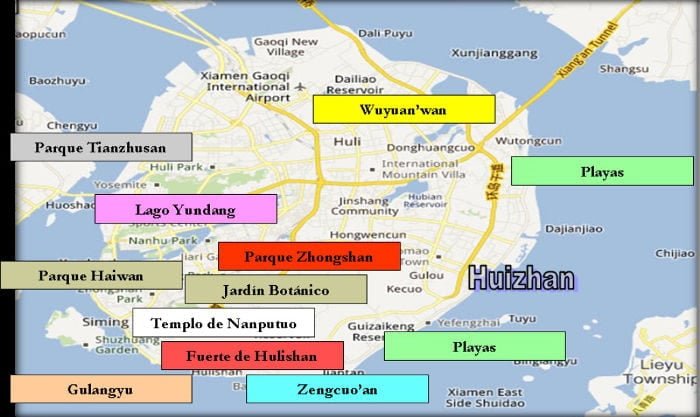 Climate and lifestyle
The climate is very mild in winter (we can confirm this) and warm and humid in the summer (we guessed it); that's to say, typical of the southern coastal zone, which is subject to monsoon winds in the rainy season (according to what people say, 2 to 4 typhoons per year). We have chosen the peaceful neighborhood of Huizhan (会展), on the oceanfront on the east coast of the main island, with good ventilation so that everything will be even milder.
The lifestyle is unquestionably southern; that's to say, Chinese without a doubt, but with its own characteristics. My wife, from the north, confirms this: the cuisine is varied and mild with little spice; there is widespread love of dragon festivals and lanterns; the culture of tea during formal group reunions is firmly rooted (the famous "oolong" tea from the Fujian mountains); and there is also the influence of Hong Kong pop and the abundance of KTVs to sing...
Fujian stands out for its two own distinct cultures, each one with its own language, artistic style, and food: the historical Minnan culture, founded by "pure" Ming (and not Ming-Qing, which dominates among the remainder of the Han), which emigrants from the province have spread to such diverse places such as Malaysia and Taiwan; and the ethnic culture of the Hakka minority with their famous circular houses.
Tourism and cuisine
Xiamen is a very popular destination among Chinese people. Its typical tourist destination is the island of Gulangyu, a former Western neighborhood from the concessions period (the XIX-XX centuries), now converted into a completely pedestrian island (!), only accessible by boat, with beaches, small stores, schools and music museums, hundred-year-old mansions with Western architecture, varied vegetation… a delight! (Except during Chinese vacation periods, as you can imagine).
Gulangyu also reserves a space for the local hero, Koxinga, a general from the Ming Dynasty of the XVII century, who resisted Qing control for twenty years, but who managed to free the island of Taiwan from Dutch control (because of which he is also considered a hero there), making the way for emigration from Fujian and Guangdong and the Han cultural influence.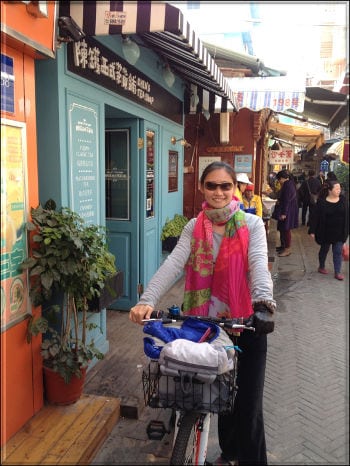 The main attractions and business areas are concentrated in the southeast of the main island (Siming district): the Buddhist temple of Nanputuo (restored, although elegantly), the Botanical Gardens and Zhongshan, the reputed university of Xiamen, Zhongshan Lu street and the relaxing Yundang lake, with its Western-style leisure area close to the Marco Polo hotel.
Also recommended are the colorful fishermen's neighborhoods of Zengcuo'an and Shapowei, where in the narrow and very animated streets you find both young students and families, local restaurants and tea houses, and small hotels and souvenir stores. It reminds me a bit of the backpacker style of Yangshuo.
Very close by are the kilometer-long beaches on the south and east of the main island, generally in good shape, doted with parks, bike lanes, and pedestrian paths.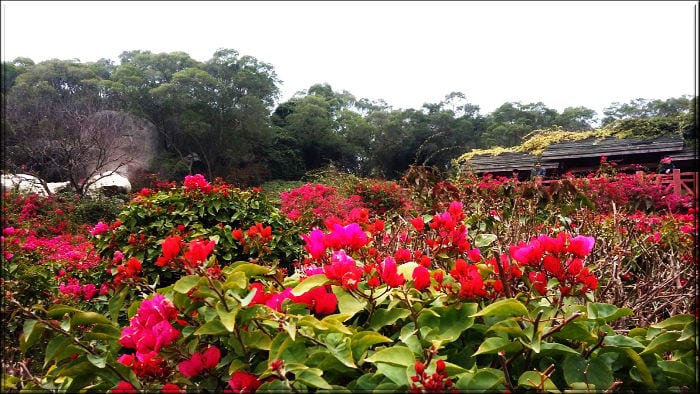 However, the city takes good care of its parks and avenues, with help from the climate, the biodiversity of the area, and emerging traffic restrictions (for example, as opposed to in Quanzhou, in the north, motorcycle traffic is very controlled). Tee sanjiaomei (pink flower of the city) or the otmanthus (a tree with a very aromatic flower very typical in Guilin, for example) give the city a visual and olfactory impact almost all year round.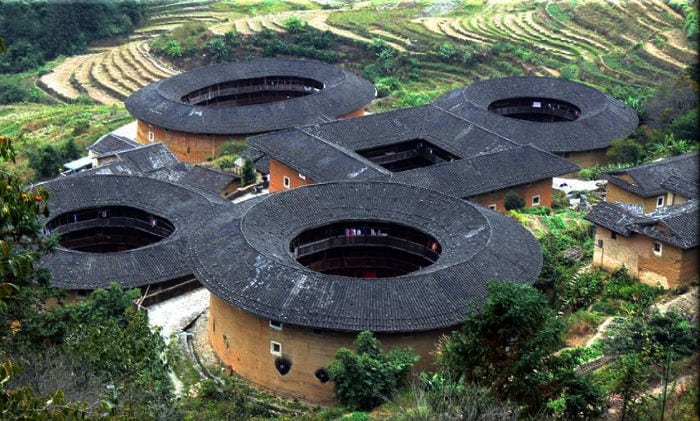 Xiamen is also the ideal departure point for highly-recommended excursions one or two days from the city of Quanzhou (port of departure of the historical maritime silk route during the Middle Age), the Hakka villages of the south, with their tulou or circular community residences, or the impressive Wuyishan park.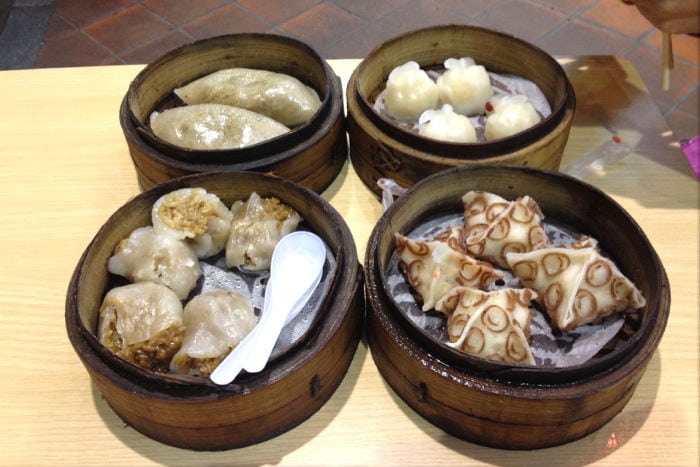 As people who are well-acquainted with China will already know, eating is almost a sacred activity in this part of the world. Xiamen is known for its seafood dishes, which are in general not very spicy, its Gulangyu sweets and its typical soups (tang, 汤), "baozi" and seafood and noodles "jiaozi," with a special love of sweet and sour chicken.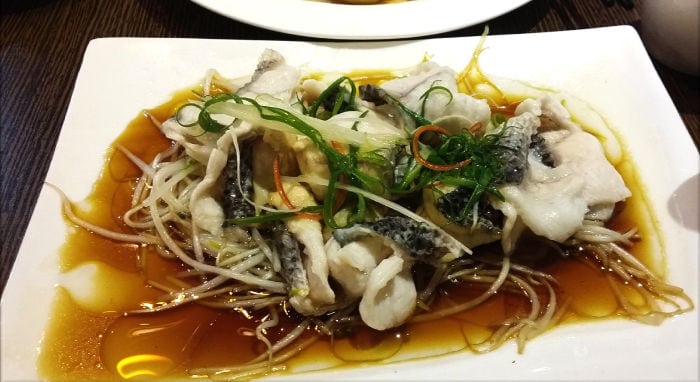 Minnan cuisine provides strong flavors with its tofu and pork fillings, sea worm dishes or its duck meat dishes accompanied with vegetables and strange blood tofu (xuedoufu), made with duck blood (see photo below).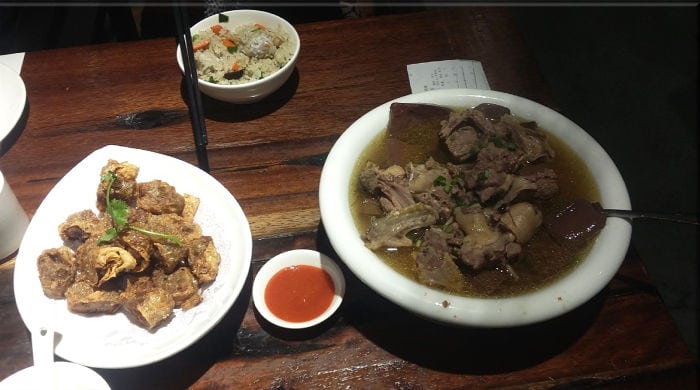 Transportation and Economy
The city is, in general, easy to get around. Gaoqi International Airport is located on the main island, in the north, as well as the main train station (bullet train link) and the Taiwan ferries station. There is a connection to north-south highways, an elevated rapid urban bus line (BRT) and they are also building three subway lines and a second airport.
However, a part of downtown is very affected by the typical urban pressure of a highly-growing economy. Don't try to get off of the island during rush hour, as the Haicang and Jimei bridges, the connections with the continental districts, are normally at a standstill.
To sum things up, the main island (Xiamen) is for business, tourism, and services. On the other hand, the mainland districts, and in particular Haicang, are residential and industrial. Haicang deserves particular attention because it is the home of the commercial port (one of the ten biggest in China), the Special Economic Zone created in 1983 (at the same time as Shenzhen) and the future Free Trade Zone, all of which are directed at trade and investment from Taiwan. The district is building what is going to be the largest yacht port in the region (more or less Dubai-style).
The city seems to be taking its chances with what we could call a "new economy," and has an industrial park dedicated to biotechnology, one of the largest in China, and for work reasons, we have also had the chance to visit its two software technology parks, with an infinite number of small and large businesses that design applications, including animation effects for Dream Works (Star Wars).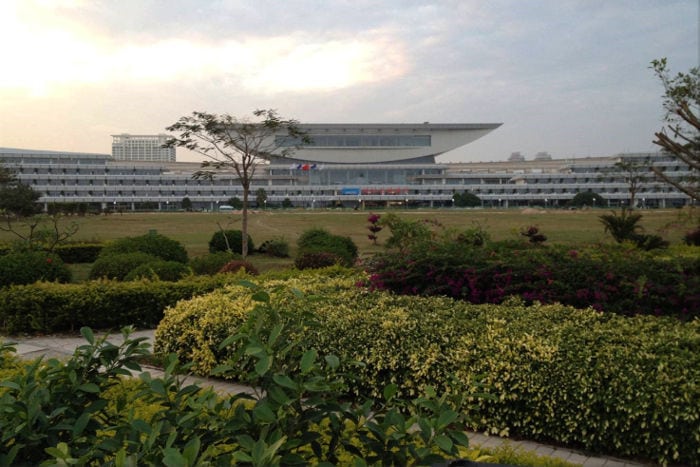 Events tourism is also one of its strong points, and its Conference Center, located in the east, was awarded last year for being the best conference destination in China.
The city's development is recent, like many Chinese cities. Xiamen was inhabited by around 200,000 people in the eighties, and now around three million live there, one million temporary residents, and around 15,000 "laowais," in their majority university professors and professionals. In short, there is little "original" local population. For example, none of the businessmen which we have contacted during these months is from here.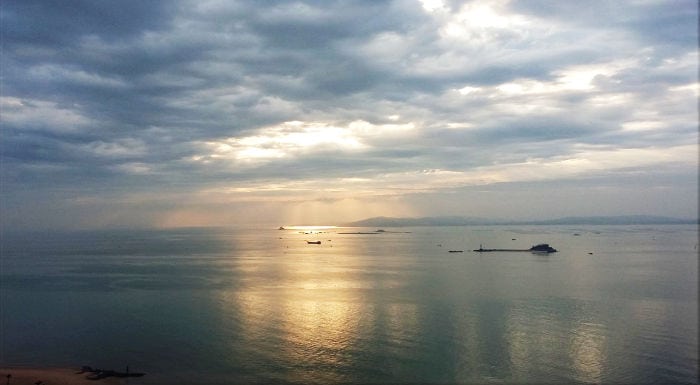 One generally not well-known historical detail is that Sun Yat-Sen, the founder of the Republic of China, dreamed of converting this city into a second Hong Kong in the 1920s, but the communist victory in 1949 and the Taiwanese occupation of the islands of Kinmen and Jinmen, three miles from the east coast (from where we live, we can see them perfectly from our balcony, see photo), made it a military zone. The bombing was frequent and even today you can find bunkers and projectiles (people still remember the China-USA "almost" nuclear incident in 1958). All of that came to an end with Deng Xiao Ping, who is very admired in the south for his vision, and who decided that trade was better than bombs.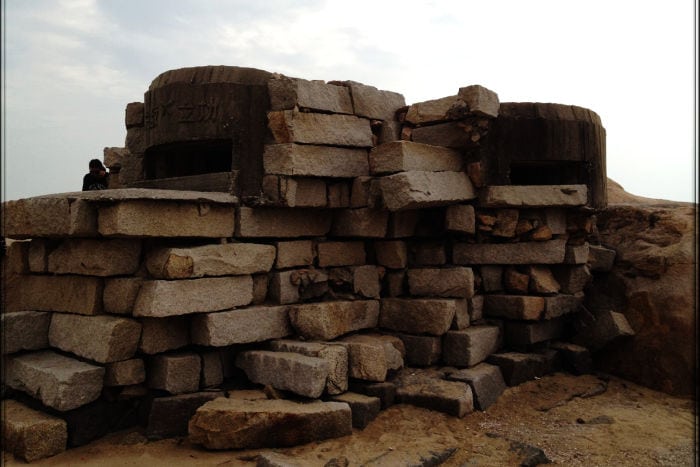 More information on Xiamen
Personally, we haven't found much quality information on Xiamen in English. Guides in general don't give it much space, although my favorite one, for its critical, practical, and casual style is Lonely Planet. You can find basic information in the English Wikipedia article, the most complete one.
Here are some suggestions:
What's on Xiamen (WOX): A trade and services website which also has an app and its own social network.
AmoyMagic: The website of professor Bill Brown from the University of Xiamen, an ex-soldier who has been in the city for 30 years and has seen its spectacular transformation. It is a chaotic website but is also very complete. Also worthy of recommendation are his books, which are both articulate and entertaining at the same time (for example, Magic Xiamen or Discover Gulangyu). His guides have allowed me to become familiar with the "Minnan" name of the city (Amoy).
To say goodbye an image: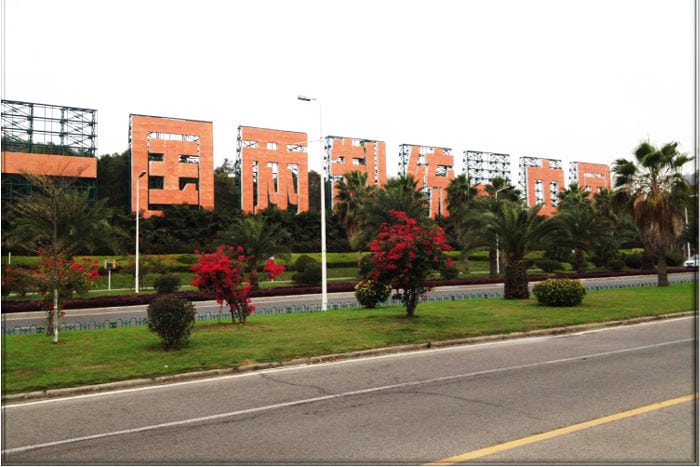 Yī guó liǎng zhì, tǒng yī zhōng guó, 一国两制,统一中国, One country, two systems, one sole China. This is the slogan, in the form of a large sign, lit up at night, located on Huandao Avenue, on the east side of the main island of Xiamen, with which mainland China intends to convince Taiwan to accept the sovereignty of the People's Republic. Today it has turned into a strange attraction, even on tours for Chinese tourists.
Photo Credits:

gulangyu island, xiamen, china by Jake