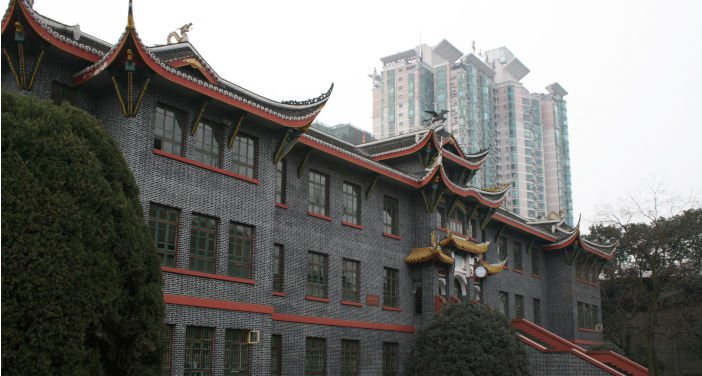 Chengdu capital of Sichuan province is in our opinion one of the best places to learn Chinese in China. Chengdu is known for its rich cultural heritage, delicious cuisine, and friendly people, Chengdu is also a modern and rapidly growing city with a thriving technology industry.
Pros of studying Chinese in Chengdu
It's very cheap compared to the biggest Chinese cities
As a student, you might be on a restrained budget and then Chengdu is a perfect option. Everything from rents to grocery prices have increased massively in Shanghai, Beijing and Shenzhen the past years, yet Chengdu is still comparably cheap.
In fact, websites like Expatistan claims that prices are around 40% lower compared to China overall. Numbeo, on the other hand, has more detailed data saying that rents are 65% – 75% (!) lower compared to Shanghai.
Tuition fees are also lower. Sure, Chengdu doesn't have as many top schools compared to the biggest cities, but that's not really a problem if you study Chinese.
The curriculum is important, of course, but it's significantly more important to manage your own time and speak and read as much Chinese as you can during your free time.
Many foreign companies have offices or factories in Chengdu
As the East coast has become more saturated, the Chinese government does its utmost to steer new investments toward the Central, Southwestern, and Western parts of China. Chengdu is the major metropolis in Southwestern China and benefits much from this.
Chengdu's economy continues to flourish, in 2018, 347 Fortune 500 companies set up offices in Chengdu. That same year, Chengdu was ranked the third-highest performing city in terms of economic growth in the Brookings Institute "2018 Global Metro Monitor".
If you plan to work in China, Chengdu can be one of your better options.
International city, but with a strong local Chinese culture
Despite not being as international and developed as Shanghai, Shenzhen and Beijing, Chengdu has a population of 18 million people that attracts increasingly more expats and students from overseas.
Yet Chengdu has preserved a strong Chinese culture that can't really be found in places like Shenzhen and in Shanghai.
It's a perfect choice if you want to travel while in China
Chengdu is located in Sichuan in Southwest China, one of the most exotic areas with many ethnic minorities and abundant culture. Here, there are many other surrounding provinces with astonishing sceneries like Qinghai, Yunnan, Tibet, Guangxi, and Gansu.
Being less prosperous than the Eastern parts, Southwest and West China has managed to preserve local cultures and you can see steppes, desserts, mountains, jungles, and waterfalls.
By comparison, the East and Southeast coasts are more industrialized and have less to offer from a traveling point of view.
One of the best cuisines in China
Chinese restaurants overseas and in bigger Chinese cities often serve Sichuan food. It's not strange, as it has one of the best cuisines in the country. Common dishes from Sichuan include Gongbao Jiding (Kung Pao chicken), Mapo doufu (Mapo tofu), Sichuan hot pot, and chili oil wontons.
The food tends to be quite oily, and spicy and the Sichuanese often use garlic, chili pepper, and Sichuan pepper when cooking.
Dishes from Shanghai and the Southern parts of China are sweet and plainer, and many Chinese favor food that is more culinary.
One of the happiest cities in China
According to recent surveys, Chengdu is one of the happiest cities in China. With thriving economics, a more relaxed atmosphere, and a pleasant climate, it's not strange.
Other reasons worth mentioning are that medical services and education continue to improve in second and third-tier cities.
Cons of studying Chinese in Chengdu
It's fairly polluted city
One of the major drawbacks of living in Chengdu is air pollution due to its heavy industries. The air quality is better than Beijing's but worse than Shanghai's in terms of PM2. pollution.
However, Chengdu is also at the forefront to become a global city of sustainable development and has launched a number of green initiatives for the coming years and the future.
It's not as bustling as Shanghai, Shenzhen, and Beijing
Even if Chengdu is one of the biggest cities in China, it's more relaxed compared to the Tier 1 cities. As such, the bar and club scene is not as big, even if this is not necessarily bad.
In fact, many claim that it's easier to make friends in Chengdu and that locals are happier in general, thanks to the more relaxed atmosphere.
Best Private schools in Chengdu to study Chinese
Note: Although we only accept schools that have a good reputation, this list of private schools is a sponsored listing:
Hutong School

Hutong School is a Chinese language school that was founded in 2005 by a group of foreign China enthusiasts. Today the school has branches in Beijing, Shanghai, Hangzhou and Chengdu and a further 7 worldwide. Through offering a wide range of programs and a unique in-house teaching methodology, Hutong School aims to help students of all ages improve their Mandarin skills and understanding of China. Courses can be customized to suit individual needs and include Intensive Chinese, HSK Preparation, Business Chinese, Youth Summer Camps, and Internships.
LTL Mandarin School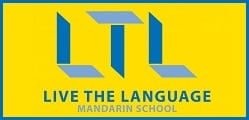 LTL Mandarin School is a Chinese school for foreigners, with schools in Beijing, Shanghai, Chengdu, Chengde, Taipei, Beihai and now Xi'an. LTL was created to ensure students a completely immersive experience into the Chinese language and culture. With a wide range of study programs, the school offers each student the opportunity to achieve their goals through lessons in small groups, individual, business Chinese lessons, internships, school trips, high school programs, preparation courses for HSK and more. LTL is also one of the centers authorized by HSK and monthly offers the possibility to take the exams from the 1st to the 6th level.
The best universities for studying Chinese in Chengdu
Universities in Sichuan don't rank as well as the bigger cities, but you still have a number of good options if you plan to study Chinese. Below I've listed some of the best options you have if you want to study Chinese at a public university.
Sichuan University (四川大学)
Sichuan University dates back to 1896, but was officially established in 1998, after merging with the Chengdu University of Science and Technology in 1994. It's a Chinese top university and the most notable one in Southwest China, having around 70,000 students.
It's probably one of your best options if you plan to study at a public institution.
Foreign students can enroll in the Chinese language program that starts on September 1st (application deadline July 15th) and the tuition fee is 16,500 RMB per year. If you plan to stay for a shorter period of time, you can also apply for one semester which costs 8,250 RMB. You'll also need to pay an application fee of 115 US dollars.
The School of Overseas Education manages the program where foreigners are taught the Chinese language and culture. Classes are held from 8:30 – 12:00 from Monday to Friday and include reading, writing, listening, and speaking classes.
Worth mentioning is that you also have the opportunity to join extracurricular courses and activities in the afternoons like Chinese Black-ink Painting, Taiji, Chinese Calligraphy, and more.
Southwest Jiaotong University (西南交通大学)
Southwest Jiaotong University is a top-ranking university in China that was established in 1896. The university mainly focuses on engineering studies, but also has programs in management, economics, liberal arts, law, and Chinese language studies.
Around 60,000 students study at SWJU where 1,000 are international students enrolling in different programs. The School of International Education manages language studies and was established in 2009.
You can enroll for the spring semester, which starts on February 25th (application deadline December 10th), or the fall semester, which starts on September 1st (application deadline June 10th).
The tuition fee is 8,000 RMB for one semester and 16,000 RMB for two, so the fees are fairly similar to Sichuan University. You also need to pay a registration fee of 600 RMB and an insurance fee of 400 RMB.
Get a free quote to study Chinese in Chengdu
Do you want to study Mandarin in Chengdu? Request a free quotation using the form below.
We will send your request to up to five reputable schools that offer courses in Chengdu.
Photo Credits:

Chengdu: Huaxi Medical University 2008 by Gary Todd