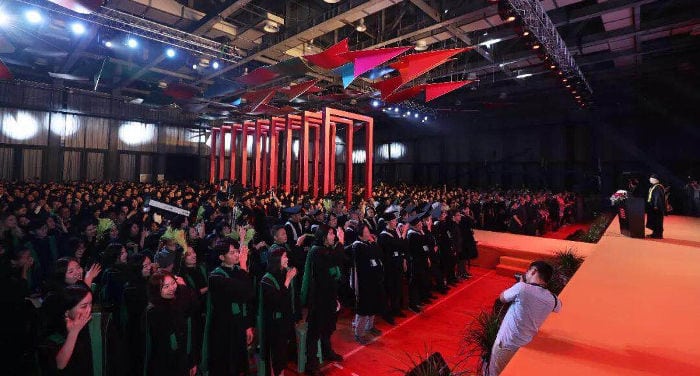 We've received and have published this article written by Camilla Fatticcioni, author of the blog "Per Quel Che Ne So Io".
I'm writing this article from Hangzhou, a beautiful city located on the east coast of China, not far from Shanghai. This year was my first year as a student in a university in China. Last March I applied for a Chinese government scholarship and now I find myself here counting down to my return to Italy for summer vacation.
The reason why I chose China as the place to continue my post graduate studies is quite simple: I studied at the Ca' Foscari University in Venice, school of Oriental Society Languages and Culture choosing a curriculum on China, and for this China seemed the easiest and most direct way to continue my studies and deepen my linguistic and cultural knowledge learned in Venice.
I came to learn about the chance of this scholarship a year ago, when I was already in China during one of my first trips to the "Middle Kingdom": in fact, in 2016 I had won my first scholarship, the one reserved each year by the Confucius Institute, which gave me the precious chance to better study the language in Lanhzou, in Gansu Province.
To be honest I wasn't too excited about the city where they decided to send me. I was hoping that I'd be placed in the frenetic atmosphere of Shanghai and instead when I got off the plane I found myself in front of a reality that was a little more backward and still evolving. [Read more…]