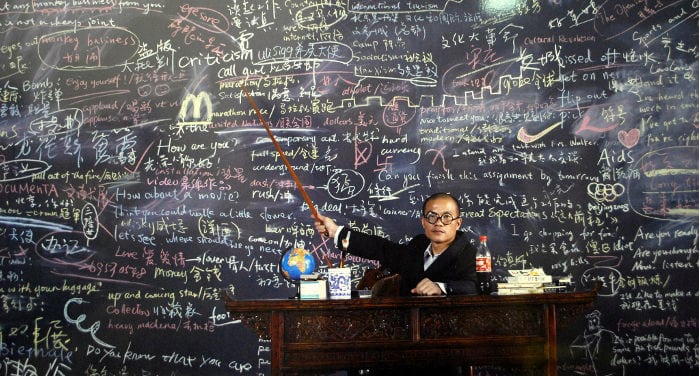 In recent years, in many "western" schools teaching Chinese has been initiated and I have been fortunate to be one those who have had the chance to teach it in high schools (in Italy).
I confess that I found myself taken aback since I didn't have even a minimal idea of how to teach this difficult language to such young learners. For this reason, the first few years I took refuge in the university teaching method and I used a grammatical-translation approach that, which I only realized later on, didn't produce the hoped for results.
Now I'd like to share a few techniques based on my experience as a teacher and the master in teaching Chinese language as a second langugae.
A premise for those who dream of becoming a Professor
First of all you'll need an indispensable premise: for any teaching operation (not just teaching Chinese) we have to choose the most opportune strategies, having the knowledge that every context requires a specially thought out solution based on who is in front of you, the time available, and the teaching tools in your possession. Therefore, there's no one style or unique response when it comes to teaching and learning. [Read more…]