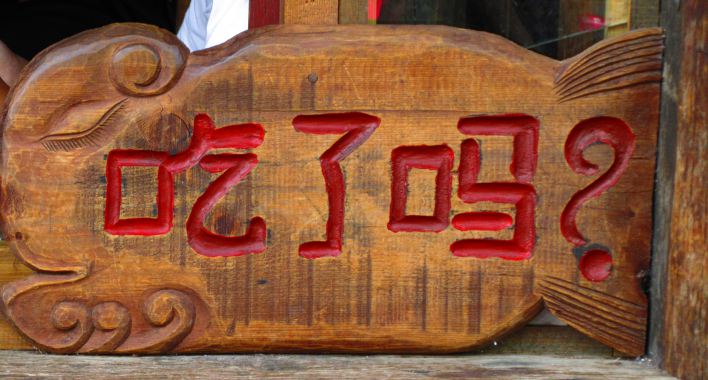 My plan to learn Chinese
Commitment
I'm a lazy pig. However, when I pay for a gym I can easily motivate myself to train three times per week. So I thought that I could use the same strategy and I bought a Chinese course.
This is also what Napoleon Hill suggests in his book "Think and Grow Rich", which is probably the best book that I ever read on goal achievement.
The idea is that we will only pursue our goals if we have invested some resources on them (time, money, face and so on). For the same reason, I also decided to make a public commitment and monthly update my progress on this website.
Immersion
I'll watch at least two hours of Chinese television per week, hopefully, a good movie. I'll upload the lessons of my language course and some Chinese music – so far I only got a couple of albums by the Fenghuang Chuanqi – on my iPod.
I will speak with local people in Chinese even when they try to switch to English (my Chinese is bad and people often get bored). This doesn't include working time, as I have to speak English at work.
Context
If "sugar" then "sweet." If "fire" then "smoke." Our brain recalls information by generating connections. This is a well-known concept among the people that study memory.
This means that when we try to memorize Chinese characters one by one, we are slowing down our learning process. We can learn much faster by studying short sentences that provide a specific context for the characters.
I'm not saying anything new. I found this concept over and over again and this is the way kids learn a language. Also, Chinese characters change their meaning according to the context.
As an example, take the characters 小 (which means "small") and 心 (which means "heart"). If you put them together you obtain the Chinese word 小心, which means "be careful."
This is not an exception. It's just how Mandarin works: changing the order of the addends you'll get a different result.
By now it should be obvious to anyone that studying the Chinese characters one by one isn't so effective. However, there are still a lot of people that choose to do so (I've been there too).
Memorize the most common 3,000 Chinese characters
I'll use a free software called Anki to learn and revise Chinese characters through flashcards with a clever scheduling called SRS.
In order to exploit the "context" rule, I downloaded a deck of flashcards called Mastering Chinese Characters, which is composed of 14,000 sentences.
Smart.fm, the company that released it (you can download it for free once you installed Anki), claims that the deck contains the 98% of characters used in newspapers.
This deck mostly contains sentences so I can learn these 3,000 characters in the right context.
This should allow me to learn the WORDS used in the newspapers. Again, a Chinese word is often composed of two or three characters.
UPDATE 30/11/2015: The decks I was using aren't available on Anki anymore; however there are plenty of decks to choose from on the Anki Database.

Anki's screenshot: you can see how the flashcard for a question (on the left) and an answer (on the right) appears.
Evaluate my results
In order to achieve any long term objective, we need to set measurable short term goals. My weekly measurable goal will be to learn fifty new flashcards per day, to complete a lesson of my Chinese course and watch a Chinese movie in Chinese.
Also, I'll try to talk in Chinese as often as I can. I may modify my goals if, after a while, I find them too easy or too difficult.
Frequently asked questions
Photo Credits: Photos by Sapore di Cina