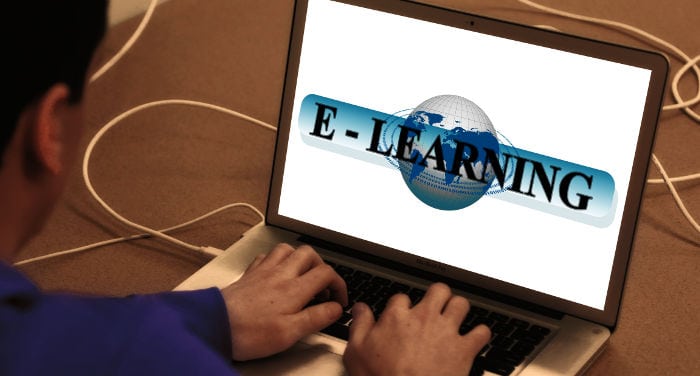 Click here
to get up to 5 free quotations to study Chinese online
The unstoppable progress of today's technology has been the source of significant advances in language learning, and Chinese is no exception.
Both mobile apps and online resources have led to many possibilities for improving the effectiveness of studying. However, in this article, we are going to focus on Online Chinese lessons, which constitute a veritable revolution, as they permit access to good teachers regardless of where you are.
The best schools in China with online lessons
Note: Although we only accept schools that have a good reputation, this is a sponsored listing.
LTL Mandarin School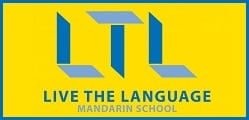 LTL Mandarin School is one of the most renowned private institutions in China with several schools in China and other countries.
LTL has been teaching its students online for years. Their courses include several areas such as preparation (before coming to China), continuation (after leaving China), or completely standalone (no plan to come to China); also they are all tailored to the specific student's needs. If you wish to learn about business Chinese, you can. Or, if you want to study a comic or newspaper, this can also be taught, allowing for 100% flexibility.
Students can also request to study with the teacher they had during their stay at LTL before.
Use the coupon code SDC25 to get a 25% discount for the first month
That's Mandarin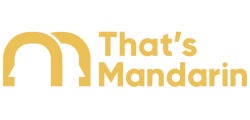 That's Mandarin has developed an online Chinese learning platform, NihaoCafe, which provides students with rich multimedia content and didactic activities such as listening, reading, writing, speech recognition and vocabulary analysis. From this platform, you can also book one-to-one Chinese online lessons.
SN Mandarin

SN Mandarin is an established Chinese school based in Shanghai that offers online and offline courses since 2007.
SN Mandarin is the official Chinese language and cross-culture training school for corporations like Auchan, Cocacola, Emerson, Evonik, Faurecia, FAW-Volkswagen, KOSTAL, and Schaeffler.
The Chinese Language Institute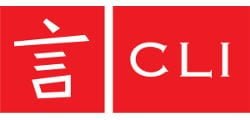 The Chinese Language Institute (CLI) is a center for Chinese language and cultural studies based in the picturesque southern city of Guilin and affiliated with Guangxi Normal University. With over ten years of experience delivering expert Mandarin instruction to students from around the world, CLI offers flexible and personalized online lessons taught by their team of dedicated teachers to help you meet your unique learning goals.
GoEast Mandarin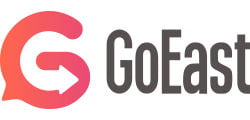 GoEast Mandarin is an online Chinese school based in Shanghai. Their online platform include conversation & grammar videos, interactive exercises, flashcard sets, and more. These are supplemented by weekly live lessons by their professional tutors through Zoom. GoEast offers both private and group class, across all HSK levels, including Business Chinese and Spoken Chinese. Finally, the school offers free open classes, if youn want to try it out.
Omeida Chinese Academy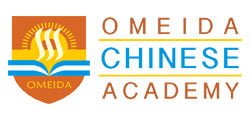 Omeida Chinese Academy provide private 1-1 online lessons for students at all levels. The timetable is flexible, and professional teachers available over the weekends or evenings too. It's tailored to stduents' needs, focusing more on conversations. Many onsite students continue Chinese study with Omeida online, or online students come to Yangshuo for in-person study.
The best platforms for 1 on 1 online Chinese lessons
eChineseLearning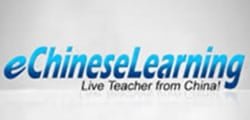 With more than ten years in the business, eChineseLearning is undoubtedly a platform with broad experience in this type of education. Although its prices are somewhat high, it may be a good option for people who are looking for a more personalized course, as it has a large variety of study programs.
Who do we recommend Online Chinese lessons for?
Unless you don't have free time or need absolute flexibility, online classes are not recommendable if you live in China. In China, it's easy to find qualified teachers at similar prices (or even cheaper) as well as private schools and universities with relatively flexible schedules.
If you live in a large city, you might be able to find classes in-person at the Confucius Institute as well as at private schools, with experienced, quality, one-on-one teachers.
However, online Chinese lessons are particularly recommendable for people who live far from large cities, making access to quality Chinese lessons particularly difficult.
Even if you live in a large city, it's possible that the classes that you find won't offer the necessary quality and/or flexibility, or they might just be far from where you live. In these cases, online lessons may be a good option to make the most of your free time.
How to make the most of the Chinese online lessons
Individual lessons online can be very helpful for learning Chinese. Below is some advice to help you make the most of these lessons:
Remember that learning a language requires effort, and especially a language as different as Chinese. Keep in mind that for each hour of lessons, you will need at least another hour of study on your own. It's important to have enough free time for both. If you put aside studying on your own, you will pay more money and your results will likely be worse.
Be clear in terms of your goal for learning Chinese. Choose a lesson plan that will be useful for you. If you're only interested in doing business in China, it doesn't make sense for you to take a course intended to help you pass the HSK exam. Studying useful things is essential for maintaining your motivation. There's nothing more frustrating than learning things that you won't use in real life.
Combine lessons with other methods. There are many aspects of Chinese for which you don't need a private teacher. A clear example of this is studying characters. The teacher can teach you the basic rules of writing and a few tricks for remembering certain characters, but in the end, to learn them, you will have to study on your own. For this, certain programs and apps can be very useful to you.
How to choose a good online course
In my opinion, when choosing online lessons, you need to keep the following things in mind:
Teachers: One of the biggest advantages of online lessons is the possibility of having access to quality teachers no matter where you are, and because of this, the first thing you should make sure of is that the teachers who will be giving the course are adequately qualified and have experience.
Price: Although many people may think the opposite, wages in China have gone up substantially over the past years, especially for people with a good education. Because of this, online Chinese lessons shouldn't be too cheap, as that surely means that the teachers won't have adequate training and/or experience. Besides, likely, they may not be very committed to their employer. While it's clear that an expensive course (or lessons) doesn't ensure quality, on the other hand, you can be sure that if the price is very low, it will not be a quality course.
Flexibility: One of the advantages of this type of class is undoubtedly their flexibility. Because of this, in my opinion, it doesn't make sense to choose a platform that doesn't give you a certain degree of flexibility in schedules and class times.
Trial period: In my opinion, it is very recommendable for you to be able to try out the class before making a decision, or at least to be able to pay for a few hours before committing. If a platform forces you to commit to a large number of hours before trying out its classes, I wouldn't trust it: either its classes are of doubtful quality or it's simply a scam.
Videoconferencing system: If teachers are located in China, you need to keep in mind that the Great Firewall causes certain complications with systems such as Skype (Google Hangouts doesn't work). Therefore, it is recommendable for the platform to offer alternative systems. However, I must admit that I have used platforms based on Skype that works perfectly.
Reviews: Last of all, it's obvious that reviews from other students who have tried out the system before you can be very useful for making your final decision.
Get a free quote to study Chinese online
Do you want to study Mandarin online? Request a free quotation using the form below.
We will send your request to up to five reputable schools that offer online Chinese language courses.
Photo Credits: Photo by Gerd Altmann on Pixabay