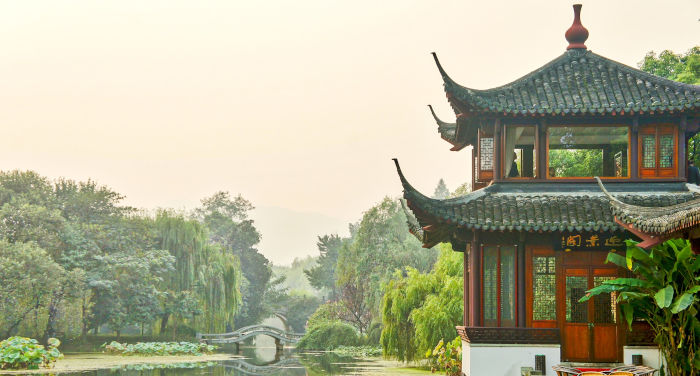 Click here
to get up to 5 free quotations to study Chinese in Hangzhou!
Chinese has become a popular foreign language in that many people consider China a fascinating place for their career development. Nevertheless, many of them feel puzzled when deciding where to study Chinese.
In order to have an immersive Chinese learning experience, Chinese learners are advised to complete at least part of their Chinese learning journey in China as they will have the chance to practice Chinese on a daily basis.
Hangzhou is a major second-tier city that is home to some of the top universities in China. In addition, the population of expats in Hangzhou is less than that in first-tier cities like Beijing and Shanghai, which creates more opportunities for Chinese learners to communicate with the local people in Chinese.

Here we would like to give you a rough idea of the pros and cons of studying Chinese in Hangzhou, as well as which schools and universities offer the best Chinese language courses in Hangzhou.
The pros of studying Chinese in Hangzhou
1. Splendid Natural Scenery
Hangzhou is well-known for its stunning natural scenery, and some of the most famous Chinese tourist sites are located in this gorgeous city. As Hangzhou is considered one of the most well-developed second-tier cities in China, people living here certainly have to deal with the hustle and bustle of city life on weekdays. However, spectacular scenic spots like the West Lake provide the local people with an opportunity to enjoy the serenity of the splendid natural environment in Hangzhou.
2. Clean Environment
Hangzhou certainly has the right to brag about its clean streets and avenues. Around twenty thousand sanitation workers strive to make their contributions to the protection of the local environment. In addition, being a popular tourist destination, Hangzhou attracts numerous tourists from all over the world every year, which makes it necessary for Hangzhou to set a good example for other Chinese cities.
3. Convenient Life
The social welfare system and public facilities in Hangzhou are well-developed. Those who study or work in Hangzhou have the opportunity to enjoy various preferential policies related to public transportation and local amenities.
Meanwhile, many things such as paying bills, making appointments, ordering food, or even laundry services can be easily done online. Furthermore, Hangzhou is often regarded as the explicit reflection of the prevalent "cashless lifestyle" in that cash has long been replaced by Alipay.
4. Good Job Opportunities
Located on the east coast of China, Hangzhou is only one hour away from Shanghai, the "financial capital" of China. Nowadays, China plays a tremendous role in the international arena owing to its rapid economic growth, and numerous job opportunities can be explored in Hangzhou due to its great economic potential. Being one of the top 10 Chinese cities in terms of economic growth, Hangzhou presents itself as an ideal destinations for job seekers.
The cons of studying Chinese in Hangzhou
1. Traffic
Congestion is considered one of the biggest problems that can be observed in Hangzhou. Traffic jams can be seen almost everywhere during rush hours, which makes it quite uncomfortable to travel within the city. In addition, you might be stuck in traffic for a couple of hours on national holidays as the number of visitors increases drastically during holiday seasons.
2. Relatively High Cost of Living
The cost of living in Hangzhou is a bit high in comparison with that in most of the other second-tier cities. It's said that although the average salary in Hangzhou is lower than that in first-tier cities, the cost of living is pretty much the same compared to the latter. Moreover, the housing price in Hangzhou has been soaring for the past decade, and it's expensive to purchase or rent a flat in a decent location.
3. Hot Summer
The weather in Hangzhou can be described as "scorching hot" in summer, especially during the first few days of August. The temperature can sometimes reach 40 degrees, which means the weather is hot and humid, and it gets stuffy without the use of air conditioner.
Best schools to study Chinese in HangzhouThat's Mandarin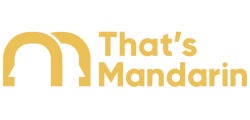 That's Mandarin is a premier Chinese Language School delivering excellence in Chinese teaching since 2005 to more than 100,000 students of different nationalities. They offer Chinese classes in Shanghai, Beijing, Suzhou, Hangzhou, Milan, and Melbourne, as well as anywhere else in the world online via their in-house platform NihaoCafe. With a unique approach to language learning and in-house teaching methodology, the school aims to be the most experienced and one of the best Mandarin schools in China.
That's Mandarin focuses on providing top-quality service and the best learning experience to all students — whether they are studying Chinese in China or online.
You can choose from a variety of formats such as Group or Private classes, Intensive or Part-time programs. Special courses are also available, including Chinese Visa programs, HSK Preparation courses, Business, and Corporate Chinese courses, and Summer Chinese Immersion programs for adults and kids.
Universities for studying Chinese in Hangzhou">
Jiliang University
China Jiliang University (CJLU) is a multidisciplinary university distinctive for its metrology, standards, quality, market regulation, inspection and quarantine. Its predecessor, Hangzhou Metrology School, was established by the State Metrology Bureau in 1978. In 1985, the school was upgraded to the China Institute of Metrology with the approval of the Ministry of Education. It was renamed China Jiliang University in 2016.
Since 2019, CJLU has been jointly supported by the People's Government of Zhejiang Province and the State Administration for Market Regulation, and it has been a key university of Zhejiang Province. Since 2021, CJLU has been authorized to confer doctoral degrees with the approval of the Academic Degrees Committee of the State Council. 
Zhejiang University of Finance and Economics
Among the most prestigious academic institutions of business education in China, Zhejiang University of Finance and Economics (ZUFE) is a multi-disciplinary university that focuses on finance and economics and maintains coordinated development in science, engineering, liberal arts, law, arts, and philosophy. Covering an area of about 379 acres, the university consists of 4 campuses, with the main campus in the city of Hangzhou.
ZUFE has cultivated tens of thousands of talents in various fields for the economic and social development of China. Its 16 schools, 3 research institutions, and one department offer 6 doctoral programs, 54 master's programs, and 45 bachelor's programs.
Get a free quote to study Chinese in Hangzhoy
Do you want to study Mandarin in Hangzhou? Request a free quotation using the form below.
We will send your request to up to five reputable schools that offer courses in Hangzhou.
Photo Credits: Cover Photo by David Veksler on Unsplash