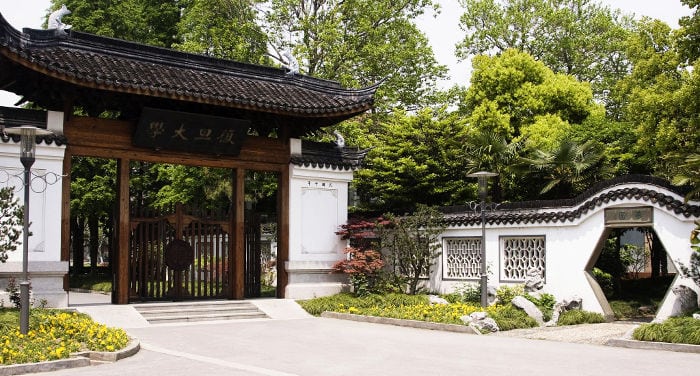 Fudan University
Before you begin
Are you thinking about studying Mandarin in Shanghai but you aren't quite sure whether it is the right city for you or not?
Conversely, are you already living in Shanghai and would like to start taking Chinese classes but you don't know what school to choose?
In this article you'll find:
The pros and cons of studying Chinese in Shanghai
The best universities for studying Chinese in Shanghai
A short list of private schools for studying Chinese in Shanghai
P.s. If you're interested in a more general overview of studying Chinese in China, such as the difference between studying Mandarin at a university or a private school, click here.
Study Chinese in Shanghai – Index
The cons of studying Mandarin in Shanghai
If you're coming to China ONLY to study Chinese, Shanghai may not be your best option.
First of all, it's the most international Chinese city. This means that you'll find many people who can speak English. The reality is that in 2014, you can live quite comfortably in Shanghai without speaking a word of Chinese. Also, you should take into consideration that Mandarin is mainly based on Beijing's dialect.
Therefore, living in a place like Shanghai where the local people don't speak Mandarin among themselves is certainly not optimal (even though, I must say, when they speak with foreigners, people and even Shanghainese tend to use Mandarin).
To be honest, if the only reason why you're coming to China is to learn Chinese, then your best bet would be to choose a second tier city like Xi'an or Qingdao; or even a smaller town, where learning how to speak Chinese would be your only way to survive (if you care about your social life).
A decent alternative to second and third tier cities is Beijing, as it's a bit less international than Shanghai, they speak "pure" Mandarin, and the most prestigious universities in China are there.
The pros of studying Mandarin in Shanghai
Conversely, if you have bigger plans such a finding a job or building your own business, then moving to Shanghai – and therefore learning Chinese here – could be a wise choice.
Shanghai is one of the most vibrant cities in the world; there is a lot going on and by coming to study Chinese here, you'll meet a ton of interesting people. Here you may very well find your future business partner!
Finally, if you aren't too adventurous and you're a bit afraid of the cultural shock that you may experience in China, Shanghai may be the easiest choice, as here you have the opportunity to live a lifestyle that is not so different from the one you had back in the West (provided that you want it and you have the money to afford it).
However, if your interests are related to education, research or art and design, then Beijing is probably better.
Private Schools in Shanghai
That's Mandarin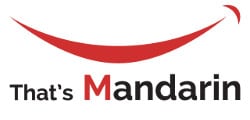 That's Mandarin, founded in 2005, is one of the oldest Chinese language and technology schools in China. The school now has campuses in Beijing, Shanghai, and Shenzhen. With a unique approach to language learning and in-house teaching methodologies, the school aims to be not only the most experienced, but also one of the best Mandarin schools in China.
They focus on providing the smoothest service and the best teaching experience to all students; no matter whether they are studying Chinese online with their innovative online language learning system, or at one of their Chinese language schools in China.
Beside this, they offer: Intensive Group Program, Part-time Group Program, Private Lessons, Chinese Visa Program and HSK Preparation Courses.
AllSet Learning

AllSet Learning: This isn't really the type of school we're used to thinking about because, and I quote the founder John Pasden, it "is a consultancy that offers a service I designed to be a replacement for learning Chinese either at a school or from a private tutor. The core principle is personalization, and the service starts with me (the lead consultant) getting a good understanding of each client's current level, goals, learning needs, and learning preferences."
Therefore, here you'll get a personalized Chinese study program, which is particularly oriented to people who feel that regular courses aren't meeting their expectations and who need more customized teaching methods and materials.
As usual, personalized services aren't cheap and AllSet Learning isn't an exception. We recommend this option to all the people who want to learn Chinese in Shanghai and who have more money than free time.
Universities for studying Chinese in Shanghai
Shanghai International Studies University, 上海外国语大学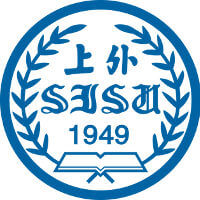 Shanghai International Studies University isn't as prestigious as Beiwai (its equivalent university in Beijing) but, during the last years, thanks to the huge investment from the local government, this university has become one of the best in the country when it comes to foreign language studies. Just like Beiwai, the university also has a Chinese language department that trains future Chinese teachers and offers Chinese study programs to foreign students.
This university is the perfect place to get in touch with Chinese students with a strong background in Chinese language teaching who, at the same time, are interested in learning more about your language and culture.
Fudan University, 復旦大学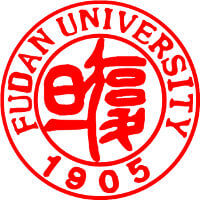 Fudan University is one of the top universities in China and one of the few universities that can actually compete in reputation with Tsinghua and Peking University. The reputation of this university ensures you high-quality standard Chinese courses. Also, you can find some of brightest minds of the country here, so it's the perfect place to start gathering contacts related to your future projects. The drawback is that Fudan's campus is quite far from the city center.

Shanghai Jiaotong University, 上海交通大学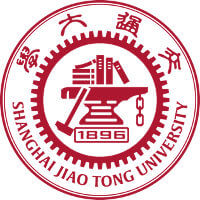 Shanghai Jiaotong University, also known as "Jiaoda," is located in the central area of Xujiahui, making this university an excellent choice if you don't want to move far away from the city center. Even though in China, Jiaoda isn't considered as prestigious as other universities such as Fudan, Tsinghua, Peking or Sun Yat-Sen University, internationally, it consistently ranks among the top five Chinese universities.
Other Universities
In addition those mentioned above, there are other universities in Shanghai that also offer high quality courses. So let's at least mention them:
[Photo Credits (Creative Commons CC2.0): www.flickr.com/photos/alvachien/]