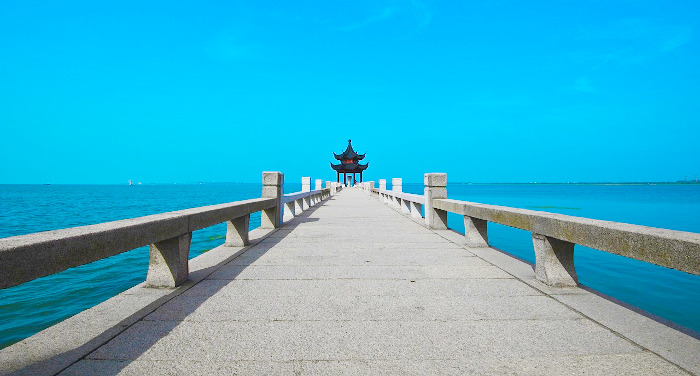 Immersive language learning programs are the best way to bring your skills to the next level and Chinese is no exception. Also studying in China can be a unique experience thanks to its rich culture, and fascinating history.
Summer courses offer a unique opportunity for students to study Chinese in an intensive and immersive setting while exploring the country's vibrant cities and cultural landmarks.
In this post, we will explore some of the best cities in China to study Chinese during the summer, highlighting the top language programs and cultural experiences each city has to offer. Whether you're a beginner or an advanced learner, studying Chinese in China during the summer is an experience you won't want to miss.
Type of Chinese Language Summer Courses
There are several types of Chinese language summer courses available:
Intensive Chinese language courses: This type of program is focused on improving general language skills in all aspects (writing, reading, speaking, and listening). They typically consist of 20 hours of classes per week and may include cultural activities, sightseeing, and accommodation.
Chinese immersion courses: These programs offer a complete immersion experience in the Chinese language and culture. Students can live with Chinese families or in dormitories with other Chinese-speaking students, and participate in cultural activities and field trips.
Private intensive programs: Some institutions offer one-on-one tutoring for students who want to improve their Chinese language skills in a personalized manner.
Business Chinese courses: These programs are designed for advanced students who want to learn Chinese for business purposes, such as conducting business transactions, negotiating contracts, and communicating with Chinese clients.
You can learn more about all the possibilities to study Chinese in China by reading our comprehensive guide.
Best Cities to Study Chinese during Summer
Beijing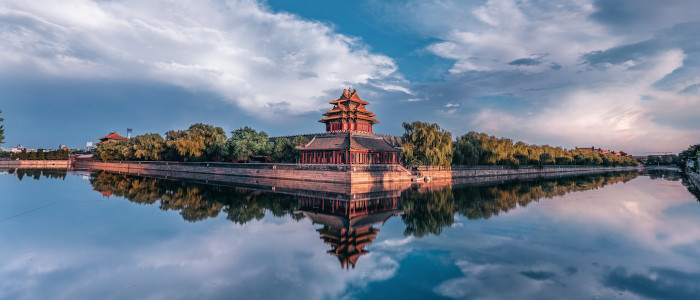 Pros
Cultural center of China
Top education institutions
International City
Chinese mandarin is close to the local dialect
Cons
High cost of living
Summers are extremely hot and humit
Big megalopolis
Pollution levels can be high
A summer Chinese language course in Beijing can be a great experience as it is the capital of China with a rich history and an interesting cultural scene. Beijing is also the basis for Mandarin Chinese.
However, full immersion can be difficult due to a large expat community, the city's continental climate can be challenging, and the size of the city can be overwhelming. Living near the school can help minimize travel time.
Top schools in Beijing
Shanghai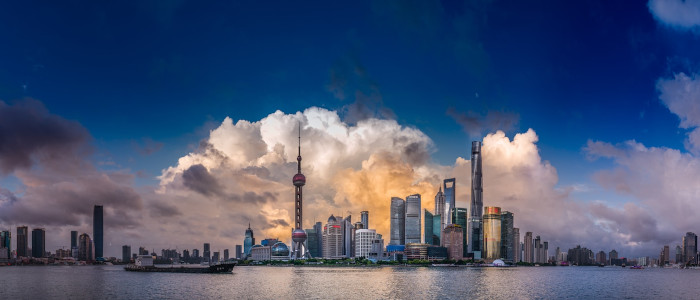 Pros
Economic center of China
Top education institutions
International City
Easy city to live for a foreigner
Cons
High cost of living
Summers are hot and humit
Local dialect is unintelligible for Mandarin speakers
Pollution levels can be high
Shanghai is a good option for first-time travelers due to its international nature and vibrant atmosphere.
However, it may not be the best option for those seeking full immersion in Mandarin as English is widely spoken and locals don't speak Mandarin among themselves. Additionally, the cost of living in Shanghai is relatively high.
Top schools in Shanghai
Qingdao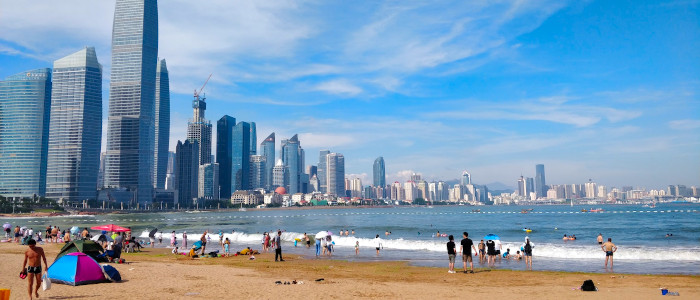 Pros
Cost of living lower than first tear cities
Big international city with relaxed lifestyle
Local dialect close to Mandarin
Beatiful seaside and pleanty of amenities
Cons
Not as easy to live for a foreigner than bigger cities
Cultural activities are great but not comparable to first-tier cities
Studying a summer Chinese course in Qingdao is an excellent choice because of its lower living expenses compared to bigger cities like Beijing and Shanghai, and its relaxed lifestyle with pleasant summer weather, beaches, and mountains. The city is also famous for its seafood and beer and has a rich history with beautiful architecture.
However, for a foreigner, living in the city may not be as easy as in other cities with bigger expat communities, and you may not find as many cultural and leisure activities as in first-tier cities.
Top schools in Qingdao

Kunming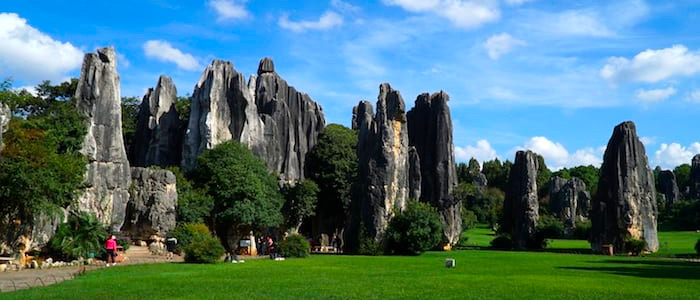 Pros
Summer temperatures are pleasant
Low cost of Living
Capital of one of the most culturally rich provinces in China
Mandarin is quite widespread
Cons
Not so well communicated with the rest of the country
Touristy city
If you dislike hot summers but enjoy outdoor activities, Kunming is an ideal destination to study Mandarin. The city has a low cost of living and a relatively large foreign community compared to other similarly-sized Chinese cities.
However, being located far from the country's economic hubs makes it less accessible, and during tourist season, the city can become crowded with visitors, affecting public services.
Top schools in Kunming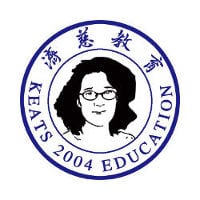 Guilin and Yangshuo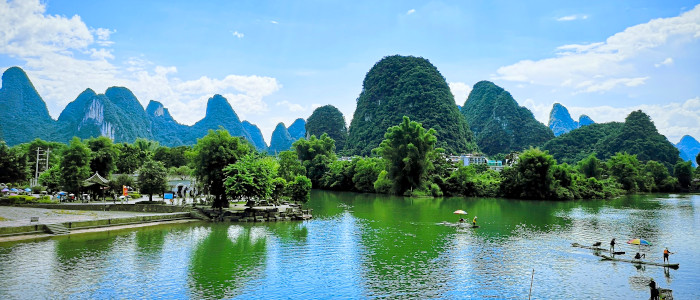 Pros
Low cost of living
Breathtaking natural landscapes to explore
Abundance of outdoor activities to engage in
Mandarin is widely spoken
Cons
Summers can get quite hot, although still preferable to other locations
Foreigners may face more challenges in their daily life compared to more international cities
Touristy city
Studying Mandarin in Guilin or Yangshuo is a great option due to the widespread use of Mandarin and the lower cost of living. The climate is also mild compared to other parts of the country.
However, the cities are very touristy during summer, leading to overcrowding and service disruptions.
Top schools in Guilin and Yangshuo
Best summer programs to study Chinese
Note: Although we only accept schools that have a good reputation, this list of private schools is a sponsored listing:
That's Mandarin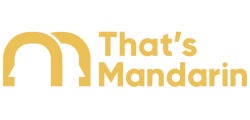 That's Mandarin is a premier Chinese language school in China and abroad. They've been delivering excellence in Chinese teaching since 2005, and served over 100,000 students on their Chinese learning journey.
Their Summer Chinese Immersion Program is made for those who want to make the most out of the summer. It's a great way to spend summer and learn Chinese in a more conducive environment than in a university while living in one of China's biggest cities: Beijing, Shanghai, Hangzhou, or Suzhou. It's a perfect opportunity to enjoy China and take your Chinese skills to the next level.
The program is suitable for Chinese learners of all levels.
Keats Chinese School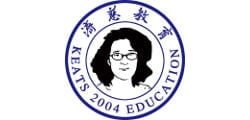 With its headquarters in Kunming, Keats Chinese School offers Chinese immersion language programs at 9 locations across Yunnan province. You can appreciate the stunningly beautiful scenery while studying Chinese intensively. Founded in 2004, Keats offers full services including single-room accommodation, 3 meals a day, and student insurance.
As one of the top Chinese language schools in China, Keats offers intensive one-on-one Chinese courses with Chinese cultural electives and small-group Chinese classes that have no more than 6 students in one class. The intensive one-on-one Chinese course has been the most popular program since the school started in 2004. We develop personalized learning materials exclusively for you to meet your learning goals and requirements. Intensive and immersive one-on-one Chinese instruction provides you with more opportunities to practice your spoken Chinese and get a real-time correction. Spending your summer in Kunming can't be a better choice because it is not hot in the summer.
Omeida Chinese Academy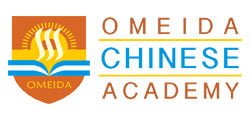 Omeida Chinese Academy, located in the stunning town of Yangshuo, offers immersive Chinese programs for students of all levels, including the popular Standard Course. This course provides half-day classroom learning and half-day free time for relaxing or self-study.
If you're on a tight budget, the Volunteer Program is an excellent option. Exchange just one hour of English conversation per day for free accommodation and tuition discounts to join the Chinese course.
For teens and kids aged 7 to 18, the Summer Camp program is the perfect way to immerse yourself in Chinese language and culture. With daily Chinese classes and a variety of cultural and outdoor activities, it's an unforgettable learning experience.
The Chinese Language Institute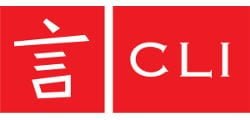 CLI's summer Immersion Program empowers students to learn Chinese and connect with China through 20 weekly hours of one-on-one intensive Chinese coursework with three unique Chinese teachers. Live at the beautiful 5-story CLI Center or with a local Guilin family and improve your Chinese every day while immersed within a language environment designed for rapid language acquisition.
Students can start any Monday of the summer and study for any number of weeks. You will be assigned three unique Chinese instructors — one for reading and writing, one for listening and speaking, and one comprehensive teacher. You can visit CLI's website to hear directly from students who have lived the experience.
LTL Mandarin School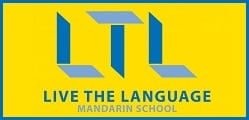 LTL Language School offers a multitude of Chinese courses from across the continent. Study Mandarin in small groups that average just three students, or individually for even faster progress in Beijing, Shanghai, Taipei or even Singapore.
They also offer an immersive program for those who really want to propel themselves toward fluency in the fastest way possible. The program takes place in little-known Chengde, where you'll barely see another foreigner and certainly won't hear any English spoken. This is the most immersive Mandarin program you'll partake in.
Other specialized programs include learning on the road with our Safari program, and for those of you in Beijing, you can even learn Chinese on the Great Wall.
All ages, nationalities, and backgrounds are welcome at LTL Mandarin School.
XMandarin

XMandarin Summer Mandarin courses are usually intensive small classes that help you learn more in a limited amount of time, although it is also possible to choose 1 on 1 courses, or create a mixed curriculum for maximum experience.
After the classes, you will have enough time to visit Qingdao, discover tasty food, experience the Qingdao Beer Festival, go to the beach to enjoy the sun and sea, join XMandarin's cultural events, and enjoy swimming, sailing, surfing, and diving.
SN Mandarin

SN Mandarin Summer Intenisve Programs are designed to help you achieve fluency in Mandarin, with small class sizes and personalized attention from experienced instructors. They also provide support for your visa application and great accommodation options.
Whether you're looking to improve your proficiency for personal or professional reasons, the summer intensive Chinese programs cater to all levels of learners, from beginners to advanced speakers. With engaging and interactive lessons, cultural experiences, and opportunities to practice your skills with fellow students. They offer programs from 2 to 10 weeks for both kids and adults.
GoEast Mandarin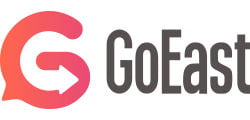 GoEast Mandarin is a Chinese language school based in Shanghai. GoEast teaches at all language levels both at its campuses of Shanghai Yangpu & Xuhui, and online. Every GoEast teacher has a university degree in Chinese linguistics-related major, is a native speaker of Chinese, and is fluent in English. Since 2012, GoEast Mandarin has taught thousands of students with a renewal rate of 90%. GoEast offers free open classes if you want to try it out.
Tips for preparing for a summer course in China
If you want more tips you can read our comprehensive guide about traveling to China
Get a free quote for your summer course in China
Photo Credits: Cover Photo by 育银 戚 from Pixabay
Beijing Photo by zhang kaiyv on Unsplash
Shanghai Photo by Bide Cui on Unsplash
Qingdao Photo by KJ Brix on Unsplash
Guilin Photo by Vigor Poodo on Unsplash