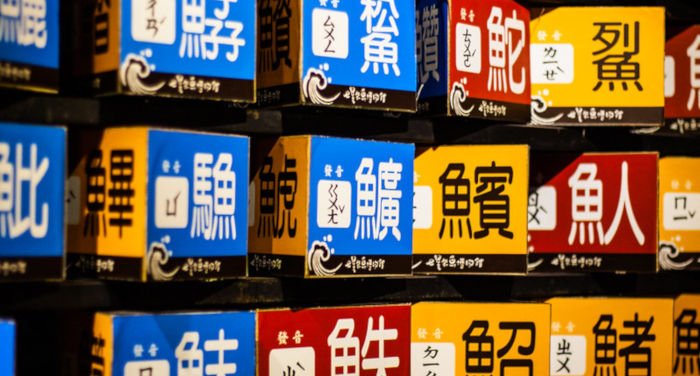 Cantonese isn't as big as mandarin, nor is it that popular among foreign learners. However, some people still want to learn the language, might they plan to relocate to the Southern Chinese areas, or have a family that speaks the language.
Cantonese is spoken in Macau, Hong Kong, and in the Guangdong province, including cities like Shenzhen and Guangzhou. Also, you've probably noticed that many Chinese communities overseas also speak the language in cities like San Francisco and London.
The reason is that many immigrants from Guangdong previously settled in larger cities in Europe and the US, preserving the language in these areas. Truth be told, Cantonese is not the easiest language to learn due to the many tones, for many people difficult pronunciation, and characters.
But, it's still possible and something you should try if you are interested in the language!
1. Learning Cantonese with Online Courses
Your first option is to learn Cantonese by attending online classes. The teachers will create the study material and it's good in the sense that you learn things in chronological order, at least you should do.
Let's start and review two popular options when people decide to take on Cantonese through online courses.
Cantoneseclass101
Cantoneseclass 101 has delivered more than 1,000,000 classes and helped numerous foreigners to learn to speak Cantonese. The website has been featured or mentioned in The New York Times, the Wall Street Journal, BBC, and more.
You can simply opt in to their courses by selecting the difficulty level (beginner, intermediate, advanced) and input your email address. If you decide to go for this option, you'll get access to:
More than 1,060 video and audio lessons
Energetic and knowledgeable hosts
Vocabulary learning tools and spaced repetition flashcards
Detailed PDF lesson notes
Lively lessons
Discussions
Learn on-the-go and anywhere!
They currently offer discounts and you can choose any of the following two packages:
Premium
Price: USD 6.90 per month
Included: Audio & Video Lesson Library and Comprehensive Study Tools
For more information, I recommend you to check their website as there's plenty of information regarding the course there.
Premium PLUS
Price: USD 15.78 per month
Included: Audio & Video Lesson Library and Comprehensive Study Tools
1-on-1 Learning
As you can see, the difference between the two is that Premium PLUS offers 1-on-1 learning which might help you to learn the language faster.
Learn Cantonese for Beginners: The Ultimate 80-Lesson Course (Udemy)
This course has accepted hundreds of students and currently has a rating of 4.4 / 5.0. You don't need any pre-knowledge of Cantonese to attend, but only an Adobe Acrobat Reader so that you can see the transcripts and PDF lesson notes.
The course is provided by Innovative Language Learning, LLC, since 2005, the company is the world's biggest language education mobile application developer, having more than 690 apps available in over 40 languages, which is kind of amazing.
As you can see by its name, you'll get access to 80 lessons to start speaking, writing, and understanding Cantonese in a short time. The following is included:
You'll learn how to write and read Cantonese
Professional teachers that help you sound like a native speaker via their pronunciation lessons
Learn basic Cantonese conversation skills with 3-minute video series (in total 3.5 hours on-demand video)
Improve your listening through comprehension lessons
Unlock bonus access to vocabulary lists and lesson transcripts
120 downloadable resources and lifetime access
The price of the course is USD 13.99 as you get an initial discount of 44%. There's a 30-day money-back guarantee in case you're not satisfied with the course material or instructors. Click here to know more about this course.
2. Learning Cantonese with Online Private Lessons
Let's review online private lessons that can help you to become an advanced Cantonese-speaker within a short time.
LTL Mandarin School
LTL Mandarin School is one of the most renowned private institutions in China with several schools in China and other countries.
LTL has been teaching its students online for years. These classes have been primarily in Mandarin, but with a demand for Cantonese growing, along with other Chinese dialects, they now offer courses in a host of other dialects, with Cantonese being the most popular after Mandarin.
Students can purchase a package of hours and study individually with a native Cantonese speaker as and when they wish.
With over ten years of experience teaching thousands of students, LTL is a very reliable option for studying Cantonese, Mandarin, or other dialects and also provides excellent customer service and teachers to fit all time zones.
At the moment they offer the following packages:
25 hours: 793 USD
50 hours: 1,585 USD
75 hours: 2,613 USD
100 hours: 2,704 USD
150 hours: 3,949 USD
200 hours: 5,265 USD
Italki
Italki is similar to UpWork in the sense that you can find teachers of various languages instantly and hire them for a fixed rate. They have plenty of Cantonese-speaking teachers available, you can see a complete list by visiting this page.
The website only helps students and teachers to connect 1-on-1 and they have more than 5 million students and 10,000 teachers registered. To exclude this company from this article is not an option.
Worth mentioning is also that Italki has been mentioned or featured in various newspapers, including BBC, Business Insider, The Huffington Post, and The Guardian.
You can learn how to speak as many as 130 languages on the website and can easily choose a teacher that you like.
How much does it cost?
It depends on which teacher you choose and their experience-level. Generally, you have to pay USD 8.7 – 15 per hour. You can also do trials that cost around 50% – 70% of a regular hour.
The great thing with Italki is also that you can see a presentation video of each teacher, an intro, and you can pick a date directly from their calendar to see their availability.
Preply
Preply is similar to italki in the sense that you can see a list of teachers and select one according to their languages, experience, and rates. The process is like follows:
Choose a tutor
Clarifying the details
First lesson payment
Lesson packages payment
Lesson confirmation and review
Leaving a review of the tutor
The company offers a wide range of services, not only 1-on-1 teaching, but also preparations for HSK, TOEFL, DELF, GMAT, IELTS, and more.
Each teacher writes a bio about themselves and you can also see what languages they speak, how many lessons they have provided, and how many students they help. You can also see the rating and price to hire each teacher, which generally costs from USD 20 – 25, depending on their experience and popularity.
3. Apps to use when Learning Cantonese
Let's have a look at some of the best applications that you can download to learn Cantonese, anywhere and anytime.
Dictionary
Pleco
Pleco is outspoken to be the world's best digital dictionary as it offers plenty of features and has a modern interface. It's by far one of the easiest applications to use, having the following key features:
OCR
Handwriting
Dictionaries
Audio
Flashcards
Screen Reader
Keep in mind that some of the features are available to non-paying users, while some are not and you have to opt-in for their paid version.
The company has been around for 20 years and offers free updates when possible.
If you're serious about learning Cantonese or Mandarin, you should give this application a try as I promise that you won't regret it!
Skritter: Learn to write
Skritter is one of your best options if you want to learn Chinese hand-writing by using an application. This is great as you can practice while sitting on the subway when waiting for someone, or similar. No papers or pens needed.
The application is visual with a simple layout and Skritter has features such as:
SRS flash card system
Writing tests directly on the touchscreen
Thousands of vocabulary lists
The possibility of creating your own vocabulary lists
Graphic and mnemotechnic representations to help you remember characters
Traditional and simplified characters
Others
You can try Skritter for free, but it costs 14.99 USD per month.
Our discount code is: "SDC3952″ (10% discount in all plans for new users).
Vocabulary Flashcards
If you're serious about learning Cantonese, you should also download an application that has vocabulary flashcards. Below I've included one example.
Memrise
Memrise was founded in 2010 and is a language-learning app where you memorize flashcards. It's fun and enjoyable, at the same time as you learn a new language. With more than 40 million users in 189 countries, Memrise has grown at an immense pace since its launch.
Memrise offers courses that have thousands of videos of native speakers as well, speaking from their hometowns and villages. Thus, you can learn local authentic accents and voices at the same time as you can enjoy the scenery in their background.
4. Textbooks
Finally, we will also review the authors of popular textbooks that help you to learn Cantonese.
Virginia Yip and Stephen Matthews Books
Virginia Yip and Stephen Matthews have written several books that have received great reviews on Amazon. I recommend you to check out the following books:
Basic Cantonese: A Grammar and Workbook
Price: USD 40.83
Intermediate Cantonese (Grammar Workbooks)
Price: USD 56.96
Virginia Yip is a famous writer and Hong Kong linguist that you can read about on Wikipedia.
Photo Credits:

Components of Chinese characters by Shenghung Lin