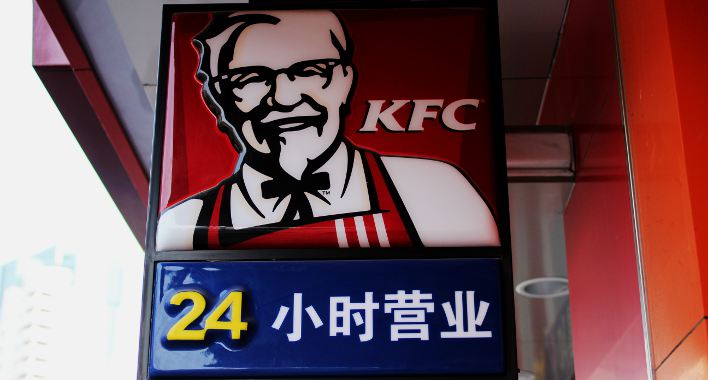 "There aren't many actual shortcuts. Things that look like shortcuts are actually detours (disguised as less work)," Seth Godin.
Today I want to talk about Remember the Hanzi, an alternative method to remember Chinese characters.
If you never heard about it, I suggest you to read my review of the method before to keep reading this article.
Seven reasons for which you should avoid Remember the Hanzi (if your goal is to speak Mandarin as fast as you can)
Remember the Hanzi provides only the meaning of the character. The method doesn't take into account pronunciation and tone. Moreover, the book only teaches you the single characters, one by one. No grammar nor structure. And you have to learn a bit of structure if you want to speak Chinese. Please do not believe who tells you that "Mandarin hasn't any grammar."
Many characters are easy to remember because you see them everyday, because they have a particular form or because you are able to recall the context in which you learned them. Unfortunately, if you are planning to follow the Remember the Hanzi's method, you should learn each character through a story. The reason is that the character may become the primitive of other characters later on (for instance 木+目+心=想). This method is based on the reverse engineer, which requires a disciplined imagination. There is no room for improvisation here!
Because of the massive number of characters you are going to learn and the nature of the method, you must associate only a meaning per character. And it has to be the meaning that Heisig – the inventor of the method – suggested to you. This is necessary for avoiding mixing up the characters later on. However to associate a Chinese character to only a meaning is often misleading as the characters – especially the most common – may assume a lot of different meanings, depending on the context.
Let's suppose that you made up your little story to learn your character. You will be often forced to reconstruct the story to remember the meaning of the character. This process may take ten seconds or even more. Does this looks natural to you? Good, because neither to me. Someone will argue that after you repeat and revisit the character enough times, you'll remember it quickly. Uh? Are you kidding me? The whole point of Remember the Hanzi is that you haven't to go through endless repetitions to learn a character.
The same discussion holds true for writing. The people that learn how to write Chinese characters with Remember the Hanzi are often slower. This method was invented in the seventies, in the pre-smartphones geological era. Nowadays there are more efficient tools to learn how to write Chinese characters, Skritter in primis.
The more I speak with Chinese learners the more I get the impression that the majority of students that choose the Remember the Hanzi path are looking for a shortcut. Now, are you sure that going through 3,000 characters and invent a nice story for each of them so that you end up some months (or years) later with a theoretical knowledge that you can't exploit yet to talk (see the first two points) is a shortcut? Because it looks like a lot of work to me. A very lonely one.
Am I saying that Remember the Hanzi is garbage and all the raving fans of Heisig are wrong?
Nope!
I think that Heisig had a fantastic idea and – most important – the perseverance to realize it. While he was a simple student of Japanese language in Tokyo he had the balls to challenge the old dinosaurs (that is the Japanese language Professors) and stand up to defend his method till he got his first version of the book published.
Also, Remember the Hanzi is an amazing taxonomy of Chinese characters and I recommend it to all the people that love characters for their intrinsic beauty (and don't consider them as an obstacle between them and Mandarin), to the ones that can already speaking some Mandarin but are trying to take their skills (especially writing skills) to the next levels and to all the lovers of reverse engineering.
Learn Chinese: My lazy way (Month eleven)
I'm still in Italy so I didn't practice Chinese that much.
I've kept at my Anki daily flashcards review and ChinesePod.
I'm also using Skritter since two months and I like it.
I think that it's better to have a clear goal so my objective is to learn how to write the characters of the HSK lists (quite a long-term goal).
At the moment I practice writing with Skritter ten minutes per day and it's a great fun.
Why only ten minutes? Because I'm afraid that if I use it too much I will burn out soon.
Photo Credits: Photos by Sapore di Cina