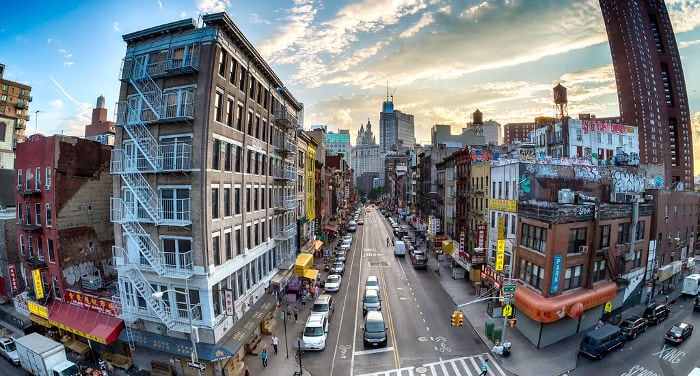 Before you begin
New York is probably one of the best places to study Chinese outside of China, as it has a large number of establishments that teach the language as well as an abundant Chinese community with a high level of education. In this article, we are going to analyze where to study Chinese in New York and what to keep in mind when doing so.
Study Chinese in New York City – Index
The Chinese community in New York City
New York is considered the city with the largest number of residents of Chinese origin outside of China, with more than 800,000 people, and contains at least 6 "Chinatowns." Its Chinese communities are very diverse.
While historically, they mainly came from the rural areas of Fujian and Zhejian, with a limited knowledge of Mandarin, over the past years, many Chinese people from different areas with high levels of education have established themselves in the city.
Because of this, today, New York is one of the best places to find quality native Mandarin teachers.
Public schools in New York City
The Confucius Institute
The Confucius Institute is the institution that represents the China National Office for Teaching Chinese as a Foreign Language (Hanban), an institution within the Ministry of Education of the People's Republic of China, and which is responsible for promoting Chinese language and culture across the globe. The Confucius Institute collaborates with different universities in New York, such as SUNY College of Optometry and The State University of New York. At these centers, you will be able to find Chinese lessons taught by the Confucius Institute.
China Institute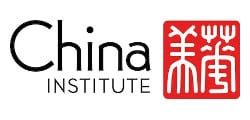 The China Institute was founded in 1926 to promote intercultural collaboration between the United States and China, and is the oldest educational institution of its type in the United States. Since 2006, the China Institute and Hanban have been collaborating, thus creating the first Confucius Institute in the city. Its institution offers all sorts of culture and language classes as well as workshops intended both for native and non-native speakers.
Private schools in New York City
Mandarin House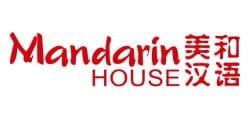 Mandarin House is an educational establishment specialized in teaching Chinese, with multiple branches in China as well as in the city of New York. It is certified by the Hanban, which means that its students have the possibility of writing official HSK, BCT and YCT exams at its centers. It offers a multitude of courses for adults, children and professionals, as well as both individual and group lessons. Its lessons use its own materials and its teachers hold degrees in teaching Chinese. It also offers the possibility of going to China to study while living with a local family. Without a doubt, this is an establishment to consider, although its price is quite high.
Fast Learning Chinese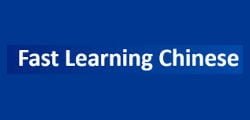 Fast Learning Chinese is a small private school located in Manhattan with more than 10 years of experience teaching Chinese. Fast Learning Chinese has a very good reputation and is an ideal option for people looking for more personalized teaching and more close-up treatment. The groups are small and classes have a good price. It is also possible to try out the first lesson for free before signing up for the course.
What to keep in mind before signing up for a Chinese class in New York
There is no doubt that the previous list is missing many schools that also offer quality courses. Even so, there are a few things that you should keep in mind before choosing a center to study Chinese. Below, I list the most common problems that people run into with respect to courses available in the city, and which have a decisive effect on quality.
1. Teachers
One of the main problems that many language academies have is the inability to assess the quality of Chinese teachers. Finding good Chinese teachers in New York can be a bit complicated at times.
As opposed to what happens with native speakers of other languages, Chinese people residing abroad largely tend to come from rural areas, where dialects very different from standard Mandarin are spoken, such as from the provinces of Zhejiang and Fujian. Being Chinese does not mean that someone is a native speaker of Mandarin Chinese, and even less so that they know how to teach.
The fact that a school teaches multiple languages does not qualify it to teach Chinese, especially if it doesn't have a person who is capable of evaluating the teacher's level of skill in the language. Because of this, I recommend that before choosing a course, you ask yourself: Who chooses the teachers?
2. Study programs
Chinese is a language that is very different from Western languages, which means that to learn it, you can't use the same system as for other languages. One of the common problems that educational centers have is copying study programs that have given good results for other languages like French or Spanish.
If you combine this with the fact that the majority of Chinese teachers have not been trained in teaching Chinese to non-native speakers, it's very likely that they won't have a teaching method and will follow the school's study program, designed by someone who doesn't even know how to speak Chinese.
3. Wages
There is a predominant idea that Chinese people don't mind working for low wages. However, highly-educated Chinese people that therefore have the ability to be good teachers will not be happy with just any salary.
Therefore, before choosing a cheap course with small groups, I recommend that you ask yourself how much they could be paying the teacher. If the salary has to be really low for the school to be able to make a profit, don't expect the teacher to be very committed to their work, as they won't care about losing their job at all.
Photo Credits:

G+ 2nd Anniversary Photowalk by Roman Kruglov