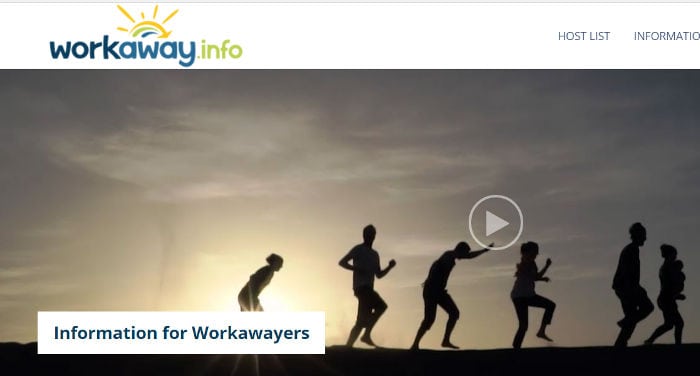 If you're reading this article, perhaps you've had the desire to take off for Southeast Asia with a backpack a million times, but between saying and doing there's a thousand existential questions you have to ask yourself and you shelved the idea.
Am I wrong?
If the answer is "no" then keep reading. In fact I hope that this article will help you dissipate your indecision.
I'll start by saying that thanks to the "sharing economy", everything has become more accessible and you can share everyday goods and services: your house, your sofa, your car and even your time. A system no longer based on purchasing but reuse, trust and collaboration.
To take off on a long trip,therefore, you can trust in collaborative sites such as Workaway, Helpex, Wwoofer and many others.
Each specializes in a field and these sites allow you to offer non-specialized labor for education or social causes for free in exchange for hospitality, and the chance to come into contact with local populations.
What is Workaway?
Workaway, in particular, is an exchange project for finding food and lodging in exchange for work: a way for sustainable travel for you and the country hosting you, for the long term and throughout the world.
How does Workaway work?
First you have to subscribe to the platform by creating an account. You have two choices: register as single or as a couple. The annual subscription costs 32 Euro for a personal account and 42 Euro for a couple. On the subscription page you'll be asked to write a short biography, where you'll indicate your specifics and interests.
I recommend that you be as sincere as possible, but also creative. At times, if you indicate which countries you're interested in or other specifics, you might be contacted directly, which is what happened to me!
What types of offers can you find
This isn't about an actual paid job, even though there are announcements where you're offered the chance to collaborate, but rather you would be working four or five hours a day, five days a week. For the rest of the time you're free to get to know the area and people where you're working, as well as the country you're in.
To see what types of offers are available, all you have to do is go into the hostlist, where you'll find all the work offers according to country you wish to visit and by task. You really can find anything; in fact, I recommend that you use the filters and choose only the type of work you want to offer.
There's a wide choice available, going from working in hostels and restaurants to factories and babysitting, from teaching yoga, English and animation, gardeners, but even management jobs, communication and marketing, creating websites and promoting new businesses, photography and others.
Before sending a request you can check the type of work offered and availability. For example, if you decide to leave in March, check the graphic on the host page if that month is available or if they're not looking for volunteers.
In addition, you can see the specifics of what the work entails and what your activities would be. In the description there is also information about the lodging offered, and the food, which is not always guaranteed. Lastly, at the end of the descriptive tab there is other information about the location, what to do in your free time, how many volunteers the place can handle and other things at the host's discretion.
To conclude, there are reviews from other volunteers, which are very important for understanding what you're getting into.
When you send your request to a host, you have to wait for an answer, hopefully a positive one, but in case nobody gets back to you don't despair: there are lots of other offers waiting for you!
Practical advice (before leaving)
When you come into contact with the host, the email will go right to your personal email account so remember to check it. Make sure to get all necessary contact information (telephone, email, address) and be able to, upon arrival, to take the necessary means of transportation to get where you need to go. I say this because at times the offers can be from rural areas, outside of the tourist routes and therefore not easily reached.
Don't forget to see about visas, if they are necessary for the country you'll be staying in. Workaway is a volunteer project and falls under the specific visa request (unless you don't want to say a few weeks using this opportunity). In that case you should just apply for a tourist visa.
Workaway, besides being a window of opportunity for low cost travel, is also a great opportunity for learning and trying out new activities or passions that you never thought you'd get the chance to deepen.
In just a few years it has become a community for meeting other travelers who are passionate about travel and cultural exchange. It's a way to get to know other volunteers with whom you can share life experiences.
All that's left for you to do is navigate to the site, prepare your suitcase and go discover the world!