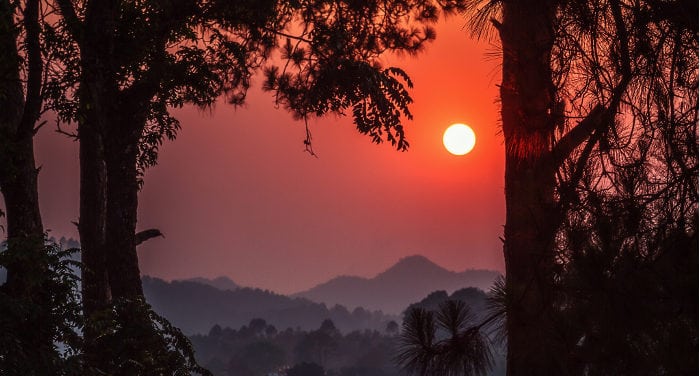 Some tourism information in Myanmar
Myanmar has a rather new tourism industry and has only opened to travelers to in recent years. Because of this, there are still unexplored parts, authentic but still very undeveloped; much is due to the military dictatorship that kept the country closed and even today you can't access certain regions without permission from the Ministry of Tourism. That said, the following guide will bring you to known and explored places that are just as unmissable and fascinating.
After visiting Yangon, I recommend you take a train for Kalaw, spending a day in this peaceful mountain village, then go on foot by trekking 60 km, more or less, to Inle Lake.
How to get to Kalaw by train
From Yangon you can take a night train leaving at 21:00, heading to the capital Naypyidaw, where you'll arrive at 6 in the morning, after 9 hours of traveling on a train that's rather folkloric. From the capital you'll take another train to get to Thazi in 3 hours.
I recommend that you spend a night in the village and take a train (for just 1,800 Kyat, or a little more than a Euro) early in the morning, to get to Kalaw just after sunrise: certainly one of the most evocative routes in all of Myanmar.
If you prefer, you can also get to Kalaw by bus or minivan, but the price is just a little more than the train, and is certainly less characteristic; so it will depend on the time you have available – because the trains are slow -and your ability to adapt.
What to do in Kalaw?
Kalaw is known, above all else, as the starting point of organized treks to Inle Lake, but besides this, dedicating a day is is the good and right thing to do, even just to relax before the kilometers that separate you from the highly praised lake.
Kalaw is located on a high hill, offering fresh air that is pleasant, especially in the hottest months, with a panoramic view of the surrounding hills.
In the center you'll find the Aung Chang Tha stupa, luminous and precious with all its mosaics in glass, gold and silver. You can't miss the weekend market, one of the largest markets in Shan state, where the residents of the surrounding mountains go down to sell their home-made products, a point of sale for producers and sellers.
You'll find yourself submerged in colors and goodness. The cuisine in this area is influenced by Indian dishes, cooked by second generation immigrants, who settled in these parts during time of British dominion.
In the center of town you'll find two temples: Thein Taung Paya and Dhamma Yon.
Where to stay in Kalaw
Unlike other places in Myanmar, in Kalaw there are many guesthouses, which besides being rather cheap, even though shared, offer a delicious breakfast and organize tours of two/three days of trekking to Inle Lake.
I recommend the Golden Lyly Guest House, a clean and welcoming typical Burmese house with hillside views, where in the morning they make the best crepes with jam and banana and a bowl of fresh fruit, all accompanied by tea or coffee with a quiet, welcoming and respectful staff.
Three days of trekking from Kalaw to Inle Lake: 60 km of beauty
As I said, there are countless local tourist agencies that organize trekking, trips to the surrounding area, and bike tours. You can either go to one of these on the street or consult with your Guest House which will certainly be able to direct you. I opted for 3 days of trekking with the King Trekking agency, connected to the Golden Lily where I stayed, with whom I was quite pleased considering the balance between quality and price.
During the three days of trekking you'll cover about 60 km between hills, fields of grains, chili peppers, ginger, eggplant, potatoes and cabbage, waterfalls and rivers, rice paddies, mountains, and countless villages frozen in time (considering that there are about 70 different ethnic groups in Myanmar).
You'll travel about 20 km the first day, where after about 8 hours, you'll arrive at a village where you'll stay in a typical Shan home, the state you're trekking in, hosted by a family that will cook an abundant dinner and breakfast, offering lots of colorful dishes along with rivers of tea.
The second night, after another 20 km of walking, you'll sleep in a monastery on a thin mattress on a wood floor, and you'll have the chance to observe up close the children that study there and begin their day at 4 in the morning reciting chants and other rites that I won't reveal so as not to ruin the surprise.
The third day, after more climbing and walking you'll come to Inle Lake, in the town of Nyangshwe, tired but satisfied. You'll have completed a tremendous walk, especially because of the people you'll meet, who are often unaware of how a foreigner could do it. You'll be surprised at their goodness and the discreet and sincere smiles of the children. This is one of the most authentic and special parts of ex Burma.
Where to stay in Nyaungshwe
Nyaungshwe is the main access point for the lake, and upon arriving you'll have to pay the entrance tax. Nyangshwe is a small town full of restaurants and cheap guesthouses, but if you have the means, you can also choose to stay in one of the beautiful hotels directly facing the river near the boat dock.
What to do at Inle Lake and around?
There are many things you can do, but to get acquainted with the place and its inhabitants you can rent a bike for a price of 1,500 Kyat for half a day, and explore the area around the lake in solitude and get an idea of what lake life is like. Just 8 km from Nyangshwe, through hills filled with stupas, you'll find the peaceful village of Khaung Daing, of the Intha ethnicity, a beautiful little town with a temple and monks.
The next day you can opt for a boat tour on the lake, which is indispensable to see and discover daily life on this famous Burmese body of water.
To explore, all you have to do is walk along the town's canals where you'll be approached by boat owners offering you a day on the lake for around 15,000 Kyat, which will be shared with other adventurous travelers like yourself.
During the tour on the lake you'll have the honor of meeting fishermen who in dancing turns, row with one leg and keep their balance and hands free to fish. You'll be enchanted by these special men of the lake. Try to get there for sunset, because it will be an even more magical and surreal experience, with the reflections of the sun on the floating villages, the lake's vegetation and fishermen-ballerinas who silently fish undisturbed in the background.
Continuing on along the lake, your boat driver will probably take you to a floating market, whose location changes every day, then to Phaw Khone, a village on stilts where there are workshops with women making highly-prized fabrics (such as those with lotus flower thread), then to the village of Nampan, where they produce cigars and a there's silver workshop, and lastly Hpe Kyaung Temple, better known as Jumping Cat Monastery. It has been said that in this temple monks once trained cats to jump through rings.
In summary, you'll have a ton of choices, and might even find something else to do: that's the best part about unexplored countries, or at least almost unexplored. Have fun discovering!
Photo Credits:

kalaw sunset by roman korzh