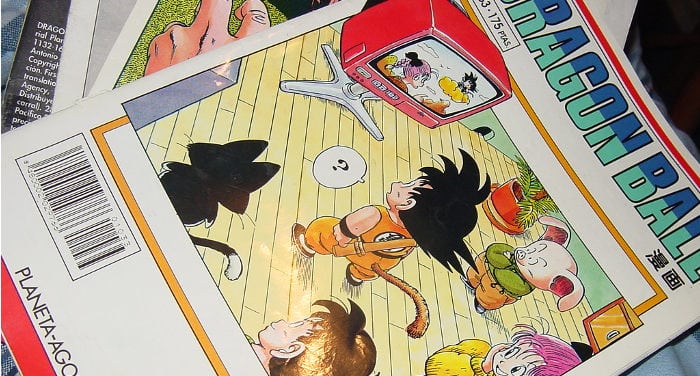 The birth of Dragon Ball
For those, alas, who still don't know, Dragon Ball (ドラゴンボール)is a manga written and illustrated by the very famous Japanese designer Toriyama Akira 鳥山明 (also the creator of the manga and anime Dr. Slump and Arale), originally published in installments in the famous magazine Weekly Shonen Jump around 1984, with weekly episodes.
The manga was then adapted into two well-known anime series, Dragon Ball and Dragon Ball Z, broadcast on Japanese television since 1986, produced by Toei Animation, a famous Japanese animation studio.
Later two sequels were made, Dragon Ball GT and Dragon Ball Super (still on the air), as well as a few animated films (they're already up to 19!) and a sort of a remake of Dragon Ball Z, called Dragon Ball Kai which, essentially, is a correct and revisited version of the Z series.
As was already said, from its first release, Dragon Ball has become one of the most famous manga and anime series worldwide of all time, not to mention the second greatest in sales, with more than 200 million copies, after the very popular pirate series, One Piece.
Amazingly, the greatest and best known mangaka 漫画家 (masters of Manga) of all time – Eiichiro Oda (One Piece), Masashi Kishimoto (Naruto), Tite Kubo (Bleach), Hiro Mashima (Fairy Tale) – have cited Dragon Ball as a source of inspiration. [Read more…]