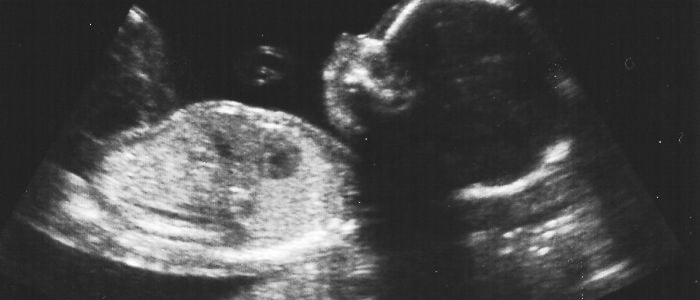 The Series: Raising an Expat Kid in China
This is the second in a series of articles, here you find the first: Raising an Expat Kid in China: Who is a Third Culture Kid?. The next two articles will explore: Children during the grade school years, and how teenagers adapt as third culture kids and their thoughts on going to school in China vs. their home country.
This series is written with the voice of TCK adults, expat parents, children, and young adults all currently or recently living in China.
If you make a conscious decision to become an expat anywhere in the world, it's best to adopt the philosophy, "embracing where you live". You and your children will get so much more out of the incredible experience of living abroad if you do!
Let's get started!
Having a baby is stressful!
Don't get me wrong, it's probably the most memorable experience in a parent's life. Have you ever noticed how soon-to-be parents seem to glow when they're expecting? They kind of seem like they are floating around on a cloud of bliss.
But still, it's full of huge decisions that could influence you and your baby's health. Luckily, you have have family, friends, colleagues, neighbors, and a few random strangers that can all tell you how wonderful their obstetrician was, and where they bought the "must have" stroller.
Of course, they will also weigh in on pain relief drugs during labor vs. "natural birth", vaginal birth vs. cesarean section, breastfeeding vs. formula, and many, many more tidbits, since they are now a "baby expert". At some point you just have to turn off the noise, and make decisions that are right for you, your family, and your baby.
That's what would happen if you were giving birth in your native country anyway. Here in China expats go through the same highs and lows. It's something like, "Yay! We're pregnant!" to, "Oh shit! We're pregnant in China!" OK, well, maybe not exactly the same highs and lows.
++ …Yay! You're Pregnant!
The great thing about having a baby anywhere in the world is that you can be pretty sure that they've been doing it for a long long time, and therefore have a lot of experience. And if you're having a baby in China, you can also be comforted by the fact that there are 1.3 billion Chinese babies that made it out of the womb and are currently walking around the Middle Kingdom.
Still, preparing to have a baby is about being comfortable, and that starts with finding an obstetrician that you like, or at least respect, but maybe more importantly, one with whom you can communicate. After all, you want to be crystal clear about their thoughts on prenatal care, pain relief during labor, and in which situations a c-section should be performed.
You also want to find a hospital that is relatively nearby, that has a staff that instills confidence, and, again, that you can communicate with easily. Obviously, this hospital must meet your standards as far as cleanliness, modern equipment, and possibly a good cafeteria. Of course, when you are in labor you probably won't notice how clean it is, or how good the food is, so again, maybe the ability to communicate really is the most important thing.
I happen to live in Shenzhen a place in China where you actually have a choice of having a baby in mainland China or Hong Kong (technically China, but don't tell the Hong Kongese). The difference is that, Hong Kong has some western roots, and therefore, theoretically, will be more like the birthing process in the west.
Of the expat families I interviewed for this article, only one had their baby in mainland China, and that was because the mother is a Chinese native. All the other families who had their babies in Hong Kong said that mostly they felt good about the prospect of having their baby in mainland China. So why did they all opt for Hong Kong?
You guessed it, the language barrier. In one case, a father, who is technically fluent, said, "if things start going wrong you want to be able to fully understand what's happening." One mother said, "I am sure that Chinese people know how to deliver babies, but I was worried about not being able to communicate, especially since this was my first baby, and I didn't know what to expect in the first place".
When I asked the family that gave birth in mainland China why they chose a mainland hospital over a Hong Kong hospital, they said, "because language wasn't an issue for us". In other words, everything else felt equal to them.
— —…Oh Shit! We're pregnant in China!
Is it really the case that mainland China offers the same facilities as a westernized place like Hong Kong? If it is, then why are Chinese woman going to the USA and up until 3 years ago crossing the border to Hong Kong to give birth?
"When we arrived [in China], the Hong Kong [hospitals] were saturated with mainland Chinese wanting to have their babies there… It was stressful because I thought I would have to have my child in [mainland] China for lack of doctors and facilities available in Hong Kong. Fortunately [for us], the law changed suddenly and no more mainland Chinese could have their babies in Hong Kong, it freed all doctors and facilities when we needed them."
Some sources guess that as many as 20,000 Chinese women give birth in the USA every year. And places like Thailand are world famous for medical, or in this case maternity tourism. So, if China "has the facilities", why are all these Chinese women looking for a very expensive alternative?
It turns out that the Chinese parents aren't necessarily worried about Chinese medical services, they are giving birth in USA or Hong Kong because they are/were just really trying give their child a leg up (US passport/Hong Kong ID Card) in the crowded competitive country that is modern China.
In first-tier Chinese cities there are state of the art VIP hospitals or VIP wards. These places have been described as "nicer than anything back home", "the facilities are like a 5 star hotel". That said, do your homework before you end up in the hospital!
Besides how modern the facilities are, there are other factors to consider as well. Be aware of the Chinese calendar for instance. "The shortage of beds was because it was the year of the Dragon and people wanted a 'Dragon baby'… So we were in the hallway for roughly 3 hours".
The father-to-be and other family may not be allowed in the birthing room. "[My wife] was admitted into a room where expecting mothers were being monitored, but no family members were allowed in the room…I was not allowed to be in the room as my son was being born. My wife was completely alone".
Communication aside, would you have another baby in China? "I would have another baby here definitely. I am not sure if we would opt for Hong Kong or [mainland] China. Advice that I would give to anyone about to give birth here would be, to look at your insurance closely and see what is covered. [In some cases] it is much, much cheaper to deliver and receive prenatal care in [mainland] China rather than Hong Kong."
And, I would add, find a translator that you feel can adequately communicate your needs.
The Milk (Infant Formula) Scandal of 2008
One of the main concerns I hear from expat and Chinese parents involves the "milk scandal of 2008". The scandal involved infant formula being cut with melamine, a chemical used to produce plastics and fertilizer. NBC news described the process this way, "the chemical gives the appearance of higher protein content when added to milk, leading to protein deficiency in the formula".
The Associated Press reported, "Six infants died from kidney stones and other kidney damage with an estimated 54,000 babies being hospitalized". According to The Guardian, the contaminated formula was responsible for "causing illnesses in nearly 300,000 others".
More than seven years later, every time I cross the Hong Kong/Shenzhen border I see Chinese and expat families loaded up with as much infant formula that's allowed, 2 tins per person. The new Hong Kong law stipulates a penalty of up to $64,500 and two years in prison for anyone convicted of breaking the milk powder export limit.
One mother told me, "We were fortunate to have my parents come to visit us during [my baby's] 2nd month, and [they] brought 12 cans of formula in their suitcases". Another said, "We shipped it from the Netherlands".
Luckily, it is not necessary for you to live near Hong Kong or have you family deliver it from half way round the world, because the Chinese are also demanding foreign brands of infant formula. According to a Bloomberg article from March of this year, "China…consumed a third of the [infant formula] industry's $62 billion in global sales last year". This means that these products are available to order on Chinese internet services such as Alibaba and Taobao.
I'm a China Baby
Some of my expat friends recently had a babies here in China. I sometimes imagine a conversation between them and their future college roommate that goes like this:
"Where are you from?"
"Oh, I've lived all over".
"Well, where were you born?"
"I was born in China".
"Really! You don't look Chinese".
That's true, but if you whistle I might start peeing".
It turns out that the Chinese are masters at potty training. To the chagrin of many expats and some Chinese, this potty training can be quite public. I remember in my first week in China I walked by a grandparent holding a toddler over some bushes and giving her a high-pitched whistle. Sure enough the baby peed on demand!
Recently though many Chinese parents are moving away from the easy pee split pants and opting to use diapers. In fact, according to an August 2015 Wall Street Journal article, Chinese diaper sales have increased about 5 billion dollars over the last 5 years.
I was told that the year before I moved to China (2010), you would daily see foreign women with a stack of diapers crossing the Hong Kong/Shenzhen border. The year I moved here I could find diapers in any grocery store. But in true Chinese fashion, "although diapers are easily available, there is not a consistent stock/inventory at a particular location. Sometimes it takes multiple trips to the same or different stores to find the size or style that you need".
Third Culture Baby and Ayi
In the first article in this series, "Raising a Expat Kid in China: Who is a Third Culture Kid", I defined the term Third Culture Kid (TCK). The definition includes the idea that kids incorporate cultural norms from the host country. For babies and toddlers this is mostly influenced by the family Ayi, or Chinese nanny.
"Ayi" literally means aunt, and is widely used to address a women of "one's parents' generation". The fact that this traditional term for aunt has morphed into the the person that cares for your house and children is no accident. Many Chinese tell me that their Ayi has "been with them for years" and "is like a family member".
Many expats feel similar. "[Our] Ayi is so precious to us. We are very lucky to have a very loving person to our child who would do anything for him". "Our little one loves our Ayi and considers her a part of the family. She is another trusted adult in my children's lives". "Our Ayi has helped us tremendously and I feel I have learned a lot of the Chinese culture of caring for a baby from [her]. "I really value the close relationship [my baby and Ayi] have and think we are very lucky to have [her].
It's absolutely true that the Chinese seem to have a general deep rooted cultural love of children. However, finding that perfect fit with an Ayi on the first try doesn't always work. An Ayi maybe be the sweetest person, but remember there are always some cultural differences. For example, "Daddy, Ayi let me poop in the bushes at the playground", might be frowned upon.
About two years ago I saw a little western boy about 3 years old wandering around our building's lobby crying. He didn't speak English, but eventually we found out (with the help of a Spanish speaker) that he woke up from his nap and there was no one in the house. The Ayi had gone out to take his baby sister for a stroll. When the Ayi was confronted with this she shrugged. Chalk it up to cultural differences I guess.
"Ayi was a big influence on my son's life since my wife and I both work. The Ayi will give little cues to "help our daughters get potty trained and that also help them to eat, sleep, play, etc". Of course, the main long term influence your Ayi will have is in the language department.
China has fast become the economic center of the world and many expat parents hope that their children will grow up as native Chinese speakers. After all, as a college graduate that has a native's grasp of the Chinese language and a deep understanding of Chinese culture may have an advantage in our not too distant future.