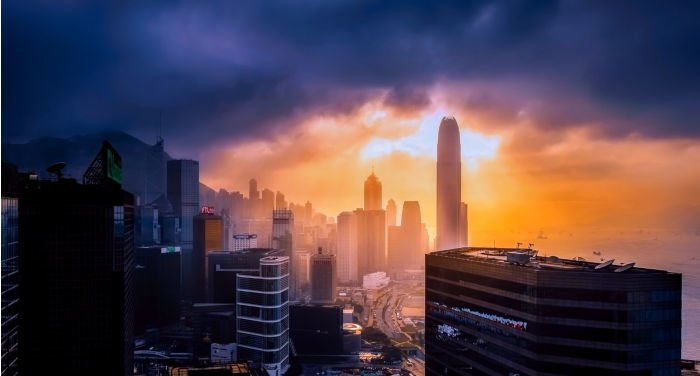 Hong Kong has the most expensive real estate market in the world and the young generation is mainly to suffer. However, as property prices reach all time highs, we've seen a new industry and trend popping up, namely "coliving".
In this article, you'll learn what coliving really means (in modern terms), which companies that offer this kind of service in Hong Kong, how much it costs, and more.
Let's start and have a look what the definition of coliving is.
What is a coliving space?
Coliving has existed for centuries, but the modern version we hear about in the media of has been around since the 1930s.
So how does it work?
Most of the times, you rent a small room, starting with 1-3 months. You share a living room, kitchen, and sometimes get access to gyms, rooftops, and other facilities who stay in the "community".
It's become an effective and affordable option for companies to let young professionals live centrally, but without the necessity of paying hefty rents and signing up for a whole year.
Interestingly, some coliving spaces have taken it as far as to ensure tenants well-being and make detailed pre-assessments before accepting new tenants.
Simply put, they seek to find like minded people who are of a similar age and background as other tenants. This is believed to increase other tenants' satisfaction and the success of the community in general.
Here, people can not only live together, but share ideas and widen their networks, a reason why coliving spaces have slowly turned into a hybrid of coworking spaces.
With all the benefits coliving spaces have to offer, it's not hard to understand why it's now widely seen in the news and has created a totally new niche industry.
For how long time do I need to sign up?
It depends on the service provider. Often, you need to sign up for at least a month. However, some companies require that you stay for a longer time. For example, The Bibliotheque (see below) requires a minimum stay of 3 months.
Best coliving spaces in Hong Kong
The coliving industry has exploded and is still in an early stage. Still, there are a number of operators who have seen the potentials and acquired whole buildings for coliving purposes.
Let's have a look at some of the most popular coliving spaces in Hong Kong at the moment.
Weave
Weave was one of the earliest coliving spaces in Hong Kong and has grown fast since its inception in August 2018. Only three months later, Warburg Pincus informed it plans to invest as much as 418 millions USD in the company.
Weave offers 160 modern but small units ranging between around 9 – 12 square meters and with rents starting at 6,900 HKD.
You'll have your own private bathroom and get access to a gym, living room, rooftop, and kitchen.
Address: 36 Boundary St, Prince Edward, Hong Kong
The Bibliotheque
Bibliotheque is a big coliving space located in Kowloon. However, it resembles more of a hostel as you need to share a room with 11 other people, where females and males are separated.
At least with the current rooms featured.
Each floor has its own theme including everything from cooking, movies, design, sports, and fashion.
The minimum stay is 90 days and prices start from around 3,000 HKD a month.
Bibliotheque pays a lot attention to hosting like-minded tenants, a reason why they only accept people aged between 18 – 38.
Address: 10-12 Dundas St, Mong Kok, Hong Kong
Campfire
We've already presented Campfire in our separate article about coworking spaces in Hong Kong. Interestingly, Campfire offers both coworking an coliving services.
Campfire is located in the less costly area of Sham Shui Po, has 80 rooms, and fees that range between 9,000 – 15,000 HKD a month. According to the co-founder, Wang Tse, many of the clients are corporations who look for housing to interns and short-term staff.
This is something we see for other coliving spaces as well.
Address: 170-172 Kiu Kiang St, Sham Shui Po, Hong Kong
The Nate
The Nate is located on Nathan Road in Tsim Sha Tsui and offers modern and bright studio units. The studios are comparably spacious and some even come with small private balconies and bath tubs.
The rates are a bit higher compared to other service providers and ranges from 15,000 – 25,000 HKD a month.
Address: 176 Nathan Rd, Tsim Sha Tsui, Hong Kong
M3
M3 was one of the earliest coliving space providers in Hong Kong and offers accommodation in four different locations: Prince Edward, Tsim Sha Tsui, and Sham Shui Po.
Around 70% of M3's tenants are aged 22 – 28 and works in industries like law, banking, and accountancy according to the founder, Samuel Gu.
The rooms are comparably cheap and range from 4,500 – 13,600 HKD a month. You'll also have access to common areas, a kitchen, and a gym.
Addresses:
1) 57-59 Tai Nan St, Prince Edward
2) Flat C & D, 8/F, Lyton Building, 36-38 Mody Road, Tsim Sha Tsui
3) Cheong Lok Building, 199 Cheung Sha Wan Rd, Sham Shui Po
Studio Studio
Studio Studio is another well-known coliving service provider and located in Wan Chai. The units have a size of 100 – 280 square feet (around 9 – 25 square meters) and cost between 6,000 – 16,500 HKD per month. A security deposit of 5,000 HKD is also needed.
The units are cozy and sometimes come with armchairs and balconies. If you decide to stay here, you'll also get access to a fully equipped kitchenette, weekly cleaning service, and unlimited broadband.
Address: 320 Lockhart Rd, Wan Chai, Hong Kong
City Loft
City Loft offers studios and flats in five different locations in Hong Kong, namely: Causeway Bay, Wan Chai, Central, Soho Central, Sheung Wan and Sai Ying Pun. The buildings are located not more than 3-5 minutes away from subway stations.
Studios are available for a minimum period of 1 month and cost 8,000 – 12,000 HKD. If you want to stay longer (minimum 3 months) you can opt-in for a flat which costs between 9,000 – 20,000 HKD.
The main differences between the short-term studios and the long-term flats are that the cost cap for utilities is higher for flats and you'll get access to a kitchenette with built in stove.
Address: Lin Wai Building, 13-15 Hillier St, Sheung Wan, Hong Kong
How much does it cost to rent or share a regular apartment in Hong Kong?
Coliving spaces can be a bit costly, for sure. At least when taking the space you'll get into consideration. Yet, these are still highly popular among personal clients (B2C) and corporate clients (B2B) who need to find housing for younger interns.
To make a comparison, below I've included the average cost to rent a 1-bedroom apartment and a 3-bedroom apartment in Hong Kong. The prices come from Numbeo's website:
Apartment (1 bedroom), in city center – HKD 18,317
Apartment (1 bedroom), outside of center – HKD 12,884
Apartment (3 bedrooms), in city center – HKD 38,805
Apartment (3 bedrooms), outside of center – HKD 25,188
Should I choose coliving or a regular apartment?
If you plan to stay in Hong Kong for a short period of time, let's say 1-3 months, then coliving can be a good option. This is definitely the case if you arrive as a young intern and want to get to know people fast.
With the high fees, limited space, and age restrictions, it seems like coliving is suitable for young professionals who stay in Hong Kong for a limited period of time.
Contacting a regular agent can be a cheaper option and where you can find great deals.
If you're not restricted to stay close to the central business district and plan to stay in Hong Kong for a longer time than 3 months, a recommendation is to try to look for a regular apartment in places like Aberdeen, the islands (like Lamma island), and Sham Shui Po, just to give you some examples.