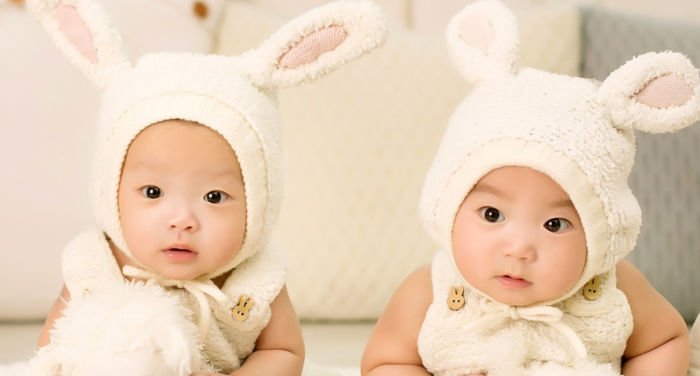 What Should You Consider Before Starting A Family in China?
As an expat, before you decide to have a family, or maybe before you decide where to have a baby, you need to consider a number of issues and how that will work out for you and your future. Things like whether or not you have a support network in place or whether or not you can afford to give birth in an international clinic, may have a drastic effect on your planning.

Can you pass on your nationality?
You may presume that your child can automatically obtain your nationality, however we've seen many parents shocked and worried when applying for a passport for their newborn and found out the baby doesn't qualify.
He's some examples as to why your baby might not qualify for your nationality if born outside your home country:
Nationality by descent: if you and your wife were both born outside of your country of nationality and only received citizenship through 'descent' – by virtue of your parents, some countries do not allow you to then pass on that nationality to your children. A good example is the UK. So if you're in this situation you should seriously consider going back to your home country to avoid this mega hassle.
If you are a mixed-nationality couple, some countries also don't allow you to pass on your nationality to your child if they weren't born in your home country.
Children born outside of marriage: some countries won't allow the baby to apply for citizenship if the mother is from another country and you were unmarried at the time of birth and the baby was born outside of your home country.
So the point is to be very careful, do extensive research on nationality, particularly if you are a mixed-nationality couple or not married.
Getting A Chinese hukou if your spouse is Chinese
Many people who are deciding to have a baby in China are mixed couples. Meaning one of the partners is a Chinese national. This means if the child is born in China, they automatically have Chinese citizenship based on government rules.
Some people want their kids to get a Chinese hukou (household registration) so they can inherit property or go to a good local school without any restrictions due to lack of a hukou.
To apply for a hukou the child must have a Chinese language name on the birth certificate, not an English name. In addition, having a hukou may cause numerous difficulties travelling backwards and forwards from your home country.
What do I mean by this? China doesn't recognize dual citizenship. Imagine, your child has a Chinese passport and a foreign passport. When leaving China you must leave on the Chinese passport.
At the border, they will check to ensure you have a visa for the country you're travelling to, if that's your home country you might not be eligible to apply for a visa because you already have citizenship. You won't be allowed to board your flight.
Some people try to get around this by travelling via third-party countries, such as Thailand. However you would need to ensure this following flight isn't on the same booking, which isn't very practical.
So consider carefully what nationality you value the most and whether or not you want a hukou.
Family support network
From my personal experience, I can tell you having a baby in China is stressful. Luckily we had my parents-in-law living in Shanghai to help us. Without this, the stress of taking care of a new baby without help from the family would have been very difficult.
You need to consider this, particularly for the mental wellbeing of the mother just after going through birth which can be a hectic journey in itself.
Deciding which hospital to give birth
Now to the crux of the matter, which hospital should you give birth in. This depends on a lot of factors, such as where you live in China and if your spouse is Chinese.
If you're living in a third tier city, you may have no private or international options, so you may consider temporarily locating to tier-one cities such as Shanghai or Beijing a few weeks before the due date to ensure you can access the care you want. If your spouse is Chinese she might be fine going to a local hospital, which will save a lot of money.
Please note if your spouse's hukou isn't in the city you live, she will need to go back to her hometown for the birth and prenatal checks if using a public hospital.
If you're in a first or second-tier city, the choice you need to make is, do you want to pay for an international facility, which for prenatal and birth usually costs in excess of CNY 70,000 and can go as high as CNY 120,000 for a cesarean section.
Can Insurance Pay For the High Maternity Costs?
All maternity insurance plans usually have a 12-month waiting period for pregnancy and maternity benefits. This means you need to buy the medical insurance at least 1 year before the insurance plan will pay for any maternity-related medical expenses.
I strongly recommend that as an expat starting a family, you need maternity medical insurance. Whilst you may be able to afford the costs of the birth out of pocket, should the child need to use the neonatal intensive care unit, even in a public hospital, costs can be over CNY 10,000 a day.
Emergency surgery for a medical issue on a baby would cost hundreds of thousands in an international facility. In addition, this also means you won't be able to buy insurance for your child in the future due to pre-existing conditions.
Having an insurance plan to cover these costs and ensure your child can be enrolled in a medical insurance plan regardless of their health condition is essential as an expat starting a family.
I've personally experienced people having to resort to crowdfunding and borrowing money from their parents and friends just to get their newborn baby healthy again.
Do you need help with health insurance for China?
Click here to request a free assessment form an expert!
Public Hospitals vs International Hospitals
I can hear you asking, "what do I get for a CNY 70,000 maternity package vs just going to a public hospital?"
I've done both, my first child was born in a public hospital and my second at an international facility – the second time around I had maternity insurance.
So what is the difference between a public hospital and an international hospital? At a public hospital, you won't have access to English speaking staff, you'll spend hours waiting in line for your ultrasounds and other tests when you want to ask a question about any lab results or what to expect, you are usually ignored completely or given useless advice. The hygiene standards on the wards aren't great, our ward didn't even have hand sanitizers or soap in the bathroom.
In some public hospitals the man is allowed to be in the room for the birth, but not in all. We paid an extra CNY 1,000 for the privilege and I wasn't allowed in until my wife was 2cm dilated. So I was waiting outside talking to her on the phone while she was scared for over 3 hours.
The clinical care at the hospital was fine and we didn't experience any real problems. Note that your child is taken away from you for about 2 – 6 hours while they do tests and immunisations, this is standard, but I was worrying like crazy.
An international hospital experience allows you to avoid all the negative areas I mentioned above and has some great extras: My wife went to American Sino in Shanghai and had loads of support from a team of midwives helping her with the birth. I was allowed to cut the umbilical cord.
The private room has its own shower and toilet and a pull-out bed for me to sleep on. The baby never left my sight the entire time I was there. The birthing package even included a free baby photography session – although they do try to upsell you the expensive photography package.
I would summarize the international hospital experience as great but very expensive. For those who can afford it, it offers decent overall value verse my public hospital experience.
As an example, the most expensive maternity package we could find is at Shanghai United Family which costs between CNY 79,000 for natural birth including prenatal and an epidural or CNY 119,000 for cesarean section birth and prenatal. Comparing the same packages, the cheapest we found was New Century Healthcare in Beijing which is CNY 41,616 for a natural birth and CNY 52,416 for a cesarean.
Choosing a suitable hospital
If possible, you will want to choose a hospital that isn't too far from your home. Firstly you will be going there a lot in a heavily pregnant state, so you don't want it to be a mission to get there. Secondly, in an emergency or when the baby wants to arrive, you'll want to get their quick and not be stuck in rush hour traffic for an hour.
What paperwork is involved
If your spouse is Chinese she will need to register her pregnancy with her local health center where her hukou is based, this is called 'jian xiao ka / 建小卡'. Then she'll be required to have a prenatal check, the results of which will be provided to the local health center. Once you've decided which medical facility you chose for the birth, you will need to apply for the 'jian da ka / 建大卡'.
After you've given birth and have chosen a name, you will need to apply for a birth certificate at the hospital. This usually takes a week or two to provide but is essential to apply for their passport or other documentation. You may also wish to register the birth at the consulate or at your home country to be added to the national births, deaths and marriages records.
About the author
Rob Fowler is the Director of IPMI at China Expat Health. He has lived in China for 9 years and has two children who were both born in China. One was born in a public hospital and the other in an international hospital.