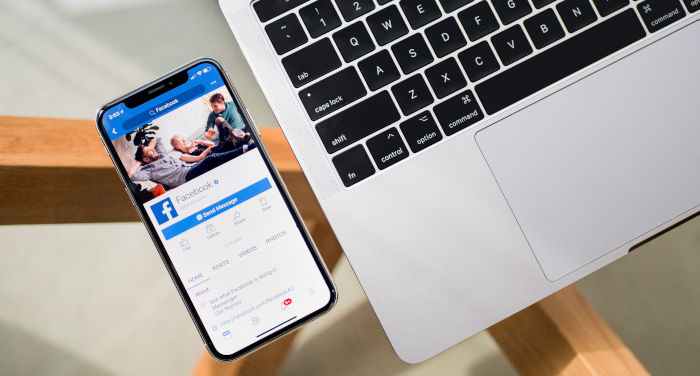 This article contains a list of the best pages about China that can be found and followed on Facebook. The pages vary in their themes and cover an ample spectrum of categories – from tourism to traditional culture to the life of expatriates, from the language to politics to news. You'll find a short review and the corresponding link to the cited Facebook pages, where they exist, and also the referring website.
p.s. If you live in China and still don't know how to access Facebook, I recommend that you read our article on how to use Facebook beyond the Great Wall.
Disclaimer: our objective is not to list all the Facebook pages about China, but rather to present the most interesting both for expatriates that live in China, and those who just love or are curious about the country. Have a good read!
Facebook pages in EnglishChina Xinhua News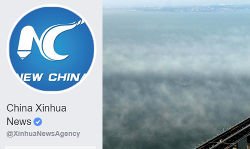 Xinhua News was started by the Communist Party in 1931 and is one of the oldest state owned websites. You'll find plenty of interesting articles and videos about Chinese and foreign history, insights, local cultures, and more on their Facebook page.
The page currently has more than 60 million likes and is followed by Chinese and foreigners alike. Do you want to see adorable pictures of the nature of Xinjiang, or perhaps learn more about Chinese arts? Then you should definitely check out this page.
South China Morning Post (SCMP)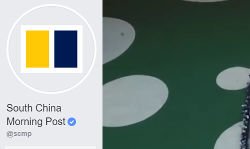 South China Morning Post (SCMP) is a Hong Kong based newspaper and personally one of my favorites! SCMP mainly shares articles, insights, and news about mainland China and Hong Kong, but also about foreign countries.
Interestingly, it's owned by Alibaba but blocked in China, so be prepared to use a VPN in case you want to read their news while in China.
China Plus News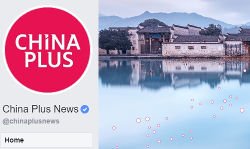 China Plus News is a state owned website and belongs to China Radio International, an international radio broadcaster. It has very good reviews on Facebook and is one of the most visited Facebook pages for people who wants to keep updated about what's happening in China.
Here, you can find the latest news about China, articles about Chinese traditions, and Chinese history. They also share news and insights about foreign countries, for example, about the royal family in the UK and about interesting movies and documentaries.
Discover China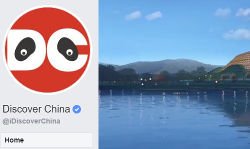 Discover China is a widely popular website that publish articles and videos about China travel experiences, arts, history, and local cultures.
Want to learn how to renovate the world's largest stone Buddha statue in Leshan? Or perhaps, see astonishing pictures of Rhododendrons that are in full bloom on Liaoning's Dahei Mountain?
These are just a couple of articles that you can find on Discover China's website and Facebook page.
Trending in China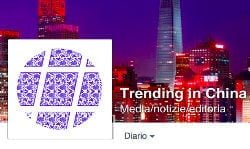 When you think of a Facebook page that is constantly updated and in step with the latest trends and news about China, you're surely think of Trending in China.
Politics and economics dominate, but there's also space for lighter issues, dedicated to entertainment news and novelties like a contest in Xiangyang (Hubei province) for the best design on the belly of expecting mothers or a giant Spiderman going around the buildings of Hengyang, in Hunan province. Of the rest, it is known that in China singular fashions develop, of which I find it entertaining to keep up to date.
Written Chinese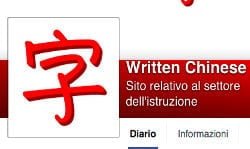 Are you learning Chinese and would like a practical way to review vocabulary and grammar?
Follow the page Written Chinese for updates on the written and spoken Chinese language, among which are flashcards to review vocabulary and characters as well as articles on the use of the language.
Written Chinese is a website – which also exists as an app – that seeks to provide simple tools to those studying Chinese, such as mentoring on voice tones to learn the five different tones of Mandarin or a web and mobile dictionary.
Another positive note is that the content is created by people that are learning Chinese for real, with the help of some native speakers.
China Daily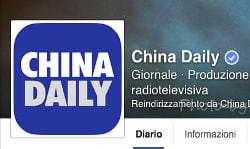 China Daily is one of the best sources of information on China that you can find on Facebook. A page about its namesake, the national Chinese in America exclusively covers articles taken from the journal itself.
Themes about politics, economy, society, and culture are covered and are above all dedicated to those who wish to deepen the dialogue of China with other nations and build a constructive comparison on it.
Visit the China Daily site to read all the daily news.
Shanghai Expats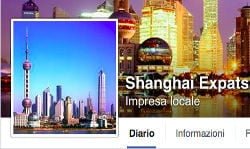 If you live in Shanghai, I recommend you follow the page Shanghai Expats.
Shanghai Expats defines itself as a "private club" dedicated to families and single expatriates in Shanghai. In effect, on this page you'll find small forums in which you can exchange opinions or ask for advice or support.
Even if you don't live in Shanghai, I recommend you take a look at this page and the beautiful photos of the cities that it publishes.
Unfortunately, lately the page has not been updated anymore.
China Law Blog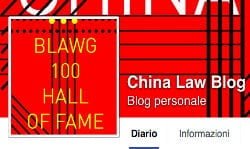 The Facebook page of China Law Blog deals with a different theme than the ones I've already shared. In fact, China Law Blog it mainly speaks about practical details of Chinese law and how this influences the business world.
You can find articles on growing market sectors and taxation, market surveys and statistics on revenue, foreign tourism, online payment methods and much more.
To continue reading, I recommend you also check out the China Law Blog site.
That's China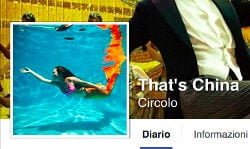 That's China is the page run by the namesake cultural association with headquarters in London, which unites members bonded by a strong interest in China thanks to social and cultural events. In fact, the primary mission of That's China is to make information about the country more accessible to those interested in learning more about China and the Chinese.
On this page you can follow all the trends of China in reference to various topics: culture, art, cinema, music and Chinese cuisine; business with China; themes relating to second generations in China; events activities for those passionate about China.
Beautiful China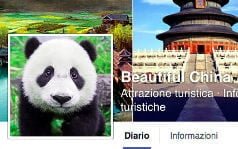 Presented as the icon of China par excellence – a really cute panda – Beautiful China is one of the most interesting pages on Facebook about images and photographs of the country. Created by the Chinese National Office of Tourism in Sydney, Beautiful China is dedicated to those who want to discover the beauty of China through its landscapes and places of interest to tourists and those who would love to visit them.
For this reason, you will mainly find tourist information, quality images, and videos among the publications on this page. I recommend that you immediately take a look at Beautiful China; your jaw will drop!
Best China Scenery – 中国美景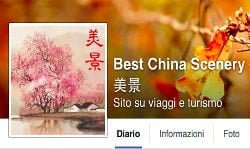 Similar to the preceding Facebook pages, on Best China Scenery – 中国美景 you'll find really beautiful images of the various cities and landscapes of China. Together, they also publish articles about tourism in China, like the top 10 unmissable places or details about the cities and regions of the country.
An interesting note – and a point in your favor if you're a student of Chinese – is that the texts used to published images and articles are in two languages, English and Chinese. A good method to appreciate the beauty of China is to do a little reading practice.
Shanghaiist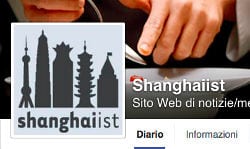 Shanghaiist is a window into what happens daily in China and Shanghai in particular, dedicated to a mainly young and metropolitan crowd of both expatriates and lovers of China.
The page actually shares updates having to do with local news, reviews, events and entertainment in general with great consistency.
The Shanghaiist website has been defined by Forbes as a "delicious and sophisticated urban blog".
Neocha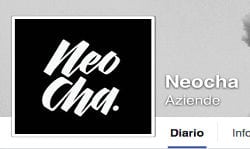 Neocha is the name run by the creative agency of Neocha itself, born in 2006 by a group of musicians, designers, programmers and entrepreneurs based out of Shanghai.
On the Neocha page updates are published about contemporary culture and creativity in Asia, and China in particular, from various points of view. If you are passionate or work in the field, Neocha can represent a point of comparison or spark from which – why not – you can find inspiration.
Chengdu Living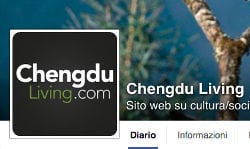 Chengdu is the capital of Sichuan province, in the southwest of China. Here a group of young American expatriates have created the Chengdu Living blog, dedicated to the culture, style and life in China, that is also a forum in which you can discuss relative topics.
On the Facebook page Chengdu Living you'll find posts about the topics of the blog plus an additional element: podcasts recorded by the same ones who write the blog on subjects about daily life in Chengdu and in China, that would therefore be useful to many expatriates.
Hacking Chinese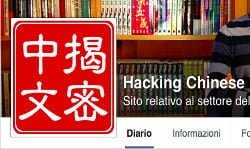 Hacking Chinese is a very useful Facebook page for those studying Chinese. As you can also see on the Hacking Chinese internet site, the approach is to help students of just about any level by furnishing them the right method on how to learn Chinese, what to learn, and making the right way possible.
On the page, you can consult practically the entire archive of articles written by the webmaster, which cover themes about the four linguistic abilities and vocabulary.
CRCC Asia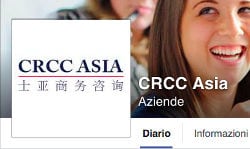 If you're looking for an internship or a language course, marketing, finance or law in Beijing, Shanghai or Hong Kong? I suggest you give the page CRCC Asia a chance. CRCC Asia is a leader in organizing courses and internships from one to three months for students, young graduates, and professionals in more than 400 Chinese companies. The purpose is to connect China to the global community that wants to profit from and understand the real business value of this country through knowledge of culture on the basis of sector leaders.
On the Facebook page, you'll find news about business and developments in China. In addition, stories and photos are shared of those who have decided to participate in one of the programs made available by this organization. Nice testimonials in my opinion.
If you're interested in one of these programs, you can visit the CRCC Asia site.
Young Expats In China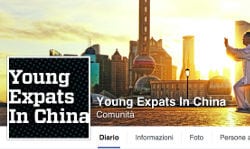 Young Expats In China is without a doubt one of the best pages about China that exist on Facebook. What makes it so special is the fact that it's a real online community for expatriate young people in China, so for those who are preparing to, or have recently moved to China, they can find very useful information of various types. There are life stories of those who have made it with or without difficulty, current news, economics, and business for those interested in opening a firm, and also advice on how to overcome culture shock or bring your pet with you. Not bad, huh?
Flavor of China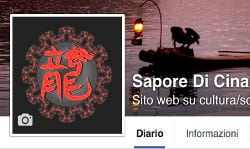 You already know the Facebook page of SDC? Come find us!
Besides all our articles on life in China by expatriates, useful advice, language tool reviews, and travel guides, you'll find a selection of the best news on the web about China.
It also deals with current events of both novelties and traditions in Asia; moreover, we always choose informative videos or propose interesting interviews, knowing that the information geared to expatriates that have succeeded are those that our readers prefer.
Facebook pages in SpanishProverbios Chinos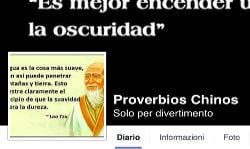 Are you looking for motivation or advice to get the most out of your day? Then Proverbios Chinos is teh page for you! Its mechanism is very simple and consists in the publication of aphorisms and Chinese proverbs with the purpose of positively inspiring the reader's state of mind. Judging by the number of people who like this page, I would say they're doing quite well.
This is, for example, one of the phrases that struck me the most: "They asked me what a drug is and I spoke of your smile". I'm sure that even you would like to find the key to interpretation adapted to you.
Gazpacho Agridulce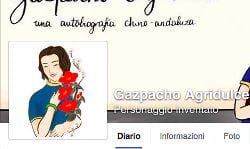 Gazpacho Agridulce is the Facebook page dedicated to the namesake account of Quan Zhou, talented cartoonist and graphic of Chinese appearance, but Andalusian by birth (and in heart, as she herself admits). Gazpacho Agridulce is the autobiographical account of the daily life of Quan and the Zhou family presented in the form of hysterical vignettes with a strongly bittersweet flavor. Agrodolce is just as delicate as only the Sino-Andalusian encounter between two traditional parents and three daughters of the new generation can be.
On the page, you can find lots of vignettes taken directly from the Gazpacho Agridulce blog and constant updates on the author among which are interviews, articles, and fan encounters.
Historias de China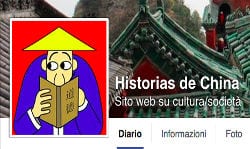 Historias de China is the page of Javier Telletxea Gago, sociologist, professor, Spanish anthropologist and the author of the Historias de China blog since 2013.
Having moved to China in 2011 for a doctorate in research and having come into contact with Chinese culture and society, on his Facebook page he reports these aspects through anecdotes about daily life and articles on cultural and sociological topics, ranging from politics to the economy, behavior to food.
Chinochano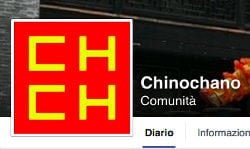 Su Chinochano – much like the other pages we previously listed – you can find information about the Chinese culture such as music, TV and cinema, and on politics and current events in China.
An interesting part of the editorial calendar of this Facebook page – without a doubt a distinctive characteristic compared to other pages mentioned in this article – is dedicated to sports news such as soccer, rugby, and Chinese athletics.
For more information visit the Chinochano blog.
Do you know other interesting Facebook pages about China? Let us know in the comments!
Photo Credits: Photo by Timothy Hales Bennett on Unsplash