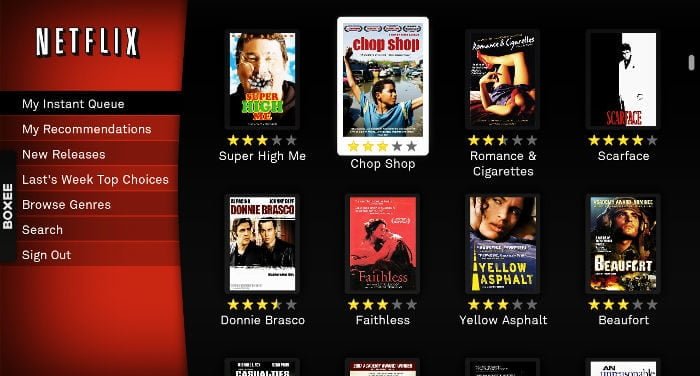 How to access geographically restricted content
One of the common problems experienced by people outside of their country is accessing geographically restricted content, and specifically audiovisual content.
Popular platforms such as Netflix, HBO Go, Amazon Prime Video, Hulu or Sky Go aren't available in every country (for example, China), and even if they are available, their content tends to vary greatly from one country to another.
In addition, national television platforms tend to only be accessible for users within the country, or their content is very limited for users connected from other countries. BBC iPlayer is a clear example of this.
So, how can I watch my favorite TV shows from another country?
Up until now, the best solution that I've found is by using a VPN.
A VPN (or virtual private network) is a system designed to improve the security of your internet connection (by hiding your IP address and encrypting your information) and to access private networks (such as your work network) without being directly connected to them. Click here to find out more details on how a VPN works.
How to use a VPN to access Netflix, HBO Go, Amazon Prime Video, Hulu, Sky Go, BBC iPlayer or any local service
Good VPN providers have multiple servers located in different countries. When you use a VPN to surf the web, the pages you visit don't see your real IP address (because it's encrypted) but rather the server which you are connected to.
That means that if you are in China (as is my case) and you connect your VPN to a server in the United States, web pages will "think" that you are connected from the United States and not China. So the VPN will allow you to use Netflix or Hulu (by connecting to a server in the United States), watch the BBC (by connecting to a server in the United Kingdom) or any other geographically constrained content.
If you, like me, have spent many years in China and you want to use Youku or watch the Chinese TV, you can also use a VPN to watch your favorite Chinese programs from your country.
What are the best VPNs that still work?
With the increasing use of systems to hide real IP addresses (such as VPNs and proxies), many streaming platforms have started to try to limit the use of these systems by their users. Because of this, currently, the majority of VPNs don't let you access platforms such as Netflix, HBO Go, Amazon Prime Video, Hulu or BBC iPlayer.
Below, we give a list and a brief review of four VPNs that let you access these platforms.
P.S. Only VPN Area have servers in mainland China. If you want to view content from mainland China that is geographically restricted, I recommend that you read this article.
What VPNs no longer work to unblock Netflix, HBO Go, Amazon Prime Video, Hulu, Sky Go and BBC iPlayer
Many popular VPNs have stopped working to access the majority of the most widely used streaming platforms. Below is a list of some of them:
IPvanish
HideMyAss
Private Internet Access (PIA)
Zenmate
Hola VPN
Avast Secureline VPN
Are there any free options?
Some websites claim that they have been able to do it with proxies or free VPNs. However, in my experience, I don't recommend this, as many of them aren't capable of properly hiding your IP address, and if they do manage to work at some time, they are unstable and offer speeds that aren't compatible with streaming.
A good VPN costs a few bucks per month and for this amount, personally I would rather have something that always works than waste my time testing various free options which sometimes work and sometimes don't. In addition, many of these services are not registered companies. Who is going to guarantee you that this proxy or VPN is not a virus or malware?
Also, keep in mind that many free VPNs are free because they install a software on your computer which displays advertising – in the form of popups or in other ways – while you are surfing the net.
How to configure your VPN to access streaming platforms
Below, we give some recommendations to be able to use your VPN to watch movies and series on platforms such as Netflix, HBO Go, Amazon Prime Video, Hulu or Sky Go.
General recommendations
By default, I recommend the following:
Close your browser before connecting your VPN
If you're having problems:
Sign out of your Google account
Delete cookies, the browser cache and temporary Internet files
Try a new server or connect and disconnect the VPN to get a new IP address
Disconnect the GPS or any software that could be revealing your location
Configuration for ExpressVPN
In general, you don't need to do anything special to access Netflix and other streaming platforms with ExpressVPN.
It's a good idea to do the speed test for the server that's working the fastest to have the best resolution possible.
If you run into any problems, they tend to be resolved by closing your browser, disconnecting the VPN and trying a new server.
Configuration for VyprVPN
It's important to ensure that VyprDNS is activated before connecting the VPN. Other than that, follow the general recommendations.
Configuration for NordVPN
Normally you don't need any special configuration to access streaming platforms with NordVPN.
If you have problems, it's a good idea to erase your browser history and restart the device. In any event, the VPN's website has very specific instructions on what to do on each type of device for each of the most popular platforms.
Configuration for VPNArea
Even though VPNArea doesn't tend to have problems connecting to any streaming service, optimizing the VPN for good performance can be tedious.
I recommend contacting their technical department so that they can tell you the best configuration for the platform that you want to use. They are usually very fast and efficient.
Is my VPN useful in my country?
Perhaps…
In addition to improving the security of your internet connection (most of all on public networks) and allowing you to access services not available in your country, using a VPN has been shown to be very useful to improve streaming speeds on websites such as Netflix, where the conventional channels may be saturated by the number of users. See the video below for a detailed explanation:
Is it illegal to use a VPN to access geographically limited content?
Although using a VPN to access Netflix, Hulu or other streaming platforms is a habitual practice , the legality of this behavior is not clearly defined and is a subject that is still widely discussed on the internet. Do so at your own risk!
Click here to check the VPNs that we recommend!
[Photo Credits (Creative Commons): www.flickr.com/photos/dekuwa/]