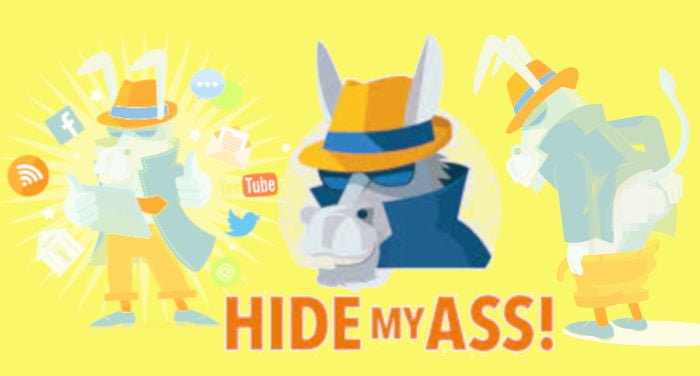 Hide My Ass is one of the oldest VPN providers and used to be very popular. However, over the past years, new providers with better services have appeared, reducing its popularity among users. In any event, Hide My Ass continues to be a VPN to keep in mind due to its ease of use, high server count, and the options that it offers.
Features
Encryption protocols: OpenVPN®-TCP, OpenVPN®-UDP, L2TP (manual configuration), PPTP (manual configuration).
Simultaneous connections: 5 simultaneous connections.
Number of countries with servers: 190 countries and 280 different locations.
Server changes allowed: unlimited.
Applications: Windows, Linux, Mac, Android and iOS.
Customer service: 24 hours a day, 7 days a week, 365 days a year via email and live chat.
Guaranteed money back: 30 days, 7-day free trial.
Special functions: dynamic IP addresses, System Kill Switch.
The best of Hide My Ass
Countries with servers: HMA is one of the VPNs that offer the largest number of countries with servers on the market, with 190 at 280 different locations. Among these, it is one of the few VPNs that includes servers in China.
Ease of use: HMA's applications are designed for them to be relatively easy for you to use. It offers 3 types of quick configuration:
Instant Mode: Connects to the closest and fastest available server. This mode is ideal to keep your connection secure and private without losing speed.
Location mode: This lets you choose the place that you want to connect to. This mode is ideal for unblocking geographically-restricted content.
Freedom Mode: The VPN connects to the closest available server of a country without censorship. This mode is ideal for avoiding Internet use restrictions in countries such as China or Iran.
Free trial: Hide My Ass lets you try the VPN for free for 7 days before charging you. However, you need to know that for the 7-day free trial, you will be asked to provide a valid payment method. If you don't cancel your subscription before the 7 days run out, you will be charged. In any event, after the 7 days, you will have 30 days to ask for your money back.
The worst of Hide My Ass VPN
Performance in China: In our experience, HMA does not offer good performance in China, and is either very slow or doesn't work. If you want to use HMA in China, it might work well for you, but I recommend having another VPN as a backup in case you have problems.
< vital>Customer service: Many users complain that their technical and after-sale service could use a lot of improvement.
Streaming: The majority of HMA's servers are blocked from trying to access streaming services such as Netflix. We haven't found any server in the United States that works with Netflix.
Problems with the software: Some users complain that Hide My Ass VPN's software installs a file detected as suspicious by anti-viruses. This might be a false positive, but it doesn't feel very trustworthy.
Recommendations for using it
If you want to use Hide My Ass VPN to access websites hosted in China, such as Youku, some IP addresses might be blocked. If you still get the message that you have to be in China when you try to access a website, you should close your browser and click on Change IP.
Prices and plans
Monthly plan: 10.99 USD per month
Annual plan 71.88 USD (5.99 USD per month)
Bi-annual plan 95.76 USD (3.99 USD per month)
When to use Hide My Ass
We don't tend to choose to Hide My Ass VPN to avoid Internet restrictions in countries such as China, as there exist better services for similar prices.
However, Hide My Ass is ideal for accessing geographically-restricted websites in countries where it's difficult to find VPNs that offer servers, such as the case of China.