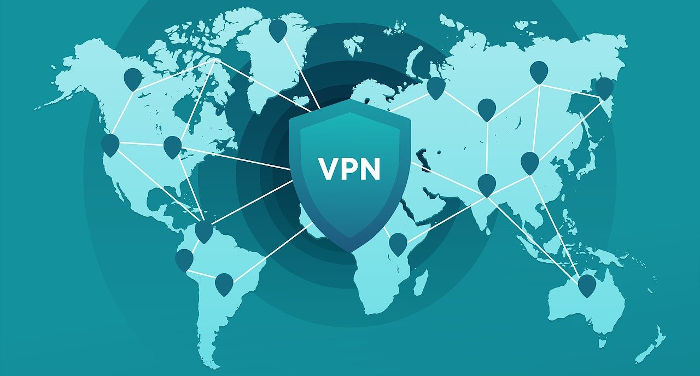 At the present moment, you can find several free VPNs on the market. However, most of them have very low performance and/or can be a serious risk to your device's security.
Here you will find some of the few free VPNs that normally work in China and are safe for your device. Anyway, if you want to free access to the internet while in China I suggest you go for a premium VPN to avoid surprises.
PrivadoVPN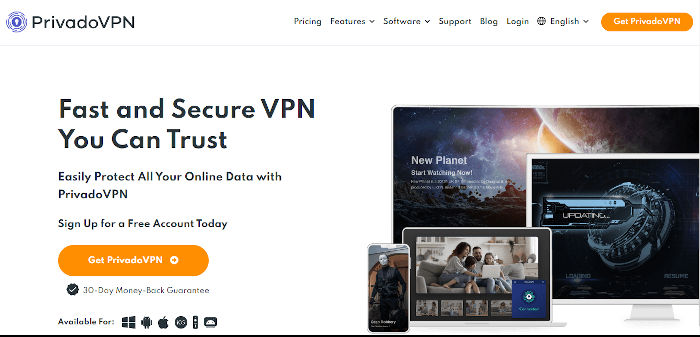 Released in 2019 PrivadoVPN is a quite new actor in the competitive world of VPNs. However, in this short time managed to offer a complete featured service at a very competitive price. Without any doubt, a VPN to take into account.
Features
Free Plan: 10GB/month (limited number of servers)
Encryption Protocols: OpenVPN, IKEv2 and WireGuard
Simultaneous connections: 10 connections
Server count and locations: Fisical servers in 60 locations over 47 countries
Shadowsocks: PrivadoVPN offers SOCKS5 proxy ideal to get fast speeds in China and avoid the Great Firewall at the same time.
Money back garantee: 30-Day Money-Back Guarantee
Extra options: Split Tunneling, Auto Connect and Kill Switch
What I like the most about PrivadoVPN
Free: The free plan is really generous and lets you have a taste of the potential of this VPN service. For limited uses might be enough.
WireGuard® protocol: A relative new VPN protocol really secure, fast and effective to avoid regional internet restrictions.
SOCKS5 proxy: PrivadoVPN is one of the few providers that offers SOCKS5 also known as Shadowsocks (only in the paid plan), an effective way of hiding your real IP and surpassing country restrictions like the ones in China. However, is less secure than using a VPN and your privacy is not guaranteed.
Paid plans: The paid plans are quite cheap considering the features of this VPN.
What I like the least about PrivadoVPN.
Speed: Most of the speed tests realized showed that PrivadoVPN's performance can't match the ones from premium VPNs such as NordVPN and ExpressVPN.
Apps: Some users complain about some annoying bugs in their Apps.
Privacy Policy: PrivadoVPN offers a comprehensive privacy policy section. However, a third-party audit might be needed to ensure what private data they get and how they use it.
1 Month Plan: 7.99 USD / month
1 Year Plan: 4.99 USD / month (59.88 USD a year)
How much does it cost and what option should I choose?
PrivadoVPN offers 10GB a month of free use, but if you want to get unlimited use and all its features like Shadowsocks, you will have to acquire a paid plan:
Windscribe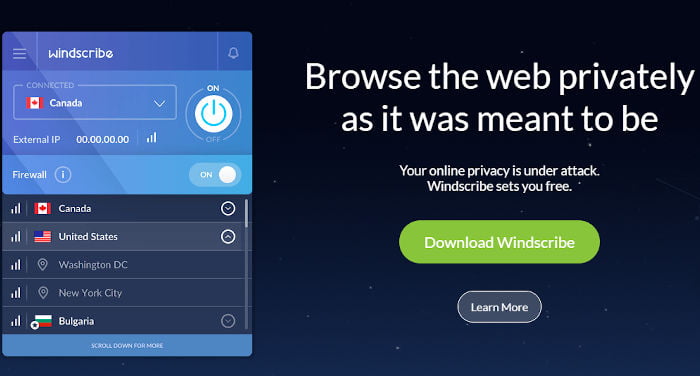 Windscribe is a good option if you look for free VPNs to be used in the Chinese market. It allows you to prevent others from seeing your physical location, get around censorship, and avoid ads and trackers on websites that you visit.
What people like about the application is that it's flexible with competitive prices. Out of almost 10,000 reviews, Windscribe has a significantly high rating of 4.7/5.0 in Apple Store, which speaks for itself.
However, as mentioned above, if you want to have a VPN that is suitable for China and comes with superior features, you should aim for paid VPNs. You can read more about some of the best VPNs in the article we listed under the section about Tunnelbear.
Features
Free Plan: 10GB/month
Encryption Protocols: AES-256 cipher with SHA512 auth and a 4096-bit RSA key
Size: The application occupies 109.1 MB on your cellphone/desktop
Server count and locations: Servers in over 63 countries and 110 cities
Statis IPs: Some IPs are not meant to change, they just stay the same all the time
Auto Pilot: The VPN automatically picks the best location for you. You don't have to do anything!
Cookie Monster: Keeps track of cookies that are set, and deletes them on tab close
Location Warp: Spoofs your GPS to the location of the connected proxy
Different Packages and Flexibility: Windscribe allows you to choose from different packages and they even have a build-plan where you get paid per location that you use (more about that later).
What I like the most about Windscribe VPN
Windscribe is a popular and reliable VPN that comes with many benefits as listed under the features section above.
Keep in mind that these are just examples and plenty of other benefits follow. The application provides a high level of protection, is easy to use, and comes with a nice interface.
Besides, the prices are reasonable too, if you decide to opt-in for the paid versions.
I recommend you give Windscribe a go if you want a highly-rated VPN that comes with a lot of flexibility and security. It's a good VPN overall that has a proven track record and many positive reviews.
What I like the least about Windscribe VPN
There are a few drawbacks with this VPN too, of course. Some outspoken disadvantages when using Windscribe are:
They only have service bots that often come with unhelpful answers
Not so good unblocking regional Netflix catalogs
You can also download the application and give it a try to see if it suits your needs.
How much does it cost and what option should I choose?
Windscribe is a freemium VPN, which means that you have both free and paid versions available. The packages are currently as follows:
Monthly Plan: USD 9 / month
Yearly Plan: USD 4.08 (Billed USD 49 every 12 months)
Build a Plan: USD 0.00 (you're billed USD 1 per location per month)
For more information, you can visit their website or contact them directly.
Who do I recommend this VPN for?
If you are opting for the free version, I would say that Windscribe is suitable if you only need limited usage of the VPN.
With that said, if you want a more robust solution for daily work, I would recommend you go for a paid VPN. Examples include Windscribes paid packages or other VPNs such as Nord VPN and Express VPN.
There's a jungle of VPNs out there and it can be difficult to find one that suits your budget and needs. As mentioned, I recommend you check our separate articles where we list the best VPNs in China.
Tunnelbear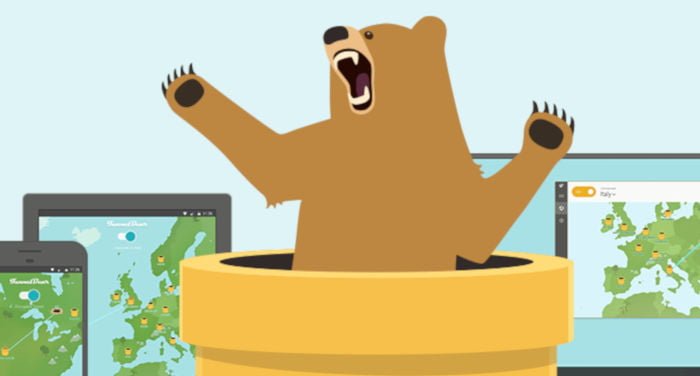 TunnelBear is without a doubt one of the best free VPNs on the market. It's a secure VPN with a clear privacy policy that doesn't put ads or malware on your devices (which is very common among other free VPNs).
However, if you want a VPN with good performance in China or to get around geographic restrictions (for example, to watch Netflix), we recommend that you choose one of the premium VPNs that we recommend in this article on the best VPNs for China (updated monthly).
Features
Encryption protocols: OpenVPN, IPSec/IKEv2
Simultaneous connections: 5 connections
Server count and location: Servers in 20 countries
Server changes: Unlimited
Applications: Windows, Mac, Android and iOS
Trial period or guaranteed money back: 500Mb free per month
After-sale service: Fast service via tickets (no live chat)
Extras: GhostBear (Ofuscation), Kill Switch (VigilantBear), browser extensions (Chrome, Opera and Firefox).
What I like the most about TunnelBear VPN
Free: TunnelBear gives you 500 MB per month for free. In addition, it's one of the only low-cost or free VPNs that doesn't compromise your privacy or security.
Easy to use: Its apps are very easy for everybody to use.
Privacy policy and security: Despite this VPN offering a free version, it doesn't compromise your privacy or security, as is the case with the majority of free VPNs.
GhostBear: Despite being a low-cost VPN, it offers the possibility of obfuscated connections, which prevent the connection from being identified as a VPN, which is very useful for getting around geographic restrictions and censorship. However, it's not as powerful as other VPNs, for example, Tunnel Bear won't let you watch Netflix.
What I like the least about TunnelBear VPN
Speed: As tends to be the case with cheap VPNs and those offering free services, this greatly affects the VPN's performance, as they can't maintain a lot of servers and the majority tend to be saturated with users.
Performance in China: In addition to its poor performance, TunnelBear doesn't offer the possibility of using OpenVPN on iOS devices, which is currently the only protocol that usually works in China. There are much more stable and faster VPNs for China.
App simplicity: Even though the app is very easy to use, for advanced users, it might seem too simple, as you can't customize practically anything.
External audits: TunnelBear states that it was the first VPN to be subject to external auditing to demonstrate that it doesn't participate in the doubtful practices that are very common among VPN providers (especially free VPNs), such as selling bandwidth and browsing data, offering low-security levels or even installing malware. The audit carried out by Cure53 found a few vulnerabilities that were later corrected, which seems to indicate a credible and rigorous audit.
How much does it cost and what option should I choose?
Currently, TunnelBear offers three types of plans:
Free plan: 500 Mb of data for free per month.
Monthly plan: 9.99 USD per month.
Annual plan: 49.99 USD (4.17 USD per month).
TunnelBear makes sense if you choose the free subscription with a one-time use of the monthly plan if you run out of data before the month is over. Remember that you have to cancel the subscription if you don't want to use the unlimited data plans, as otherwise you might be automatically charged for the renewal.
Who do I recommend this VPN for?
In my opinion, Tunnel Bear is recommendable for people that want to use their VPN in a very limited way, such as for sending WhatsApp messages, as in this case, you don't need a lot of speed and the 500 MB for free should be more than enough for one month (unless you send and receive photos and videos all day).
6 reasons to avoid most of free VPN

In this last part of the article, I expose 6 reasons why you should avoid using most free VPNs.
1. Offering a VPN service is not free
This is the main reason why you should never trust a free VPN.
To offer a free VPN service, is it necessary to have servers in various countries. For example, ExpressVPN has more than 1,000 servers located around the world. The cost, whether to maintain or rent them, is high and can amount to thousands of dollars for each server, depending on the volume of the traffic they are able to withstand.
Unless you believe that someone is going to be so generous as to spend thousands of dollars so that you can use a free VPN, the question is: where does the money to offer a free VPN come from?
While I imagine that there are thousands of ways to make a profit off of a VPN, in the following sections, you will see some of the methods that the most famous VPNs use to make money.
2. Some companies sell their users' bandwidth
As I said at the beginning, maintaining servers isn't exactly cheap and because of this, some VPNs have designed a system to lower costs; that is, using their users as servers (converting them into a botnet), which is similar to what Tor does. Some VPN providers have even been revealed to sell your bandwidth to other companies. This has two basic problems:
Your computer and internet connection will go much slower: This is because you are letting other users use your bandwidth and processor
You are going to be responsible for what other users connected to your computer do: that means that because the users are connected to your computer when they browse, your IP will appear, and as a result, if they do something illegal, you are going to be responsible.
Below, I have added an extract from the FAQ of one of the most famous VPNs (it is even recommended by CNN and Business Insider):
X is a Peer-to-Peer VPN community, where users help other users make the web global again. This means that X redirects traffic through other nodes (Peers) in its network, as opposed to routing via expensive servers.
They acknowledge that they don't have servers and that they use your computer as a server. What they don't specify (and which has been proven) is that later they sell this to paid users of other companies. That means that you are basically letting paid users of other companies use your bandwidth so that this company can make money.
3. Some companies collect and sell your internet use data
In 2013, Facebook bought a free VPN app for 120 million dollars, and other companies have followed in its footsteps. Why? The reason is very simple: what these apps or software do instead of providing you with a secure connection is to collect all of the information on your use of apps, web pages visited, what you buy online, etc. This information is very valuable and they use it either to sell to other companies or for their own benefit.
If you read the privacy policy of almost all free VPNs, you will find sentences similar to this one:
The personal information that we collect and store includes your name, IP address, email address, your use of mobile applications and data, and can include the combination of said information (including identity information) with information that we receive from business partners or third parties; said information can be used to offer market analyses and related services to business partners or third parties, and to operate services, such as virtual private networks and device tracking.
They are basically saying that they will use your information for whatever they want.
4. Some providers modify the web code to show ads
This is another one of the ways to make money off of VPNs, although this is a practice that is much more common with proxies (it is estimated that around 25% of proxies do it).
I am sure that almost everyone has downloaded at least once a free software that filled your browser with ads, and the only way to get rid of it was to wipe your computer clean. While VPN software can be a little more sophisticated, some of them will do similar things. Below, you will find an excerpt from the privacy policy of one of those VPNs:
X may share anonymous data with third parties, including their affiliates, advertisers, and current and future business partners. X can use anonymous data collected for the administration of websites, advertising, and other promotional purposes, and may share said information with diverse affiliated and non-affiliated entities to those ends. It may also establish agreements with external companies, which permit the personalization of advertising and marketing messages to users while they use X, and these external companies may access the anonymous data collected from users.
This basically says that they will collect all of your information to sell it or to show you advertisements while you use it. So, be careful about the VPN software you install, because this isn't very far off from malware.
5. Many VPNs don't really offer secure connections
One of the most common uses of VPNs is to improve security when browsing the internet. If this is your case, don't even consider a free VPN, because as you have seen in the previous sections, free VPNs aren't exactly secure.
A good VPN will have its own servers and encryption protocols designed for it, so that information passes through as few people as possible, reducing possible security failures to a minimum.
Free VPNs as well as many low-cost VPNs don't have their own servers and their encryption protocols have been designed by others.
To conclude, if you want a VPN that is actually secure and efficient, just pay for a good service.
6. VPN services can be used by scammers
Using a VPN means that you are redirecting all of your web traffic through a server controlled by the service provider, which means that this provider has access to everything you are doing. This is basically a paradise for scammers, who can collect bank information, access user accounts, etc.
While to date I haven't heard of any large-scale scams via VPN, you should still be careful with websites whose legality is unclear. My recommendation is that before installing anything, you check out their privacy policy to see if they are a serious company and to see what you are accepted by using their services. If they don't have a privacy policy or a similar document, simply close the webpage, as they are scammers.
In any case, it is more and more common to report VPNs for inserting malware (malicious software) into users' devices.
If you want a secure and fast VPN that doesn't sell your browsing data to third parties, I recommend that you read our comparative review of three excellent VPNs that we currently recommend. You will see the difference!
If you are still convinced to buy a free VPN, before downloading any VPN check out Tunnelbear.
Free VPNs in China
It's one thing to make a VPN work in the United State or Europe, but it's another thing to make it work in China (or another country with internet restrictions). In China, the difference between good VPNs and others is very obvious, as for a VPN to offer good service, it needs to have good servers and good encryption protocols.
Even many paid VPNs don't work or don't work well in China and offer speeds that are incompatible with any use, such as having a Skype conversation or watching a YouTube video.
If you are in China or another country where there are internet restrictions and you are using a free VPN, you will have realized that often it is torture every time you want to look up something on the internet. Do yourself a favor and invest 8 USD per month for a good VPN and stop losing time every time that you connect to the internet.
Photo Credits: First Photo by Dan Nelson on Pixabay
Last Photo by 200degrees on Pixabay