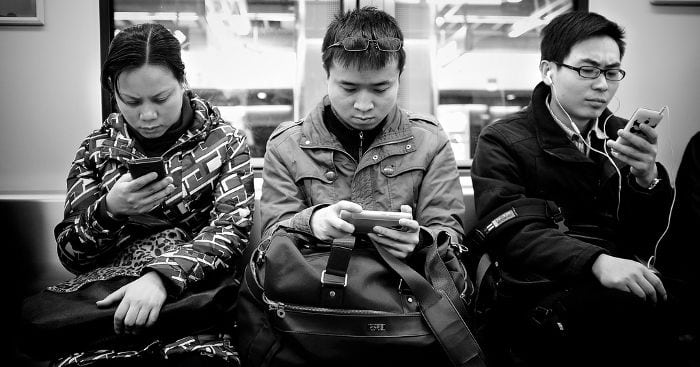 This article was written by Iván Fanego and Tamara Lucas, creators of the website 2geeks1city.
Everybody who lives in China knows about and (probably) uses WeChat. Outside of China, it is almost completely off the radar, and with luck, is associated with the "Chinese version of WhatsApp."
Despite the image that many people have of China being "the country of cheap rip-offs," WeChat is not just a bad rip-off; rather, it is an inspiration for Facebook and its Messenger or Snapchat.
WeChat goes beyond the concept of a social network or messaging app
WeChat isn't only a social network of messaging app; it is also a marketplace ("application for applications") and a payment method. It fills the role of Facebook, WhatsApp, Skype, PayPal, Slack or even MyTaxi or Uber all at once. WeChat is a concept that may seem strange to a westerner, because it means leaving behind the world of "constellations of specialized applications" which we are used to, for a "one app for everything" model which aims to control the majority of the life uses of the user.
Here are some of the social uses for the app:
Chats:Instant messaging is the core of the application. Also, you can perform IP calls, voice messages, send files, emoticons and video calls. The closest app is Whatsapp
Moments: One of the parts most commonly used by the Chinese is very similar to Facebook newsfeed stream where users share their photos and links (mostly the former). The closest app is Facebook.
People Nearby: We can see the people who are in a nearby radio, (if we first enable the option). We can filter to see only men or women. The closest app is Tinder.
Shake: If you shake the phone you can find people all around the world that is shaking the phone right at the same time and start a conversation with them. The closest app is Chatroulette.
WeChat Out: In 2016 WeChat is going to launch an upgrade that also allows you to call landline and cellphones. The closest app is Skype.
Enterprise Account: Accounts dedicated to companies, allowing you to employee management functions such as creating groups by business unit. The closest app is Slack.
However, there are weirder uses, which may go unnoticed, and which are surprising given the uses that are available with just "one" app.
WeChat to buy houses
We don't know if during the time of the real estate bubble, some agency managed to sell some apartment in the coast via text message. What we do know is that some real estate agents are able to sell houses from the United States to Chinese people who want to secure their money by investing in American real estate. We are talking about houses and small mansions that may sell for millions of dollars.
Now why would anybody in their right mind buy a house via a conversation on a messaging app? It's not like there's a green "Buy Now" button with the picture of the house on top. Nonetheless, WeChat is perfect for establishing a relationship of trust with the Chinese customer: a video tour to see the house, photos, conversations (we imagine large ones) to negotiate the price… In China, trust is important above all else, and the distant real estate agent builds it through this platform.
It must be mentioned that at least the deal is closed with the help of legal advisors, and the payment is generally done in cash, but the majority of the sale takes place on WeChat.
WeChat and love. Or rather sex. Or rather prostitution
The functionality of shaking your phone to meet people already gives you an idea of how. While this functionality of chatting with people you don't know leads more often than not to conversations with people in Turkey (a difficult enigma to respond to), the functionality of looking for people near you can be useful for making friends. With benefits.
The bad thing is that sometimes you run into professionals or not-so-professionals that are looking for something a little more sporadic that meeting someone; something more casual. There are even online guides (what isn't there an online guide for these days?) to find, or better said, identify escorts on WeChat.
But watch out. Some groups on the app that promise a crazy night with well-known actresses and models in China have been discovered to be scams orchestrated between professionals and photographers that created a whole story around the "actress" to suck more money out of foreigners looking for sex tourism.
WeChat to interact with your children via their toys
With the busy pace of today, it is getting more and more difficult to spend time with your children. Also, depending on their age, they aren't able to read a message, for those of us that always find time.
Well, on WeChat it is possible to stay in touch with our children. The Mon-Mon stuffed animal lets parents send their children different recordings, either made by themselves or from a selection that they can find on the official WeChat toy account. While it will always be better to talk to them directly, if you go on lots of business trips, or this just happens to coincide with a hard time at work, you can use this so that your little one doesn't forget your voice.
But wait; there's more: children can respond to their parents without need for a WeChat account, as they can send voice messages to their parents via the stuffed animal. But then again, it's the same problem; you have to have time to listen to them.
WeChat to control a hotel room
Everybody knows that domotics has a certain sex appeal. Being able to control a house with a remote control is a point in your favor for lots of things: showing off in front of your friends, surprising a date or (more likely) not having to get out of bed to turn off the lights.
At CES 2015 through a strategic alliance with several partners, WeChat launched the concept of a "Smart Room." By scanning a QR code, users could control curtains, turn on or off lights, and even create personalized "settings," all through the app. Can you imagine that at the press of a button, the atmosphere of your living room can go from "romantic date" to "visit from the parents"?
Be tried in court via WeChat
Why testify at a trial in person, when it can just as well be done on WeChat. In Henan, they decided that summoning people to testify in person was a thing of the past and that it was better to do it via the app. The decision isn't as crazy as it might seem. According to Tech in Asia, the decisions are mostly taken from documentation, and testimony is somewhat secondary. At the end of the day, if it was already done by telephone at times, why not on WeChat?
It might be easier to soften up the judge with a sticker than by putting on your "good boy" face.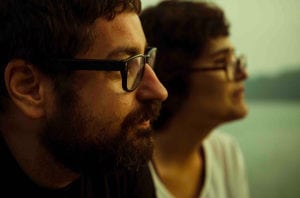 Authors bio: Iván Fanego and Tamara Lucas, the founders of
2geeks1city, are a Spanish geek couple who are traveling across Asia to understand how the digital revolution and startups have an effect on society, companies, and people. Both of them have a large degree of experience in the world of digital consulting and online marketing, but after spending years immersed in their professional career, they decided to leave it all behind for a while and take a sabbatical year.
For more information, you can download their e-book: "How WeChat is going to change the world" via this link
[Photo Credits (Creative Commons License): www.flickr.com/photos/photos/beryl_snw// (First photo)