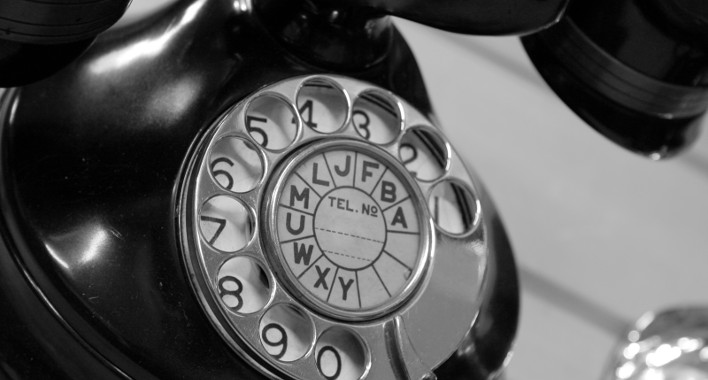 Click here to skip directly to our comparison of
virtual telephone numbers!
What is a virtual phone number?
A virtual number is a phone number that isn't associated with any physical phone line: all the incoming calls are redirected to another number (for instance your mobile number)
Why you may need a virtual phone number
Have you ever used a roaming service while you were abroad? I did it when I just arrived in China and I ended up paying a huge amount of money (at the time my family needed to contact me quite frequently and I was often offline). After the first crazy expensive bill I decided to find a solution to this problem. This is how I stumbled upon virtual numbers.
Using a virtual number to redirect calls from a local number in your country to your Chinese mobile number is probably the best option to receive calls in China or wherever you are. It's cheap and you won't have to teach your grandma to use Skype!

How does it works?
It's easier if I explain it through an example.
Imagine that you move from New York to Shanghai and you get a Chinese mobile phone number. Now, if you aren't online, your family, friends or customers that are located in New York only have two choices: call you at your old U.S. mobile number or at your new Chinese mobile number. This is a classic "devil's choice" as both options are extremely expensive for both you and the person who is calling you.
However, there is a third option: you can purchase a virtual phone number located in New York, U.S. Now, when somebody calls you at this number, they will pay U.S. local fees (almost nothing). However, the number won't be real in the sense that the call will be redirected to your Chinese mobile number and you'll pay a fee that will depend on the virtual number company of your choice. The good news is that this fee may be as little as 0.04. USD/minute.
So, after you set up a virtual number, anyone can call your Chinese cell phone from the U.S. (or any other country) and both that person and you will pay a quite small fee. Now that's interesting!
This is the system used by most 24 hour call center services: the people on the other side of the line often have an Indian accent because the call center is located in India. Even if you are calling a local U.S. number, your call is being redirected through a virtual phone number service.
This is especially useful if you handle an international business and your customers need to call you from any country while you are in China.
Comparison of the best virtual telephone number services
| | | | | |
| --- | --- | --- | --- | --- |
| Main advantage | Cheaper, complete and flexible | Most complete service | The cheapest in the USA | |
| Monthly price | 15 USD (including calls) | 9.99 USD | 5 USD | |
| Free minutes | 150 minutes | 100 minutes | No | |
| Countries with local numbers | 120+ | 42 | Only in the USA | |
| Toll-free numbers | Yes | Only in the USA and Canada | Only in the USA | |
| Price per minute for transferring a call to China | 0.040 USD | 0.032 USD | 0.007 USD | |
| Free trial period | 30 days | 30 days | No | |
| Discount coupon | No | No | TENOFF | |
| Discount | No | No | 10% discount | |
| | Try Tollfreeforwarding | Try Phone.com | Try Kall8 | |
Reviews of Virtual Phone Services
Toll Free Forwarding
Toll Free Forwarding is one of the best services that I have found, and is ideal for both individuals and companies with customers in multiple countries.
The good thing about this service is that it's very flexible with a lot of different plans that are appropriate for both individuals and companies, as well as the ability to choose local or toll-free numbers in many countries in the world. In addition, basic plans only cost 15 USD per month, and give you 150 free minutes. Also, it is very easy to purchase and use.
The only problem that I see is the price per minute if you exceed the minutes in your monthly plan, as these rates are the most expensive on the market, which means that you have to be careful not to exceed your plan.

Try Toll Free Forwarding now
Kall8
Kall8 is an ideal service for individuals and companies that receive calls from the United States, as it is a service that is relatively complete and is one of the cheapest on the market.
The main problem is that it's a company exclusively focused on the American market, which means that if you receive calls from other countries, its services will be of no use to you.
Try Kall8 now and use the TENOFF coupon to get a 10% discount
Phone.com
This service is ideal for companies, especially if they are located in the United States. The price of calls is quite cheap, and it offers many other services in addition to virtual calling.
The main problem is that setting up the system is quite complicated, and its international presence is quite limited and very focused on the American market, which means that I would only recommend it to professionals who need a more complete service.
Try Phone.com now!
[Photo Credits (Creative Commons License): www.flickr.com/photos/macinate/]