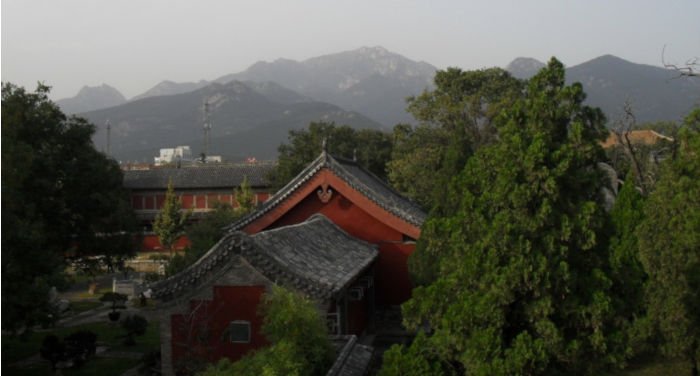 Travel to Shandong – Index
Shandong, which translates to "East of the mountains", is a populous province that has played a vital role throughout China's history. It's the home of Mount Tai, a site with one of the longest histories of religious worship. Besides, Confucius was born in Qufu, one of the biggest cities in the province.
It's a religious and cultural center for Confucianism, Taoism, and Buddhism, and also the third wealthiest province of China. In this article, I explain why you should visit Shandong, places to visit, about the cuisine, and finally, I share some travel tips.
Quick facts:
Chinese Name: 山东
Provincial Capital: Jinan
Famous Cities: Qingdao, Jinan, Weihai, Linyi, Qufu, Dezhou
Population: Around 100 million
Surrounding provinces: Hebei, Anhui, Jiangsu, Henan
Ethnic groups: Han (99.3%), Hui (0.6%)
Why you should visit Shandong
1. Shandong has been a cultural, political, and religious center for thousands of years and has many temples, artifacts, and historical sites. Besides, the province has an astonishing nature, a famous cuisine, and is located within proximity to other popular provinces on the east coast.
Even if Shandong doesn't have as many UNESCO World Heritage sites like Chengdu, you should pay a visit to the following UNESCO World Heritage sites while there:
Temple and Cemetery of Confucius and the Kong Family Mansion in Qufu
Being a coastal province, Shandong is famous for its many lakes, mountains, and you'll spend a lot of time outside while traveling here. Another benefit of traveling in Shandong is that it's comparably developed and you can get around easily by train.
2. What speaks for Shandong as a travel destination is that it's located close to major cities, like Shanghai, Hangzhou, and Beijing. Thus, many people start in any of these cities and later make their way to Shandong. Traveling to places like Xinjiang or Tibet is a bit more difficult as you need to plan more thoroughly and travel further distances.
3. Shandong is also well-known for its food and the cuisine is referred to as Lu cuisine. It's one of the Four Great Traditions and one of the Eight Culinary Traditions of Chinese cuisine. We will touch on this later in this article, where I will present some of the most famous and delicious dishes you can find in Shandong.
4. Qingdao is the "beer capital" of China and the home of one of the biggest beer brands in the world, Qingdao. It originated from Germans who inhabited Shandong decades back and that brought their beer brewing skills to Shandong. If you visit Shandong, you should try to go during its Qingdao beer festival which is held annually.
What to see and do in Shandong
Below we've listed some of the most noteworthy cities and places to visit in Shandong.
Qingdao
Despite not being the provincial capital and the biggest city in terms of population, Qingdao is probably most famous among foreigners thanks to its beer heritage and proximity to the ocean. If you travel to Shandong, this is a place you cannot miss.
One of the top-ranked attractions is the Qingdao beer museum. It's an old European-style building and they tell you about the story of the brewery, everything from when the Germans arrived and set up the establishment in 1903 until the Japanese occupation, and more.
As mentioned earlier in this article, you should try to visit the city during the beer festival (referred to as Asia's Octoberfest) that is held annually in July to the end of August. Hundreds of thousands of people visit the festival to drink massive amounts of beer and celebrate.
Qingdao is also known for its beaches, which you rarely find in other parts of China (Xiamen and Hainan are some of the few other options). Examples of good beaches in Qingdao are Golden Beach (Huang Dao), Qingdao Shilaoren Bathing Beach, and Qingdao Second Beach.
In addition to the above-mentioned activities and sites, you should also have a look at:
May Fourth Square
Badaguan Scenic Resort
Qingdao Site Museum of the Former German Governor's Residence
Mount Lao (Mt. Laoshan)
Mount Lao (Mt. Laoshan) is situated to the east of Qingdao, the most significant and important mountains located along the eastern shoreline. It's played an important role in Taoism, a philosophical/religious tradition in China. You cannot visit Qingdao before seeing the mountain.
You can depart from Qingdao by bus and reach the mountain. It's recommended to spend 2-3 days at the mountain so that you have enough time exploring the area.
Mount Tai (Mt. Taishan)
Mount Tai is, like Mount Lao, an important mountain in China that has historical and cultural significance. The Jade Emperor Peak is the tallest, reaching 1,545 meters, and the mountain is referred to as the eastern mountain of the Five Great Mountains in the country. Interestingly, the mountain has attracted worshipers for more than 3,000 years and is one of the countries most famous landmarks.
The mountain was inscribed in the World Natural and Cultural Heritage List of UNESCO in 1987. Over the years, 72 emperors of different dynasties have made pilgrimages here, which speaks for the mountain as an important religious site.
You can reach the mountain by bus or taxi if you travel from Taian. If you travel from Jinan, you can take the train and later change to a bus.
Daming Lake
Daming Lake is the biggest lake in the city of Jinan (the provincial capital) and measures 48 hectares. You should try to pay a visit to the lake during the early mornings or at sunset, as you'll have a splendid view of the water.
A park surrounds the lake and you can also find some historical buildings, primarily pavilions, when walking around the lake. Some of the most notable ones are:
Lake Center Pavilion
Lixia Pavilion
Moon-lit Pavilion
Haoran Pavilion
Xiaocanglang Pavilion
You'll also find gardens, such as:
Jiaxuan Garden
Qiuliu Garden
Xia Garden
Temple and Cemetery of Confucius and the Kong Family Mansion in Qufu
The temple and cemetery of Confucius are situated in the city of Qufu, Confucius's birthplace. Living in the 6th-5th centuries B.C., Confucius is the greatest Chinese philosopher who has ever lived and also worked as a politician and educator.
The temple has more than 463 buildings, including halls, pavilions, and towers. It also has Confucius' tomb and the tombs of more than 100,000 of his descendants.
This is a history of significant importance, not only in China but Asia as a whole. The area is known for its beautiful botanical areas, having more than 1,000 trees.
The admission fees changes according to the season and are as follows if you visit the temple and cemetery:
Feb. 16 – Nov. 14:
Confucius Family Mansion: RMB 60
Confucius Cemetery: RMB 40
Ticket of the Temple, Cemetery and the Family Mansion: RMB 140
Nov. 15 – the next Feb. 15:
Confucius Family Mansion: RMB 50
Confucius Cemetery: RMB 30
Ticket of the Temple, Cemetery and the Family Mansion: RMB 140
Baotu Spring
Baotu Spring is sometimes referred to as "Spurting Spring" or "Jet Spring" and is a karst spring located in the city of Jinan. Previously being declared as the "Number One spring Under Heaven", Baotu Spring has a significant value in Chinese history.
The spring has existed for more than 3,500 years and been mentioned in one of the Five Classics of Chinese literature "the Spring and Autumn Annals".
The water is constantly 18 degrees Celsius and has a mellow taste, making it perfect for drinking tea. During cold weather and early mornings, you can also see mist above the water, creating an astonishing scenery.
Not to forget, the highly acclaimed and traditional Lantern Festival is held a Baotu Spring yearly, attracting travelers from all over China.
The admission fee is RMB 40 to visit the Baotu Spring and you can reach the area by bus or by cruise boat.
Shandong gastronomy
The Shandong Cuisine, referred to as Lu Cuisine, is the Ancient Mother of the Northern Cuisine and highly popular among the Chinese. It's famous for the various kinds of seafood and vegetable dishes. The food is often fried in high heat with less oil.
You'll find many onions like garlic and green onion in the dishes, but also red pepper, ginger, salt, and vinegar. The people in Shandong like spicy food so you will find dishes with a lot of chilies from time to time.
Some of the most popular dishes from Shandong include:
Dezhou Stewed Chicken
This dish is typical for Shandong and comes with chicken having crispy skin, stewed with honey, sugar, fennel, and other condiments. It's cooked for hours and became famous after Chairman Mao ate it in the 1950s. The meat is often tender and can easily be removed from its bones. This is a dish that you should try if you ever visit Shandong.
Braised Prawns
Braised prawns is a famous dish that originates from Shandong and is a must-eat if you visit the province. The shrimps are sauteed and later braised with a seasoning sauce and seasoning oil.
Sweet and Sour Fish
This dish has sweet and sour carp that is bright red, sour, sweet and crispy. It's a popular dish, not only in Shandong but also in other parts of China.
Braised Sea Cucumber with Scallion
This dish is another specialty of Shandong and nothing you frequently see in restaurants. The dish has a special flavor and is highly appreciated among the locals.
Chicken ball in milk soup
It's common that people use milk when making soups in Shandong. Thanks to this, you'll find a tasty dish that includes both chicken breast and water chestnut, stewed in milk and water for hours. It's tasty and fragrant.
Travel tips for Shandong
Shandong is located in the eastern parts of China and has four distinct seasons. High-quality clothing tends to be more expensive in China compared to many Western countries. Be sure to bring long pants, short and long-sleeved t-shirts, sweaters, shorts, a thin jacket, and sneakers.
If you travel during the winter, you should bring a thicker jacket and sweaters in case the weather is cooler. Before you depart for China, I also recommend you to bring medicines such as aspirin, antibiotics, anti-inflammatory, and anti-diarrhea medicine. The altitudes aren't that high, so altitude sickness medicine won't be needed. Having said that, you should consider bringing medicine for car sickness as you'll spend a lot of time in vehicles.
Besides, don't travel to China without having proper insurance as you might come across unexpected issues or accidents. If it's your first time traveling in China, it can also be worthwhile contacting a tour or travel agency.
Photo Credits:

View of Tai Shan from Dai Temple by felibrilu