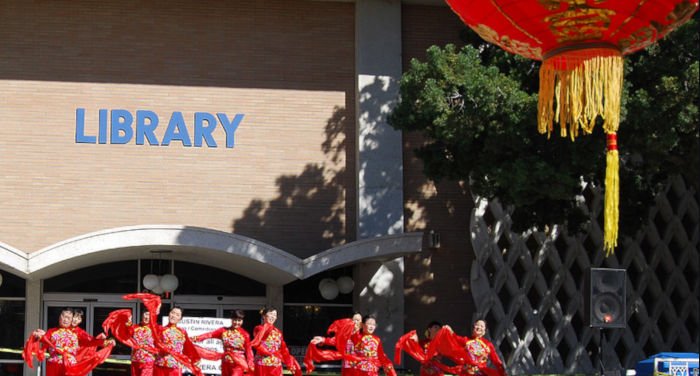 Websites to Teach English Online to Chinese Kids – Index
Teaching English online has become an increasingly popular profession, might it be for full-time teachers or for those who just want some extra income. It's a perfect option if you want to work in another country, work remotely, or just have a back-up in times of crisis.
One of the greatest and most well-paid markets for online English teachers is undoubtedly the one in China. Thanks to a massive population, a great demand for English teachers, and high salaries, more and more teachers now target this market.
In this article, we list some of the most popular websites where you can teach English online to Chinese children and students.
Benefits of teaching English online to Chinese children and students
Teaching online brings numerous benefits and this is particularly the case if you target the Chinese market. Some of the benefits of teaching English online to Chinese children are:
It's fairly easy to get started: The requirements and process to start teaching English is fairly easy as you often only need a TEFL certificate. Besides, you also have to do a test class, pass the interviews, and record an introduction of yourself.
It's flexible: You can manage your own hours and sometimes do classes on-the-go. At some companies, no preparations are needed.
The salaries are decent: You can definitely teach online as a living if you reside in low-cost in Southeast Asia, for example. Salaries can be up to USD 25 per hour, thus, you can make USD 100 a day if you teach as little as 4 hours.
You can teach remotely: You don't need to stay in an office but can travel the world at the same time as you teach. This is highly beneficial during times of crisis, such as the Covid-19 outbreak, and if you stay in quarantine.
Which are the best websites to teach English online to Chinese children?
Now that we know about some of the benefits of teaching English online to Chinese children, it's time to check what websites you can use. Let's get started.
1. VIPKID
VIPKID is a leading website that allows foreigners to teach English to Chinese children online, earning up to USD 22 per hour. The company has partnered with several other well-known brands, including National Geographic Learning, SmartStudy, Tesol, and Scholastic.
Teaching English on VIPKID is easy and you only have to follow three steps:
Pick your hours and get booked: This allows you to work where you want and whenever you want.
Have your class: You only teach English to one student at a time and use the curriculum and software provided by VIPKID.
Get paid: When you've had your class, simply wait for the payment to go through.
Signing up with VIPKID is easy and you only have to create an account, complete some basic questions, and then you'll be ready to start teaching online. That said, you have to be a native-English speaking applicant with a bachelor's degree.
2. Magic Ears
Magic Ears is one of the best-paying companies in this list as you can make everything between USD 20 – 26. Teachers help students aged 4-12 to learn English with a focus on the long-term.
On the contrary to other companies, Magic Ears have 1-on-4 classrooms to make the classes engaging and fun, but still limited in size for optimized learning. The company has a community culture that welcomes and allows teachers to work as part of a team.
To teach on Magic ears, you have to:
Be a positive and outgoing person that like to teach children
Have a USA or Canada Nationality
Have a Bachelor's Degree (University students are also acceptable)
Relevant teaching experience and a certificate required
The application process is fairly simple and as follows:
Submit your application: 5 minutes
Have a mini demo: 10 minutes
Magic training: 30 minutes
Trial class: 25 minutes
Background check: 3-5 days
Sign your contract: 5 minutes
Start teaching!
3. Qkids Teacher
Qkids is a leading online teaching platform that connects more than 800,000 Chinese young learners with thousands of online teachers, tutors, educators, stay at home parents, college students, and all those who have a passion for teaching. The age of the students is 4 – 12 years.
Qkids collaborates with several partners, including National Geographic Learning, Tesol, Sterling, and Star publishing. A great benefit of using Qkids is that you don't have to prepare or provide any curriculum. Instead, they premake the classes on your behalf.
The company was launched in 2015 and has offices in Shenzhen, Xiamen, Guangzhou, and Beijing. Interestingly, Baidu and other Chinese companies have completed a C1 financing round and it's predicted to keep on growing.
The same as it goes for many other websites, you have to be eligible of working in the US or Canada, have a Bachelor's degree, and a teaching license (e.g. TESOL, TEFL, CELTA, ESL).
If you don't have a certificate, Qkids provides a fast track TESOL voucher that candidates can complete prior to signing the contract.
4. TeachAway
TeachAway is headquartered in Toronto, Canada, and was founded as early as 2002. They've grown fast and currently have dozens of employees that help teachers to reach out to students in UAE, China, Taiwan, India, Japan, Korea, Hong Kong, and more. Besides, they provide TEFL courses and teacher certifications.
TeachAway also has premium training with the top 20 Universities in the US and works with many renowned international education partners, including the University of Toronto, The Ministry of Education in the UAE, Teachers College Columbia University, University of Michigan, and more.
You have to abide to the following requirements if you want to work for Teach Away:
Be a native-English speaking US/Canadian applicant
Have a bachelor's degree
Teaching English online to Chinese students (preschool to grade 6)
The salary differs and isn't stated, but is in a similar range as the above-listed companies.
5. iTutorGroup
iTutorGroup was founded in 1998 and is a premier online education platform and the biggest English-language learning institution globally. The company has grown significantly over the years and received a USD 1 billion series of funding.
They provide language learning opportunities to hundreds of thousands of persons and professionals in not only English, but other subjects as well. The company has won plenty of awards, including:
XinhuaNet: Top 10 influential brands of foreign language education institution
APEC Chinese Enterprise Valuation panel: Enterprise of the Year – Most Growth Potential
To become a teacher on iTutorGroup, you have to meet the following requirements:
Have a Bachelor's degree or higher
Provide a TESOL/TEFL/TESL certificate (or equivalent) / at least one year recognized teaching experience
Manage to teach 5 peak hours per week
Have access to a computer with a reliable internet connection
Photo Credits:

Hua Xia Chinese School by Daniel Orth