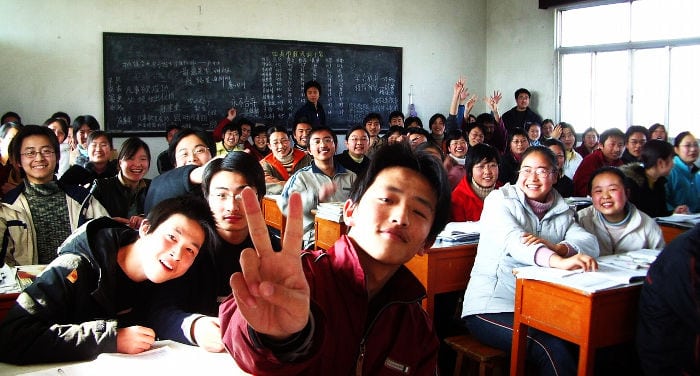 This article has been written by Nicholas Dahlhoff author of All Language Resources
Like many people, I came to China to teach English with basically zero training. I had gotten an online TEFL and had done some volunteer teaching in the past. But, I really didn't know the first thing about teaching.
It's been 2.5 years now, and while I've improved significantly as a teacher, I'm still learning each day. I've also become quite comfortable and content with my life in Beijing and don't see myself leaving anytime soon.
Because of this, I decided to start looking into how to better position myself and develop professionally. That's when I discovered an online teacher certification program that I could complete while teaching in China.
Why become a certified teacher?
While I'd love to say that the reason I wanted to become a certified teacher is that I'm passionate about teaching and that its the only thing I'll ever want to do, this isn't completely true.
Don't get me wrong, I really like being a teacher. It's an enjoyable job and is really rewarding. My students are great and helping build their character and develop their English language skills is a fulfilling way to spend a day. Teaching gives me lots of reasons to smile.
This, however, is not the reason I wanted to become certified.
My two biggest motivators for getting my teacher's certification were to earn a higher salary and position myself to be able to work at better schools.
After spending some time looking into the costs and increased earning potential, it became pretty clear to me that the increase in my salary would cover the total costs of obtaining the license in less than a year.
That's a pretty great return on investment.
Given that I'm planning on continuing living in China and studying Chinese for quite some time, the decision to pursue my teacher's certification was an easy one.
Additionally, the certification has opened up opportunities to work at much better schools.
Having worked for that last 3 semesters at a school with more than a few issues, this was a major motivator for me. There are lots of great schools in China but the best ones will never consider you if you aren't a certified teacher.
Introducing Teacher Ready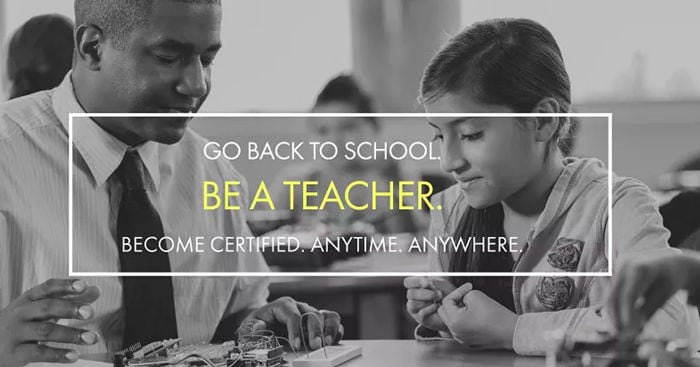 Teacher Ready is an online teacher certification program which makes it possible to become a certified teacher in less than a year – even if you're currently living and working in China.
This program is a part of the University of West Florida. Upon completion, you'll be a certified teacher in the state of Florida. While each state in the USA has different requirements to be able to teach. In China, nearly (if not all) schools will see a certification from Florida and any other state as being the same thing.
This program is extremely flexible. You're able to begin classes at any time, complete them at your own pace, and take them from anywhere.
However, not everyone will be eligible.
Requirements
Unfortunately, barring a few exceptions, Teacher Ready is only available for US citizens. In addition, you need to have:
A bachelor's degree from an accredited college or university
A minimum undergraduate GPA of 2.5 in the last 60 hours of coursework
If you are not a US citizen. You'll need to meet each of the additional requirements
Have a current, valid US Social Security Number
Obtain a teaching position in the State of Florida
If you're not a US citizen and don't meet the requirements, you can still enroll and receive a "Certificate of Completion" from the University of West Florida. However, this isn't the same as a professional certification.
You'll also need to find a mentor teacher and complete field assignments. I'll talk more about these a bit later.
Course Structure
The course is split into 8 lessons, each designed to take approximately 4 weeks each with about 8-10 hours of work required each week. In reality, you'll probably find that you can complete it quicker than that.
Each lesson will cover a different topic, such as Aligning Standards and Learning Targets or Learning Tasks and Feedback Strategies, among others. These lesson topics are both practical and also delve into educational theory.
The learning content contains a mixture of videos, online readings, and a book. Most of these aren't too dense or challenging to go through. Whether you're a new teacher or have been teaching for a few years, you'll surely pick up some interesting ideas, as well as an improved understanding of the topic of education.
You'll complete online assignments based off of the learning content and receive feedback from a teacher. If you made any mistakes, you'll need to re-submit the assignment. In addition, you'll need to pass quizzes and tests as well. If you fail these, you'll be able to retake them until you pass.
Besides these lessons, you'll also need to complete the field experience which has the following requirements:
Complete 185 total field hours across all 8 lessons – includes a one-week (35 hours) culminating experience under mentor observation
Complete all lesson field assignments
Complete Lesson 8 Culminating Field Experience (makes up 35 field hours)
This may sound like a lot of hours, but fortunately, if you're already teaching then there's a good chance this will be enough to meet the field experience requirements. You can use your own classroom as long as it's in the subject area and grade level you want to become certified to teach, is a K-12 institution, and you teach in the same classroom at least six hours per week.
If you don't meet those requirements, you won't be able to teach in your own classroom, and will instead need to do your field experience within your mentor teacher's classroom. If you were within the US, Teacher Ready would help you organize this, but since you're trying to get certified in China, you'll have to organize this yourself.
Speaking of your mentor teacher…
You'll need to find a certified teacher to be your mentor. Your mentor will need to meet the following requirements:
Have a current and valid teaching certification or a current and valid administrator license and
Have at least 3 years of effective teaching experience as indicated by the annual evaluation OR be a current school administrator and
Complete Clinical Educator training.
These requirements may seem like a lot. However, the difficulty of meeting them will depend a bit on your own unique situation. For me, it was extremely easy. I was already teaching in an international school where a few different certified teachers already work. So, I just asked a friend to be my mentor and it was a really simple process.
If your situation isn't as convenient, you're not out of luck, you'll just have to put in a little more legwork and outreach for help. I'm pretty sure that if you reached out to the administration of a school near you, they'd be happy to help you out. Especially if you get a bit creative and figure out ways to return the favor. Likewise, if you meet other teachers in your city, in most situations you'll eventually meet someone who meets the requirements and would be more willing to be your mentor.
Like most things in life, the more you help others, the more they'll be willing to help you.
Culminating Field Experience
The 8th and final lesson of the Teacher Ready program is the final observation. In this lesson, you'll need to be observed for one class period, five consecutive days and complete various assignments relating to it.
After this, you'll have completed the Teacher Ready program, but you're not quite finished yet. You'll still need to pass a few tests
Florida Teacher Certification Exams
You'll need to pass three Florida Teacher Certification Exams before you can become a certified teacher. You'll have to fly back to the USA to complete the exams. Luckily though, you don't have to go to Florida to take them as there are lots of testing centers all over the country. These exams are
Subject Area Exam
General Knowledge Exam
Professional Knowledge Exam
They recommend you to complete the exams at various points throughout the course, but if you're living in China, then flying home three times in a year probably isn't what you're trying to do. I took them all over the course of a week during Spring Festival.
The tests are quite long, so you won't be able to schedule them all in one day. They can be taken over the course of a few days though.
I'd also strongly recommend studying for them. There was a lot of information covered and I was surprised by how challenging they were. If you fail any part of the exams, you'll have to fly back to the states and retake it. Just study, it's better to be overprepared.
After you finish everything, you'll still need to wait a few months.
Finishing the course and completing the exams won't immediately get you the certification. There's still a several month waiting period for the test scores to become official and all the paperwork to go through. Be sure to be aware of this and plan for it.
If you expect to be teaching in China for more than a few years, getting certified is a good investment.
Teacher Ready lists the total costs at around $5735. In order to pay for itself within one year, you'd need to earn a little less than $500 extra dollars per month.
I've found, at least in Beijing, this certification will easily pay for itself within one year. Not only that, it opens up opportunities at better schools and has helped me become a more skilled teacher. While I'm not planning on living in the United States anytime soon, it's nice to know that I'd be prepared to be a professional teacher back home if I did decide to return.
For anyone who's eligible and considering teaching in China for more than a couple years, I'd strongly encourage them to look at becoming a certified teacher with Teacher Ready.
Author Bio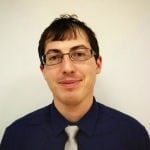 Nicholas Dahlhoff is an elementary school teacher living and working in Beijing. In his free time, he enjoys studying Chinese and writing about different language learning tools at All Language Resources.
Photo Credits: Photo by PublicDomainPictures on Pixabay