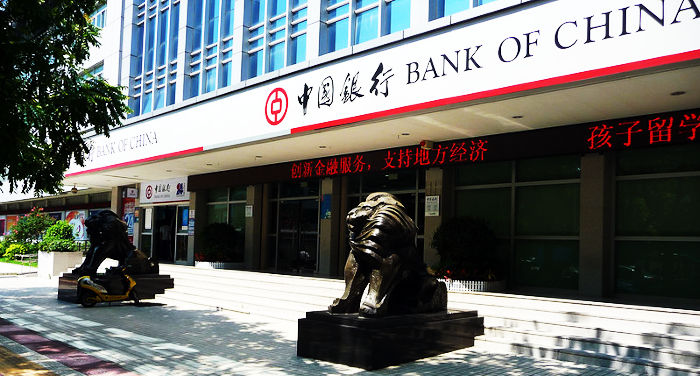 Having an account at a Chinese bank can be an advantage, even if your stay is only for a few weeks or months.
In this guide, you will find all of the information you need to know before opening a bank account as well as how to do it. Below are the main subjects that we will cover:
Reasons for opening a bank account in China
Even if you are in China for a short period of time, opening a bank account in China can make your life easier for multiple reasons:
Value of money: Considering that the highest value bill in China is 100 Yuan, which is approximately equivalent to 14.5 USD, this means that you will carry around a wallet with a lot of bills, but not very much money, especially when you start to collect smaller value bills.
To get a Union Pay debit card: In China, as we will discuss later on, very few businesses accept payment by international cards such as Visa, MasterCard and American Express. The majority of businesses in China only accept payments with cards from Union Pay, which is the Chinese bank network. Opening a bank account in China will allow you to easily obtain a Union Pay debit card.
To use WeChat to pay with your cell phone: WeChat, despite being called the Chinese WhatsApp, is much more than that. WeChat allows you to make payments at businesses, book taxis and much more. To use these options, you will need to have a Chinese bank card.
To make purchases on Chinese websites: Most Chinese websites such as Taobao (the Chinese Amazon) or the official trains website do not allow payment with international cards, and the only way to pay is via the online Chinese payment system.
To save money by paying less commissions: As we will explain later on, the commissions for exchanging money or withdrawing money at Chinese banks are much smaller if you have a Chinese bank account.
Who can open a bank account in China?
Opening a bank account in China used to be an easy task, but things have changed over the years. As China develops, it's become almost impossible for foreigners to open bank accounts unless they have a Residence Permit and either study or work there.
But, it can be worth giving it a try, but be prepared that a great majority of the banks will reject your application. Usually, it's not due to the visa status but that you will stay in China for a limited time.
At the same time, you also need to be at least 18 years old. If you cannot open a bank account in China, a solution that foreigners someone uses in other Asian countries is to open an account with the help of their partners. It can be a good option if you have to pay personal expenses monthly, such as for gym memberships.
What do I need to open a bank account in China?
Opening a bank account in China is comparably easy as long as you're a resident there and meet the criteria stipulated. Below I've listed the documents and information you have to prepare before you can be granted a Chinese bank account in China.
If you have been sent to China as an expat or taken up a local contract, I also recommend you to consult with your HR team to confirm what's needed.
A passport: This is almost a no-brainer, but worth mentioning just in case you forget. You have to bring your passport along with your valid Chinese visa, before you can open a bank account.
Chinese phone number: Your bank account will be connected with your phone number so that you can also manage online banking. Before you visit a bank to set up a bank account, you should get a Chinese SIM card and a local phone number.
Work Permit or Student ID: From time to time, banks also ask for your student ID or work permit before they open the account. This is rare though, but worth having in mind before you visit the bank.
Proof of Residence: Again, this is not always needed but required by some banks. Examples of proof of residence could be a receipt from the hotel where you are living or your residence permit.
Worth mentioning is that opening a bank account in China can be more difficult if you manage everything on your own. Having a Chinese speaking colleague or HR responsible that helps you can certainly make things easier.
Not to forget, bring a hundred RMB or so in cash as banks sometimes charge you for the bank card or for the deposit, which can range between RMB 10-20. If you forget to bring money, it won't be a big issue most likely as you'll have an ATM nearby handy.
Do I need a payroll salary or to deposit a minimum amount?
No, it is not necessary to have a salary. Normally, they won't ask for any deposit, but if they do, it is usually not a large amount, and at the most 100 Yuan.
Importance of your name
When you open a bank account, it is important that you ensure that there are no spelling errors in your name (which is common), as theoretically it has to exactly match the name printed in your passport. If it doesn't, this can cause problems when you use the online account or WeChat at a later date.
This becomes more complicated when names are not of Anglo-Saxon origin, as they can contain characters that the Chinese do not know how to write, such as the ñ in Spanish (the Chinese use English keyboards). In terms of sound markers like the diaeresis and accent marks, this is not something you have to worry about, as they are just going to ignore them.
Keep in mind that computer systems are designed for Chinese users, in which names are a maximum of 3 characters with the last name first. Because of this, a Spanish name such as Juan Pérez Núñez will be a challenge for the bank employee, not only because of the characters that are not present on the keyboard (ñ and the accents), but also because of the fact that the employee has to understand that Pérez is the first last name and not a middle name. In addition, sometimes the software will not allow such a large name.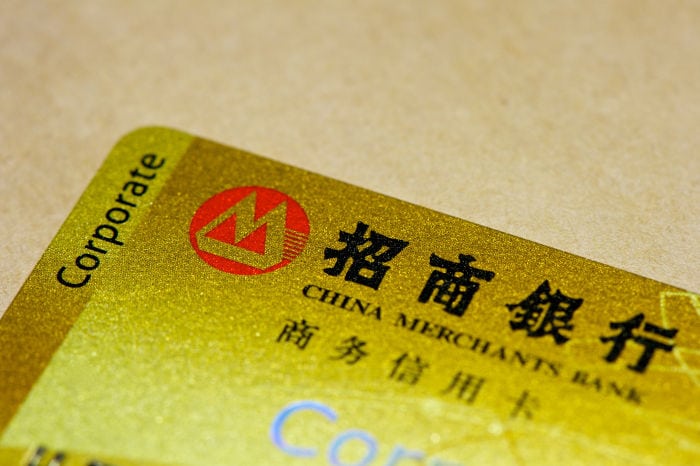 What bank to choose
In China, there are a large number of banks for personal banking and there aren't big differences between them. However, when choosing a bank, you should consider a couple of things:
Size of the bank: Many Chinese banks are local and therefore do not have a large number of national branches. It is important that when choosing a bank, you choose one with broad coverage that will allow you to have access to branches regardless of where you are. In order, the largest banks in China are: the Industrial and Commercial Bank of China (ICBC, 中国工商银行), China Construction Bank (CCB, 中国建设银行), Agricultural Bank of China (ABC, 中国农业银行), Bank of China (中国银行) and China Merchants Bank (CMB, 招商银行). In addition, the fact that these five banks also operate on an international level make them a more appropriate option for non-Chinese customers.
Origin of the money to deposit in the bank : Before deciding at what bank to open your account, it is very important to consider where the money that you are going to deposit into the account comes from. If you are going to work in China and want to deposit your salary at the bank, you have to keep in mind that the majority of Chinese companies only work with one specific bank and because of this, you will have to open an account at that bank. On the other hand, if the money is going to come from abroad, it might be a good idea for you to talk to the bank of origin to see if they have an agreement with a Chinese bank so that you can get lower commissions. You can read the section on how to bring money to China for more details.
Personally, I recommend the ICBC or the CCB, as they are two banks with a broad national scope, they provide you multi-currency accounts (in other words, you can have USD or EURO in the account) and their management tends to be quite efficient. Despite the fact that the Bank of China has a similar or even greater national reach than the two previous banks, the problem is that it is excessively bureaucratic and it can be a headache to carry out certain procedures, such as obtaining a duplicate of a debit card. The CBM, on the other hand, can be a good option if you live in the south of the country, where it has its main branches.
Area of bank service
Just like with cellphones (where you are charged extra for making calls in provinces other than the one where you obtained the telephone number), in banking, it's not the same to use your account in the province where you opened it compared to in another province, despite it being the same bank.
Practically speaking, carrying out transactions in other provinces is as if you were doing it at another bank, as they are going to charge commissions for these transactions. Despite the fact that commissions are normally small in China and given the ease of opening bank accounts, it is a good idea to obtain a new bank card when you move to another area of China.
Banking procedures
Finding staff capable of speaking English tends to be quite difficult, even at major branches in main cities. If you want to carry out complicated operations and you don't speak Chinese, it's a good idea to get help. For simple operations, the following phrases might be useful to you:
I would like to open an account.
你好,我想开个账户.
My information is not written correctly.
抱歉,之前我的信息写错了.
I lost my debit card and I need a new one.
抱歉,我的借记卡丢了,请您帮我办张新的.
I would like to exchange my money for Yuan.
请你帮忙把外国钱换成人民币.
In terms of the paperwork for opening an account, documents tend to be in Chinese and English, and the main banks have partially translated websites. Even so, information tends to be a minimum, so it is always recommendable to have some help.
Obtaining debit and credit cards
When you open a bank account, they will automatically give you a debit card on the Chinese Union Pay system. The card is associated with the account and has the same number, which means that if you request another copy of the card, the number will change along with the number of your bank account.
Getting a credit card is only possible if you have a residence permit, and getting one tends to be quite complicated. The minimum requirements that they will ask for at any bank is your work permit and work contract. Other documents that they may ask for are your rental contract or your foreign expert certificate. In the case of students, it is still possible to get a card, but the financial requirements tend to be a lot stricter.
The financial requirements for obtaining a credit card vary greatly depending on the bank and the credit card requested. These range from having a minimum amount deposited in the account to a minimum monthly salary.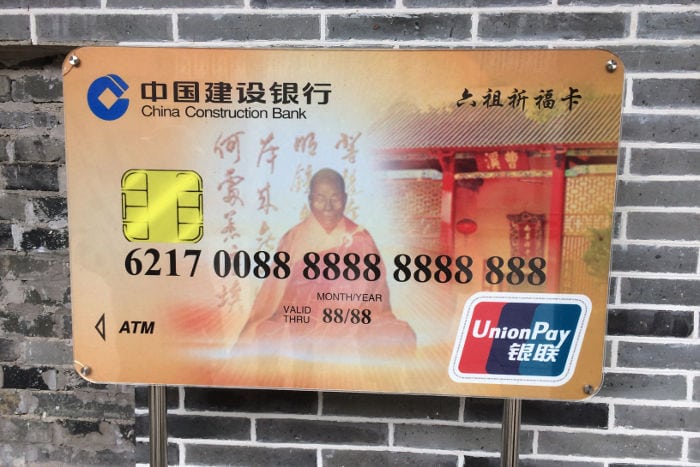 Union Pay compared to Visa, MasterCard and American Express
Union Pay is the Chinese banking network and is accepted at the large majority of businesses, except for small businesses where only cash payments are accepted. Currently, many businesses also allow payment with mobile applications such as WeChat or Alipay (for which you will need a Chinese bank account).
Except in very touristy areas or certain businesses in international neighborhoods, Visa, MasterCard and American Express cards are not usually accepted. However, Most Chinese banks let you take out money with these cards.
Despite the fact that a few years ago, Union Pay was limited to within China, with the increase in Chinese tourism, it is becoming more and more accepted internationally. Currently, Union Pay is broadly accepted in Southeast Asia and the tourist areas of main global cities.
Taking money to China
Taking money to China is relatively easy and the cheapest way is to open a bank account in China and make a transfer from your foreign bank. In addition, if you make these transfers using a peer-to-peer transfer system like Wise (formerly Transferwise), it will be even cheaper, as you will avoid intermediaries.
You have to keep in mind that Chinese bank accounts are normally multi-currency, which means that when you make a transfer, you receive the money in the currency of origin and will not be able to use it until you go to the bank and exchange it (you will need your passport).
Obviously, there are other ways of bringing money to China. Below, I detail the other options and the problems that they present:
Bringing Yuan in cash: This is clearly the worst option, as it is very difficult to obtain Yuan outside of China and if you do get some, the exchange rate that they are going to give you will be robbery.
Bringing Euros or USD: Although this is an option (remember that there are limits on the cash that you can bring into the country), it is neither very safe nor practical. If you decide on this option, it's best that you deposit the money in a Chinese bank account before exchanging it. Exchange rates are a lot better for customers of the bank than for non-customers.
Withdrawing money with your foreign bank card: Most ATMs in China accept international bank cards, which makes it possible for you to take out money. Despite this being a good option when traveling considering that the exchange rate tends to be quite fair, it's not a good option over the long term due to the high commissions caused by withdrawing money abroad.
Taking money back home from China
If you have saved money in China and you want to take it out of the country, you will first have to exchange it for an international currency. Yuan are not accepted internationally, which makes it hard for foreign banks to exchange them, and transfers in this currency are not accepted either.
Also, as a foreigner, there are restrictions on the amount of Yuan that you can change to another currency without justification (around 500 USD per day or 15,000 USD a year).
However, if you have worked legally and paid your taxes, you can avoid these restrictions by showing your passport, work permit, work contract and tax payment certificate. This will allow you to repatriate up to 50% of your income in China (90% in the case of business profits).
Another solution for exchanging your money is to ask a Chinese citizen to do it for you (they have much less restrictions).
The other option, especially if you intend to go back to China, is to use the Union Pay card abroad, as it is becoming more accepted in foreign countries and at many bank machines outside of China it is now possible to withdraw money. Obviously, this option is only recommended if you live in China and leave the country for a time or the amount of money that you want to move is relatively small.
Online and mobile banking
All of the main Chinese banks have webpages and applications for online banking. Even so, to be able to carry out transactions online, you will first have to sign up for the services at the bank. Once you've signed up, they will provide you with the access keys and a small tag that will generate the security codes necessary for transactions.
Signing up for Chinese online banking will let you make payments online on Chinese websites (the Union Pay card alone can't be used), carry out transfers and other banking transactions.
Once you have obtained keys and the code generator, before starting to use your online banking, you should consider the following aspects:
Bank website: Large Chinese banks have a website in both Chinese and English. Even so, it is typical of Chinese websites for the version translated into English to be minimal, and in some areas, you may find text that hasn't been translated. Despite this, English websites tend to be functional and normally, you can manage your bank account without too many problems.
Security software: To be able to use online banking, the bank will request that you install a series of software items on your computer (you can find these on their website). Be careful, because some of these programs may be detected as malware and blocked by your antivirus. You will have to allow these programs to run to be able to access online banking.
Browser: The large majority of webpages in China are optimized for Windows Internet Explorer. It is very common for bank websites and online payments to result in errors when they are used with another browser. To avoid complications, just use Internet Explorer for any online transactions.Be careful, because some new Windows operating systems include the Microsoft Edge browser (whose logo is practically identical to that of Internet Explorer). This browser tends to cause a lot of problems, so make sure that you are using Internet Explorer and not Microsoft Edge. Keep in mind that some banks will not work adequately with Mac Safari, which means that if you run into problems, it might be a good idea for you to install Windows on your Mac to carry out these operations.
Apps: The main Chinese banks have apps for Android and iOS in both English and Chinese. It is possible that you might not find these apps if you look for the bank name in English, which means that it is always a good idea to search for the name and Chinese (for example, for the Merchants Bank, it is better to search for 招商银行 on the app market). Finally, remember that if you don't have a VPN on your Android mobile device, you won't be able to connect to Google Play (as it's blocked in China).
Frequently asked questions
Can I open a bank account with a tourist visa?
It used to be very easy, but it's become stricter. While some say they've managed to open Chinese bank accounts with ease, many others contact different Chinese banks and get rejected.
The duration of the tourist visa seems to play a vital role (it should preferably be valid for more than 6 months). If you're an American citizen, you can apply for a 10 year visa, which will increase your chances of getting a visa, compared to a short term visa.
Can US citizens open bank accounts in China?
You can, but it's becoming increasingly more difficult due to the Foreign Account Tax Compliance Act (FATCA). With FATCA, the American government forces overseas banks to report about American bank account owners in various countries.
As such, the banks often require that the applicant has sufficient funds before they approve the application, as they have to manage the FATCA reporting to the US government.
What's the best Chinese banks for foreigners?
Some of the most popular and established banks you can try to contact are:
China Merchant Bank
ABC (Agricultural Bank of China)
ICBC (Industrial and Commercial Bank of China)
China Construction Bank
Personally, I've used China Merchant Bank and found their services very good.
Can I open a Chinese bank outside of China?
Even if major banks such as HSBC and ICBC have branches outside of China, you have to visit China and open your account within China.
Do I need to open a bank account in China if I work there?
Yes, if you plan to stay in
China long-term and will receive your salary from a local company
, you should open a Chinese bank account. With the current capital controls in place, you'll need a Chinese bank to wire your money/savings outside of China.
In 2016, I could only transfer 500 US dollars a day out of China, which forced me to visit my China Merchant Bank branch every day for quite a long time.
Should I close my China bank account when leaving the country?
It's recommended, especially if you're a US citizen (read about FATCA above). Your account will shut down automatically if you've no money deposited into the account though.
Closing an account is fairly easy and you'll just need to bring the following documents to your local Chinese branch:
Your debit card received from the bank
Your passport (+same as when you applied for the account)
As mentioned, go to the branch where you opened the account as the procedure will be more swift.
This article was written with the collaboration of Daniel De La Fuente
Photo Credits:

Bank of China Bao'an Shenzhen by Chris


Nanhua Temple Union Pay Card by Scott Edmunds