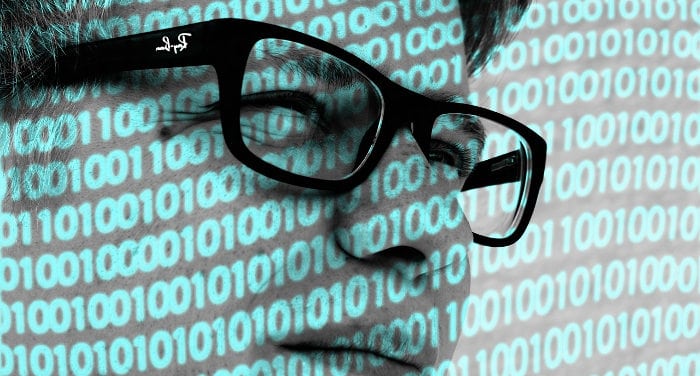 ¿Do you want to access any website in China without restrictions? Click here and check out the comparison of the top VPNs that really work in China
November 2017 Update: FAQ
Is it true that all VPN access will be blocked by February 2018?
This information recently published by Bloomberg from an unknown source is rather dubious at the moment and has already been denied by the Chinese Ministry of Industry.
It is true that China started a campaign in January to limit the use of VPNs, but so far it has been focused on companies based in China, such as GreenVPN and the warning to major Chinese e-commerce companies to stop selling non-approved VPNs. However, it's difficult to believe that this campaign will extend to all VPNs, because that could block the access to the global network and affect the Chinese economy (many small businesses and individuals depend on these types of services for their economic activity).
It's possible that in the coming months, many VPNs will stop working or their performance could be affected. As happened at the end of August with the crackdown of some VPN providers and several VyprVPN servers blocked during 3 hours. However, some reputed VPN services, (such as those recommended in this article), are unlikely to stop working.
Is Skype blocked in China?
During the last weeks, Skype has been removed from many apps stores in China, including Apple app's store. At the moment, however, Skype is still working in China.
Is WhatsApp blocked in China?
Since the 26th of September, Whatsapp has been blocked for the majority of users in China (some people can still send text messages). It's still too early to know whether China will permanently block WhatsApp, as was the case with other similar applications, such as Line and Telegram, or whether this is a temporary measure.
It's possible that the service will be restored in November. During the month of July, many users had problems with video calls and sending voice messages, videos and images (not all the time), although text messages worked well and after some days the service was fully operational.
Are VPN apps for Apple blocked in China?
No, the apps have not been blocked. However, the App Store has blocked the downloads of these apps for users located in China, which means that you can't download the apps or update them unless you have a VPN active on your phone (configured manually or with the app already downloaded).

You probably already know that sites such as Facebook, Youtube or Google.com are blocked in China and that the only way to access them is with a VPN.
But what about the other hundreds of web sites that we normally use?
Are we sure that they'll work in China?
One of the most frequent questions we receive is if a certain website or app, such as Dropbox Google Play, is blocked in China.
In this article we'll list all web sites, which at the moment, don't work beyond the Great Firewall of China, or the system developed by the Ministry of Public Security, (MPS) to control access to websites considered "dangerous" for Chinese citizens.
Which websites are blocked in China?
Here's a list of the most popular websites which, at the moment, are blocked in China:
Social
Facebook, Twitter, Instagram, Pinterest, Tumblr, Snapchat, Picasa, WordPress.com, Blogspot, Blogger, Flickr, SoundCloud, Google+, Google Hangouts, Hootsuite.
Apps
Google Play (this means that without a VPN you won't be able to download any apps from Google Play), Line, KaKao Talk, Telegram.
Search engines
Google (both Google.com and the majority of local versions like Google.com.hk, Google.fr, etcetera), Duck Duck Go, various foreign versions of Baidu and Yahoo.
Media
The New York Times, Finacial Times, The Wall Street Journal, The Economist Bloomberg, Reuters, LeMonde, L'Equipe (What do they have against the French?), Netflix, Youtube, Vimeo, Google News, Daily Motion, many pages of Wikipedia, Wikileaks.
Work tools
Google Drive, Google Docs, Gmail, Google Calendar (generally all Google services), Dropbox, ShutterStock, iStockPhotos, WayBackMachine, Scribd, Xing, Android, and many VPN sites.
Porn
Porn sites are almost all blocked; I don't know of any exceptions.
What can you tell me about Chinese sites?
Chinese sites, in general, all work and moreover are extremely fast. Note that, if you're using a VPN, some Chinese sites will not work correctly (for example many of the videos on Youku won't be available). This is caused by the fact that some sites work only in China and, by turning on a VPN, you are "masking" your Chinese IP address with that of another country.
And if the site I'm interested in isn't on this list?
The list published in this article is not exhaustive and bear in mind that the situation is constantly changing – a site that's blocked today could work tomorrow – as well as just the opposite – a site that works today could stop working within twenty minutes.
To verify if a given website is blocked just insert the URL in the Greatfire Analyzer.
In addition, there are sites that are partially blocked (on Wikipedia for example some pages work perfectly while others don't work at all), sites that go on and off and sites that despite not being blocked, are so slow that in a practical sense they're unusable. The classic example is making video-calls on Skype: the connection is often so slow that you'll want to skip the call.
Is there a solution or do I have to resign myself?
The only solution is to subscribe to a VPN service (here you'll find the services we currently recommend).
Note however that especially after 8PM (Beijing time) sites hosted by servers outside of China (basically all Western sites) are often so slow as to be unusable. I'm not sure as to the reason why, but my theory is that this is the hour in which traffic between China and the West reaches its height (since it's morning in America afternoon in Europe).
As a result the data lines are maxed out and say goodbye to your connection! I don't even know if the problem is a result of the Great Firewall or, more simply, a physical limit between China and the rest of the planet.
Is it legal to use a VPN?
Disclaimer: here at SDC we are not qualified to give any legal advice; therefore if you choose to use a VPN you are doing so at your own risk.
That said, our interpretation is that using a VPN (acronym for Virtual Private Network) is not an illegal act in and of itself since it has to do with a technology developed to extend the benefits of private networks even to connections that travel on the Internet (or on a public network).
The VPN is, therefore, software designed to improve the security of your connection (click here to learn the technical details). In effect, many universities and – I presume – Chinese government offices use a VPN system to isolate their internal network from the public.
So the problem isn't so much the use of a VPN, as much as the fact that you're accessing sites that aren't permitted in China. Is that a crime? The reality is that we have no idea and therefore can't offer any advice.
On a practical level, our opinion is that the Chinese couldn't care less if you use a VPN to log on to your Facebook profile or your Dropbox.
Of course, if you intend to use the Internet fraudulently, VPN or not, be aware that you're risking your ass, both in China and abroad : )
Best VPNs for China
| Features | | | | What's the Best? |
| --- | --- | --- | --- | --- |
| Main Advantage | Fastest and Easiest to use | Most Secure (Premium version) | Cheapest (among the best) | It depends on your needs! |
| Money Back Guarantee | 30 days | 30 days | 30 days | |
| Monthly Plan | 12.95 USD | 12.95 USD | 11.95 USD | |
| Yearly Plan | 6.67 USD/month (exclusive offer: 3 months free) | 6.67 USD/month | 5.75 USD/month | |
| Support | 24/7/365 (Best service in our experience) | 24/7/365 | 24/7/365 | |
| Server Count | 1.700+ | 700+ | 1432 | |
| Countries with Servers | 94 | 64 | 61 | |
| Payment Methods | Credit Card, Paypal, Bitcoin, Alipay, Union Pay and others | Credit Card, Paypal and Alipay | Credit Card, Paypal, Bitcoin, Alipay | |
| Desktop Apps | Windows, Mac, Linux | Windows, Mac | Windows, Mac | |
| Browser extension | Chrome, Firefox, Safari | No | Chrome | |
| Mobile Apps | Android, iOS, Windows Phone | Android, iOS, Windows Phone, Blackphone | Android, iOS, Windows Phone | |
| Simultaneous Connections | Yes (until 3) | Yes (until 5) | Yes (until 6) | |
| Encryption Protocols | OpenVPN, L2TP-IPsec, SSTP, PPTP | PPTP, OpenVPN™, L2TP/IPsec, Chameleon™ | OpenVPN, IKEv2/IPsec | |
| VPN Location's Switchings | Unlimited | Unlimited | Unlimited | |
| | Try ExpressVPN | Try VyprVPN | Try NordVPN | |
Click here to read more about the VPNs we recommend at the moment!
[Photo Credits (Creative Commons CC0): Pixabay.com]