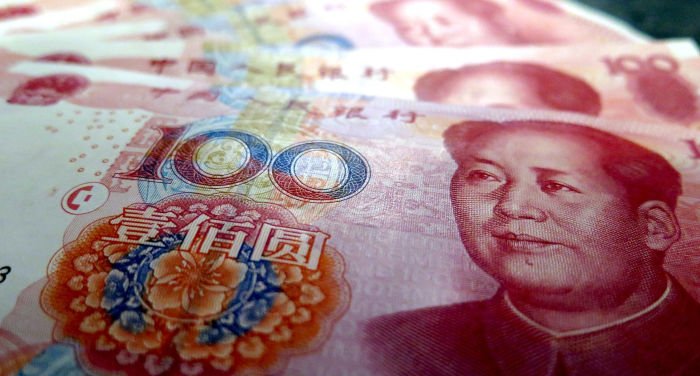 Accounting Software for Your Chinese Company – Index
Do you have a company or plan to start a business in China and need an accounting software solution? There are plenty of services available in the Chinese market, both free and paid versions, that we explain more about in this article.
In this article, we list some of the most popular companies that provide software accounting solutions to small, medium, and large-sized businesses in China. If you have any other recommendations, feel free to drop a comment below.
Megi
Megi is a leading cloud-based accounting software that is suitable for SMEs who operate in China. It's a perfect choice if you need software that is adapted to China's complex taxation systems and requirements.
Megi can help you to save both time and money thanks to its neat online accounting solutions. The basic features included in Megi allows you to
Invite other team members and accounting professionals
Create standard financial and management reports
Customize management reports through the Excel reporting plugin
Connect to all banks in China and upload statements in a minute
Integrate with apps, such as expense and inventory systems
Get access to support materials and their helpdesk via wechat and phone
Others
Packaging & Prices
Megi offers a standard package that costs RMB 400 / month. You can also opt-in for a free trial that lasts for 30 days. Some perks about the standard package are:
It has both a Chinese and English user interface
An unlimited amount of users
You can send unlimited invoices
You can enter any number of bills
You can submit and claim expenses
You can reconcile bank transactions
You can reconcile invoices, bills with output & input fapiaos
Handle multiple currencies
Others
Integrations
Megi is integrated with several Chinese banks, but doesn't stipulate in detail which companies there are. I recommend you to contact them directly if you need any specific information about the integrations.
Yonyou (用友)
Yonyou is a leading accounting software that was founded in Beijing in 1988. The company has more than 15,000 employees and 5.2 million customers, making it one of the largest accounting software companies, not only in China but in the world. In addition to China, they provide accounting services in other countries in the Asia Pacific.
The company specializes in:
Enterprise Resource Planning
Supply Chain Management
Manufacturing Resource Planning
Finance Management
Human Resource Management
Project Management System
O2O E-Commerce
Office Automation
PaaS
Over the years, Yonyou has built up an impressive track record of clients, including famous names such as Coca Cola, China Mobile, Shell, P&G, and Nanshan Group. The company has offices in various countries all over the world, including China, Canada, France, Vietnam, Singapore, Malaysia, and Thailand.
Packaging & Prices
Yonyou offers a financial management system that helps you with real-time business data, automatic accounting, and financial big data analysis service. You'll also be able to manage accounts payable and receivable, e-billing, invoice management, and Tax Management.
Besides, you can integrate with 3rd party companies, such as telecom service business, travel service, financial service, banquet service, procurement services, and more.
Yonyou doesn't display any prices on their website. Therefore, you can connect them directly to receive an individual quotation.
Integrations
The same as it goes with the prices, there's no official information about available integrations with Yonyou. Thus, you can ask for this information at the same time.
Kingdee KIS
Kingdee was founded in 1993 and is an award-winning accounting software listed on the Hong Kong Stock Exchange. The company is headquartered in Shenzhen and provides plenty of services tailored to the mainland Chinese market. As of 2017, they had a 43.56% of the Chinese cloud financial market.
Kingdee has helped more than 7,329,890 customers and has 112,159,760 users, which is kind of amazing. Their main services include:
Intelligent Manufacturing
Mobile Solutions
Human Resources Management
E-commerce Solutions
System functions
Financial Accounting
Supply Chain Management
O2O Solutions
Over the years, Kingdee has built up important partnerships with numerous companies, including RICOH and Infoware.
Packaging & Prices
Kingdee has more than 25 years of experience in the corporate finance field and offers cloud financial management solutions to small and large businesses alike. Their packages start from USD 480 per license.
Integrations
Kingdee doesn't present the integrations available on their website. For more information, you can contact them directly.
Akaunting
Akaunting is a popular online accounting software that is completely free of charge. They provide accounting services in 42 countries and have 50,000 users, 10,000 community contributors, and 150,000 download users.
The software has an easy-to-use interface, multilingual admin & client panel, tablet & mobile ready interface and many features, including:
Online accounting
Open source accounting
Customer management
Easy invoicing
Deposits & transfers
Vendor management
Others
Packaging & Prices
As mentioned, Akaunting is completely free and you can use it over a lifetime, according to their website at least.
Integrations
You can integrate Akaunting with dozens of applications and programs, including Magento, PayFast, Shopify, PayPal, and more.
Manager
Manager is a leading and free accounting software that's suitable for small businesses. You can use it for Windows, Mac, Linux and the software is available in more than 70 languages.
The software can be used for many other purposes as well, such as invoicing, payroll management, and the list goes on. Some notable features of the software are:
Just some examples of other features include:
Billable expenses
Capital accounts
Profit & loss statement
Balance sheet
Fixed asset management
Statement of changes in equity
VAT, GST or sales tax
Trial balance
This is a suitable choice if you want to have a simple solution that is for free.
Packages & Prices
The software doesn't cost anything and allows you to:
Manage accounting, invoicing, payroll and more
You can use it offline
The data is portable across all versions of Manager, including our Cloud & Server
Integrations
Manager.io currently doesn't provide any information about available integrations on the website.