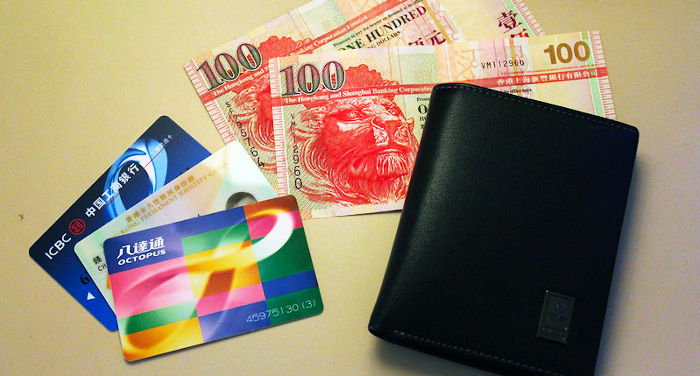 How to Get a UnionPay Card – Index
Along with the digitization and the ongoing process of making China into a cashless society, foreign travelers find it more difficult to manage payments there. Nowadays, most Chinese use online applications such as AliPay and WeChat, or pay by UnionPay credit and debit cards.
Previously, it was impossible for foreigners to apply for UnionPay cards as this requires that you have a Chinese bank account. However, several foreign payment service providers have started to offer prepaid UnionPay cards to foreigners recently. We will review each one of them in greater detail in this article.
First, let's start and review what UnionPay is and why it's become so important in the past years.
What is UnionPay?
If you haven't been to China before, I'm almost certain that you haven't heard about UnionPay before. I don't blame you as it's primarily used among Chinese citizens.
Having said that, UnionPay truly deserves more attention as it's the biggest card payment organization (combining credit cards and debit cards) in the world and outperforming both MasterCard and Visa.
Being founded in Shanghai in 2002, the company has seen massive growth over the years.
Before UnionPay and various other payment solution providers were created in China, such as Alipay, the Chinese often walked around with a large amount of cash while traveling overseas. I know, not that safe.
At that time, China was a largely cash-based society and the personal loan market not that big. Over the years, the Chinese banking sector has transformed completely.
Nowadays, the Chinese rarely use cash as they're so used to paying with their cellphones and primarily through applications and payment service providers such as AliPay and WeChat Pay).
UnionPay has expanded aggressively recently and is now available in 177 countries and regions worldwide. Bringing bundles of cash isn't really needed anymore.
Why is it useful to have a UnionPay card in China?
If you plan to stay in China long-term, I definitely recommend you getting a local credit or debit card. There are four main reasons for this that almost create a Catch 22:
China is moving to become a cashless society and where locals primarily use digital payment solutions, such as Alipay and Wechat.
More and more Chinese stores don't accept cash anymore. At the same time, many shops don't accept MasterCard or Visa either.
You can't use mobile payments as you must register with a Chinese bank account. Travelers aren't allowed to do so.
As you can see, having a UnionPay card is beneficial and convenient. If you work in China and receive your salary in a local bank account, you'll be able to use your UnionPay card in most Asian countries and withdraw money from ATMs.
On top of that, UnionPay offers a number of other benefits, such as:
Discounts and duty-free promotions
Express services when applying for visas (VIP counters)
Overseas promotions (discounts in certain stores)
Local promotions
Available UnionPay prepaid cards providers
Before you can apply for a UnionPay prepaid card, you need to find a company that can provide one. Below, I've listed a handful of companies that provide UnionPay cards to foreigners.
1. STICPAY
STICPAY is an online payment service provider that caters to millions of customers in Asia, Europe, and elsewhere.
To make things clear and for those who have heard about STICPAY before, they issue Unionpay Prepaid Cards that are accepted in various countries around the globe. Thus, it's not a MasterCard.
By using their global E-Wallet, you can manage payments cross-border instantly and without the need to cope with expensive transaction fees or long processing times. In fact, you can send and receive money within just a minute, no matter your location.
In 2019, STICPAY got the following recognitions and awards:
Best Online Payments Solution – Consumer Shortlist 2019
Best trading service in Singapore
Payment Innovation: Best Digital Wallet 2019 Gold Winner
Requirements
On the contrary to ECARD, STICPAY is available to not only US-citizens, but users all around the world. This gives STICPAY an edge, of course. To apply for a UnionPay Prepaid card, you need to provide the following:
Passport
Proof of Address
Proof of Legal Existence
These documents need to show the following information:
Full Name
Photograph
Unique Number
Date and Place of Birth
Your Signature
Nationality
Besides, you must have more than USD 110 in your STICPAY in order for them to process the card. The delivery cost is USD 40 while the initial top-up must be at least HKD 500.
Benefits
Low withdrawal fees from STICPAY account to STIC card (1.3%)
No handling fees for overseas purchase
Available in most countries
Available in 17 languages
Many currencies
Limitations
There aren't any clear limitations of using STICPAY compared to other service providers. Having said that, some customers have complained about slow processing times and slow customer support.
2. ECARD (US citizens only)
ECARD is a Fintech company headquartered in New York that provides cross-border payment solutions. One of their core-services is that they allow you to apply for prepaid UnionPay cards online, issued by Global Bank of New York (Member FDIC).
The FDIC insures up to USD 250,000 and you can handle your accounts through the ECARD mobile app and online service portal. Here, you can check your transactions to make sure that the account is safe.
There are both benefits and drawbacks of using the card, of course, something that we will review later. First, let's start and check what the requirements are to apply for the card first.
Requirements
As you must input your Social Security number when applying for the card, it's only available to US-citizens. Keep in mind that the card can only be shipped to a US-address as well.
In addition, the following requirements apply:
You must be 18 years old or older
You must use your phone number to verify your application
Valid passport or state-issued ID
Minimum USD 100 initial deposit
When you apply, you must provide the following information as well:
Name, address, phone number and email
Social Security number
Occupation
Proof of address
Photo of ID
Keep in mind that the above information might change, be sure to confirm the latest requirements with ECARD directly.
Benefits
Some of the major benefits of applying for an ECARD are:
It's fast and just take a few minutes
You can use it in 177 countries and regions
There are no transaction fees in the US!
You can download the mobile app
Enjoy discounts and other benefits
It's secure
Limitations
It takes several days to transfer money from the card
You cannot connect it with WeChat or Alipay
You pay USD 4.95 a month
High withdrawal fees (USD 5 for ATMs and a 1.49% conversion fee if used in the

UnionPay Network)

You can only have a maximum of USD 10,000 on the card
Decline fees (USD 15)
3. Mifinity
Mifinity was founded in Belfast in 2002 and a payment service provider that helps international businesses and individuals to manage cross-border transactions. They started offering UnionPay prepaid cards to consumers as late as in 2019.
With more than 15 years of experience in the banking industry, Mifinity has also helped companies operating in industries such as Travel, Retail Banking, Airlines, Insurance, Gaming, Construction, and Education.
Requirements
To verify your account, Mifinity must receive the following documents and information:
Proof of photo identification (e.g. passport or driving license)
Proof of address (e.g. bank statement, credit card statement, utility bills, etc)
The documents must be issued within a maximum of 3 months and include full images, all corners must be visible, and the images cannot be censored or blurred.
Benefits
Low deposit fees: UnionPay 1.8%
Up to nine eWallets within your MiFinity Account
Limitations
Few currencies available in e-Wallet (GBP, EUR, SEK)
Not available to US citizens or Turkish citizens (among others). For the full list, check this page
4. Allied Wallet
Allied Wallet was founded in 2006 and is an award-winning company offering online payment solutions. They offer their services in 196 countries and was one of the first companies to partner up with UnionPay in Europe.
Two of the main benefits of using Allied Wallet's UnionPay prepaid card is that you don't pay any annual fees and are able to keep funds in 14 different currencies.
You can apply for a UnionPay prepaid card online, it won't take you more than a few minutes.
Requirements
Allied Wallet doesn't stipulate any requirements to apply for a UnionPay prepaid card. Therefore, I suggest you contact them directly for the latest information.
Benefits
Available in 14 currencies
No annual fees
24/7 customer service
Limitations
There are no reviews or information about the limitations of using the card online.
Should I apply for a prepaid UnionPay card?
If you're traveling frequently to China, I recommend you to give any of the above-mentioned service providers a try. If you live and work in China, it's probably easier if you apply for a local bank account and debit card (unless you have one already).
The prepaid UnionPay cards bring a lot of benefits for sure, even if it can take a while to transfer funds.
If you have any other recommendations of companies that offer prepaid UnionPay cards, feel free to drop a comment below and then we'll have a look.
Photo Credits:

Hong Kong/ Travel Wallet by Can Pac Swire