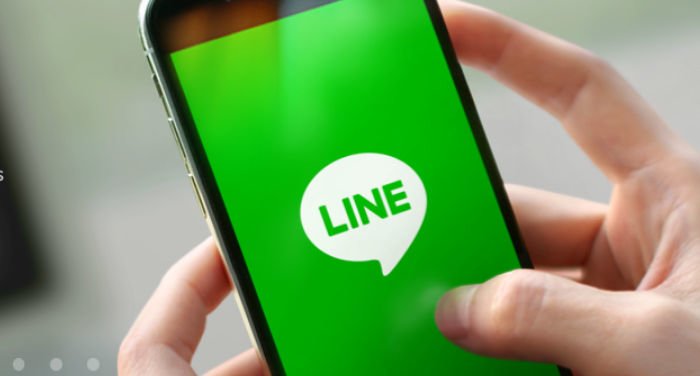 China has become notorious for blocking a number of foreign social media apps, like LINE, and different news websites. If you're reading this article, you're luckier than I was when going to China in 2009, as I had no clue that some apps were blocked.
The truth is that you can still access blocked applications while you're in China, but you need to make some preparations first and before you depart.
In this article, I explain which social media apps that are blocked in China, what you should do in advance to be able to access LINE when arriving, what's the equivalent of LINE in China, and more.
Let's start and have a look what social media apps that are blocked.
What messenger apps are blocked in China?
When I arrived to China in August 2009, Facebook had already been blocked for a couple of months. Since then, we've seen a number of apps being blocked over the years, leaving room for Chinese apps to grasp market shares.
So which messenger applications are blocked in China at the moment?
Well, I have one bad news and one good news. Let's start with the bad one: Unfortunately, most of the messenger applications we use in foreign countries are blocked.
Beside LINE, some of the apps blocked in China include:
The good news is that there are ways to use these applications in China, using a VPN, as I'll explain more about later.
Why is many social apps blocked in China?
People weather different reasons for this. First of all, China started to block many foreign apps after the riots in 2009. The government saw these social apps as one of the main reasons why the riots broke out and spread quickly.
At the same time, it leaves room for local brands to copy and launch apps and websites that are pretty much the same as those we see in the West. Baidu is the equivalent of Google, Youku of YouTube, and so it goes on.
Many of these websites and apps, like Baidu, are now listed on the stock exchanges in the US and have grown immensely in value.
How can I access LINE in China?
You need to buy and download a VPN, before you depart for China.
A mistake I made when moving to China in 2016 was that I tried to purchase the VPN I wanted after arriving there. To my surprise, many of the websites of the VPN's were blocked and you couldn't buy the VPNs in the Apple Store.
So what did I do? Well, I had to buy and download another VPN that was accessible, in order to buy the VPN that I wanted.
And now you might ask if it's really worth it to buy a VPN. Why not download one for free?
My personal experience after living in China for three years is that the free VPN's aren't close to be as good as the one you purchase. In fact, it will only set you back a few dollars a month, if you decide to buy one.
What is the best VPN for China?
You can find plenty of VPNs and different reviews about them online. If you want to learn more about the best VPNs in China, I recommend you to read this guide.
Here at SDC we usually recommend Express VPN, however there are many more you can choose from!
I want to be able to switch on and off my VPN fast if I want to.
What should I prepare in advance to use LINE in China?
Simply download LINE (if not yet done) and the VPN application, before you depart for China. Play around with it and learn how it works beforehand. Keep in mind that you should purchase the subscription before departing as well.
Don't do the mistake that I did and download the VPN in advance. Otherwise, you'll need a VPN to download the VPN, it's frustrating and will cost you money.
How can I connect to LINE when I've arrived in China?
When you arrive in China, you need to connect with the internet, might it be with your new SIM card or at a coffee shop, for example. Using roaming is not recommended as it can cost you a great deal of money.
When you're able to access the internet and If you use Astrill, for example, you can simply go go to the application and switch from "Off" to "On".
For some other VPNs, you might need to go to the settings to turn the VPN on.
Keep in mind that the VPN will choose a location where you're hosted, for example, in Los Angeles, or in Berlin. Try out some of the different locations and see when your internet works the best/is the fastest.
When your VPN is turned on, you should have no issues to access LINE or any other social media apps for that matter!
What is the equivalent of LINE and other social media apps in China?
The Chinese use an app called WeChat (微信) which sort of translates to "Micro Message". The app is used by 1 billion people (!) and I personally like it much more than WhatsApp.
First of all, the layout is simpler and the user experience better. It's almost a hybrid of Instagram and WhatsApp as you can upload pictures and texts under "Moments", where people can like and comment.
One of the most interesting parts of WeChat is that it has created an eco-system, many people don't even need to leave the application. You can enter the web, search for stuff, see reviews of restaurants, pay your barber, your food delivery guy, and much more.