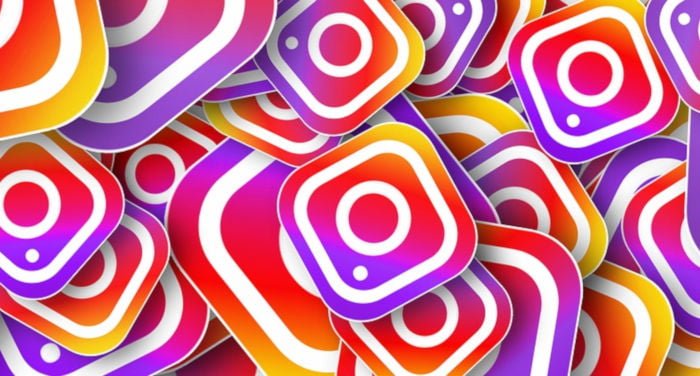 Can you access Instagram China?
Just like Facebook and Twitter, Instagram is blocked in China. But don't worry – there are ways to get around the blocks and access these sites. And when it comes to unblocking Instagram, using a VPN is definitely the easiest and most effective option.
In this article, we will give you a simple and step-by-step explanation of how to unblock Instagram in China.
Unblocking Instagram in China
To unblock Instagram in China, all you will need is Internet access and a system to get around restrictions.
1. Accessing the Internet in China
If you're traveling in China, finding Internet access is relatively easy, as free Wi-Fi networks are available at many businesses such as cafés, restaurants, hotels, and airports, among others.
In any event, if you want always to be connected or are going to travel to rural areas, it might be a good idea to purchase a SIM card with a data plan. To get a prepaid SIM card, all you will need is to take your passport to an official store of one of the main telephone operators (China Telecom, China Unicom, or China Mobile).
If you're going to be one month or less, 200 CNY is usually enough to buy the card, a basic data plan.
If you're going to China for a long period of time, you check out our comprehensive guide about how to access the Internet in China.
2. A system to get around Internet restrictions
The Great Firewall of China is the system that blocks many websites and online services from Chinese users. It's a complex system that's constantly being updated.
However, there are ways to get around it. One of the most popular and easiest ways is to use a Virtual Private Network (VPN). A VPN can help you access the global internet without any restrictions.
What's a VPN and which one do we recommend for China?
A VPN is a mechanism that encrypts your Internet connection and redirects it through a server located in another place. This is useful, because it allows your connection to be private (third parties can't see what you're doing on the Internet) and hides your location or IP address (websites will see the IP address of the server and not your IP address).
While using a VPN is still the most effective system for getting around the Great Firewall, not all VPNs work in China.
For a long time, we have been using and testing VPNs, and as of today, using ExpressVPN is one of the best options for China. It is very easy to use, has good performance, and over the past years has been one of the most reliable services.
However, if you want an updated version of what the best VPNs for China are, in the previous link, you will find a complete article that analyzes the different VPNs, which we update every month with new data obtained from using multiple VPNs in China.
Tips for using a VPN in China
1. Download the app before going to China
It's important for you to know that downloading the VPN app or software can be difficult once you're in China:
Android: Google Play is blocked in China, and other unblocked app markets do not allow you to download any VPN apps
iOS: The App Market can be accessed from China, but you can't download any VPN apps.
PC or Mac: Many of the websites for the main VPNs that work in China are blocked.
In any event, if you haven't downloaded the software, it can still be possible to do so from China, as many VPNs have alternative websites that can be accessed from China. In our comprehensive guide about downloading a VPN from China, you will find the updated links to the different websites that are accessible from China.
Once you have access to the Internet, all you need to do is download the software, the app, or in the case of iOS, follow the tutorial to configure it manually and later download the app from the App Market.
2. Purchase the service before going to China
As I already mentioned in the previous section, accessing the website of the VPN provider can be difficult, which means that it is a good idea to purchase a plan before coming to China to avoid complications.
Arriving in China with an active VPN will let you access the Internet without restrictions from the first moment.
3. Contact the VPN's technical department
It's not always easy to configure a VPN to work in China, and because of this, it's important for you to ask the technical department for recommendations for connecting your VPN from China and a way of contacting them in the event that it doesn't work well when you get there.
Remember that Gmail is also blocked in China, so if you use a Gmail account to contact the technical department, try to open up another email account that works in China without a VPN for emergency cases.
4. Optimize the performance of your VPN
Even if you have the best VPN on the market, don't expect the speed to be like what you're used to at home when you're visiting pages hosted outside of China. Even so, there are a few details that can help you improve the speed of your VPN.
Ask your provider: the VPN provider is the most familiar with its products, so ask it how to optimize the performance of your VPN from China.
Choose the best server: some VPNs have this function automatically, but in general, servers located close to China will work faster than others. In any event, servers located in the United States tend to be very fast.
Alternatives to Instagram in China
Although Instagram is blocked in China, there are several similar local versions, currently the most popular is undoubtedly Xiaohongshu (小红书).
Nice is a bilingual App almost identical to Instagram, that also has a good integration with other Chinese Apps so you can comfortably share your publications in Qzone or WeChat Moments.
Frequently asked questions
Is Instagram blocked in China and how can I access it?
How can I unblock Instagram on my iPhone or Android device?
The best way to unblock Instagram, Facebook and the other blocked websites is to use a VPN. It's better to install the VPN on your device before you get to China, as the VPN website might also be blocked!
What are the alternatives to Instagram when I'm in China?
The Chinese website most similar to Instagram is probably "Xiaohongshu".
Is Instagram accessible to tourists in China?
No, Instagram is blocked in China, regardless of whether you are a tourist or a resident. The best way to access the app in China is to install and use a reliable VPN.
Is social media blocked in China?
Most of the popular social media networks, such as Instagram, Tik Tok, Facebook and Twitter, are blocked in China. However, not all social media is blocked.
Here is
a regularly updated list of social media platforms that are blocked in China.