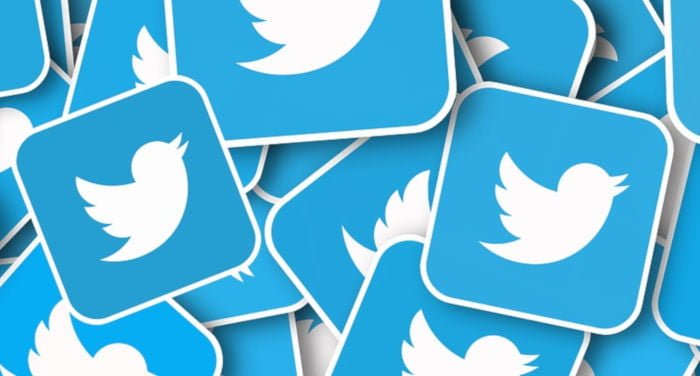 As you should already be well aware, Twitter, along with the majority of social media platforms, can't be accessed from Mainland China.
If you're in China and want to access the Internet without restrictions, you will need a system to get around the filtering conducted by the so-called Great Firewall of China.
Currently, the most effective and simplest system to use to get around restrictions is called a Virtual Private Network or VPN.
In this article, I am going to give you a simple, step-by-step explanation on how to access Twitter and any blocked website in China.
What you'll need to Tweet in China
Tweeting in China is easy. All you will need is Internet access and a system to get around the Internet restrictions imposed by the Great Firewall of China.
Currently, the most effective and easy-to-use system to get around the Great Firewall is a Virtual Private Networks or VPN.
What's a VPN and where can I get one?
A VPN is a system designed to redirect all or a part of your online traffic through a server located in another place. The traffic between your device and the server is encrypted, preventing third parties from being able to see your online activities, thus increasing security.
On the practical level, when you use a VPN in China, you prevent the Great Firewall of China from seeing the pages that you access, and the connection looks like it is generated from the server and not from China. In other words, you will be able to easily access the websites blocked in China.
Numerous companies offer VPN services (if you do a Google search, you will find hundreds). However, you should be careful, as many of them don't work well in China.
At SDC, we normally use and recommend ExpressVPN. It's a VPN that's very easy to use, has been one of the most reliable VPNs for years and its services in China are excellent.
Accessing Twitter in China step-by-step
Find a VPN that works in China: Not all VPNs work in China, and many have very poor performance. Before choosing a VPN, make sure that it has been recently tested in China.
Download the VPN software or app: Once you've chosen a VPN, we recommend that you download the software and app before going to China, because once you're in China, this can be difficult. Remember that Google Play is blocked in China, and on the iOS App Market, you can't download any VPN apps.
Purchase the VPN service: The majority of the websites for VPN services popular in China are also blocked. Because of this, it's a good idea to purchase the VPN before traveling to avoid complications.
Check with the technical department regarding the configuration recommended for China: Connecting your VPN in China can be difficult at times, so it's a good idea to check with the technical department of your VPN regarding the recommended configuration for China.
Find Internet access: As we mention in the following paragraph, it's relatively easy to connect to the global Internet in China.
Connect the VPN with the recommended configuration: Once you have Internet access, connect your VPN with the configuration that its technical department gave you. Sometimes, the VPN can take a few minutes to connect, but if it gives you a lot of problems, check with your provider.
Open Twitter
Tweet!
If you're already in China and you don't yet have a VPN, you can read our guide on downloading a VPN from China.
Internet access in China
As opposed to what some people think, accessing the Internet in China is very easy.
In the main cities, you can find a free Wi-Fi network on practically every corner, and the majority of cafés, bars, hotels, airports and restaurants offer free Internet for their customers.
If you need to always be connected, you can buy a SIM card with a data plan in China. However, if you're going to be in China for a short time, I recommend purchasing the SIM card before leaving to avoid complications.
For more information, you can read our complete guide on prepaid SIM cards for China.
Keep in mind that many foreign telephone companies don't offer roaming in China, and if they do offer it, the price per Mb tends to be very high. So, if you want to use this option, we recommend that you check with your carrier first.
Alternatives to Twitter in China
Although the majority of social media platforms that are popular in the West such as Facebook, YouTube, Twitter and Instagram are blocked. China has its own social media platforms that are equivalent to a certain point.
Currently, the two most popular social networks in China are Weibo (a microblogging platform) and Wechat, the app of all apps, which combines elements of WhatsApp and Facebook.
Frequently asked questions
How can I access Twitter from China?
Since Twitter is blocked in China, the easiest way to access it is to download and install a VPN on your device.
Here
you can find more information on this topic.
What are the alternatives to Twitter in China?
The Chinese microblogging platform that shares the most similarities with Twitter is Weibo. However, we can say that also WeChat might be useful in a similar way, as it's a mix of Whatsapp, Facebook and Twitter.
Can a tourist use Twitter in China?
China blocks Twitter based on the IP address of the devices that are trying to access it, so it doesn't matter if you are a tourist or a resident.
Unless you mask your IP, such as by using VPN software, you will not be able to access Twitter from China.
Do Chinese people use Twitter?
Chinese people, maybe with the exception of people living abroad, prefer to use Chinese platforms like Weibo or WeChat (Weixin) instead of Twitter.