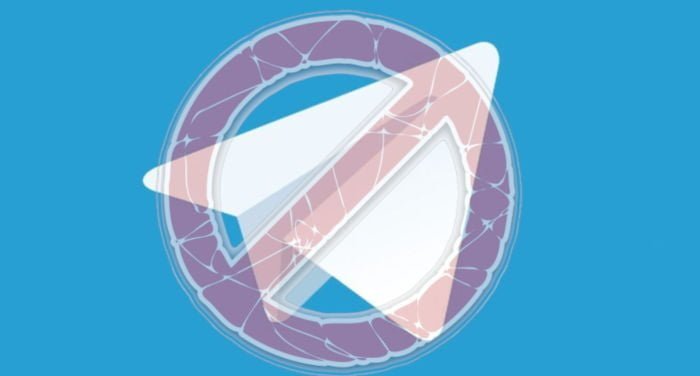 As you likely already know, in China, Internet use restrictions exist, which means that many apps and websites can't be freely accessed. In this article, we will give you a simple explanation on how you can use Telegram and any other app or website that is blocked in China.
Before getting started
Is Telegram blocked in China?: Like the majority of messaging applications, Telegram is blocked in China.
Can I use Telegram in China?: Yes, you can use Telegram easily in China if you know how.
How can I access Telegram in China?: The easiest way to access Telegram in China is by using a VPN.
What messaging apps are blocked in China?: In addition to Telegram, WhatsApp, Facebook Messenger, Line and Viber are blocked in China. Here, you can find a list of the most popular apps that are blocked in China.
Accessing Telegram in China
To use Telegram in China, you are going to need:
An Internet connection
A system to get around Chinese restrictions
1. Accessing the Internet in China
It's obvious that to be able to use Telegram in China, you first have to connect to the Internet.
Despite the fact that you can use roaming in China with certain international companies, this isn't recommended, as normally the rates are extremely expensive. If you're going to be in China for a short time, you can choose one of the following options:
Public Wi-Fi connection in China
In main Chinese cities, it's extremely easy to find free public Wi-Fi networks. The majority of hotels, bars, cafés and airports offer free Wi-Fi for their customers.
In rural areas, it's a bit more difficult to find Wi-Fi, but there are still places that have it, such as restaurants.
A SIM card with a data plan in China
Getting a Chinese SIM card with mobile data is relatively cheap and easy. To do so, all you need is your passport and approximately 200 Yuan (to buy the card and for one month's expenses).
There are currently three main mobile operators in China (China Unicom, China Telecom and China Mobile). There isn't a big difference between them, so I don't recommend one in particular.
If you're going to be in China for a long time, you can read this guide on the Internet in China.
2. Getting around Chinese restrictions
There are numerous ways to get around the Great Firewall of China, but we always recommend using a VPN (virtual private network). VPNs are easy to use and tend to work well in China.
What's a VPN?: To put it simply, a VPN is a security system that hides the origin of your connection (IP address) and activities online. This lets you get around restrictions in China, as it won't be possible to determine where you are connecting from or what apps/webpages you are using/consulting.
A VPN encrypts your Internet connection and redirects it through a server located in another place. This makes it so that third parties (such as webpages, hackers or the Great Firewall of China) see the VPN server's IP address (and not yours), and can't see what you're doing on the Internet.
In addition to getting around censorship, VPNs are also used for unblocking geographically restricted content, and especially streaming platforms.
What's the best VPN for China?: We usually recommend ExpressVPN because it's a VPN that is very easy to use, works well in China and tends to be the VPN that best withstands the constant updates to the Great Firewall of China.
Do all VPNs work in China? There exist many companies offering VPN services on the market. However, the majority of them don't work or have very poor performance. If you want to know what VPNs work in China as of today's date, I recommend taking a look at this article that we update monthly on the best VPNs for China.
Advice for using Telegram in China
You have to keep in mind that in China:
Google Play doesn't work (unless you're using a VPN)
On the Apple App Store, many apps aren't available, including VPN apps
Android app repositories also don't let you download VPN apps
Some VPN provider websites are also blocked
Gmail is blocked in China
For these reasons, it's very important that before going to China, you:
Download the app for the VPN that you have chosen to all of your devices
Purchase the plan for the VPN that you have chosen
Ask the VPN provider if its website can be accessed in China and if it has a "mirror" site accessible in China
Ask the VPN provider for the recommended configuration in China
Ensure that you have a way to contact the VPN provider in case you have problems with the VPN:

Do you have an email address that works in China without a VPN?
Does the VPN's technical service live chat work in China?
If you follow this advice, you will be more than prepared to freely access the Internet in China!
Alternatives to Telegram in China
In China, the most popular messaging app is without a doubt WeChat, which is also a social  network, microblogging platform and payment system, among many other things. You can learn more about this app in our complete guide on it.
In addition to WeChat, another app that is very popular in China is QQ. However, since the appearance of We Chat, it is progressively being used less and less, especially among the young population.
Photo Credits: Photos by Sapore di Cina