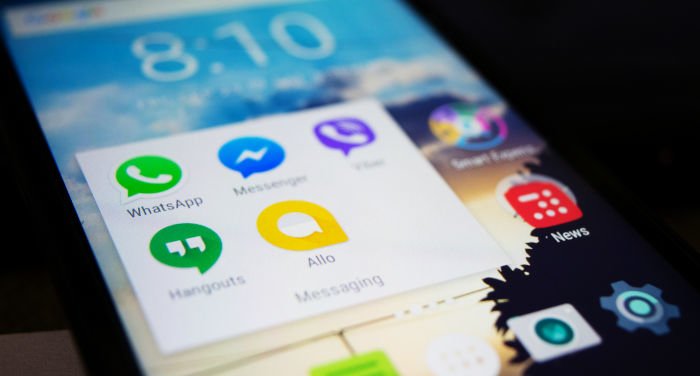 In this article, we are going to give a step-by-step explanation of how you can easily access Viber in China and keep in touch with your family and friends.
Is Viber blocked in China?
Like the majority of popular messaging apps (Messenger, WhatsApp or LINE), Viber is blocked in China.
However, if you keep on reading this simple guide, you will find out how to easily access Viber in China by using a VPN.

How to access Viber in China
To access Viber in China, you will need a system (or software) to get around the Great Firewall of China, which is the system that regulates Internet in the country and which is responsible for blocking numerous websites and apps.
There currently exist many ways of getting around Chinese restrictions, but for the time being, the most effective and simplest system is using a virtual private network or VPN.
What's a VPN and why is it useful in China?
A virtual private network or VPN is a system that allows you to encrypt your Internet connection and hide your IP address by redirecting your Internet traffic via a server located in another place.
In China, using a VPN lets you hide your activities online as well as the origin of your connection, which gets around the blockage of the Great Firewall of China, thus letting you access websites and use apps that are restricted in the country.
However, you have to be careful, as the Great Firewall is constantly being updated to detect and block connections using a VPN. Because of this, it's very important to choose a VPN carefully and to make sure that it works in China.
What VPN to use in China
As of today, for the majority of people, we recommend using ExpressVPN (you can purchase it with our exclusive discount). It's a VPN that's easy to use and has been the most reliable VPN in China for many years.
If you decide to use another VPN, I recommend that you thoroughly check whether it works in China or not (many VPNs don't work or work very poorly). In any event, you can read this article (updated monthly) where we compare the best VPNs that still work in China.
Recommendations for using Viber in China
Below is a list of suggestions for accessing Viber in China without problems:
1. Download the VPN app before going to China
Currently, if you're located in China, it's not possible to download VPN apps from the Apple App Store or the Android app markets (the Play Store is also blocked).
Because of this, it's important that you choose a VPN and install it on all of your devices.
2. Purchase a VPN before going to China
To avoid headaches with Internet use restrictions, it's a good idea to purchase a plan for the VPN that you have selected just before going to China. This way, you will be able to activate it directly and access the Internet without restrictions.
It's important to make sure that the VPN that you choose has a money-back guarantee. That way, if you have problems with your VPN, you can recover your money and purchase another one.
3. Be careful with websites that are blocked in China
Remember that many VPN provider websites and some email services (such as Gmail) are blocked in China. Because of this, make sure you have a way of communicating with your VPN provider in case you have problems and you can't connect your VPN.
At SDC, we try to make sure that all links are accessible from China. So, if you're in China and can't access the website of the VPN you're interested in, you can try to access it with the links that you will find on this website. Some VPN providers have "mirror" websites that are accessible in China. In addition, with some VPN providers, you will get an exclusive discount by accessing through one of our links.
4. Ask the technical department what the best configuration is for China
To avoid surprises once you get to China, we recommend asking your VPN provider what the best configuration is for connecting your VPN in China. Good VPN services will give you clear and quick instructions.
5. Get a Chinese SIM card
While connecting to the Internet is relatively easy in China, as numerous places offer free Wi-Fi for customers (hotels, restaurants, cafés, etc.), it's a good idea to get a Chinese SIM card. With a Chinese SIM card and your VPN activated, you will be able to chat on Viber at any time without having to be looking for a Wi-Fi network or spending a lot of money.
Getting a Chinese SIM card is relatively cheap and easy with one of the three main telephone operators in the country. All you will need to do is to go to an official store with your passport and approximately 200 Yuan, which will be enough for a monthly data plan, the SIM card and a bit of credit for calls.
Alternatives to Viber in China
China has its own messaging applications, of which WeChat and QQ are the most popular. QQ is similar to Facebook Messenger, and WeChat is more similar to WhatsApp. However, WeChat offers many other options, as it is also a social media, payment and blogging platform, among others. If you want to learn more about WeChat, you can read our complete guide on it.
In addition, if you have an iOS device, you can continue to use FaceTime or iMessage, as for the time being, they aren't blocked in China.
Frequently asked questions
How can I access Viber Messenger from China?
Viber is blocked in China. There are ways to still be able to access it, and the best one is probably still to
download and install
a VPN on your smartphone.
What are the alternatives to Viber in China?
Note that all of the most famous messaging platforms, such as WhatsApp, Facebook Messenger or Snapchat, are blocked in China. If you don't want to use a VPN, your best bet is probably to use
WeChat
the Chinese app, which is not blocked in China.
When should I install my VPN in order to use Viber in China?
The best time to install your VPN app is before you arrive in China. The reason is that it's often difficult to download the app once you are in China because, for example, Google Play is also blocked.
Will my Viber account work in China?
Since Viber is blocked in China, the only way to access it is to use a VPN that still works in China.
Photo Credits: Photo by Alok Sharma on Pexels